Professional-style lighting and a creative use of candles are great ways to highlight a special event, especially a wedding!  They are versatile and romantic, and can be used to accent any theme or color palette. Great lighting never goes out of style, and can completely change the ambience of a room or event space. Current trends incorporate the traditional romanticism of mood lighting with technologically sophisticated products and services.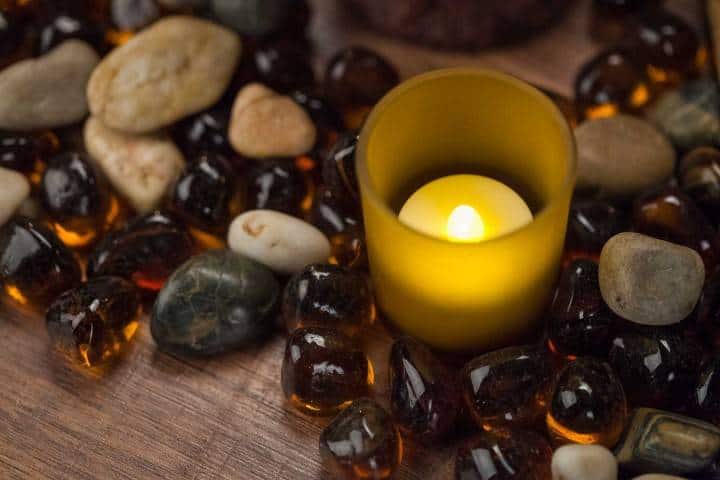 Lighting Products
Among the highest demand items are products that use LED technology, low-wattage lights, and candles with long battery life. LED lights are highly energy efficient, available in practically every color, and can be incorporated on a DIY or professional lighting basis. Some couples are taking on their own candles and lighting as part of their DIY projects but are using them to highlight the amazing work of their professionals, such as their cakes or dramatic floral pieces.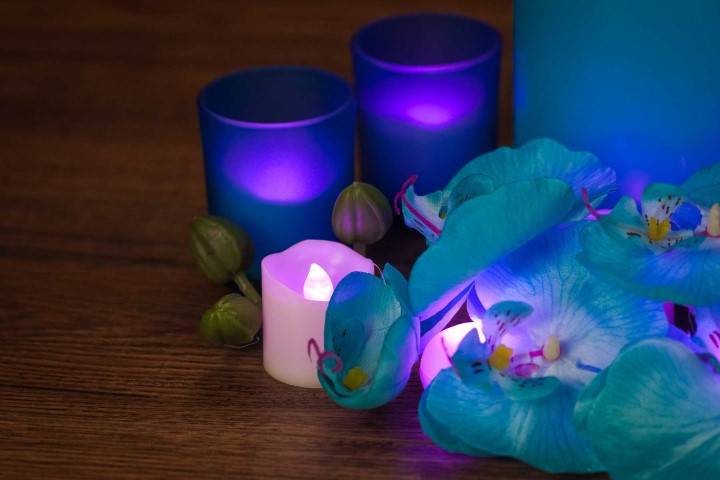 Candles
In candles, we have seen a movement towards soy, beeswax, and palm oil candles that burn cleaner and are renewable. Couples are expressing their color palette through the many options available in candles and are getting very creative with color. Many create event drama through candles, using them in abundance, or in unexpected spaces. Candles are used to enhance outdoor areas, and even to create the borders of a space.
Nothing is more whimsical, of course than battery-operated candles suspended in beautiful containers from trees or even clothesline over a ceremony or reception site. There is a multitude of options for both hanging vessels and those on the ground or tables, including mason jars, and even hollowed out sections of trees. Sources for containers include hardware stores, home décor shops, overstock websites, and craft stores.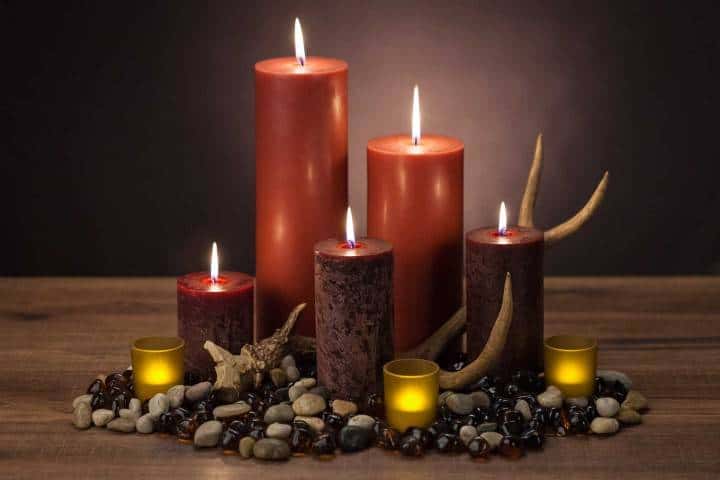 Faux Fireplaces and Mantles
Fireplaces are quintessentially romantic in nature but are not always practical or available at all venues. Designers have applied generous doses of creativity to solve this, including setting up elaborate mantles in unexpected places – even outdoors. Some couples take advantage of existing fireplaces but fill them with candles instead of a roaring fire to keep guests comfortable and safe. Others raid garden stores in late spring for pretty portable fire pits and fill them with smooth stones and candles in their favorite colors.
If you love the difference great lighting makes at an event, explore your various lighting options. Resources are easily available to help you achieve the look you desire, and the ambience you will adore.
Audrey Isaac is the spokesperson for 100Candles.com, an online market that pairs high-quality candles with unmatched customer service. From weddings and birthdays to holiday parties and fundraisers 100Candles.com has enjoyed celebrating life's biggest moments along with their customers since 2002.