Brides-to-be are always on the lookout for clever and unique décor ideas. Today, we have an incredible idea for you, thought up by the creative Angela over at The Country Chic Cottage. This fun idea that you can do all by yourself looks expensive, but is super affordable to create. Here's how to create the silhouette Mason jar vase.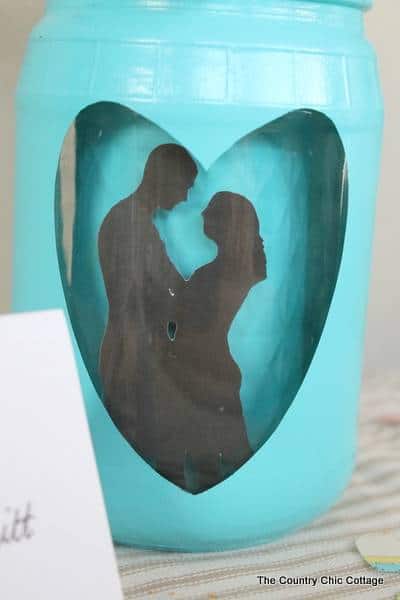 What You Need:
2 mason jars: 1 much smaller than the other so that it can fit inside the larger one.
1 cutout silhouette of a man and woman embracing.
1 heart cutout
Glass paint in whatever color you choose.
Hot glue
How to Create It:
First, tape the heart cutout to the outside of the larger jar. Make sure it's centered and then make sure all of the edges are mashed down to the jar so that you can paint around the cutout without getting any paint under it. Paint the jar completely on the outside with your paint.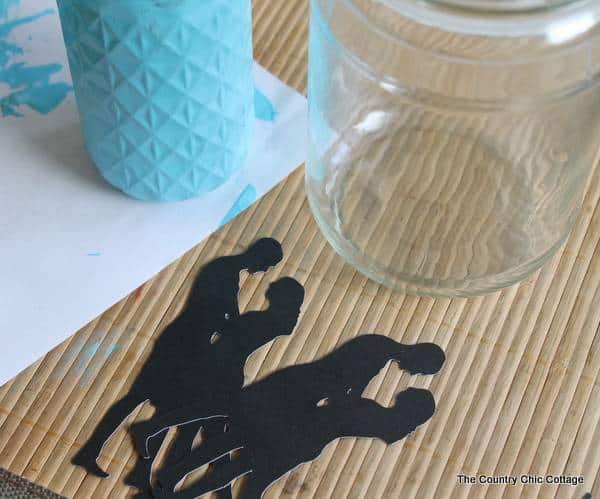 While this one is drying, go ahead and paint the little jar completely on the outside as well. Allow these to dry fully according to the recommendations on the paint containers.
Once the jars are dry, go ahead hot glue the silhouette to the side of the smaller jar. Remove the heart cutout from the larger jar, leaving your little heart "window." Place it inside of the larger jar and make sure the silhouette is visible through the heart.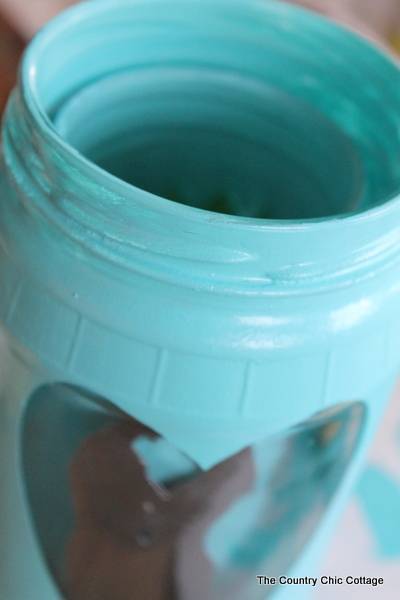 Voila – you have a beautiful décor element that can be used as a vase by filling the smaller jar with water and placing flowers inside, or a candle by simply placing a votive candle inside the smaller jar.
Fill it about halfway with sand first and then light your candle! This is a creative and fun idea that you can get your girls to help you with.