More and more couples are opting to spice up their wedding day with a commemorative wedding hashtag. Ready to join in on the wedding hashtag craze? You may want to consider having a professional writer help you out to achieve the best wedding hashtags for you and your partner.
Why Get A Wedding Hashtag?
Wedding hashtags are a super fun way to announce your wedding day. They serve as you and your significant other's slogan for life. Your hashtag is like your special personalized tagline to represent your relationship.
Encouraging your guests to use your hashtag on your wedding day is the perfect way to keep your wedding memories organized online. Anytime you or your loved ones want to relive the special moments from your big day, they're all just a hashtag search away.
Not only are they great for social media, but their uses also extend to wedding invitations, party favors, photo booth props, wedding merch, and more. You can get as creative as you want when it comes to displaying and sharing your awesome wedding hashtag.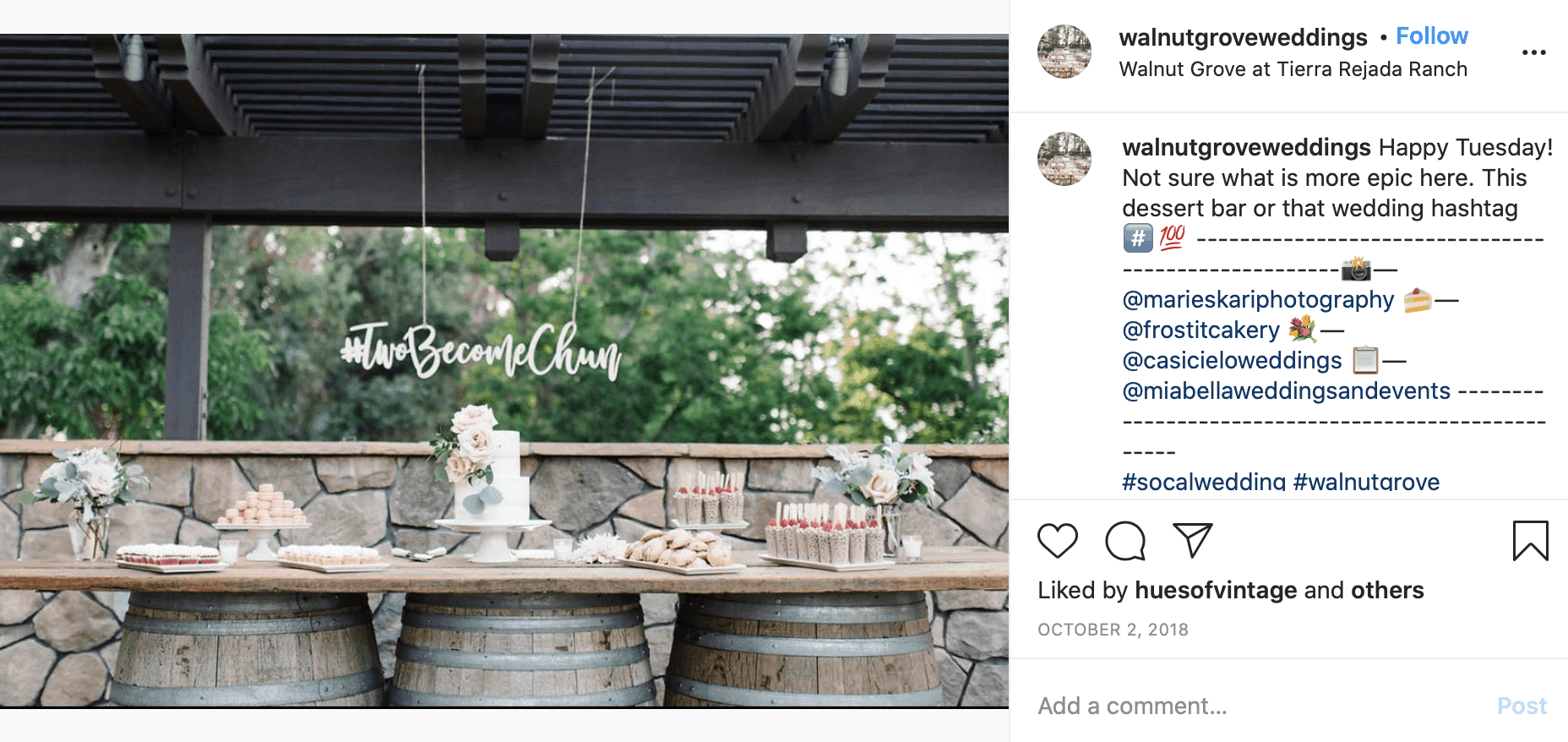 Looking for your hashtag to be meaningful to you as a couple? Luckily, wedding hashtags come in so many different shapes, sizes, and styles. No matter what your names may be, there is a perfect wedding hashtag out there for you just waiting to be written. It's time to dive into exactly how a professional hashtag writer can be of great service to you.
Wedding Hashtag Generators Are Too Generic
Anyone can put their names into a wedding hashtag generator and see what results pop up. While they are free and convenient to use, they primarily churn out very generic options. You'll get a whole list of potential hashtags, yet this list will consist of ideas that aren't overly original and most likely have already been used by couples before.
A wedding hashtag generator is no replacement for human creativity. Plus, what the generator creates, you and your partner likely could have thought of yourselves. If you want the real deal with a wedding hashtag that will impress you and your guests, it's worth seeking out a professional writer.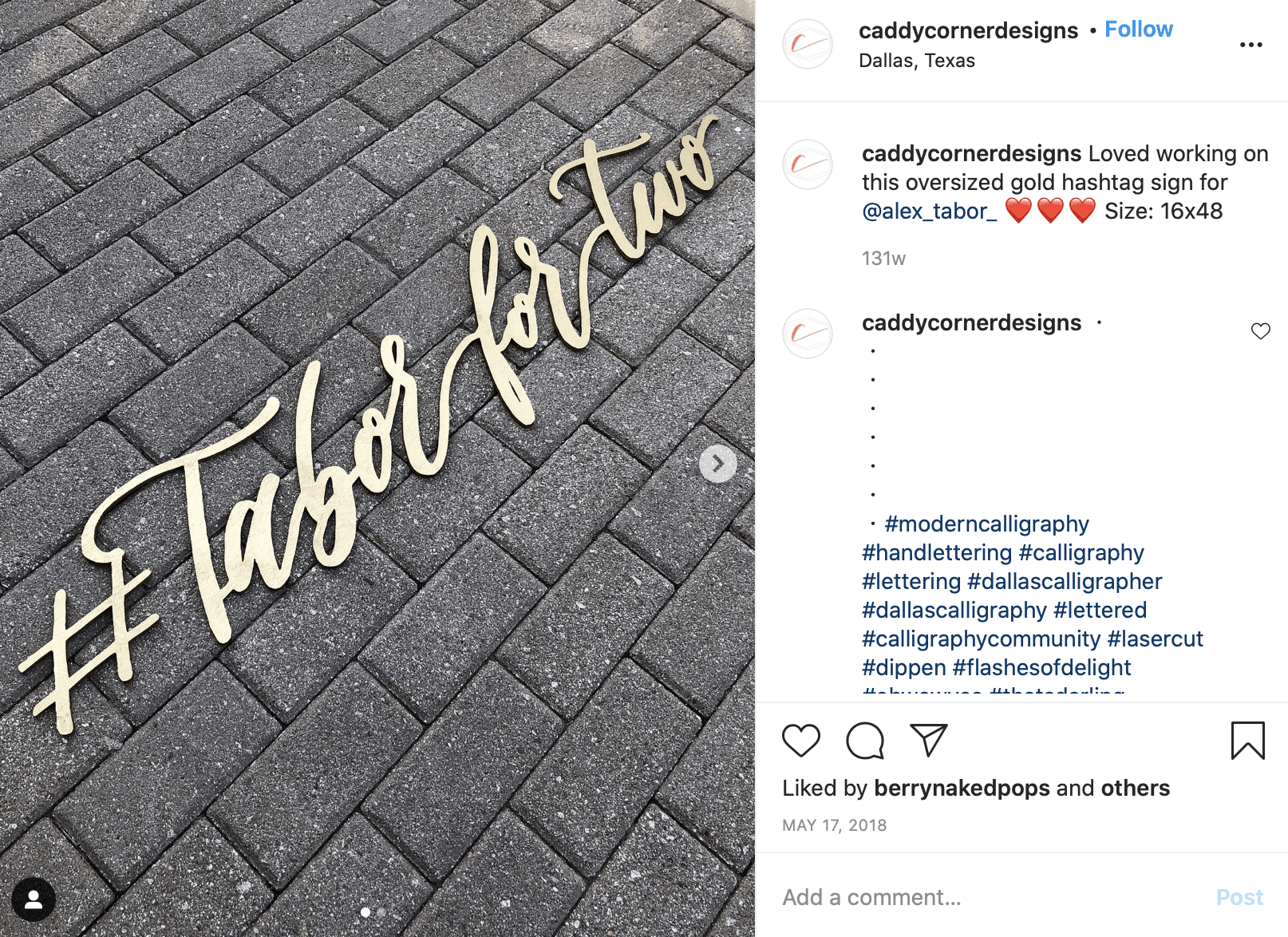 Professional hashtag writers have the experience of having helped thousands of couples before you pick out their ultimate wedding hashtag. These writers can personalize your hashtag in a way a hashtag generator never could. They will take into account your names, wedding theme, hobbies, and special requests to truly make your hashtag special.
Make Your Hashtag Stand Out
Your wedding hashtag is the perfect addition to all your wedding plans from invitations to decorations. With so many creative décor possibilities, you want your hashtag to be original and special enough to display throughout your reception.
Not only is hashtag décor a creative and fun way to decorate, but it also serves the practical purpose of reminding your guests to use the hashtag throughout the day. Make your wedding hashtag stand out by including it on the welcome sign to your reception.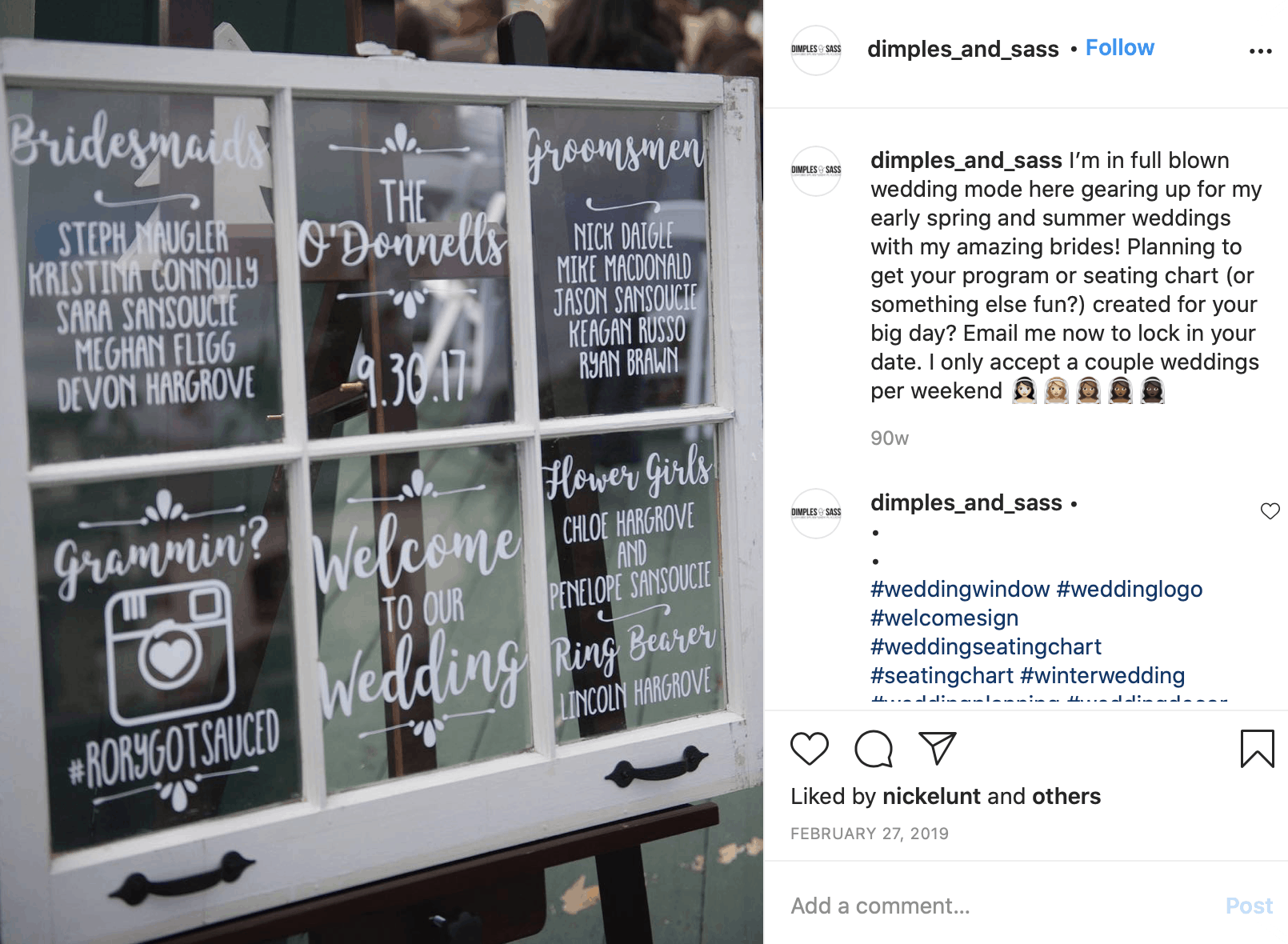 Looking for inspiration? You could carve your hashtag into a wooden sign, engrave your hashtag into glass, or light up your hashtag with LED lights. This welcome sign will be the first thing your guests see as they walk in, so including your hashtag on it will be a fun way of introducing them to you and your partner's clever slogan.
Aside from putting your hashtag on your welcome sign, it could also appear on balloons, on personalized napkins, on cards at each table, on any wedding favors you give out, and so much more. The opportunities to display your awesome wedding hashtag is truly as limitless as your imagination.
Have some fun when decorating with your wedding hashtag. If you're having a photo booth at your wedding, your hashtag will be the perfect addition to any photo booth prop. Aside from silly wigs, crazy hats, and mustaches on a stick, have signs and other props with your hashtag written on them for you and your guests to pose with throughout the day.
With the ability to plaster your hashtag all over your venue, you are going to want it to stand out. If you have a creative wedding hashtag that sparks interest, your guests will notice and feel more inclined to use it when sharing their photos for the day. Hiring a professional writing service will ensure that you and your significant other get the best wedding hashtags imaginable for your big day.
It's Personal
Everything about your wedding hashtag should be unique to you as a couple. Don't just settle with a basic tag when you could opt for the best wedding hashtags written by a professional writer.
A professional wedding hashtag writing service, like Wedding Hashers, will take the time to get to know you as a couple and make sure your hashtag reflects who you are and what your interests may be. They'll ask you details about you and your fiancé's names, hobbies, wedding location and theme, and what you want to get out of your hashtag.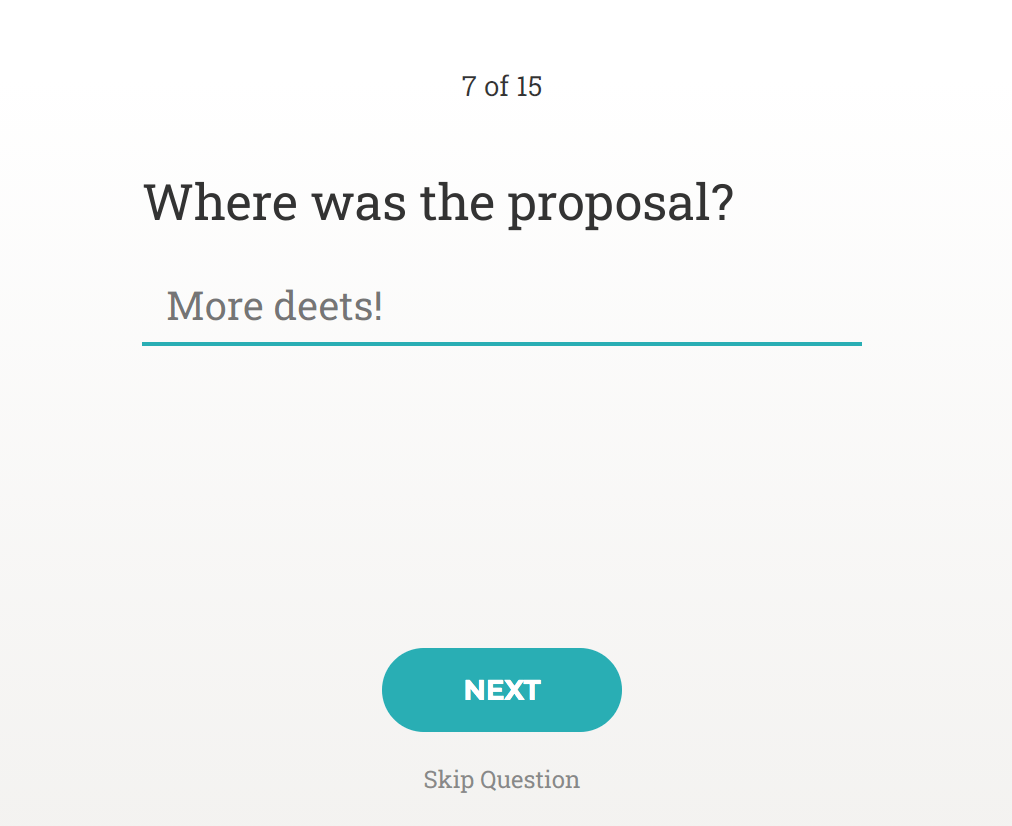 By using bits and pieces of the data you included, a professional hashtag writer can truly make your hashtags meaningful and personalized. No two relationships are alike. Your wedding hashtag should reflect your unique bond with your partner.
You deserve to have a special wedding hashtag that only works for your relationship. You want people to see your hashtag and think "wow that is so perfect for them." A professional writer can accomplish just that.
No Repeats
The whole point of a wedding hashtag is for it to be unique to you and your partner's wedding day so your memories and just your memories can stay organized online. If you chose to have a more generic hashtag, there is a high chance that another couple out there has used it before.
When you go back to search through social media for your wedding hashtag you want to find all your lovely pictures from your big day. What you don't want is for your personal memories to get buried in a sea of posts from other couples who are using the same tag.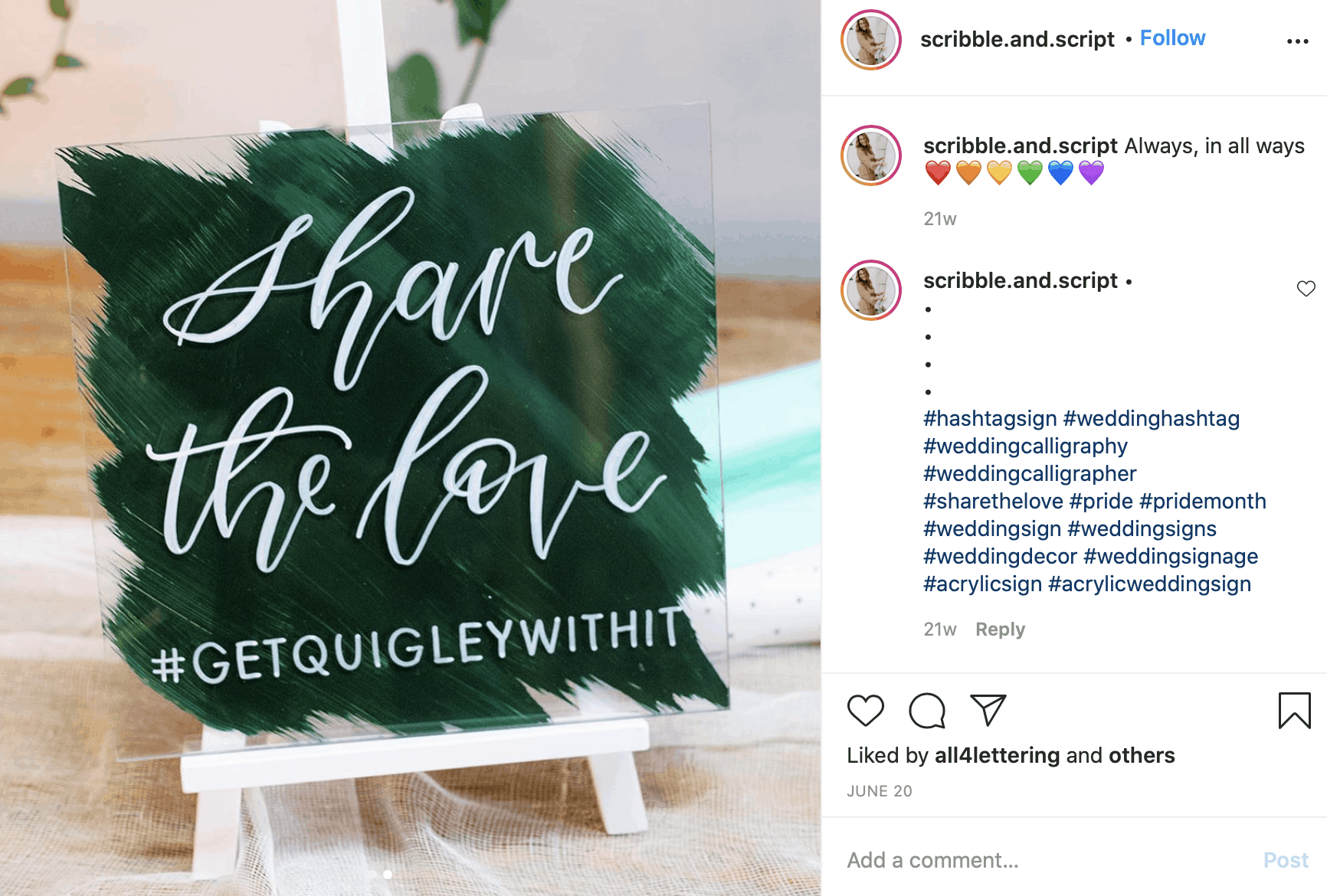 Having a professional writer create your wedding hashtag is the best way to ensure that no one else has used that hashtag before. They'll personalize your hashtag to make it new and one of a kind. Thus, you'll have no problems in the future when trying to organize or look back at your photos on social media.
It's More Than Just A Hashtag
Having your hashtag written by professionals is more than just about getting your wedding hashtag. It's a service as well. While proving the hashtag is the main objective of a professional writing company, they also are available to help you through the whole process of your wedding.
Think beyond the hashtag. A personalized service can give you suggestions and guide you in a way that a generator never could. Your wedding hashtag order involves a personal connection, not a computer. There's a great value in a service like that.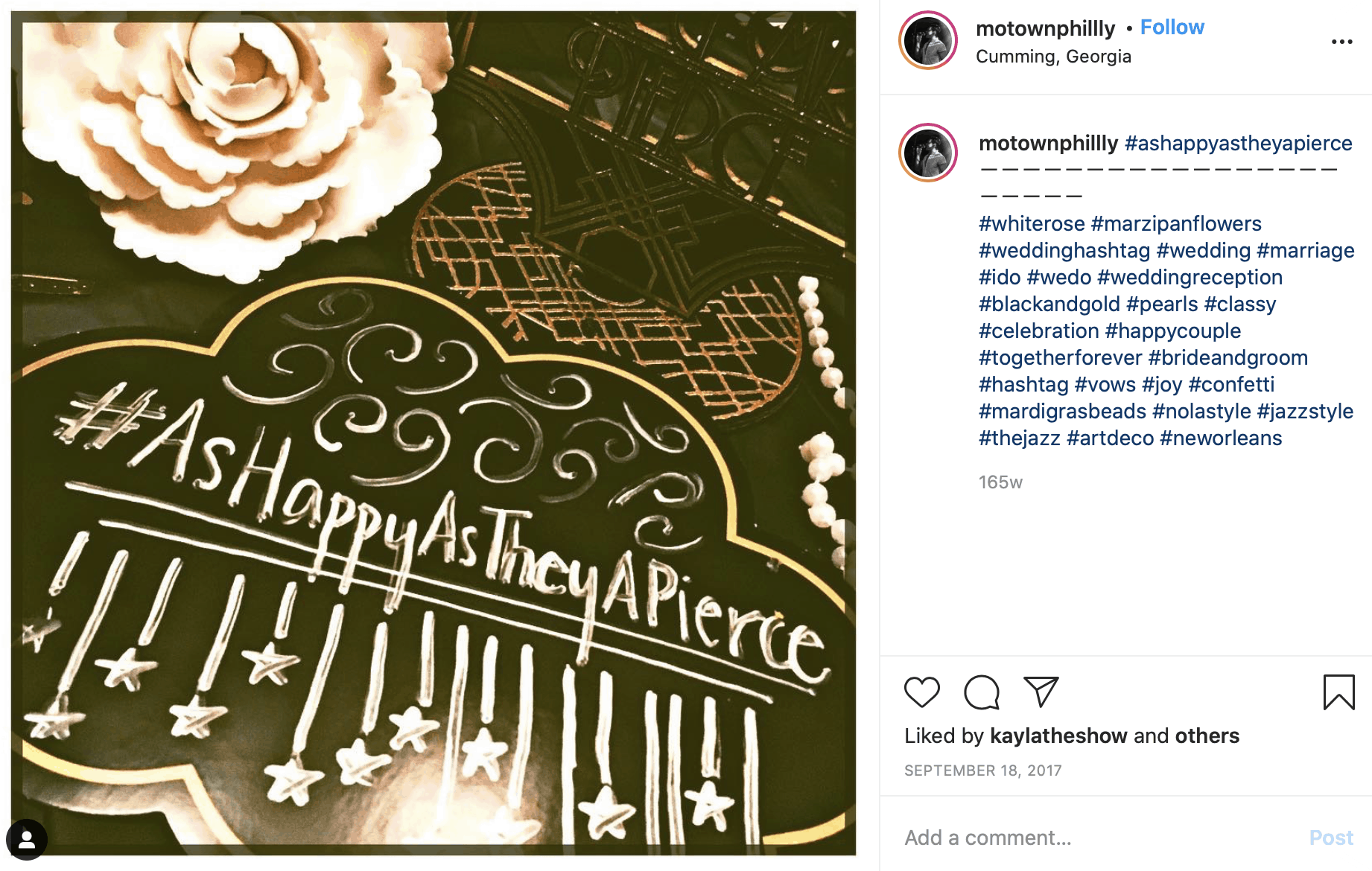 If you're interested in both a professionally personalized wedding hashtag and a service that can help you through your wedding process, then seeking out a professional hashtag writing company is the perfect option for you and your significant other.
It's Time To Invest In The Best
For the best wedding hashtags for you and your fiancé, investing in a professional writing service will ultimately be more than worth it. Your wedding day is such a special moment in your lives, and your perfect wedding hashtag will be the cherry on top of it all.
A professional wedding hashtag service is easy and convenient to use. All you have to do is submit a few details about your relationship and the wedding hashtag creator will typically send your awesome hashtag options to you within the next business day.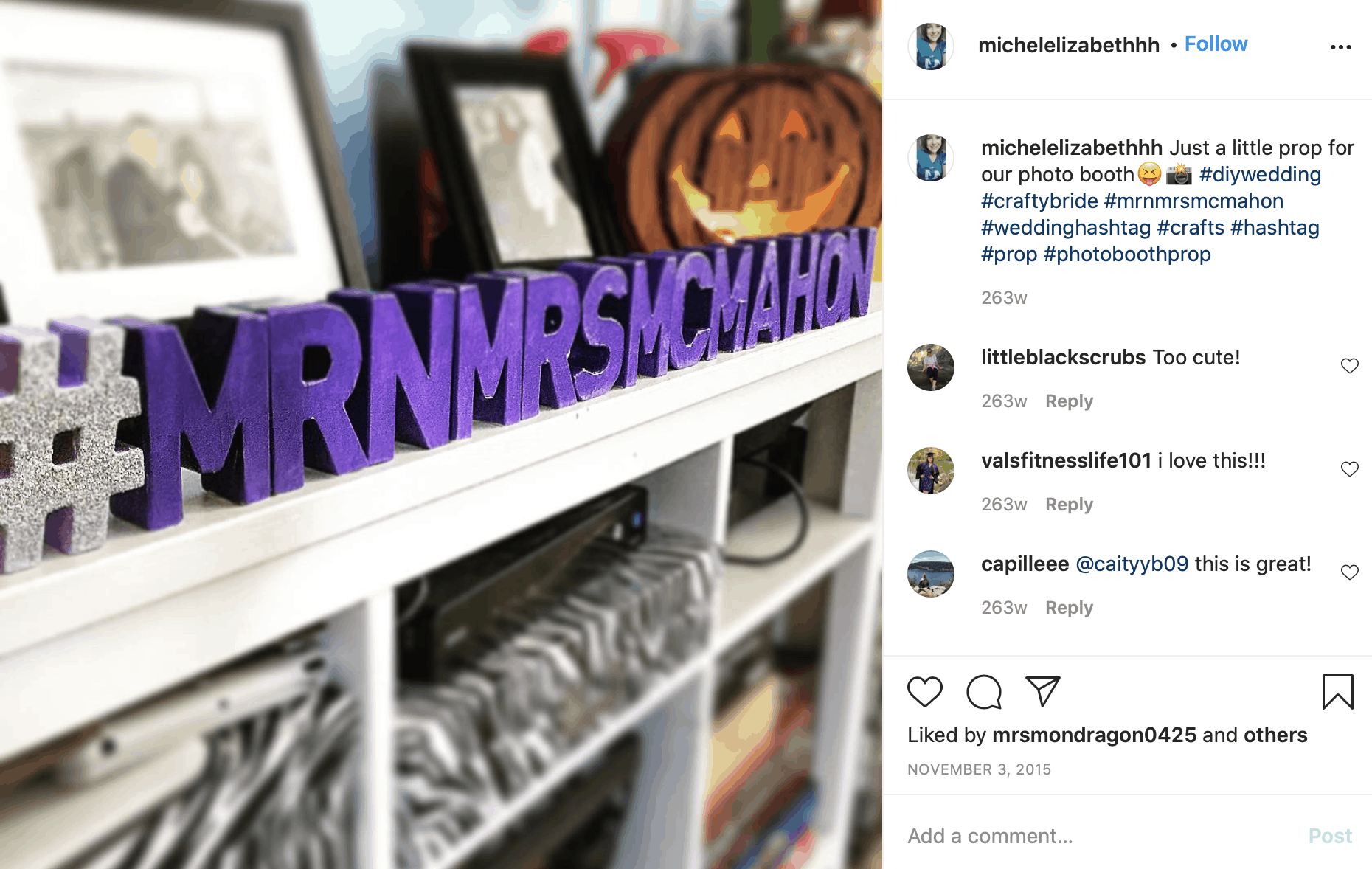 Investing in a professional will take away the pressure of having to come up with your hashtag alone. You also won't have to settle for a generic tag that a wedding hashtag generator creates since a professional writer can craft up a much more personalized hashtag for you and your partner.
As you're looking more into the wonderful world of wedding hashtags, you understand the importance of having your hashtag stand out. Not only should you and your partner love it, but you want something your guests will love and want to use as well. A professional can make your dreams come true in crafting the perfect hashtag that you'd want to put on display.
Hiring a pro writer will also ensure that your hashtag is personalized to match your unique relationship. It will also guarantee that the tag is original and has not been used by couples before.
For an experience that goes beyond just your wedding hashtags, seeking out a professional hashtag writing service is the option for you. When you invest in the best, you'll receive the best results for you and your partner. If you're looking to fall in love with every aspect about your wedding hashtag, then getting a professional to write them is your best option.