Your wedding day is probably one of the happiest events in your life that you would like to immortalize. Today, there are a variety of ways to capture wedding memories.
There are numerous photo opportunities for prenups, wedding preparations, the ceremony itself, and even an aerial view of the event with a drone. The list is infinite, and the creativity and artful ways to execute this are boundless.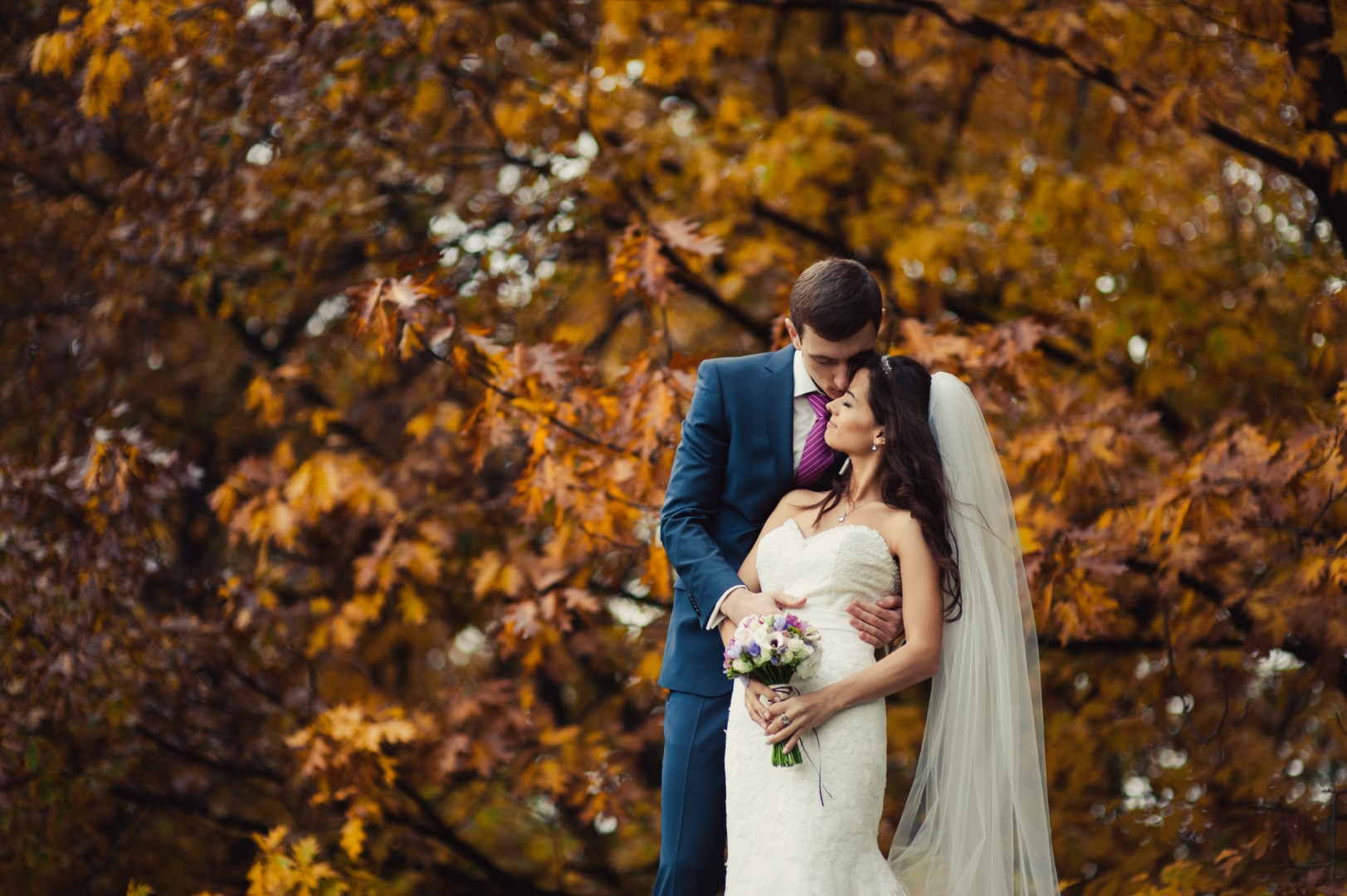 With the advent of social media, wedding photos and videos can now be stored in a digital wedding library. However, there's no substitute for the time-honored tradition of putting big pictures of the wedding couple on the walls of one's home.
And today, printing wedding photos on canvases is gaining massive popularity. You can choose your favorite picture and have them on custom canvas prints. Here are a few of the reasons why you should do just that:
It Will Make The Image Look More Dramatic
Whatever the size of the image you want to be printed on, it won't be distorted or pixelated when printed on canvas. The image will still look realistic and dramatic unlike anything else you've ever seen.
When printed on canvas, your photos will look like a skilled artist painted them. Therefore, when hung on your wall, it'll give the impression of being valuable. Additionally, the realistic representation of your special day will seem more attractive and elegant because it won't have any glare like stock photos on paper.
Nevertheless, choose an excellent company that provides the best service and one with five-star reviews to ensure that your wedding portraits on canvas will look as life-like as possible.
It Will Be A Celebrated Reminder
Your wedding portrait on canvas will be a glorious reminder of your love for each other on your wall. So, whenever things are rough in your marriage, you'll be able to look back on this photo for comfort. It'll remind you of your vows to love each other for better or worse.
Meanwhile, when you enter the house and see the photo in your foyer, you'll be reminded that you've arrived at your haven. And when that happens, you know everything will be fine. The photo will give you a nudge and tell you, 'Hey, you can leave your worries behind.'
It Will Complement Any Wall
A large wedding portrait mounted on a classic wooden frame will complement any wall and be suitable in any background. Whatever your home's design aesthetic is, your wedding photo on canvas will surely fit right in.
On the other hand, you may have a modern design interior, shabby chic, country, minimalist, industrial, or even mid-century. Nevertheless, your wedding photo will be flawlessly integrated on your walls and blend in with your other design elements.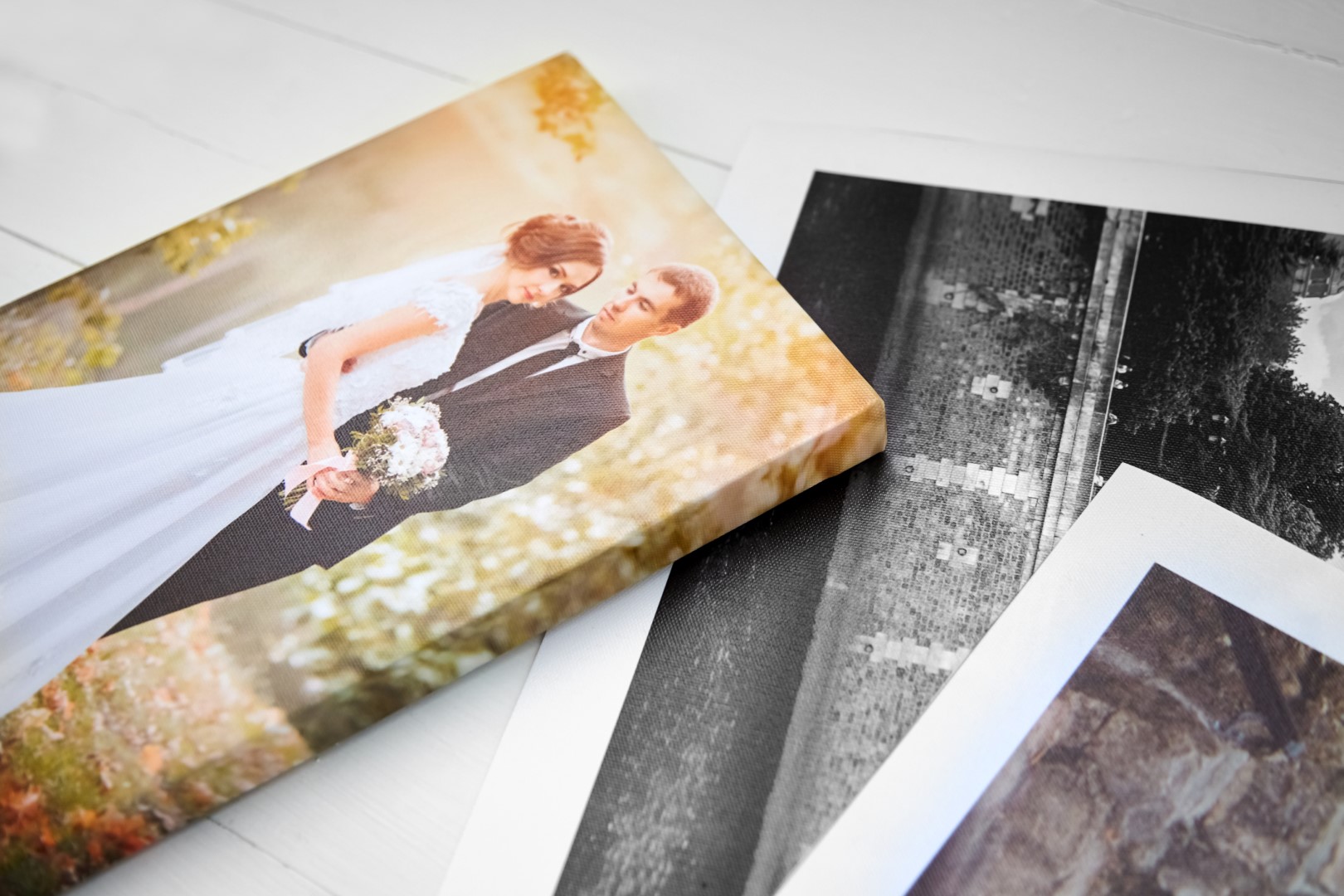 It Will Brighten Any Room
Any image of the two of you beaming lovingly at each other will surely brighten any room. Your love captured in a photo will be like a light radiating from a wall. It'll be a treasured reminder of a perfect day encapsulated in an image.
Whether the image is the two of you lovingly looking at each other, your bride throwing the bouquet to her female friends, or a photo of you toasting on a glass of wine, the images will surely bring back good memories. It'll serve as a reminder of a splendid day spent with the most important people in your lives to celebrate a love you'll treasure forever.
It Will Last For A Very Long Time
Images printed on canvas will last a long time and may outlive the people in the photos. And if they're liquid laminated and protected from UV rays, they can last for over a hundred years without fading. Plus, they're very durable, making the framed images great heirloom pieces that could be passed on for generations.
Imagine your wedding photos virtually lasting a lifetime, a true testament of your undying love for each other. It'll be the epitome of your love and life together.
To immortalize scenes of your wedding on printed canvas will be a unique way of remembering your special day. It'll accentuate your wall effortlessly, and the textured quality of the print will make your interiors look more elegant and expensive.
Many couples feel they need to have a thousand shots to choose from just to display something regal to remind them of their celebrated union. But actually, any photo that will show your immense love for each other will translate beautifully on printed canvas.