Wedding bells are knocking. Well, it is your wedding and you have made plans to capture the entire incident on a wonderful video along with a really cool professional photographer. It is your best day and the biggest day you would ever get in your life. But just pause all your fairy tale arrangement thoughts and imagine yourself in the pictures of that day. You ask us why? You have the most perfect makeup and the best possible accessories a bride can wear in her entire lifetime.
And yet your face! It looks like a betrayed mummy risen from the episode of any zombie apocalypse. Well, it was an exaggeration. It might not be that bad. But the entire hectic schedule of the day will make you look very tired and like a dried-up flowers. We certainly don't want that to happen. We want you to be the freshest blossom on your wedding day. Your hair can be perfect if you follow up with the Remington hkvac2000 vacuum review. The makeup and the other elements depend on your stylists.
And so that you have it, we have provided you with seven amazing tips about how to look really fresh on your wedding day.
Have great hair day
Don't ever make new experiments on your hair on your wedding day. Have a great wedding hairstyle that is fitting for you. You must remember to hire a proper stylist who will take into account your face, your hair, your Makeup, your attire and of course the venue of your wedding. Always adopt something like a style when it is compatible with your nature and you are absolutely comfortable with it. Plan in advance. This will reduce lots of problems.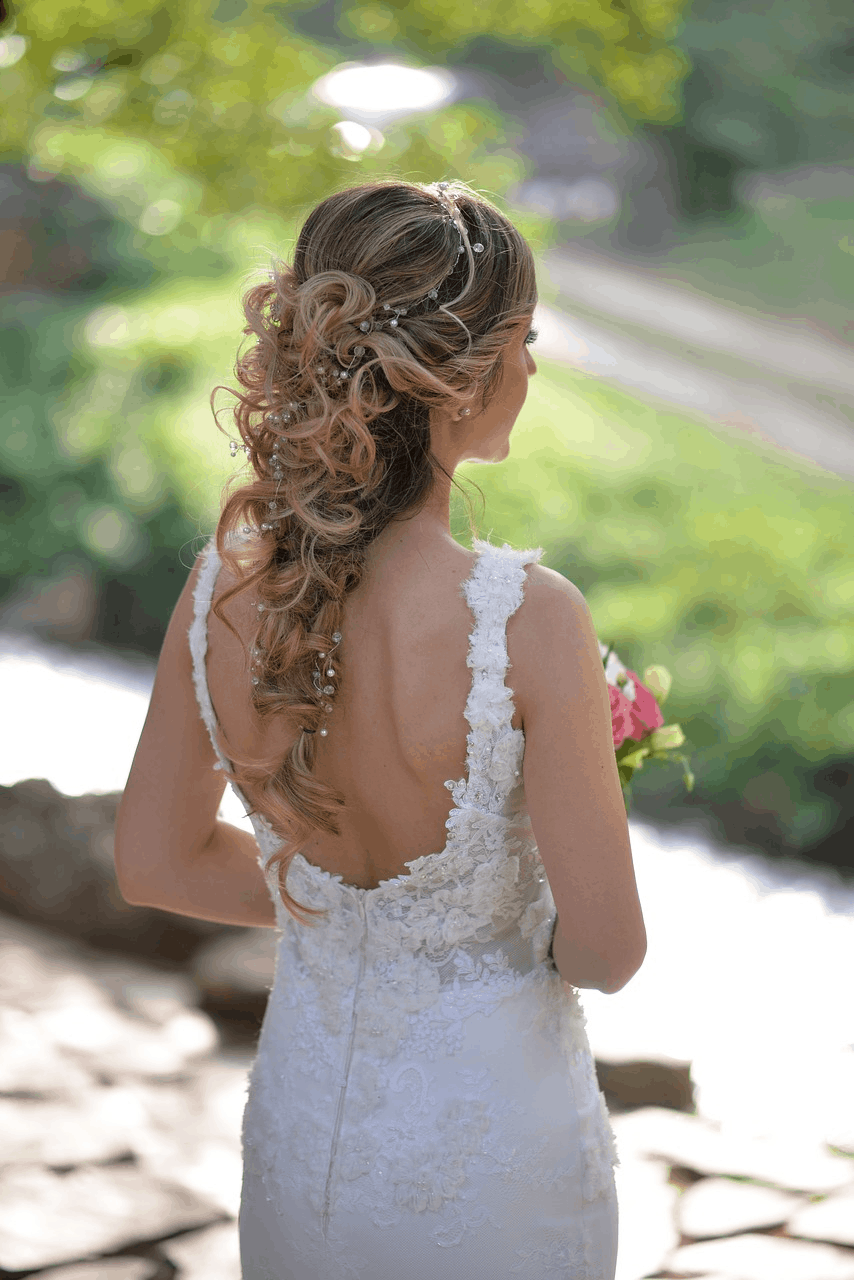 Wax, wax, and wax. You definitely would not want unwanted hair on your body. It might be on your legs, arms or armpits. Clean shave them as they ruin the conventional system of beauty. But hey, if you want, you can keep them. Just see that they don't make you seem lousy. Get your eyebrows clicked and apply lots of moisturizer on your skin to give it a glowy look.
Glowing skin
Make sure your skin is in perfect condition. It is difficult to maintain good skin in this hour of pollution. However, you can certainly try to do it before your big day. You must not experiment with any face pack before your wedding day because you would not want hives and swelling on your face on which you would like to look your best. Get your eyebrows clicked a few days before the wedding. It will ensure that your forehead is perfect on the wedding day.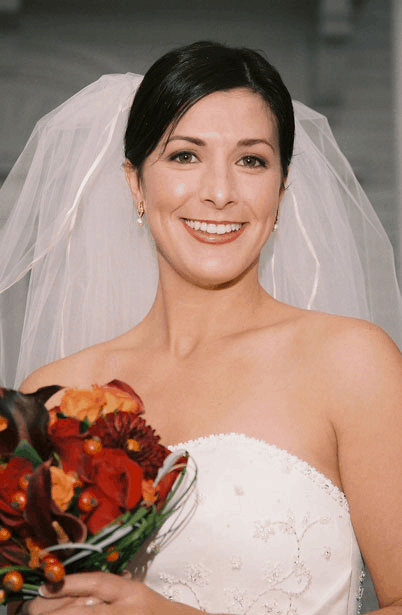 Perfect white smile
You do have a perfect smile. You will especially have a perfect one when your loved one stands near you to get your life bonded together. But your perfect smile might need some external grooming. You must have a really white set of teeth so that you look really sharp on your wedding day. You can get your teeth bleached to ensure it.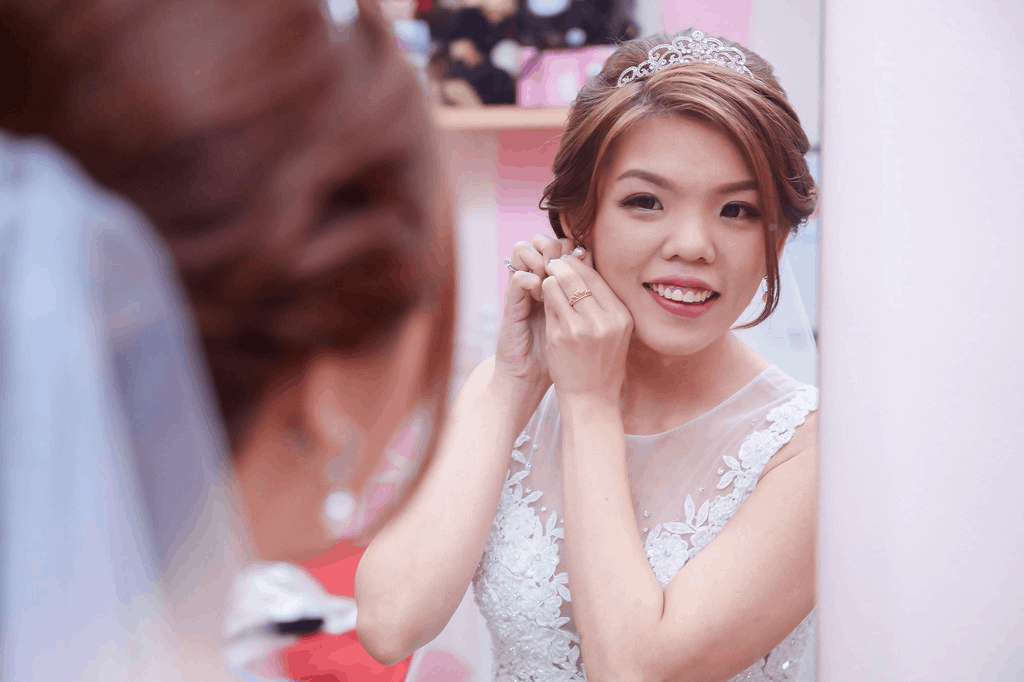 Avoid drinks and food before your wedding which may discolor the pretty white color you have achieved by bleaching. And do not worry, after you get married you can do anything. We are sure your sweetheart will love every moment of whatever you do.
Choose your dress in advance
Drum rolls and your wedding dress. Your wedding dress is going to be the center of attraction of every fashion frenzy guest present and you must not disappoint them. Be a fashionista yourself. Design your dress months before the wedding. If you cannot do so, take your mom, sister and best friend who will be able to choose the best dress that will make you look like the true princess. Make sure it blends well with the theme of the wedding. You must be comfortable in it to carry the dress well.
Enough sleep
Beauty sleep is an essential part of having a fresh face. It is possible that you have a lot of work before your wedding but we advise you strongly to get a good sleep. Sleeping will nourish your skin greatly and give you a natural fresh look. We know that you are terribly excited but good sleep is very essential.
Do not use new things on your face
We say it again and again. Do not experiment with your face before your marriage. Nobody wants you to get a skin allergy before your wedding and it is going to ruin everything for your wedding plans.
Drink water
Stay hydrated. This is very important for the body and mind. Dehydration causes a dry look and a foggy mind. Keep drinking enough water and you will have a youthful glow on your face as you get married happily.
Stay happy and excited. Plan well in advance and research well. The most important thing is to enjoy your wonderful day. We hope that our tips will help you to have the desired results.