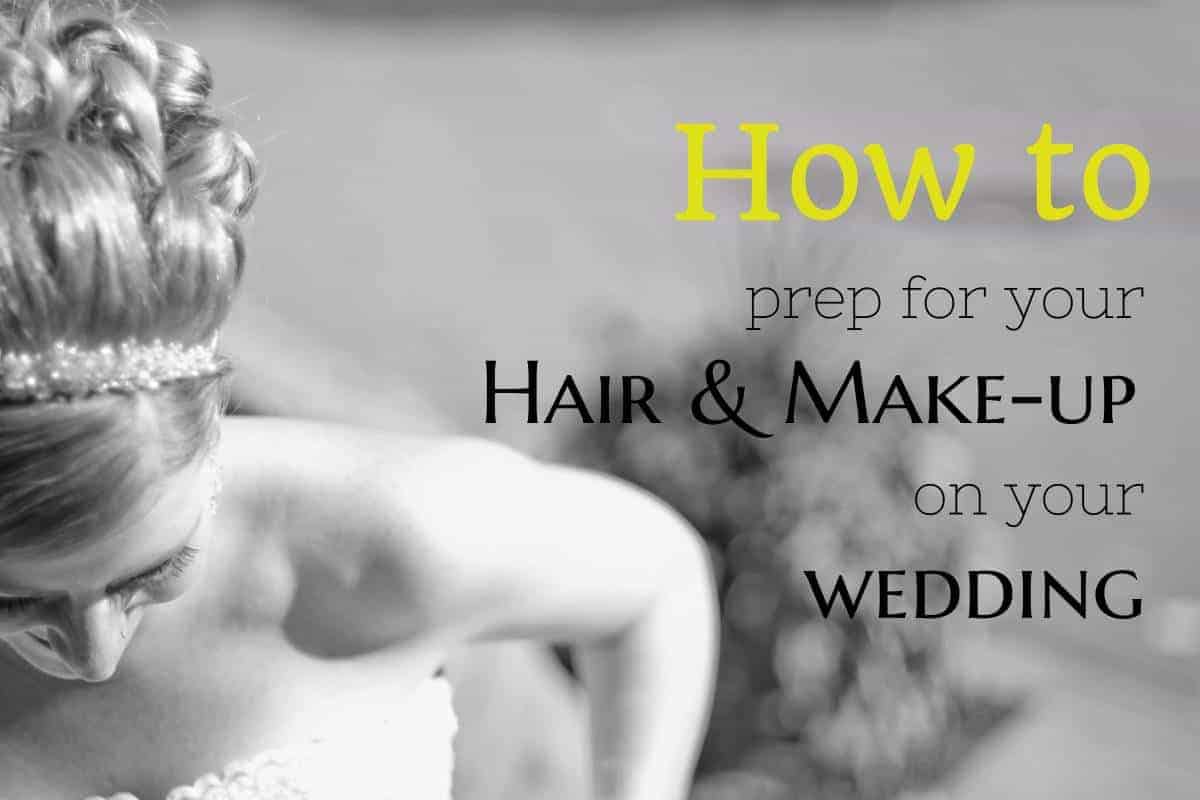 You've found the person you're going to spend forever with. You're engaged, your wedding is right around the corner, and you're buried under thoughts of flowers, music, food, cake, dresses, suits, and… makeup and hair? Sometimes these final details are at the end of the wedding to-do list, but being prepared for them makes a huge difference when the big day rolls around.
These tips and tricks can help your day to go as smoothly as they possibly can. You want to be focused on your loved ones, not your fly-aways.
Your Camera Is Your Friend
Don't be afraid to save pictures of looks you really like and don't like. Show both to your stylist (or keep them for yourself as reminders if you're doing your own hair and makeup). Also remember to take pictures after you practice your look, so that you remember exactly what was done. Try to rely on your own opinion rather than feedback from others; conflicting advice can turn into confusion quickly.
Don't Be Afraid To Talk Money
If you're having a professional style your hair and makeup, get a solid quote for the entire party. Don't forget to figure in a tip, and be prepared for options to add extras like flowers or hair ornaments.
Be A Blank Canvas
Whether you're DIY-ing or going somewhere to have yourself styled, show up with no products in your hair or on your face. You want the entire look to be easy to replicate, and the less that you have to keep track of, the better.
Practice at home if you're doing your own hair and makeup, and have a party to try out everyone's looks. The less surprises, the better. Try to find good skincare and makeup products that fit your skin type. After doing some research, you can even purchase them online. We recommend using Japanese Beauty cosmetics and skincare products known for high-quality ingredients and creative packaging.
What Do I Wear?
Try cutting a t-shirt into the shape of your dress' neckline to see how your hairstyle and makeup look mesh with your dress. Alternatively, button down shirts or other garments with a front-closure are popular. Even splurging on monogrammed robes for your bridal party can be fun for your big day, and makes the transition to dresses easier later on. While you're at it, look out for some personalized wooden hangers that would be very useful for your wedding preparations.
Clear Communication
Many things can go wrong. Clear communication is one way to avoid may of them. If you're going to a stylist, ask as many questions as you please. Ask about touching up during the event, when you should wash your hair before you come see them, and speak up if you don't like something they do. Be kind, but be assertive. It's your day. You also have the option to bring your own makeup if there's something you'd really like them to use on you.
Truly, your wedding day takes an enormous amount of planning. Figuring in these helpful hints when you navigate your hair and makeup routine will help to smooth the way for the entire event. Enjoy your company, enjoy yourself, and enjoy your marriage.