I have found the one whom my soul loves. – Song of Solomon 3:4
To those who are engaged, about to be engaged or have already tied the knot, I'm sure the verse above will mean something to you. It came true to Heather and Chancey when they stood in front of everyone dear to them to celebrate their union. Brought to us by Andie Freeman Photography, their wedding features a lot of awesome DIY projects. Definitely one for the books! Let's take a glimpse of Heather and Chancey's road to forever below!
How They Met
From the bride:
We knew each other in high school through mutual friends. One night a few years later we ran into each other again. Later that night Chancey asked one of my friends for my number and began calling me after that. We finally went on our first date a few weeks later and began dating at that time. We spent some time apart during our college years when Chancey went away for college. When he came back home we began dating again and have been together ever since. We are complete opposites in so many ways. As cliche as it sounds, we actually do complete one another. He is the talker and outgoing one, and I am shy and reserved. We just love to spend time with one another and live life together.
How He Popped The Question
We went on a cruise in February for vacation, just the two of us. Chancey had been discussing the proposal with the maitre d' and coming up with a plan throughout the entire cruise. On the second to last night of the cruise we were at dinner and the maitre d' called Chancey down to the center of the dining room in front of about 300 guests. He then called me down and Chancey asked in front of the entire dining room. It was very special and exciting for us both. I knew I wanted to get married in a barn and have a vintage wedding. I also wanted to make sure I put more into the reception so that it was a big party for everyone, and a celebration of our two families becoming one.
Extra Special Details
Heather and her solid lace dress from Affordable Bridal in Buford, GA.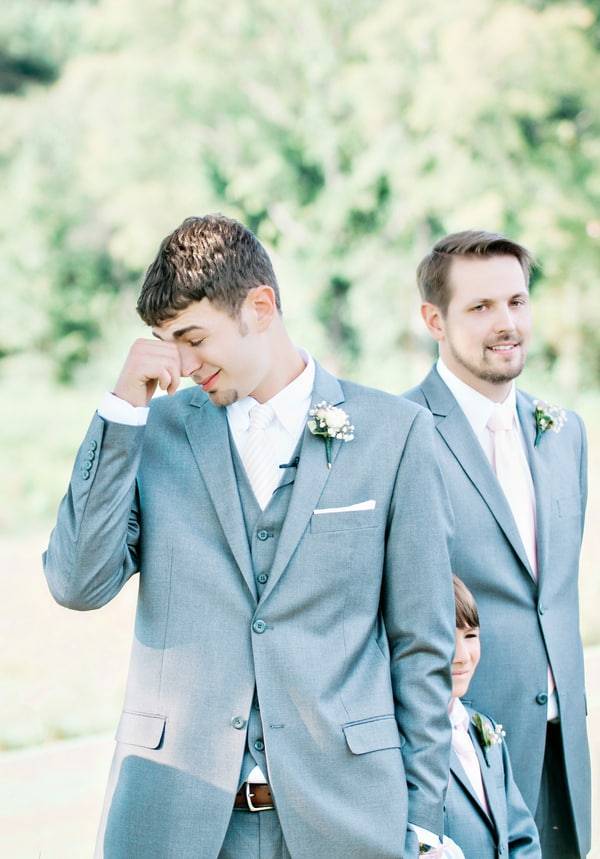 Chancey's reaction to seeing his bride for the first time at the same time everyone else did was priceless. There is so much love between the two of us and that showed throughout the day.
The DIY Projects
The couple made the wedding favors themselves. They chose to do s'mores, so they put all the s'mores together and packaged them for each guest.
Heather also made all the wreaths that were used on all the doors and the big wreath at the top of the barn doors with the "D" in the middle.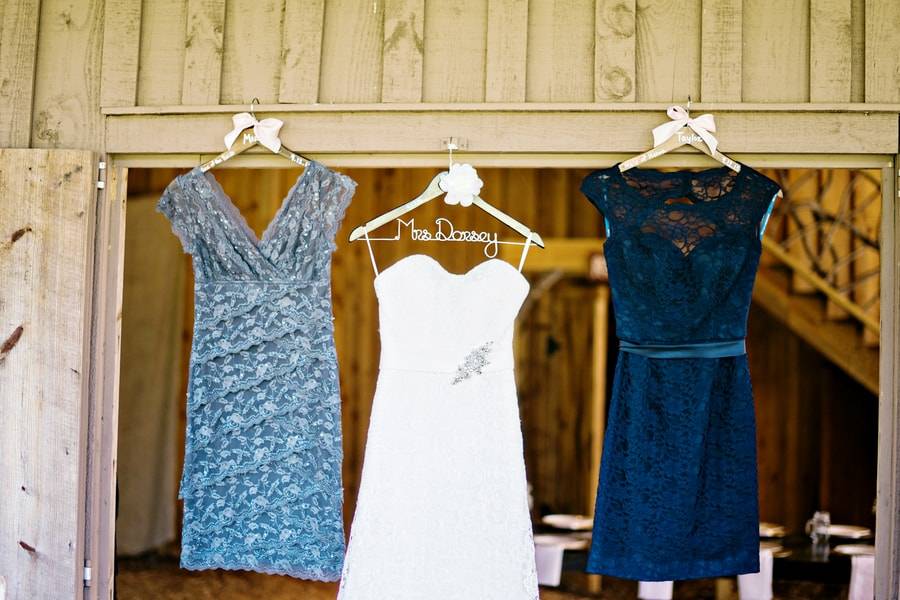 Lastly, she made all the bridesmaids and both mothers a hanger for their dresses the day of the wedding. The hangers had their names on them as well as their title in the wedding and the wedding date on them.
More Awesome Shots
Click image to enlarge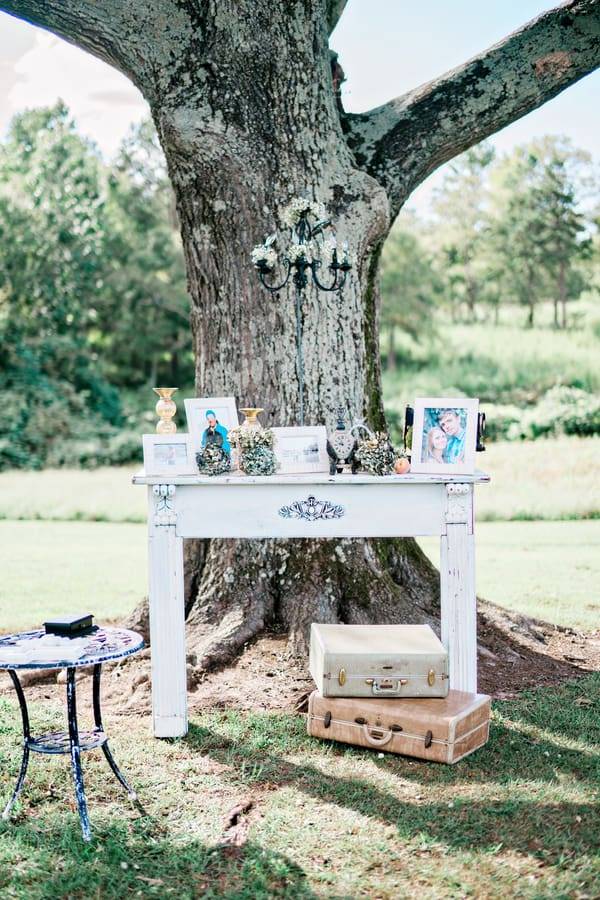 Like. Click to Vote
>
The Bride's Advice
The best advice was to enjoy every moment and remember that it is just one day of our lives. My biggest expense was photography but this was the thing that was most important to me so I was prepared for this to be my biggest expense.
VENDORS
Photographer: Andie Freeman Photography
Dress Store: Affordable Bridal
Tuxedo and Mens Attire: Barry's Better Menswear
DJ:David's Pro Audio
Beauty: Fortson's Salon
Event Planner: Southern Sophistication Designs
Bakery: Sugartopia
Caterer: The Master's Table
Event Venue: The Barn at Price Mountain Farm