It was a hot summer day in Cabo del Sol- Club House but hat didn't seem to fade Chris & Christina. As the moment approached, all the more their love and happiness overflowed. Their big smiles and laughs were contagious, sharing many hilarious moments among their closest friends and family. Congratulations, Chris and Christina! You two look wonderful together!
Click image to enlarge
10

Like. Click to Vote
>
Special Wedding Details
Unique location. This wedding took place in a golf course in beautiful Cabo, San Lucas. It was truly a unique locale combining a rustic elegance surrounded by the beautiful Pacific Ocean.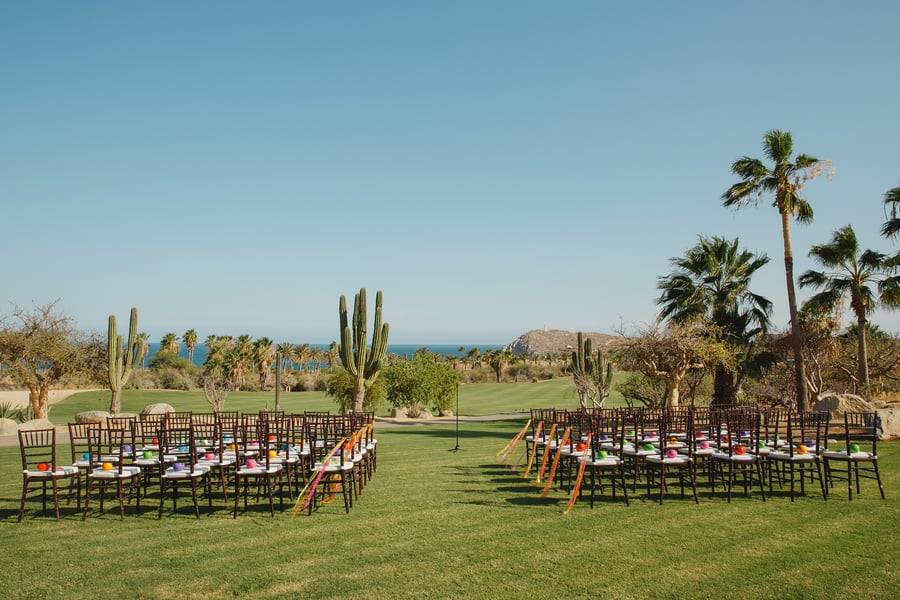 The first look. Christina and Chris saw each other for the first time at the ceremony while tears of happiness rolled down their faces.
Personal touches. Christina decided to add a bouquet charm that belonged her grand mother as a symbol of her company.
Golden hour.  The winds picked up just in time to transition into the fiesta celebration. It was perfect cue while they made their way to the cocktail where margaritas, mariachis family and friends gave a warmth welcome to the happy couple. A perfect sunset breeze arrived after ceremony making everybody feel comfortable after a hot sunny day in Cabo!
Some added laughter. Minister Marco orchestrated a fun and beautiful wedding ceremony, their vows made to each other, were intimate, special and with a touch of humor.
The Photographer's Advice
♥ Share everything with each other. Most importantly, everything you are feeling.
♥ Let go of hurts more easily, and try not to dwell on things that bother you.
♥ Do not take each other for granted.
Money Matters
$20,000 – $45,000
VENDORS
Planner:  Christina Mattos, Cabo Beach Weddings
Venue: Cabo Del Sol Golf Course
Hair and Make up: Alma Vallejo
Floral: Pina Hernandez
Minister: Marco Arechiga
Photography: Photo By Julieta
Dj: Alex Alanis