Have you ever heard of salt and pepper diamonds? Chances are you probably haven't. No worries. You came to the right place because we are about to tell you everything you need to know about them as well as some shopping suggestions.
What is a salt and pepper diamond? Simply put it's a diamond with inclusions. It's unbelievable to some that salt and pepper diamonds exist as long as the white diamond does. In contrast to the traditional diamond, salt and pepper diamond's clarity and color are not graded, which doesn't mean it is less valuable. Some inclusions are milky, gray or even colorless with different shades of gray, black and white specks.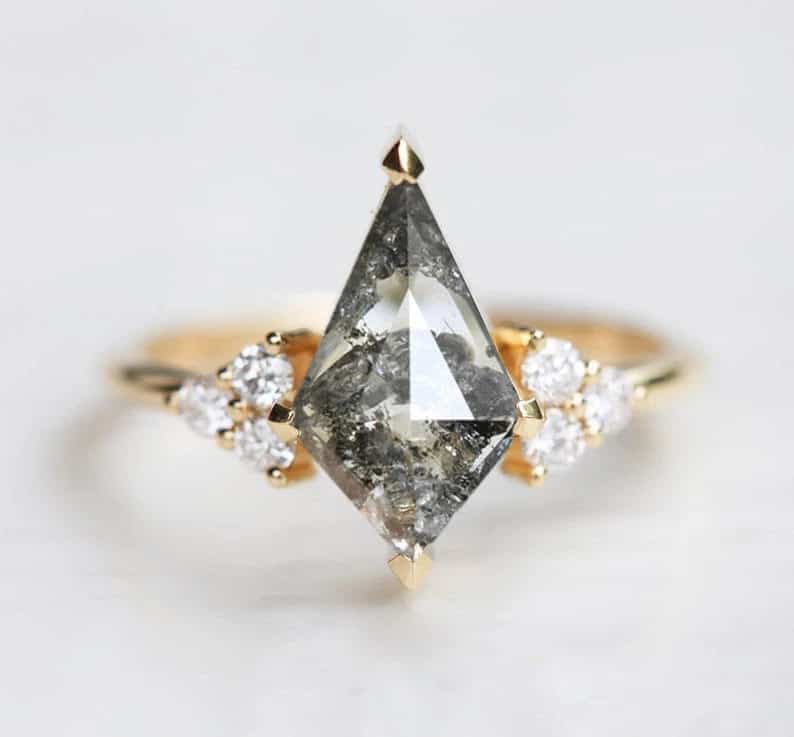 Apart from color, another great characteristic is that they don't take too much time to mine. Being ecologically aware does not just apply to driving electric vehicles or recycling, but also to ethnic and sustainable mining of those precious stones.
Last but not least, the salt and pepper diamond engagement ring is more affordable in comparison to the white diamond ring because they are less rare. But don't let this discourage you from buying it because you will still get all the benefits of a diamond but with a character.
In conclusion, salt and pepper diamonds are an excellent alternative for anyone that wants to stand out with a unique and good quality ring that won't break your wallet. At Capucinne we go even a step further and allow you to design your own custom ring of your dreams so it will look even more special.