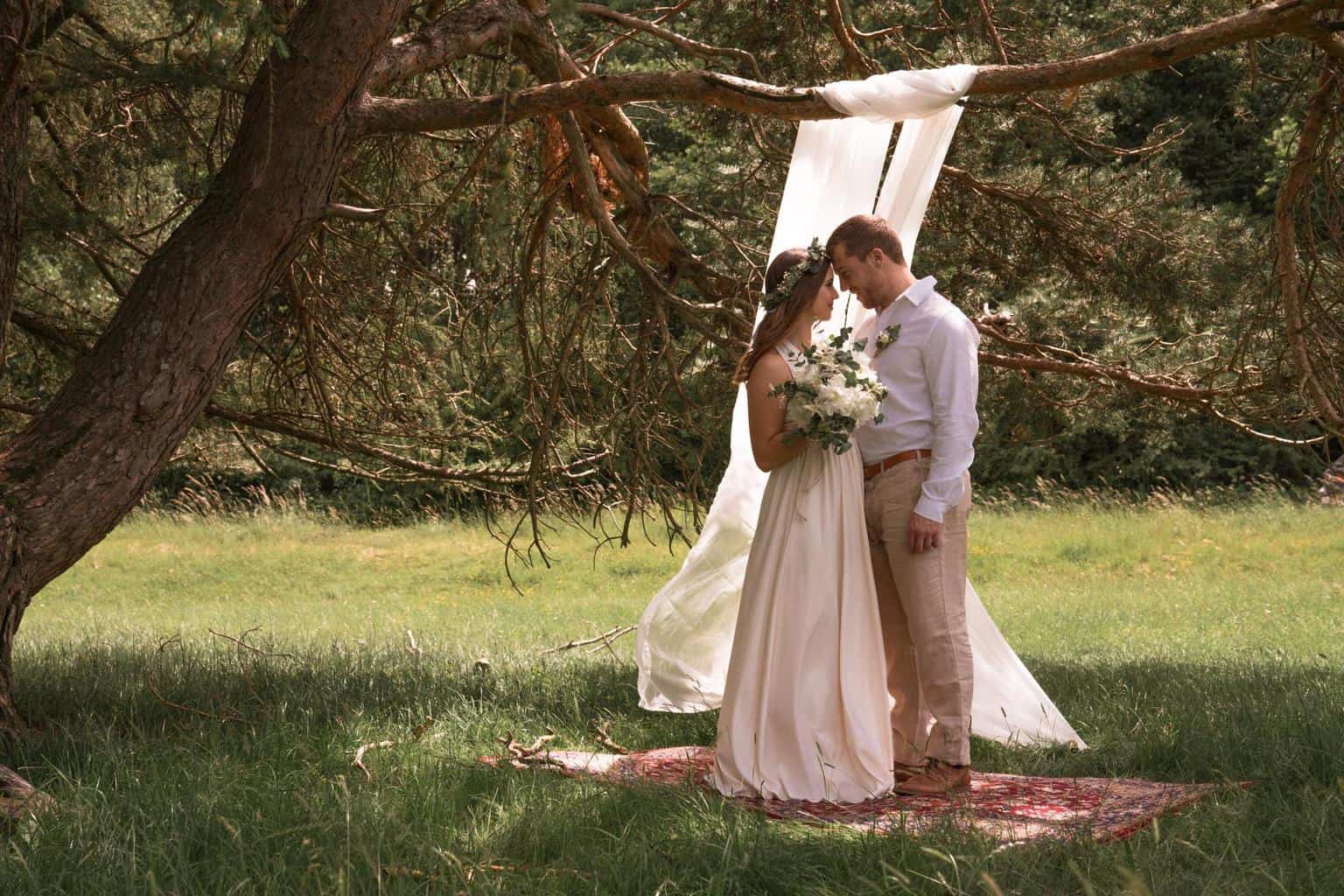 It's hard to enjoy yourself at a party if all you can think about is the garbage you're creating. That said, it's important to recognize that weddings can be very wasteful. The knowledge that a single ceremony can produce the same amount of carbon emissions as five people would in a whole year can be hard to swallow. But there is a better way to throw a wedding. From eco-friendly menus to slow fashion, you can take steps to minimize your impact. Skip the shame and go straight to the fun. Following are five ways for you to throw a more sustainable wedding.
1. Ethical Fashion
There are a lot of different approaches to eco-conscious fashion. You could go with a borrowed dress, or a vintage one, or even score a gorgeous gown on consignment. Dress rental is another great option for bridesmaids. Guys have been doing it for years; it's never too late for the ladies to hop on this sustainable trend. One of a kind unique engagement rings are also a fabulous find at vintage and second-hand shops. If you have your heart set on new, seek out designers who support fair trade conditions, meaning their workers are paid a living wage, and fibers that are grown and dyed in sustainable ways. Ditto for jewels. A lot of mining practices damage the environment, encourage slave labor, and may even support war. Look for Fairtrade labels and inquire about eco-friendly practices.
2. Informed Invites
While many couples are going completely paperless, it can feel a bit chintzy to send nothing. A reasonable alternative is to have one stunning piece, and then ask your printer to provide coordinating graphics for your wedding website. Another option is to use recycled or biodegradable paper impregnated with flower seeds for your printed materials including invitations, menus, programs, and seating plans.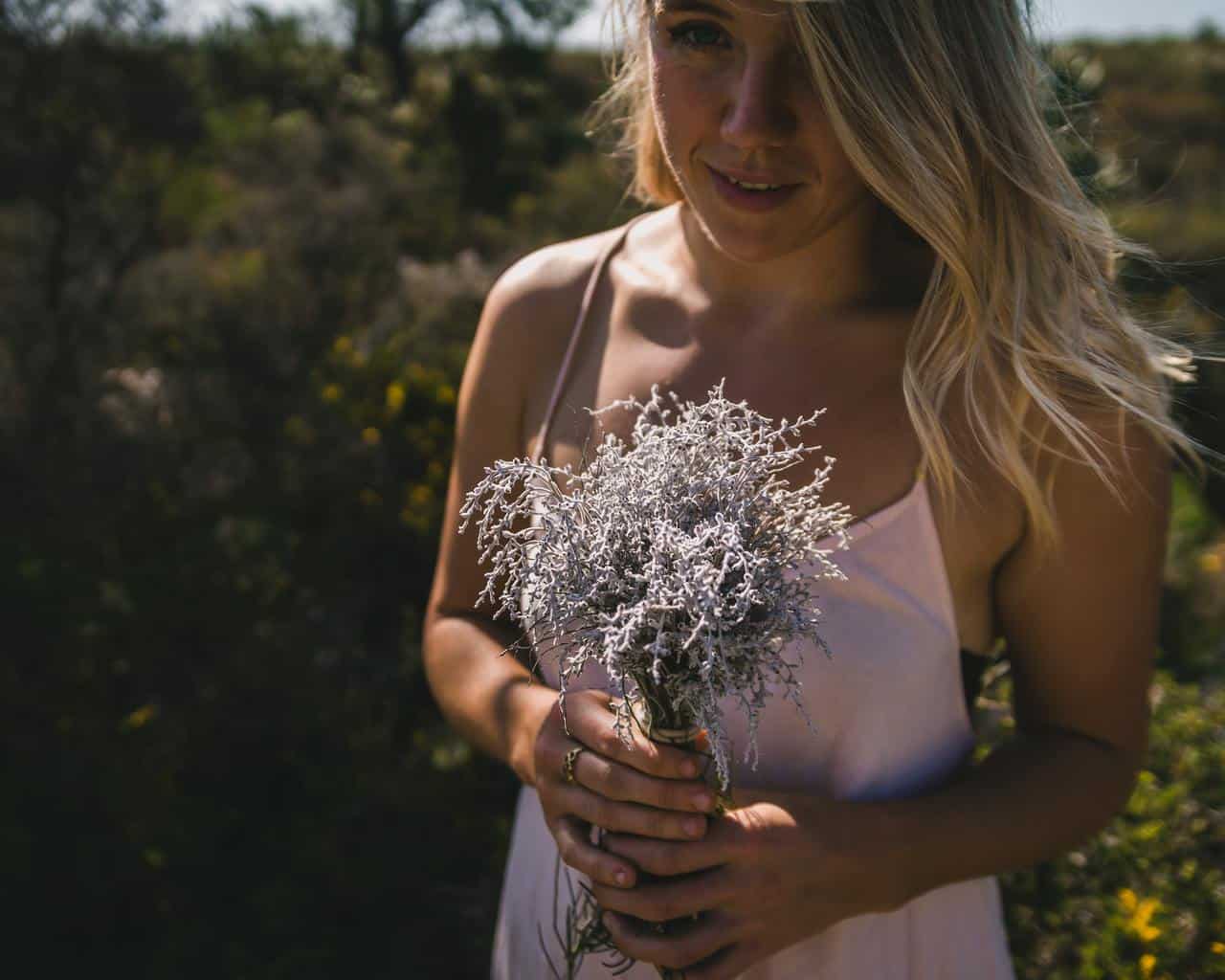 3. Shop Local
Going local not only reduces carbon emissions but also supports smaller, family-owned businesses, a winner all around. Deal with a caterer who favors local, organic, ethically-produced foods. Same goes for the cake and the liquor you'll use to stock the bar. Local wineries, breweries and distilleries offer a great way to provide a unique experience on your big day. Ask your florist to source seasonal flowers or use potted plants. After the event, flower arrangements can be donated to local hospitals or senior homes.
4. A Thoughtful Venue
A destination wedding means air travel for virtually all of your guests, and a remote location automatically requires more time in the car for everyone involved. Of course you should go with a venue that speaks to you, but if your heart isn't set and you're debating between a few, revisit your options through an earth-conscious lens. This goes for your honeymoon as well. There are travel agents who specialize in responsible vacationing. Be sure to support local hotels and small businesses when you arrive.
5. Give Back
Wedding favors are a great place to go eco. Rather than acquiring more stuff you don't need, look into environmental charities. There are so many who could use your help. If you still want to give your guests a physical gift, consider tree saplings, flower bulbs, or even the potted centerpieces and decorations as favors.