Stephanie and Jean Philippe, with their cute baby girl, had a sweet and heartwarming day. Their rustic-chic inspired wedding was full of mason jars, wine bottles, chalkboards, and wood boxes that were artistically set everywhere. Talk about a DIY treasure! But here's the best part, their reception venue choice had high ceilings and huge windows which allows the natural light to fill in the room — perfect for capturing candid shots for you to see! And boy, I love their dessert island of soft colored mallows, chocolates, and cupcakes! It would have made me go cray-cray if I was there! LOL!  Ahh, everything was just on point! Congratulations, Steph and Jean!
Click image to enlarge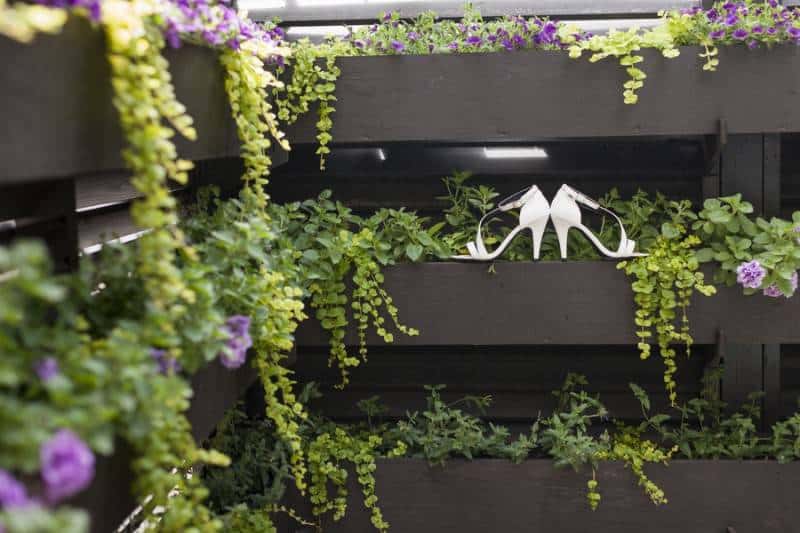 Like. Click to Vote
>
The Album Story
Stephanie and Jean-Philippe are an adorable couple. Super simple with a cute baby girl, they wanted their guests to have a great time. They hired Fêtes Grenadine to take care of the decorations and details for the wedding. The colors and the details were really fun to work with! A candy bar with the candies matching the colors of the wedding theme had a DIY feel to it, everything was on point!
Wedding Outfit Inspiration
Since the wedding colors were bright, the bridesmaids and groomsmen wore classic black with simple white flowers. As for Stephanie, the bride, her bouquet had touches of peach to match her decoration. Every little detail were thought of.
The Do-It-Yourself (DIY) Projects
Everything was taken care by Fêtes Grenadine. The couple wanted a general store feel to their wedding. With Mason jars, recycled bottles of wine for the table numbers and a black board to indicate the seating arrangements and the candy bar. An old Standard Chemical Company wood box was used for the wish box.
Highlights From the Ceremony and the Reception
The ceremony was held outdoors and given by a family member. So it was really special to them and touching. The reception was off the hook! The mission was to set the roof on fire! The DJ had a bongo player and did such a party that everybody danced until the wee hours of the night. Mission accomplished!
Favorite Part of the Day
The couple was so relaxed, so easy to work with and of course, so in love! We did a first look with them and throughout the hole day, both of them were just enjoying the day! Beautiful smiles and laughs, what more could I wish for?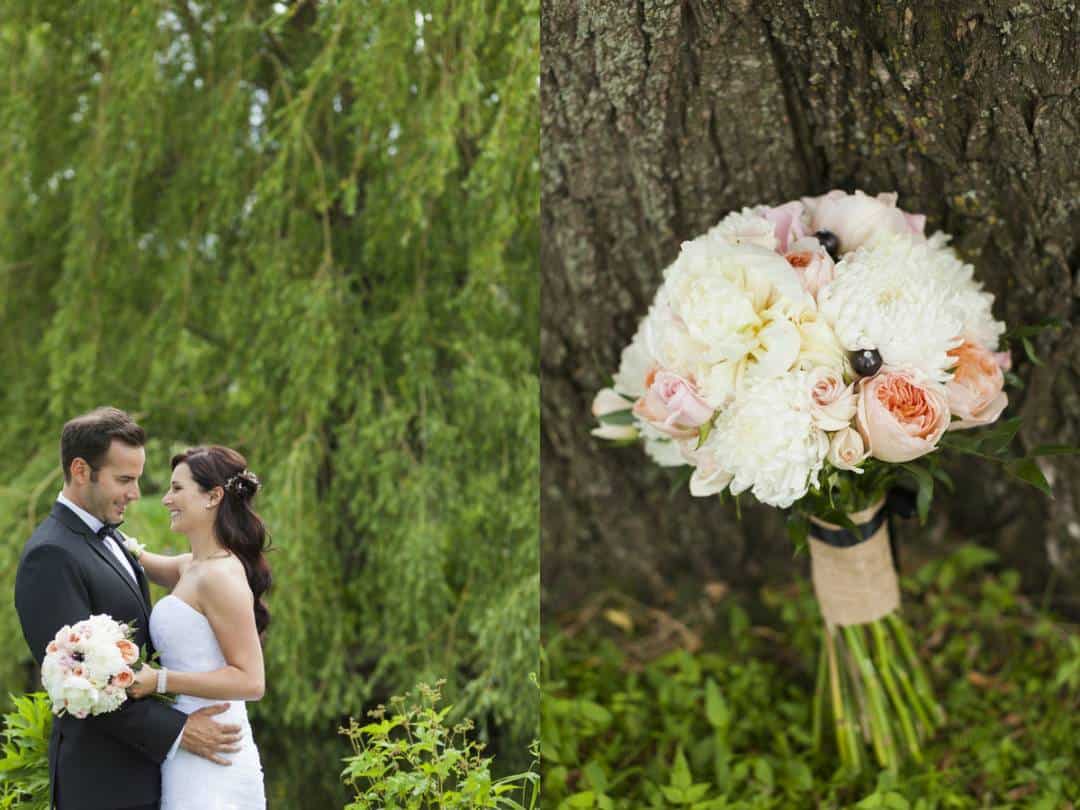 A Memorable Moment
Their ceremony was outdoors, their cocktail on the terrace of the Country club and the reception inside a room with high ceilings and huge windows ! The wedding had a rustic-chic inspiration with the General Store look. It was awesome!
VENDORS
Photographer:  Stef & Stef Photographie
Bridesmaid Dresses: Boutique Mariclod
Cake Designer: Caprice Sucré
Bridesmaid Dresses: Christina Formals
DJ: DJ Rouge
Design and Decor: Fetes Grenadine
Makeup Artist: Kat & Lea
Event Venue: Parcours du Cerf
Tuxedo and Mens Attire: surmesur