Renew your wedding vows in Hawaii to create a stunning opportunity to reignite the love and dedication between you and your partner. And what better way to do it than to renew your vows in the beautiful Hawaii paradise?
Picture yourself standing in front of your loved ones in a beach ceremony, feeling the gentle tropical breeze on your face and the soft sand s on the sandy beaches of the Island of Oahu as you exchange your vows yet again. It's the experience of a lifetime, and in this blog post, we'll give you the lowdown on why the state of Hawaii is the perfect place to renew your wedding vows.
Why Hawaii is the Perfect Place to Renew Your Wedding Vows?
There are numerous reasons why Hawaii is the perfect place to renew your wedding vows. Here are just a few of them:
The Magic of the Islands
Hawaii is known for its magic island and breathtaking natural scenery. From beautiful beaches, waterfalls, and tropical gardens to stunning sunsets, every corner of Hawaii is postcard-perfect for your vow renewal ceremony. Imagine saying your vows with the sound of waves gently lapping on the shore in the background or exchanging rings during a golden sunset. The setting will be awe-inspiring and unforgettable.
The Spirit of Aloha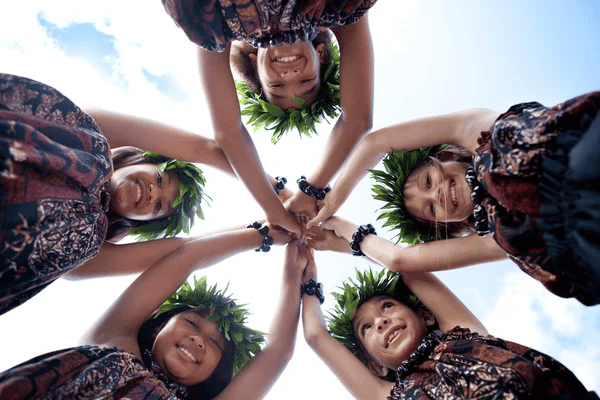 Hawaii is known for its warm hospitality and authenticity, which makes it the perfect place for a heartfelt Hawaiian vow renewal ceremony. The Hawaiian culture is full of tradition, and each island has its unique rituals and beliefs. The locals refer to this spirit as the "Aloha Spirit," which is all about treating others with respect, kindness, and love. When you choose Hawaii, you'll be immersed in this spirit of Aloha, which makes your ceremony feel more sincere.. The island's residents are also ready to welcome tourists, helping you make many happy memories during your stay.
Romantic Atmosphere
Hawaii is one of the most romantic destinations in the world, making it an ideal place to renew your wedding vows. With its serene beaches, lush greenery, and tropical climate, Hawaii sets the perfect backdrop for a romantic beach weddings filled with love and romance. You can choose from a range of wedding vow renewal location , including private beachfront villas, public beaches, luxury resorts, or even a romantic sunset cruise. No matter where you choose to renew your vows, the atmosphere in Hawaii will make it an unforgettable experience for you and your partner.
Warm Climate
Hawaii is known for its warm climate with little to no humidity. It's consistently warm and sunny all year round, making it an ideal location for renewing your wedding vows.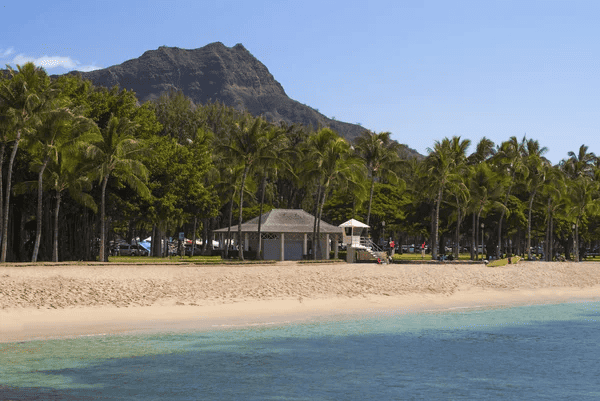 No need to worry about unpredictable weather, rain, or snow that might ruin your special moment. The reliable sunshine will put you in a relaxed and blissful state of mind.
Unique Hawaiian Culture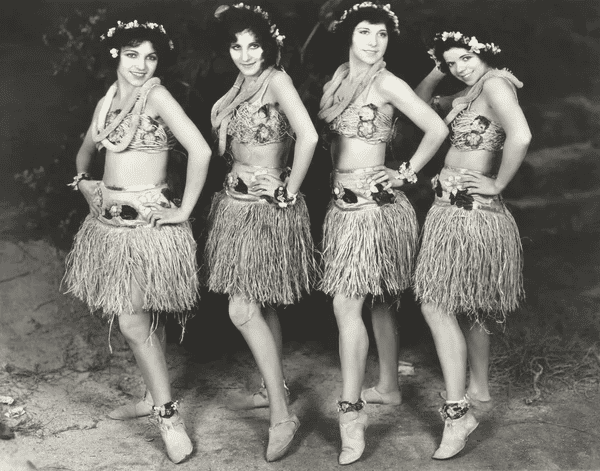 Another fantastic reason to renew your wedding vows in Hawaii is to immerse yourself in the Hawaiian culture. Hawaii's culture is unique and fascinating, and it's an enriching experience to learn more about it. The people are friendly and hospitable, and you'll feel welcome and comfortable while enjoying Hawaiian ancient custom music, dance, and cuisine.
Variety of Options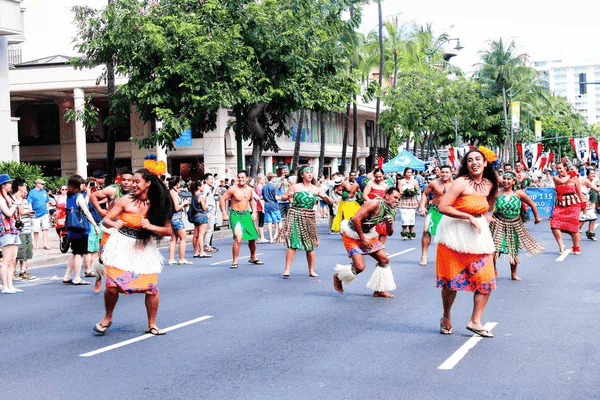 Hawaii offers a wide range of options for vow renewal ceremonies. You can opt for a traditional Hawaiian ceremony, complete with lei exchange and hula dancers. Or, you can choose to have a simple Kona beach weddings, followed by a romantic dinner under the stars. You can also customize your simple ceremony to reflect your unique love story and personal preferences. The possibilities are endless in Hawaii, making it easy to plan a creative wedding vow renewals ceremony that suits your style.
Honeymoon Bliss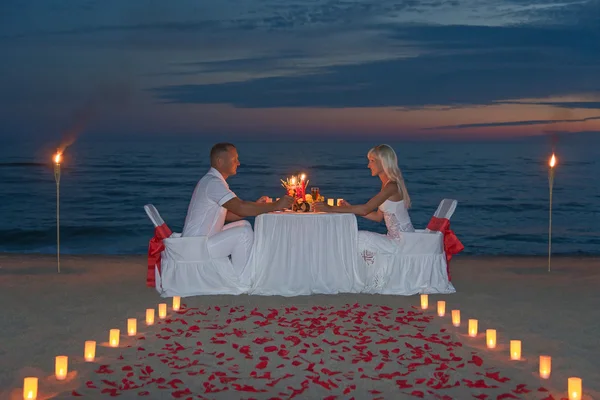 Renewing your wedding vows in Hawaii is not just about the ceremony itself; it's also an opportunity for a second honeymoon. After the ceremony, you and your partner can explore all that Hawaii has to offer, from its stunning beaches and waterfalls to its rich culture and delicious cuisine. It's a chance to reconnect with each other in one of the most beautiful places on earth.
Easy Flight Time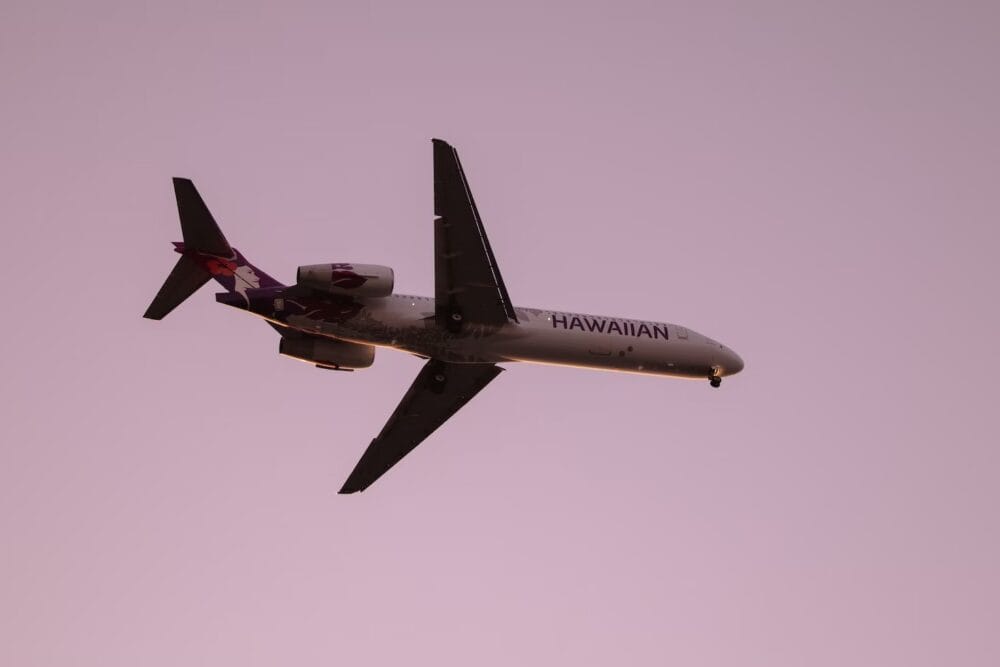 One of Hawaii's strengths is its proximity to most cities in the US mainland. Naturally, if you live on the West coast or East coast, an airplane flight is necessary to reach Hawaii. Hawaii is easily accessible from major cities such as Los Angeles, San Francisco, Las Vegas, Phoenix, Seattle and Portland.
The Affordable Options
Contrary to popular belief, renewing your wedding vows in Hawaii doesn't have to be expensive. If you plan your ceremony and travel in the off-season and do thorough research, you can find affordable options that won't break the bank or require you to pay extra charge. Plus, you'll get an unforgettable experience that won't cost a fortune.
Choosing the Right Island
Now that you know why Hawaii is the perfect place to renew your wedding vows, it's time to start planning your Hawaii vow renewal ceremony. Here are a few tips for crafting the perfect ceremony that captures the essence of your love, ensuring that your Hawaiian vow renewal is a truly unforgettable experience.
The first step in planning your vow renewal ceremony is choosing location of your choice. Choosing the date and location of your vow renewal ceremony is a pivotal step in crafting the perfect Hawaiian vow renewal. Hawaii Island offers an array of beautiful locations for your ceremony, and with careful consideration, you can curate an intimate setting that transforms your special occasion into a memorable experience. Consider the time of year – Hawaii's peak season is from mid-December to mid-April – and your preference for crowds. For a private and intimate ceremony, opt for a weekday (Friday mornings) or off-season month. Some popular locations for vow renewals include, Outrigger Reef Waikiki Beach Resort, Maui, Kailua & Lanikai, and the Big Island.
When it comes to choosing the right island, it's important to consider what each island offers, the ambiance, climate, scenic beauty, and location. Choosing the right Hawaiian island for your vow renewal ceremony will bring your fairy tale to life, and you'll be creating memories to cherish for a lifetime. Here are some of great options for your ceremony locations:
The Magic of Oahu Island
The Oahu island offers a dynamic mix of old and new Hawaii, a fascinating history, cultural landmarks, city life, and stunning beaches. This island is the most versatile among all with numerous options for your vow renewal ceremony. If you want a bustling island with plenty of options for dining, activities, and nightlife, Oahu is an excellent choice. The North Shore of Oahu, in particular, is known for world-class surfing and breathtaking natural beauty.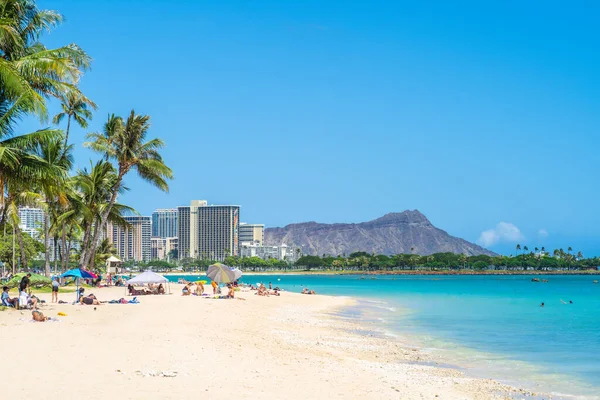 Scenery of Honolulu in Oahu island, Hawaii,
Exploring Maui for Wedding Vow Renewal
Maui is perhaps the most romantic of all the Hawaiian islands. Also known as the "Valley Isle," it's a popular destination for newlyweds seeking for romantic getaways and a great place to renew their wedding vows .It has a tranquil atmosphere, stunning views, and some of the most beautiful beaches and gardens and resorts in the world. With an option of hiring a private Yacht and having a sunset vow ceremony, the Kahalawai Mountains would provide an enchanting wedding site. Whether you're looking for an intimate and private ceremony, or a more elaborate and luxurious affair, Maui wedding vow renewal has it all.
Image Caption: Hawaii paradise on Maui island
The Charm of Kauai and Big Island
Kauai is the oldest of the Hawaiian Islands and is known as the "Garden Isle" due to its tropical rainforests and vast stretches of lush greenery. It's a peaceful and serene island, ideal for those who are looking for a more relaxed and laid-back atmosphere. Imagine renewing your vows in a beautiful botanical garden or along the coastline, with the serene sound of waves in the background. It can't get any more romantic than that. Big Island, on the other hand, offers a unique experience for those looking for a more adventurous vow renewal ceremony. It's the largest island in Hawaii, with stunning natural wonders such as the active Kilauea volcano and the stunning Waipio Valley. Simple Kona beach weddings are also a popular option on this island.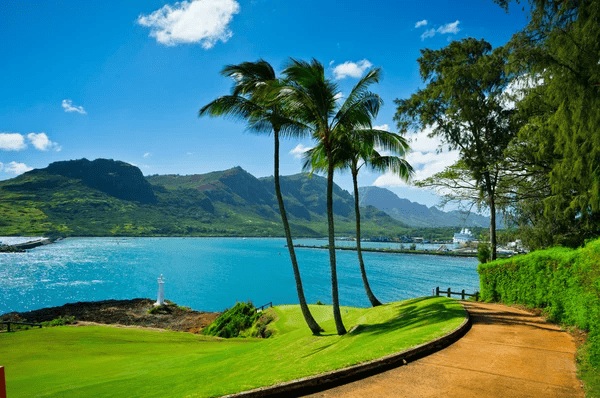 Beautiful view of Nawiliwili, Kauai Island, Hawaii,
Securing the Necessary Permits
Depending on your location, you may need to secure a permit for your ceremony. Beach permits, park permits, and county permits are some of the most common types required for vow renewals in Hawaii. Make sure to check with your ceremony planner or vendor to ensure you have all the necessary permits in place for your chosen location.
Tailoring the Experience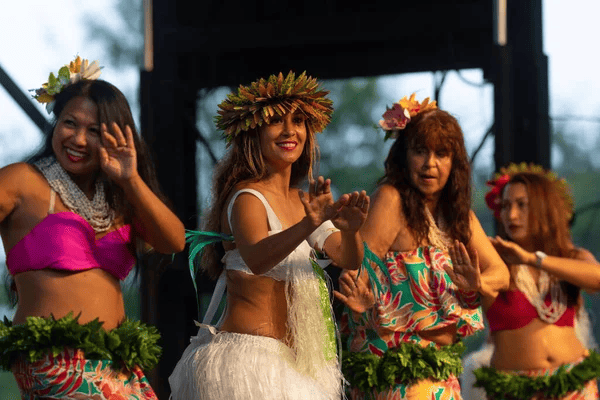 Your vow renewal ceremony should be a reflection of your love and journey together. Personalize your ceremony by including meaningful readings, incorporating cultural traditions, or writing your vows. Select readings that hold special meaning for you both, or include traditional Hawaiian blessings for an authentic touch. Adding live Hawaiian music, hula dancers, or a ukulele player can also enhance the experience and create beautiful memories.
Decorations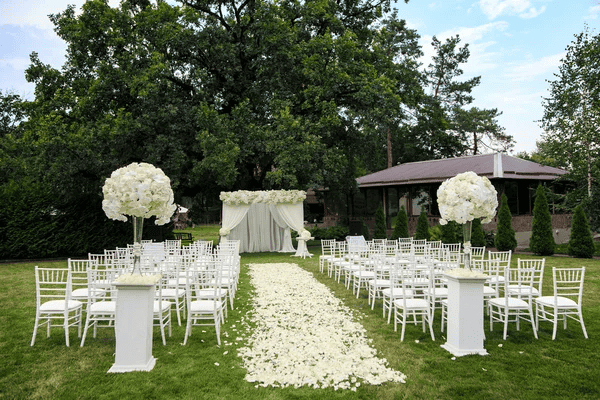 Simple and elegant is the way to go when it comes to vow renewal decorations. Hawaii's natural beauty provides the perfect backdrop, so think minimalist when it comes to set-up.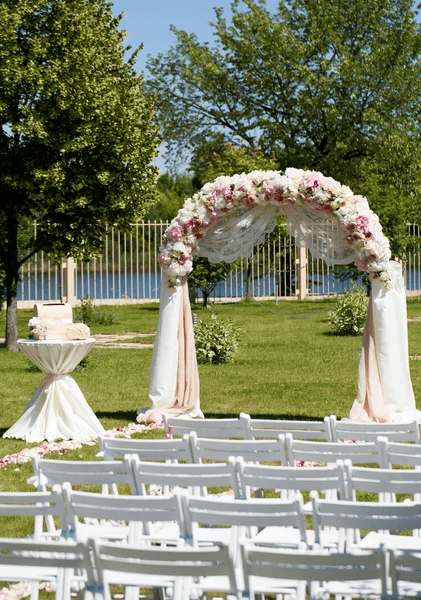 Opt for decor that enhances your setting an arch of tropical flowers, draped fabric, and Hawaiian-style chairs can add a touch of romance. If you're bringing in your own decorations, be sure to check with your vendor or planner to ensure they meet any location-specific guidelines.
Hire Professional Photography
Capturing the memories of your vow renewal ceremony is important ,after all, you're celebrating your love and commitment all over again. Hawaii's stunning scenery and golden lighting make for an ideal setting for photos and video files. These digital images, family photos and wedding day photos will become cherished keepsakes, allowing you to relive the love and joy of your Hawaiian vow renewal for years to come. Find a professional photographer and videographer who specialize in Hawaiian weddings, and consider adding drone services to the package for a new perspective of your location.
Packages and Offerings
Many resorts, hotels, and independent vendors in Hawaii offer vow renewal packages to make the planning process easier. It is good to opt for all-inclusive resort packages that include accommodations, meals, and activities on top of your vow renewal ceremony. It's best to compare packages to find the best fit for your budget and preferences.
Making Sense of Wedding Packages
Vow renewal ceremony packages range from simple to luxurious, depending on your budget and preferences. Most popular services include a ceremony officiant, photographer, and floral decor. Some vendors may offer add-ons such as videography, music, or transportation. Compare different packages to find the one that suits your tastes and budget. Make sure to ask about package terms and details ,some may have minimum guest requirements or location restrictions.
Guest Accommodations
If you're planning to host guests for your vow renewal ceremony, Hawaii offers a variety of accommodation options – from luxury resorts to more budget-friendly hotels. Many hotels offer special wedding packages that include accommodations, catering, and ceremony planning. Make sure to book well in advance to ensure availability and avoid last-minute stress.
The Little Extras
Don't forget the details ,small additions can elevate your vow renewal ceremony and create lasting memories. Consider adding special touches such as leis for guests, champagne toasts, or personalized favors. Incorporating traditional Hawaiian elements such as a conch-shell blower, kukui nut leis, or ti leaf lei exchange can also add a unique and meaningful touch.
Planning and Preparations
Planning is key to ensuring a stress-free and memorable vow renewal ceremony. Here are some additional tips to help you prepare for your special day in Hawaii:
Before the Big Day
While vow renewals are less formal than traditional weddings, they still require some planning and preparations. Make sure to obtain your marriage license if you plan on renewing your vows legally. Work with your ceremony planner or vendor to create a timeline and plan for any necessary preparations such as hair and makeup. Consider doing a rehearsal or walkthrough of your Hawaii vow renewals ceremony to ensure everyone knows what to expect.
Travel Arrangements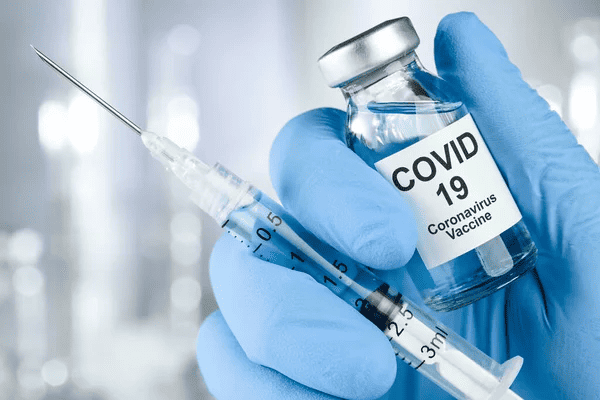 If you're traveling to Hawaii for your wedding vow renewal ceremony, make sure to plan ahead for transportation, accommodations, and any necessary travel requirements. Check with airlines for any restrictions or requirements related to COVID-19. Give yourself plenty of time to adjust to the island's time zone and climate, and make sure to pack everything you need for this unique Hawaiian ceremony.
Final Thoughts
Renewing your wedding vows in Hawaii is an experience that you and your partner will cherish for years to come .From the romantic sunset on the North Shore of Oahu to the picturesque beaches of Maui, you are sure to get mesmerized in your special day that includes wonderful vows and magical memories. So why not make your upcoming special event everything you always dreamed it would be? What are you waiting for? Book your trip to Hawaii now and enjoy the most romantic destination wedding ever! Best Wishes!