Planning your wedding day involves a lot of moving parts and just as many opinions. While it's obviously an exciting time, it can also be a stressful one. Planning your vow renewal, however, is a different story. Since it's typically a smaller affair, one overseen entirely by you and your significant other, a vow renewal is easier to pull off — and probably a bit more fun.
When planning your vow renewal, consider creating a wedding website to share your love story, photos, and details about the upcoming celebration. A personalized website can serve as a central hub for RSVPs, guest information, and any registry details, making it easier for your loved ones to stay informed. Additionally, it's a wonderful way to involve friends and family who may not be able to attend in person, allowing them to be part of your special day virtually.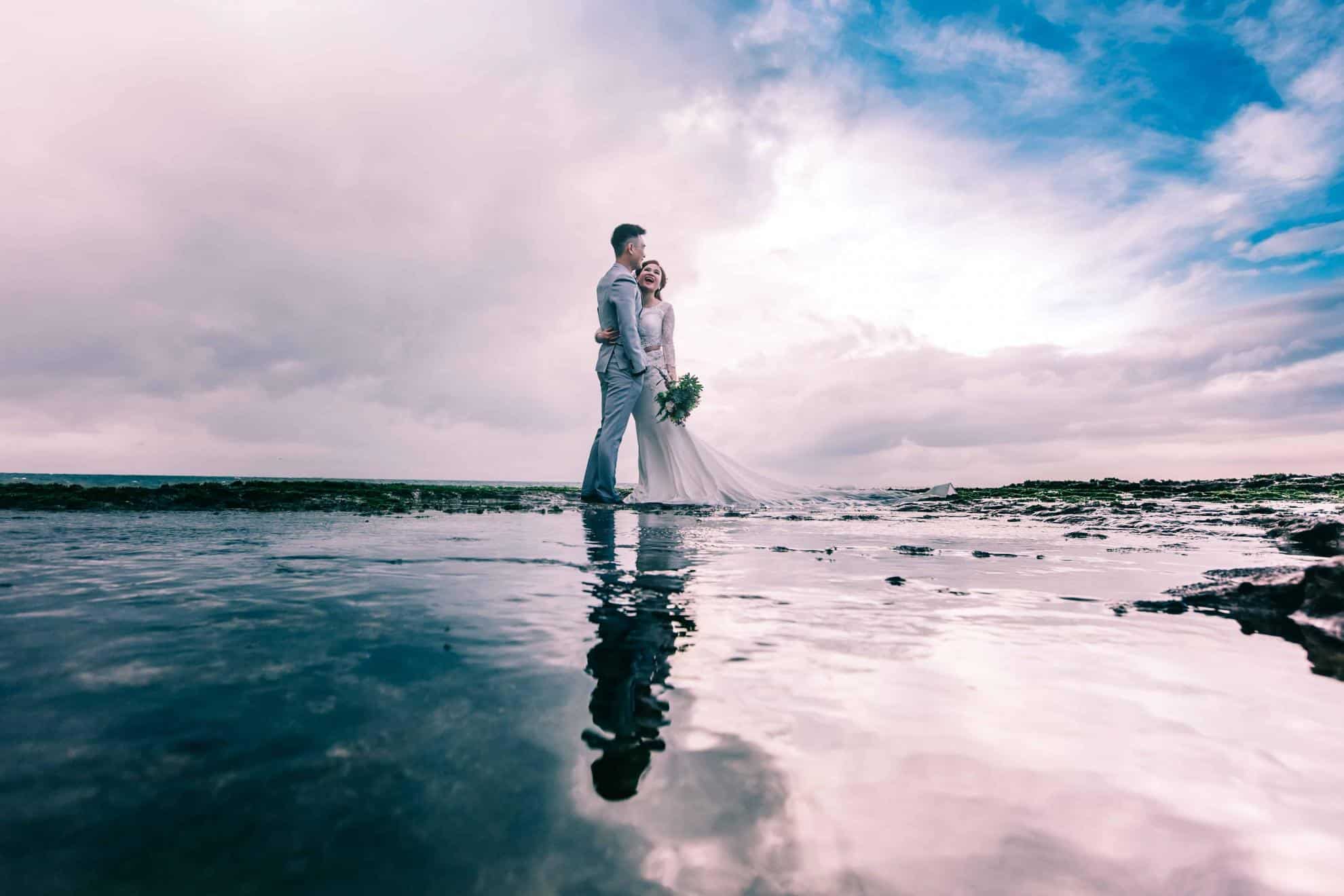 For a vow renewal, you have more artistic license to really reveal your personalities in a way that might've been unrealistic at your more formal wedding. Plus, you're not just celebrating the beginning of a marriage anymore — you're raising a glass to a long and successful union — which adds an extra dose of joy. If you're considering renewing your vows, try one of these eight creative ideas to make the day even more memorable.
Choose a Theme
Few weddings have themes beyond "rustic-chic" or "understated elegance." For your vow renewal, pick a fun theme that means something to you and your spouse. Love roller coasters? Host your reception at a theme park or a carnival. Do you love watching a specific TV show together or share a favorite movie? Let it inspire your second round of nuptials. Are you particularly into Christmas or Thanksgiving? Holiday vow renewal themes are fair game, too.
Select a Far-Off Location
When you picked your wedding-day venue, you probably had to think about parents and parents-in-law, hordes of friends and extended family. Since you can keep your vow renewal smaller, feel free to ask your guests to travel. Jet off to a tropical location and renew your vows on the white sand or escape to a cabin in the mountains with your immediate family only and say "I do" again next to a gurgling creek.
Have a Friend Officiate
Since a vow renewal isn't as formal as a wedding ceremony, you don't need a professional to officiate. Of course, you're welcome to invite a pastor or true officiant to lead the ceremony, but you can also ask a particularly gregarious friend or family member to helm a more casual renewal.
Take to the Seas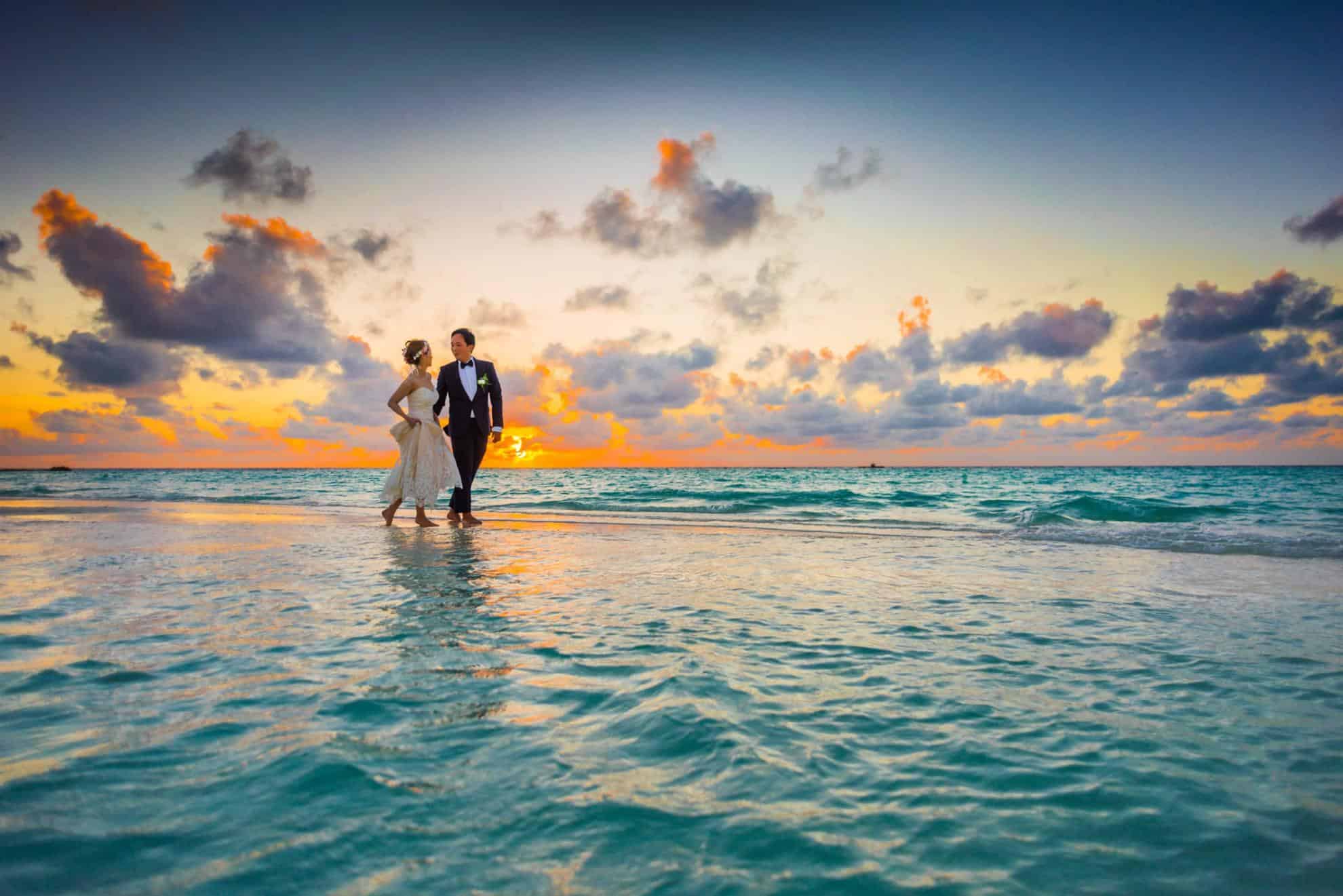 You've weathered the storms of a successful marriage. Reward yourself with a full-blown vacation. Book a vow renewal cruise package and enjoy the perks of cruising along with your special ceremony. Packages like these will offer romantic extras in addition to taking care of the ceremony, like couples' massages and free-flowing champagne, so they're the perfect option for a low-maintenance renewal.
Get the Whole Family Involved
Many couples don't have children the first time they say "I do," so the vow renewal presents a unique opportunity to include your kids in the day. Designate your kids as the best men or maids of honor, or have them take part in a portion of the ceremony like the pouring of sand into a unity vessel. If you don't have kids, feel free to incorporate your furry friends as guest stars in the ceremony or photos.
Showcase Your Journey
Another major difference between your wedding day and your vow-renewal day? You now have an entire marriage's worth of memories to put on display, so do just that. Create a cute timeline of the significant milestones in your marriage to show off at your ceremony or reception, and sprinkle photos of your favorite marriage moments throughout the venue.
Lean Into the Anniversary
Since every wedding anniversary has a particular gift associated with it, feel free to steal this idea and use it as your theme. If you're celebrating your 10th anniversary, incorporate silvery elements reminiscent of tin and aluminum. Are you closing in on 20 years as a couple? Enlist the modern list of anniversary gifts to come up with your décor, which cites platinum as the proper gift for the occasion.
Recreate Special Moments
Do you have fond memories of smashing cake into the face of your significant other on your wedding day? Maybe you have a favorite photo from your ceremony that's been hanging in your living room for a decade. Pick the most cherished memories from your wedding day and find sweet ways to recreate them on the day of your vow renewal.
With so many creative ways to celebrate a milestone anniversary, don't deprive yourself of a vow renewal. Create an event that feels special and personalized to you and your significant other, and keep the guest list to the friends and family who've really stood by you over the years of your marriage. Most importantly, savor the occasion and pat yourself on the back for cultivating a healthy marriage over the past years.