Falling in love at a young age is probably one of the best feelings in the world. But, what could be better than marrying your puppy love and become your real love? Ahh, Allison and Samuel are both lucky to be each other's puppy love that turned into real love. Their fascination for the outdoors pushed them to go for an outdoor wedding that brought out so much summer feels. To top everything off, Allison, who loves pastel colors, completed the whole shindig with light pink, cream, and white. May your real love last a lifetime, congratulations on your wedding!
Click image to enlarge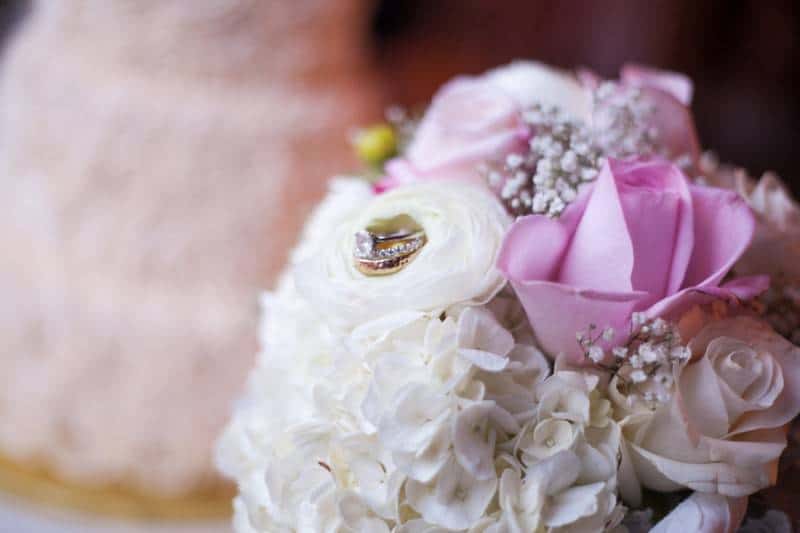 Like. Click to Vote
>
Our Story
We went to high school together and had a couple month fling when we were 16. Then I didn't see him for 6 years and went to school in Florida while he was here starting his own business in construction. We met through a mutual friend and dated long distance for two years. Then when I came back to Maryland we started talking and thinking about marriage. A year later he proposed and we are happily married!!
We Are A Perfect Match
We both love to spend time at home and have movie nights. We work really hard at our jobs and respect each other a lot. We try to always treat each other like how we first met with that "puppy love" because it matters. He can be very shy and quiet and I'm a little more outgoing. We love being outdoors and spending time with family and friends. We have a lot of the same priorities and goals in life.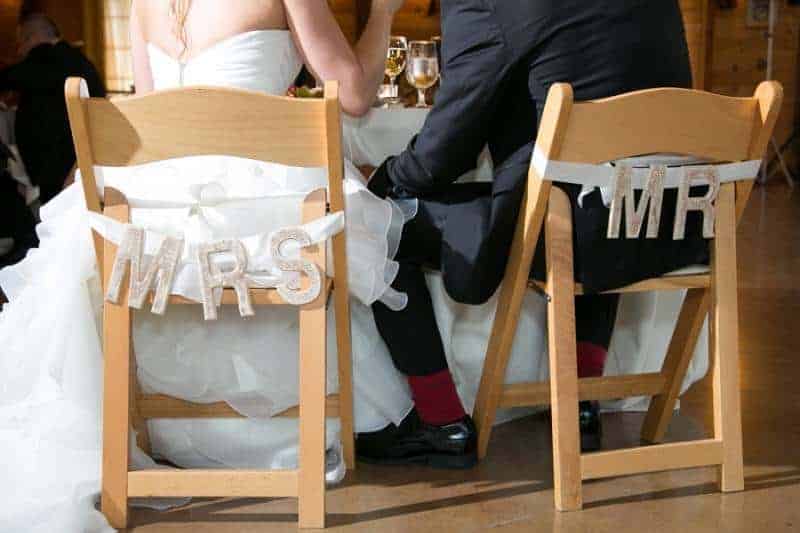 The Proposal
Annapolis along the water we were alone on a dock walking after dinner and he pulled a oval solitaire ring out of his sock!
The Planning Process
It was a year and it was plenty of time to get it all done.
The Best Advice We Received
That you can't sweat the small things and that in some way it will all work out as long as all of the vendors are on the same page.
Tips & Tricks For Future Brides
To try not to be in control and to be nervous. Really soak in every moment. It is probably the only time you will have all of those people together at the same time. Let things go. No wedding is perfect because life isn't perfect. Try not to let the social media pull you away from what really matters.
The Challenges We Faced
I kept a organized binder so I had all of the information in the same place.
The Theme
Floral elegant romantic candle lite
Wedding Decor Inspiration
Pinterest! I love soft blush light pinks and white and cream colors so I went with floral and romantic.
Wedding Outfit Inspiration
Pinterest. I loved the idea that the groomsmen didn't have to match the bridesmaids
Our Do-It-Yourself (DIY) Projects
Some decor like the Mr. and Mrs. sign and the centerpeices with candles and vases.
Money Matters
Our overall budget for the wedding was $25,000. Luckily, we saved a lot on our cake provided that a neighbor did it for us and it turned out to be delicious and beautiful! The tings we spent most on was the church and the venues but it was all worth it.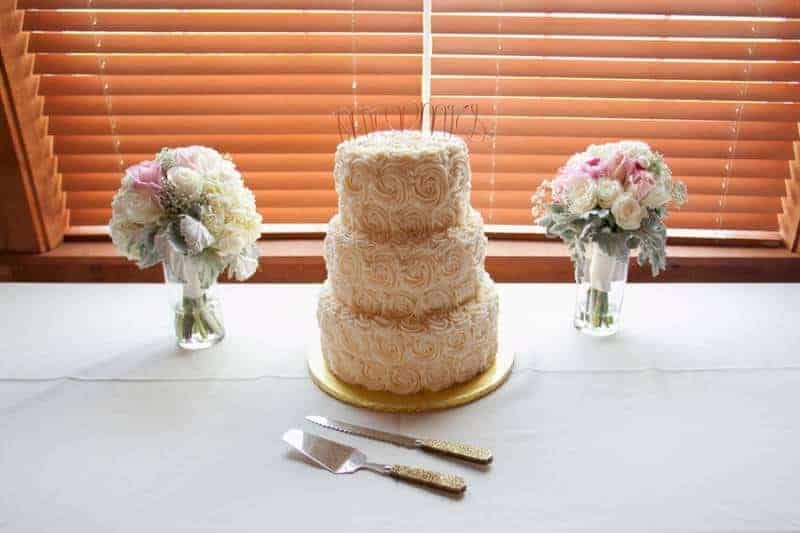 The Guest List
We planned on inviting 100 to 110 guests and narrowed it down by not having extended cousins.
The Song/s
We used Canon in D as the theme song for our wedding.
The Honeymoon
Sandals St Lucia was our choice for honeymoon.
The Next Step
Building a home and life with him. Especially getting a dog! We got a dog a month after we got married and he's been the best addition to our little growing family 🙂
Planning Advice For Couples
Do not stress, everything will work out!
Favorite Part of the Day
The part where we threw cake in each others faces! It was just so fun and not boring. We played "hit me with your best shot"
Highlights from the Ceremony and the Reception
Dancing under the lights strung across the roof of the barn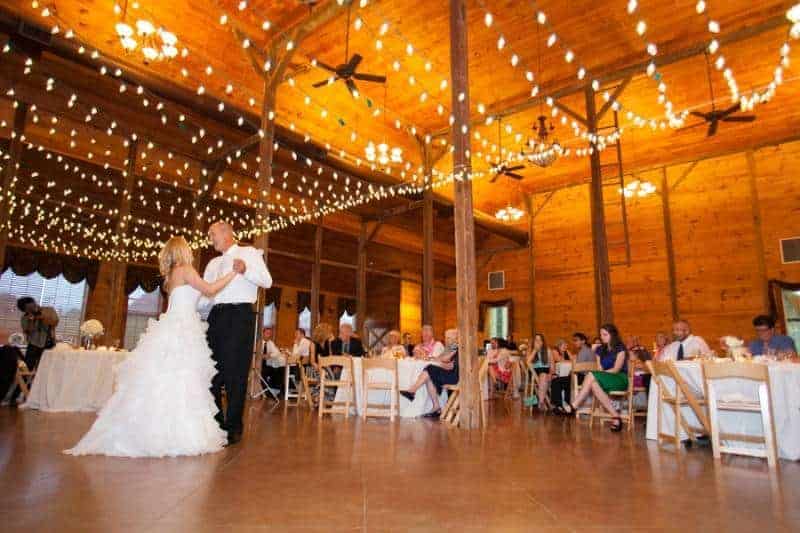 A Memorable Moment
When we spent one on one time with each guest.
Our Wedding Video
VENDORS
Photographer:  Bradley Images, inc.
Reception Venue: Linganore Winery
Floral Designer: Candlelight Floral Designs
Event Planner:Celebrated Events
Location: Linganore Winery
Caterer: Linganore Winery
Tuxedo and Mens Attire:Men's Warehouse
Dress Store:Posh Bridal Boutique
DJ: Shew-sical Entertainment Services
Cake Designer:Tanya Peirre