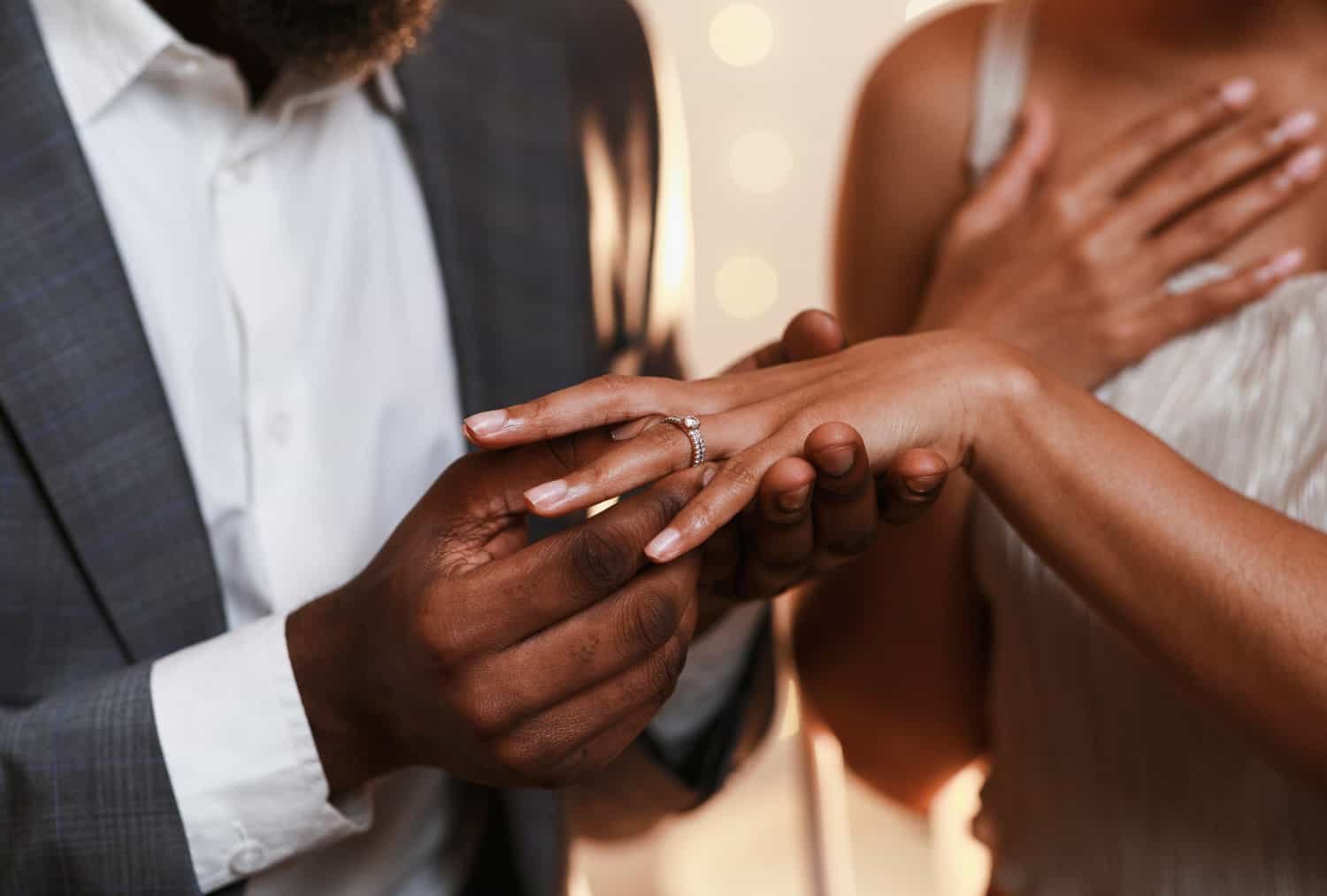 While a marriage proposal is a most beautiful thing, there can be a lot of anxiety surrounding the proposal itself. From how to propose to when and where; but with the right music or proposal songs playing in the background, you could cease worrying about all that.
Music can set the tone for any kind of situation, and with the right love proposal songs your partner would be quick to figure out that, he is going to propose. So, think about getting the perfect tune while going through some of our recommendations straight from Spotify.
Burna Boy ft. Ed Sheeran "For My Hand"
This afrobeat number from Burna Boy and Ed Sheeran have the perfect lyrics and words to express the type of love that wants to hold hands forever. Perfect for a romantic love proposal at any location.
Lyrics: "I wanna be in your life until the night is over
I wanna hold you so tight, so tight, come in closer
It's been a hell of a ride for every single moment
You were there by my side."
John Legend"All of Me"
If you are looking for cute proposal linesto help you, then John Legend's R&B/Soul number, "All of Me", might have the right words. If all of you loves all of her, then there is no questioning what you will say next.
Lyrics"'Cause all of me
Loves all of you
Love your curves and all your edges
All your perfect imperfections
Give your all to me
I'll give my all to you…"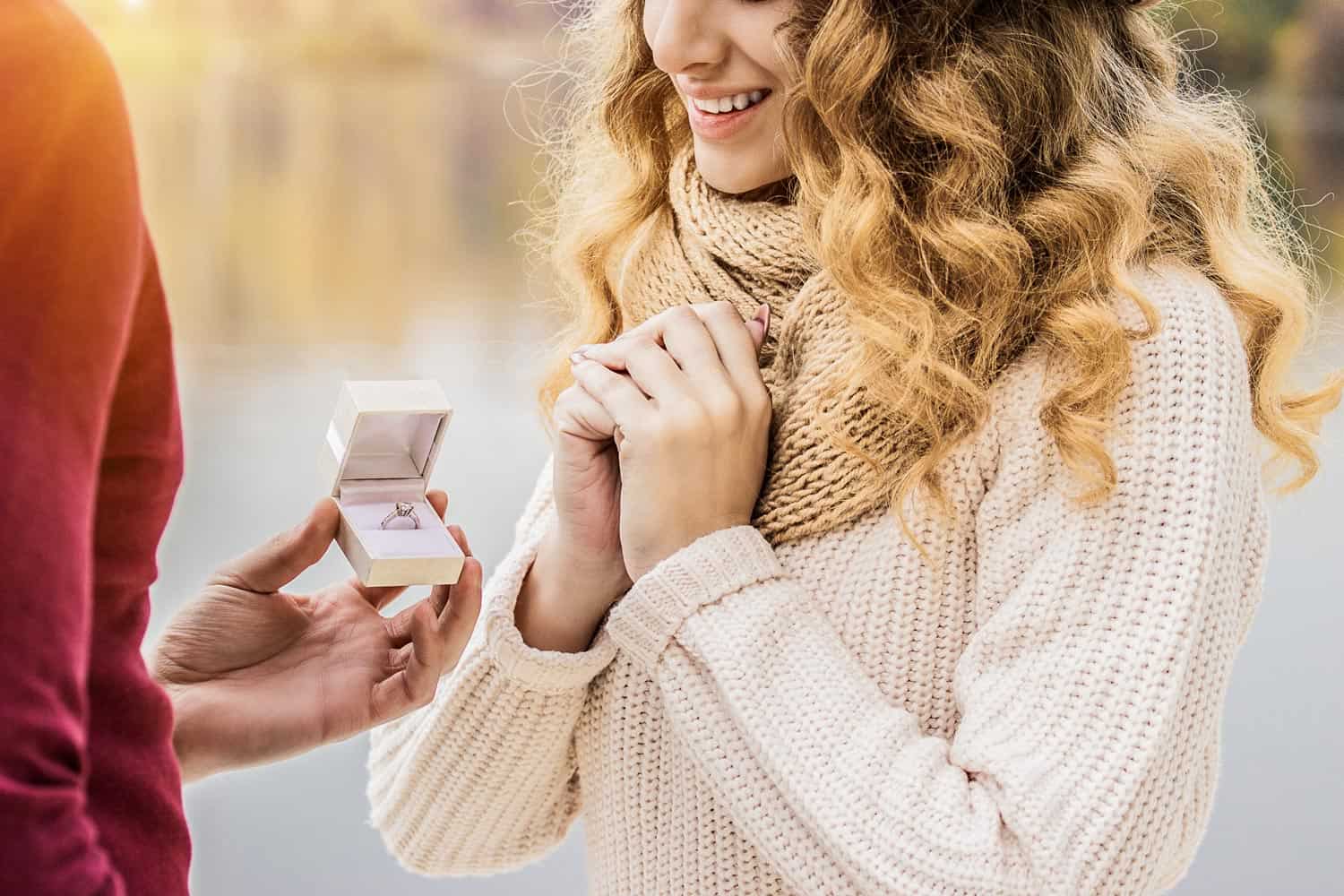 Ed Sheeran"Perfect"
"Perfect" has just the right amount of pop in a musical, for popping the special question. Somewhere between pop and R&B, it has some of the best proposal lines for her.
Lyrics: "I found a love, for me
Darling, just dive right in and follow my lead
Well, I found a girl, beautiful and sweet
Oh, I never knew you were the someone waiting for me."
Bruno Mars "Marry You"
A song with all the marry me reel lyrics, Hip-Hop/R&B number "Marry Me" by Bruno Mars, is what you use when you're in need of funny proposal lines for her. A playful love song, while it has its funny side, it still delivers the message appropriately.
Lyrics: "'Cause it's a beautiful night, we're looking for something dumb to do
Hey baby, I think I wanna marry you
Is it the look in your eyes or is it this dancing juice?
Who cares, baby, I think I wanna marry you, oh."
Christina Perri "A Thousand Years"
You don't even have to worry about how to propose to a boy indirectly. "A Thousand Years" by Christina Perri can help you pour your heart out in ways most songs cannot. This soundtrack for The Twilight Saga: Breaking Dawn says everything that you mean and more.
Lyrics: "I have died every day waiting for you
Darling, don't be afraid
I have loved you for a thousand years
I'll love you for a thousand more."
Adele "Make You Feel My Love"
Adele's "Make You Feel My Love" is another pop number that also slides smoothly into R&B. Whether you need romantic song for reels or a proposal, this romantic track can help you say the words.
Lyrics: "When the rain is blowing in your face
And the whole world is on your case
I could offer you a warm embrace
To make you feel my love."
Train "Marry Me"
One of the best love proposals in English, this pop number by Train just comes out and says it. "Marry Me" is the song that you use when you don't want to cut any corners or be mysterious. You just want to scream it to the world.
Lyrics: "Marry me
Today and every day
Marry me
If I ever get the nerve to say hello in this café
Say you will
Mm-hmm…"
Snow Patrol "Just Say Yes"
You can gently coax your lover into saying yes with this proposal day song. This pop number is for the one who is confident not only in his love, but in his lover's response to his question.
Lyrics: "Just say yes, just say there's nothing holding you back
It's not a test, nor a trick of the mind
Only love."
Ed Sheeran "Thinking Out Loud"
If you want the words for the proposal but also the words that say'I love you', then thisHip-Hop/Rap, R&B track from Ed Sheeran might be just what you need.
Lyrics: "So honey now
Take me into your loving arms
Kiss me under the light of a thousand stars
Place your head on my beating heart
I'm thinking out loud
Maybe we found love right where we are."
All-4-One "I Swear"
One of the best proposal songs in English thisR&B/Soul track from All-4-One not only helps you propose, but it makes a promise. This genius song can help you make a vow even while you propose.
Lyrics: "…For better or worse
'Til death do us part
I'll love you with every beat of my heart
I swear."
If you are ready to pop the question, be sure to enlist the assistance of some of the best proposal songs to play in the background and lead the way.
By Natalia Bayeva
She knows the newest wedding trends and gives useful tips and advice. Her articles in Wedding Forward definitely will help you to find the perfect wedding song, toast, or venue for your wedding day just in a few minutes! Free time Natalia prefers to spend with her family and friends.