If you're planning an evening wedding ceremony and reception, there are so many wonderful ways to make it more impressive and breathtaking. Check out these 5 beautiful night ceremony ideas that may inspire you as you plan your own wedding.
"Floating" Candles
These beautiful globes allow you to have "floating candles" all around your reception venue. The candles inside are flameless electric candles so there's no chance of a tragic mishap, and the effect is absolutely stunning.
Light Strings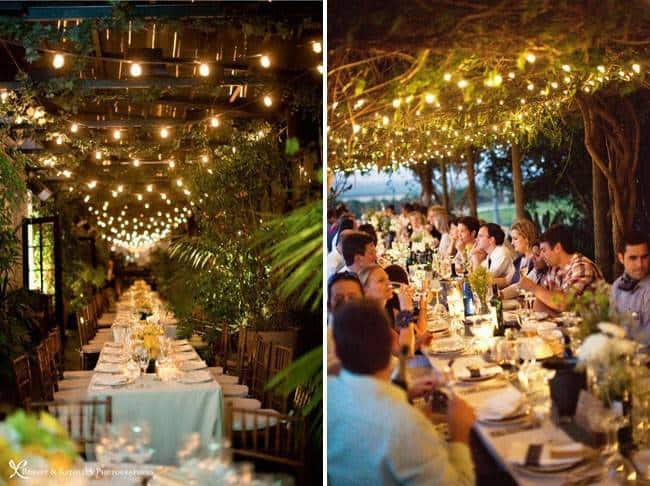 Use light strings and have them on while your ceremony is taking place. Even if your reception starts before dark, they will provide a lovely glow as the sun starts to set! They're perfect indoors or outdoors.
Hanging Lanterns
Hanging lanterns that light your way down the aisle are breathtaking and make fantastic pictures. It's also incredibly easy to do. Flameless votive lights in hanging lanterns will create exactly the look you're going for!
Lighted Gazebo
If you want to call attention to the altar where you will say "I do," then a lighted gazebo is absolutely perfect. Focusing the lighting on the gazebo will draw attention toward you and your groom, and isn't difficult to do.
Light Canopy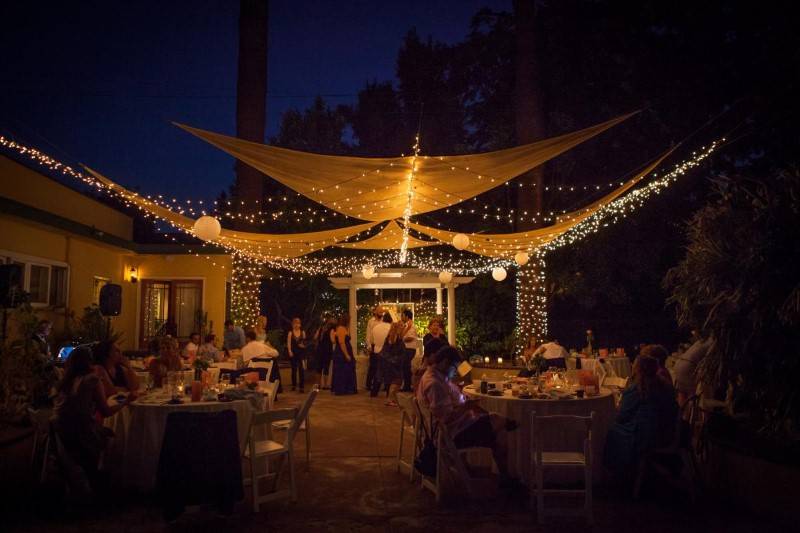 Create a light canopy above your dance floor or tables for a magical effect at your ceremony or reception. You can use leftover Christmas lights or purchase the smaller "fairy lights" that are so popular right now.
These ideas are just a few of the possibilities when it comes to a nighttime reception or ceremony. Use your creativity and imagination to make your night wedding absolutely breathtaking.