Pearl wedding earrings, with their timeless elegance and versatility, have long been a cherished accessory for brides on their special day. These lustrous gems have the remarkable ability to enhance various bridal styles, from classic to contemporary, vintage to modern. As you prepare to walk down the aisle, let's delve into the art of matching pearl earrings with your unique bridal style, ensuring you radiate beauty and confidence on your wedding day.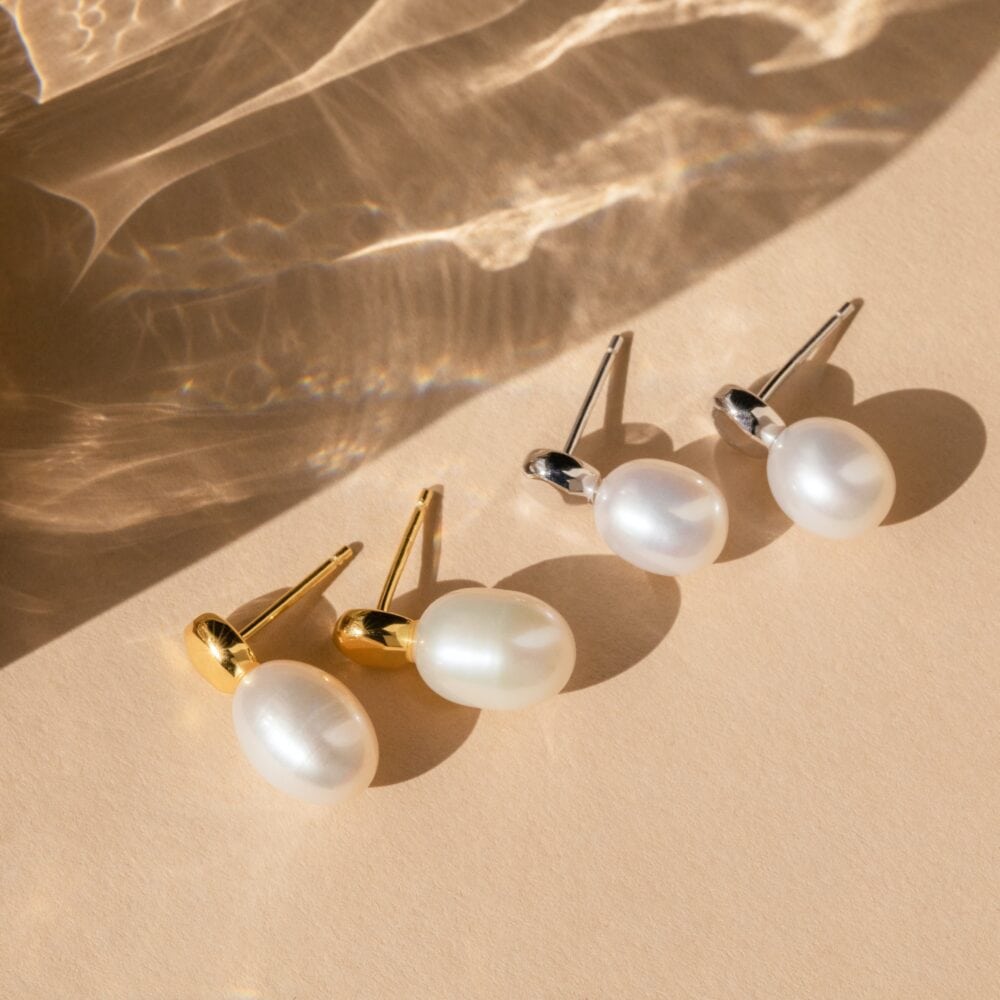 Understanding the Versatility of Pearl Earrings
Pearls, known for their soft glow and natural beauty, effortlessly adapt to a range of bridal aesthetics. Whether you're envisioning a fairy-tale wedding in a grand ballroom or an intimate garden ceremony, pearl earrings can be your perfect companions.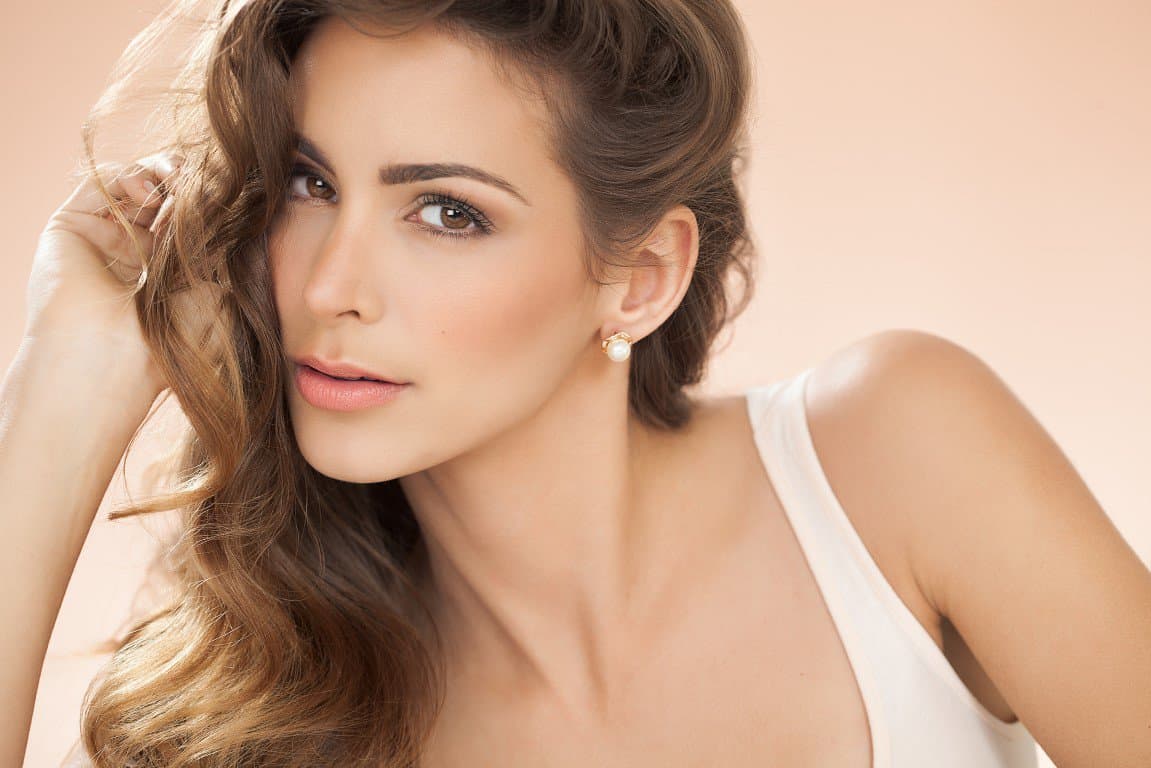 1. Classic and Timeless Elegance
For brides embracing a classic and timeless vibe, freshwater pearl studs are an ideal choice. Their simple yet sophisticated appearance complements traditional dresses and hairstyles. Imagine the elegance of a refined chignon accentuated by delicate pearl studs that draw attention to your facial features, without overpowering your overall look.
2. Vintage Glamour
If you're channeling a vintage-inspired wedding, consider opting for pearl drop earrings. These earrings combine the sophistication of pearls with a touch of antique charm. Imagine wearing a gown reminiscent of a bygone era, and adorning your ears with delicate pearl drops that sway gently with every step, evoking a sense of grace and nostalgia.
3. Bohemian Chic
For a bohemian chic wedding, embrace the organic allure of baroque pearls. These uniquely shaped pearls, with their irregular forms, perfectly align with the free-spirited and nature-inspired elements of boho weddings. Picture yourself in a flowing, ethereal gown, paired with baroque pearl earrings that mirror the beauty of untamed landscapes.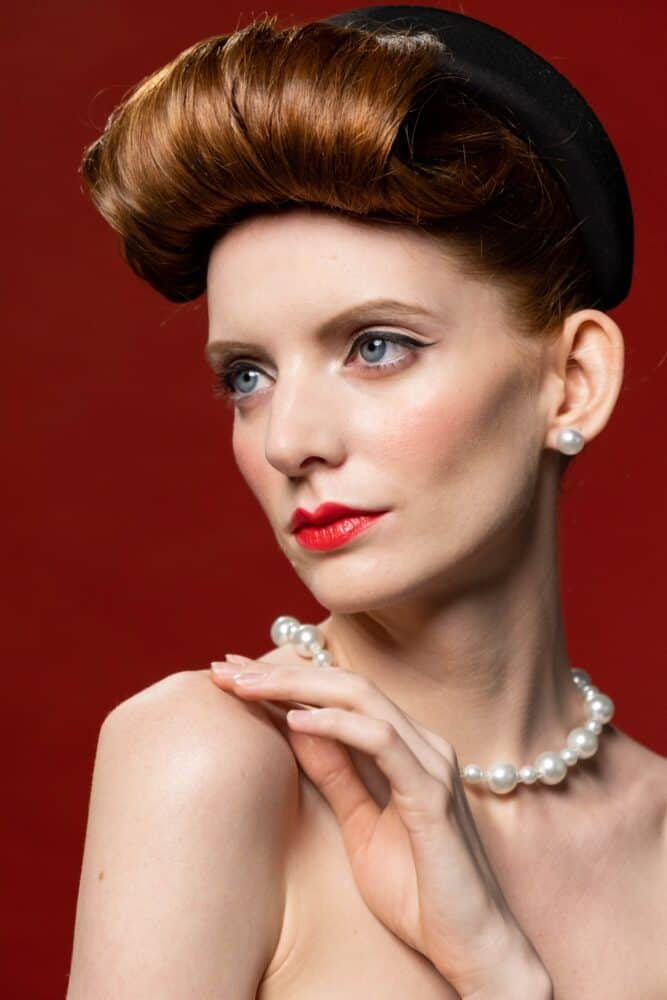 4. Modern Simplicity
Modern brides seeking sleek and minimalist elegance can gravitate towards pearl threader earrings. These contemporary designs delicately thread through the earlobe, creating an effortlessly chic look. Envision a minimalist sheath dress accompanied by pearl threader earrings, adding just the right touch of sophistication without overwhelming the clean lines of your attire.
Consider Your Dress Neckline
As you explore pearl earring options, take into account your dress neckline. A harmonious balance between your earrings and neckline can enhance your overall bridal appearance.
1. Sweetheart Neckline
If your dress features a sweetheart neckline, opt for pearl drop earrings that elongate your neck and complement the romantic curvature of the neckline.
2. V-Neckline
For a V-neckline dress, choose pearl studs or smaller pearl hoops. These styles accentuate the neckline's shape without diverting attention from it.
3. Off-Shoulder or Strapless Neckline
Off-shoulder or strapless gowns offer an opportunity to showcase statement pearl earrings. Consider prominent pearl chandelier earrings to frame your face elegantly.
Let Your Hairstyle Guide You
Your chosen hairstyle plays a significant role in how your earrings are displayed. Different earrings can enhance various hairdos.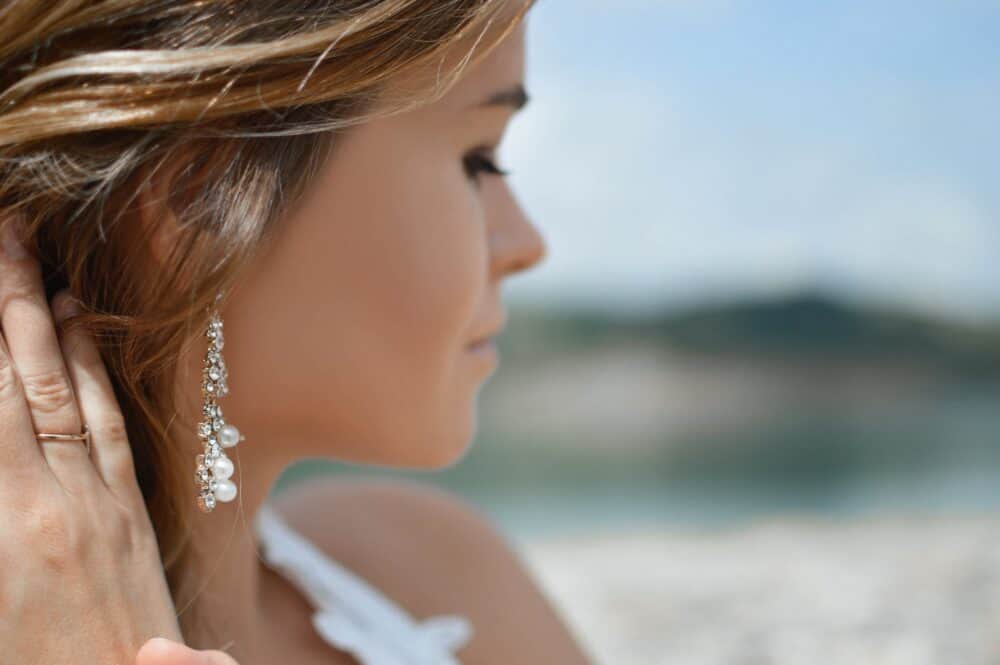 1. Updo Hairstyles
If you're opting for an updo, pearl studs or small drop earrings offer subtle elegance that complements the sophisticated look of an up-swept hairstyle.
2. Half-Up, Half-Down Hairstyles
For a half-up, half-down hairstyle, consider pearl hoops or dangling earrings. These options strike a perfect balance between classic and contemporary.
3. Loose, Flowing Hairstyles
Bohemian or loose hairstyles pair beautifully with statement pearl earrings. Choose designs that mirror the relaxed feel of your hair.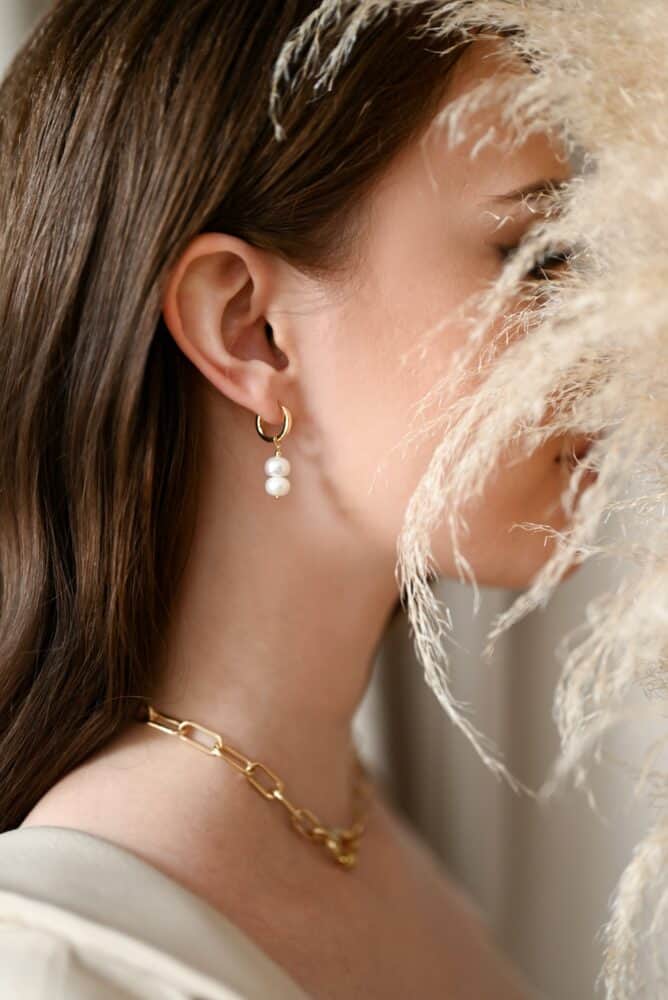 Finding Your Perfect Pearl Earrings
When searching for the perfect pair of pearl earrings, keep in mind a few essential tips:
Consider the size and shape of the pearls to match your facial features and gown details.
Pay attention to earring length, ensuring they enhance rather than overpower your look.
Choose earrings that resonate with your personality and style, reflecting your authentic self.
As you start your journey to find the ideal pearl earrings, remember that your choices should resonate with your individuality and accentuate your bridal style. Your wedding day is a canvas to express your unique beauty, and pearl earrings serve as exquisite brushstrokes that elevate your masterpiece.
So, whether you're adorning a classic ball gown or embracing the rustic charm of a garden ceremony, let your choice of pearl earrings be an extension of your personal narrative. With the right pearls gracing your ears, you'll not only shine on your wedding day but create lasting memories that reflect your unparalleled love story.
And hey, if you're looking for inspiration and want to explore some stunning pearl earring options, you might want to check out SweetV's collection of cubic zirconia pearl wedding bridal earrings. These pieces beautifully blend sophistication with modern aesthetics, making them a perfect choice for a variety of bridal styles.
Remember, your wedding day is an ode to your love story, and your pearl earrings will play a memorable part in this cherished chapter.