Did you know that a professional wedding planner goes well beyond the duties of making the bride's vision a reality in real-time? In fact, to pull things off with a subtle unique finesse, these professionals must possess the skills to integrate the latest technologies in the industry, including using neon signs in the wedding to enhance the experience for everyone who enters the venue.
So here are some ideas on how to create a perfect wedding scene full of beautiful memories that your bridal party and your guests will never forget. Many thanks to Neon87 for these wonderful ideas! If you haven't checked out their website then do yourself a favor and do that!
They're an international neon signage studio with offices both in the US and the UK that help brides and clients, all over the world, realize their neon dreams. Their vision is to create signs that people can't help but take selfies in front of.
To start, here are 5 ways you can use neon signs in a wedding.
1. Use Neon Signs to Distinguish the Couple's Wedding Venue from others on the Same Floor
When you see a sign placed anywhere in your surroundings, your first response is to read it. This is primarily because most signs provide some type of direction, and you use this information to get to where you want to go. Therefore, if you want to use your Neon signs in a practical but also a special way, you can always highlight one couple over others in the same wedding venue (i.e. hotel, convention area). You can use Neon's signs to identify the exact location of the couple's wedding by posting a caption like "The Perrys" in neon lights.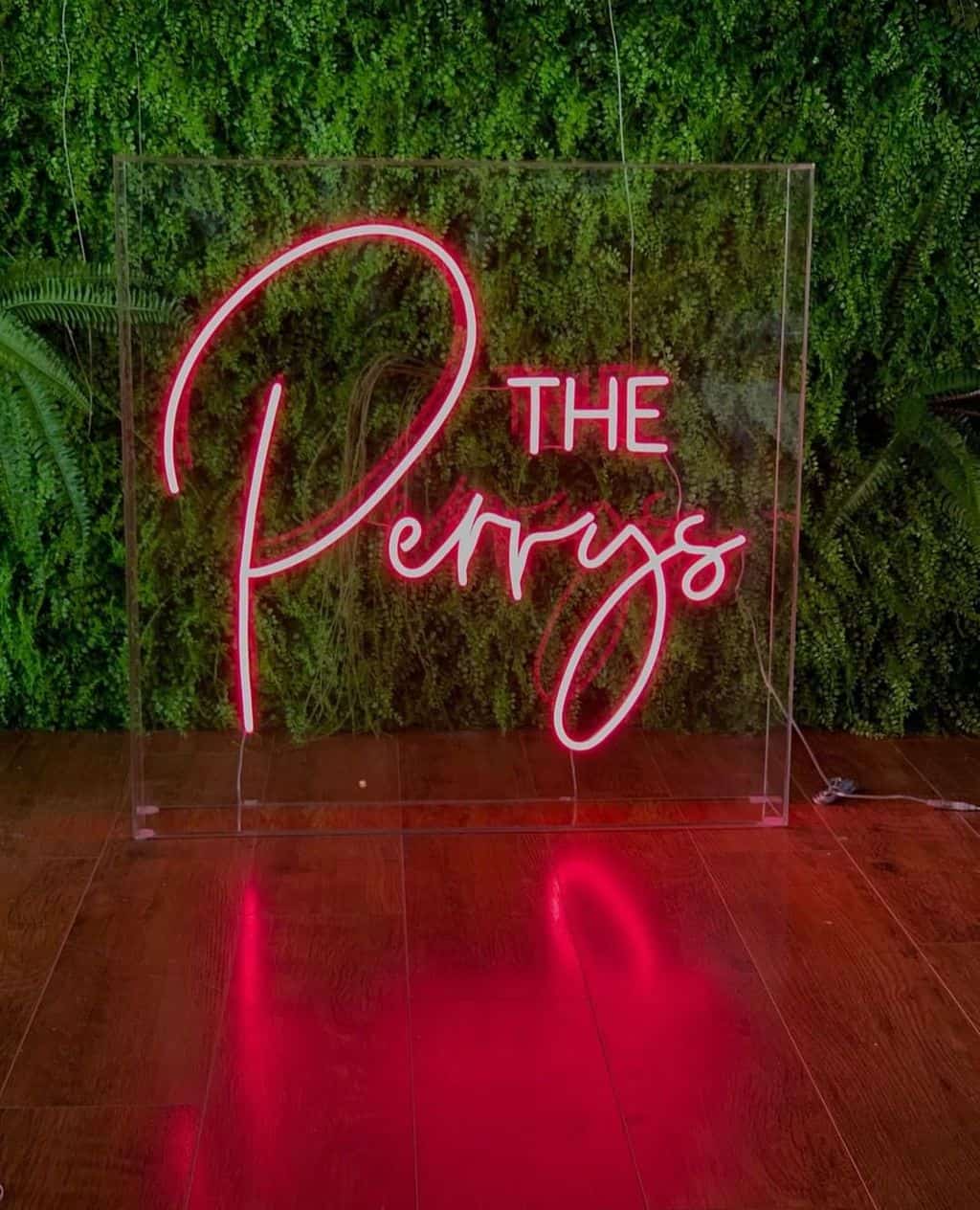 2. Create the Background for Wedding Pictures Using Neon Lights
Since every wedding is different, you can easily set the tone and theme with neon wedding lights. For instance, some wedding planners highly recommend setting the scene to take wedding pictures in advance. The bride and groom can choose special artwork like abstract paintings. Also, above the artwork display, the names of the couple can be lit up in their wedding colors.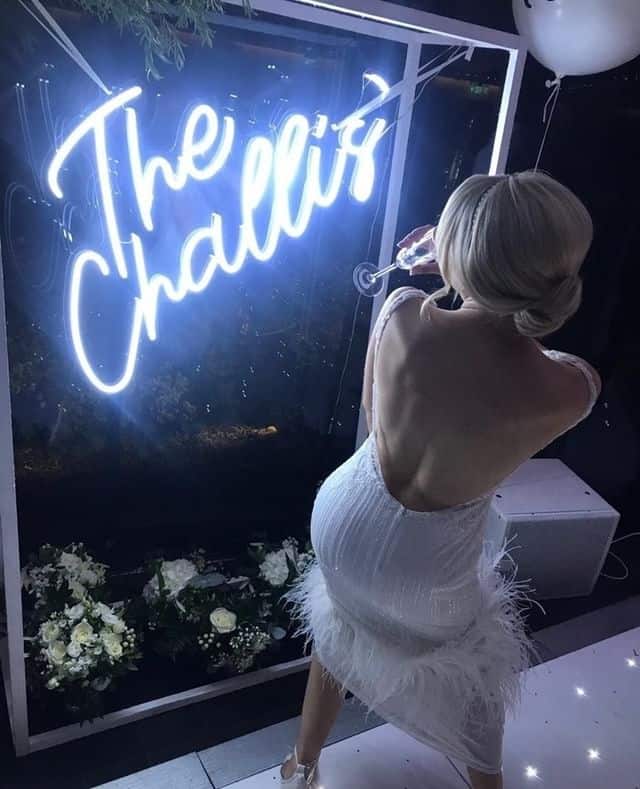 3. Stage a Romantic Scene for the Wedding Reception with Neon Lights
You can always spice up the after celebration of a wedding by setting the mood with neon lights. The lighting for the Neon lights can serve a variety of purposes. For instance, the neon lights can be used in the wedding reception to highlight the couple's name or show a Graphics of a 'love heart" or maybe a simple 'Mr. and Mrs. XX is in the House".
4. Highlight the Guest Book Station in Neon Lights
You can always pick and choose where and how you want to use neon lights to your benefit. For instance, if you want to encourage the couple's wedding guests to sign the guest book before leaving, neon lights can be hard to ignore. Or, these lights can also be very inviting at best.
5. Use the Neon lights as a Ice Breaker for the Bedroom
As mentioned above, neon lights can be used in a variety of different ways. In fact, the sky's the limit, specifically when you can solicit creative ideas from the bride, groom, and others in the wedding party. If you really want to get people talking, you can customize the neon board in any manner that suits this special intimate occasion. For instance, this is a great way to share the couple's sense of humor in neon lights, while also setting the expectations for a long memorable night.
For more ideas or if you want to Neon87 to make you a custom sign then you should reach out to them.