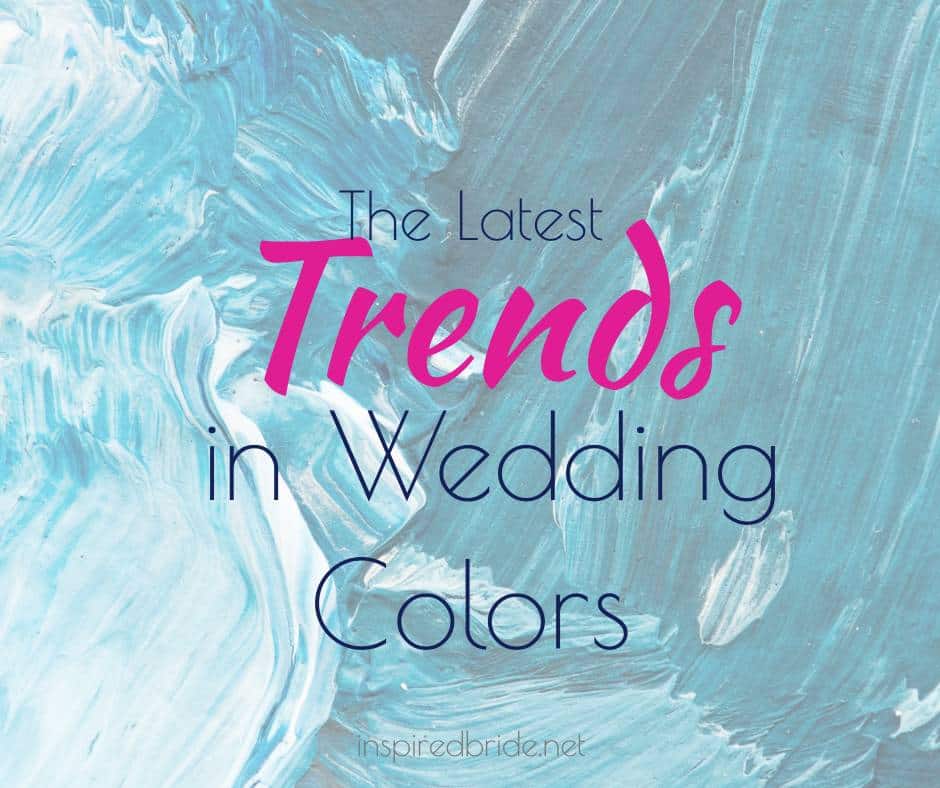 We've all seen photos of weddings from the past, where every color present — from the bridesmaid dresses to the bouquets — adhered to a strict color scheme. Think purple and silver, or orange and blue. The trend these days is to venture away from that perfectly coordinated look. Instead of tightly controlled color combos, we're seeing fluid color schemes that display a wide variety of hues while sticking to a general theme. Here are the details.
An Organic Palette
Because it's trendy to use plenty of natural elements in design schemes, a wide variety of colors organically pop up. Think about how many colors are present in a bouquet of succulents, or a bucket of wildflowers. This infinite array of colors can't be controlled and corralled into tight categories. Instead, a natural unfolding of color occurs as you include more and more plants into your decor.
Metallic Hues
Because we're seeing more natural elements in wedding decor, metallic highlights can provide a unifying theme. If you have a wide variety of rich-jewel tones present, for example, you can unify this look with gold accents. Another option might be to pair an array of pastels with silver accents.
Keep it Fluid
When you have a fluid color scheme, it means that you're not double checking each and every fabric swatch or icing sample against your pre-determined palette. Instead, you take a go-with-the-flow approach, and aim for having the colors in your celebration adhere to a general mood, rather than a strict limited palette. You may want all of your bridesmaid dressed to be blue and grey, for example, but rather than opting for only one color of each, you'll allow for several tones that form a bouquet of colors in the final big picture.
Gone are the days of perfectly coordinated color schemes! The new, fluid approach is a little bit harder to manage, but it's well worth it. Instead of carrying around your color palette in your purse during the wedding planning months, you'll have to keep your theme/mood in mind. Carry around a visual reminders of that theme, so that you can ensure that the details will create a unified big-picture. If you are bringing nature into your ceremony or reception, your color palette will naturally expand. Use gold, silver, bronze or copper to bring together the wide variety of colors. What do you think of the new trends in color schemes? Leave a comment below.