It's gift-giving season and receiving the perfect ring might just be at the top of your list. But, no matter if you're the one searching or just sending 'helpful hints', it's not always easy to have time to gather enough essential information. So, today we give you 7 Ways To Make Sure You Get The Perfect Ring.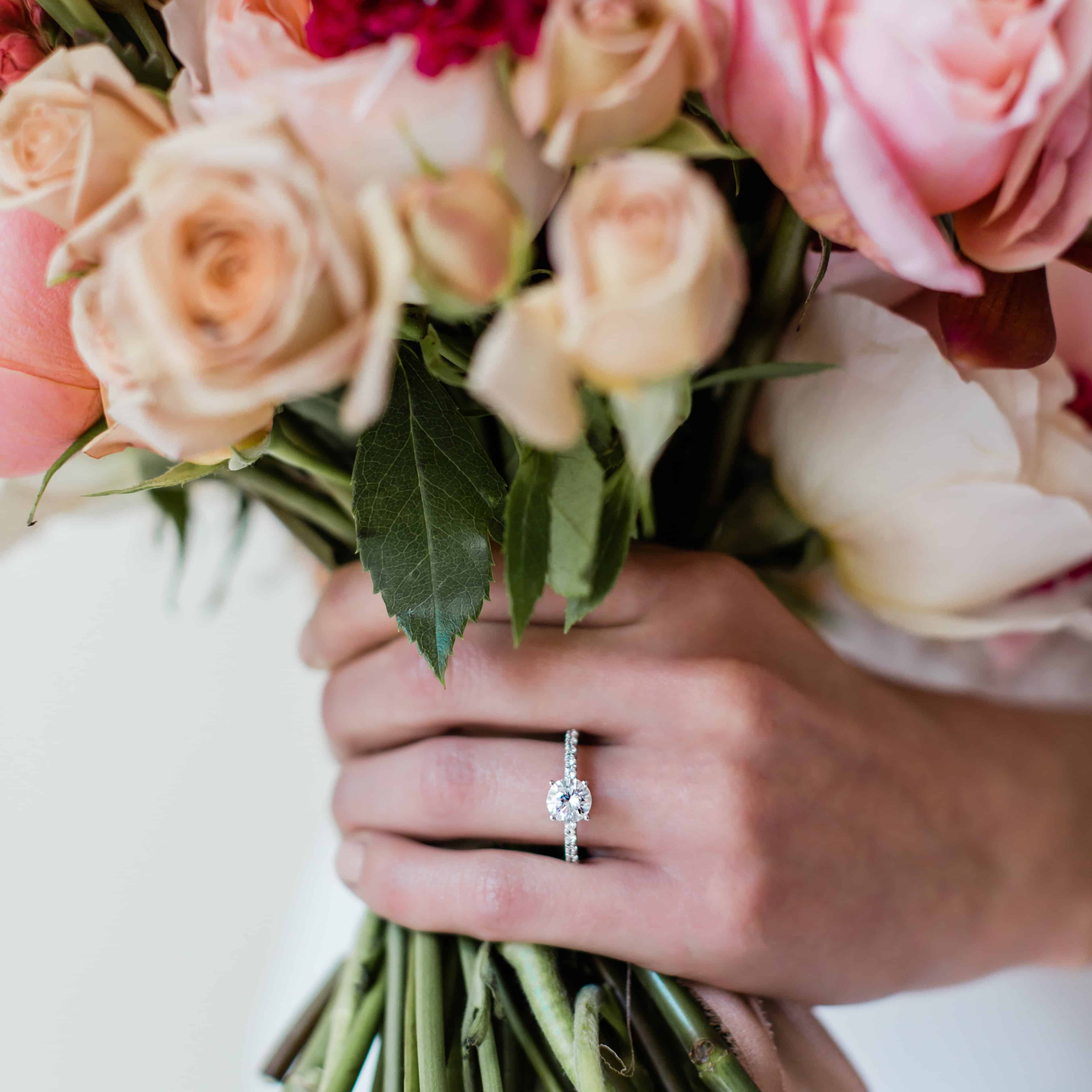 Studies show that most people invest a lot of time choosing their perfect ring and often they might not even get 100% of the features that they wanted. The reasons were commonly related to: time pressure, limited knowledge, indecisive preference and, of course, budget constraint. The biggest reason reported, however, is that they didn't have enough guidance to explore and shop; they simply went with what was convenient. We hear you- coz' we are you- that's why we've gathered 7 ways to make sure you get the perfect ring. We hope this list will help guide you and make sure you get the ring of your dreams!
7 Ways To Make Sure You Get The Perfect Ring
Do some research and explore
This may sound tedious but bear with me, a bit of research may come in handy when identifying your preference. We often find ourselves indecisive when shopping simply because we find something better in the next store we pass by – which means lesser satisfaction. Choosing your perfect ring means you've exhausted every possible option there is to see and you have clearly classified every detail. This will allow you to narrow down on possible options and avoid a lot of stress. With this is in the bag, your quest for the perfect ring is half done!
There are tons of resources out there, but the absolute best place to do research is with an experience jeweler…but more on this in just a bit.
Make a Pinterest board
Hands down, this is ultimately the life hack of this generation! Having a Pinterest board will help you choose from the most popular to the most unique choices. This will help you narrow down your preference and prevent you from being distracted along the way. After pinning a couple of possible choices, you can easily identify what style and stone cut (if you opt for diamonds) would suit you best. A Pinterest board will also help you organize your picks and easily hone into your perfect one. Not to mention, the pin you choose could send your directly to an online jeweler who offers your dream ring! Try this one out and you'll surely be one step closer to your desired results.
Have the best Quality
Your perfect ring must be of the best quality. Of course, everyone would agree! Who would want their perfect ring to break easily or lose value as soon as you buy them right? So, here's a pro tip! The best jewelry always comes from bona fide jewelers and jewelry shops only! Believe me, you wouldn't risk it for the biscuit! When it comes to having the best possible choices for your jewelry, only legitimate jewelry shops (who have been in the jewelry business for a long time) offer the best quality products. This means that they have the credibility and reliability to sell only the best jewelry which means a lot in the jewelry industry. With that in mind, you can visit your local jeweler or jewelry shop and start your ring hunt from there or you could simply visit online jewelers such as Clean Origin. The folks behind this company have been in the jewelry industry for over 3 generations…talk about experience. They offer a lifetime manufacturer's warranty with a 100-day money back guarantee for all purchased products, plus 24/7 customer service to ensure your around-the-clock satisfaction. Remember, just like your love and commitment, you would want your perfect ring to last for a lifetime- so having the best possible quality on your jewelry simply guarantees that eternity.
Make sure it's lab-grown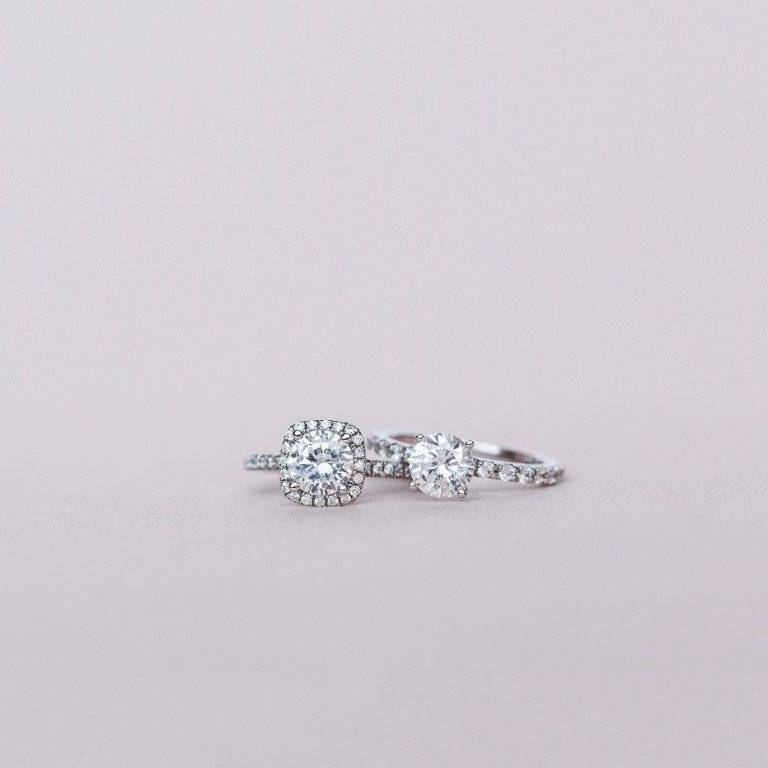 When it comes to the perfect engagement ring, we almost always find it synonymous to diamond rings. Don't get me wrong, other rings are still fancy and remarkable, but there's something so special about diamonds that make them the best candidate for the centerpiece of an engagement ring. With that in mind, make sure that the diamonds in your ring are lab-grown or "lab-created diamonds". These diamonds are created inside a lab using cutting-edge technology that replicates the natural diamond growing process. They are chemically, physically, and optically the same as those mined beneath the Earth's surface but is more ethical, environmentally friendly and less expensive. The only thing that makes these man-made diamonds different from mined diamonds are their origin. Modern jewelers such as Clean Origin offer only lab-grown diamonds in all their products with tons of options to choose from.
Less expensive but not cheap!
Choosing the perfect ring doesn't have to be the most expensive one. You can go for something around your budget without cheaping out. Different ring styles and designs have their own unique charm. Lab-grown diamonds, such as the ones available at Clean Origin, are now becoming more popular for engagement rings and wedding rings due to them being 20-30% less expensive than mined diamonds. Since the growing process cuts down the long supply chain, lab-created diamonds can be priced more reasonably, which means you can get a diamond 20-30% larger for the same price! Need to put that into perspective? Your 2ct diamond ring just became a 2.5ct ring. Amazing right?!
The size and style she dreamt of in the price you love
Size doesn't matter! Well… in diamond rings- it does! Two of the most important details when it comes to choosing the perfect diamond engagement ring are size and style. But the true icing on the cake when choosing the perfect ring is that it falls into the price that you love. Clean Origin offers a ton of ring styles and sizes that you can choose from. You can even customize your very own ring and choose from different diamond cuts and sizes or explore from classic designs that you'll love. With the price dif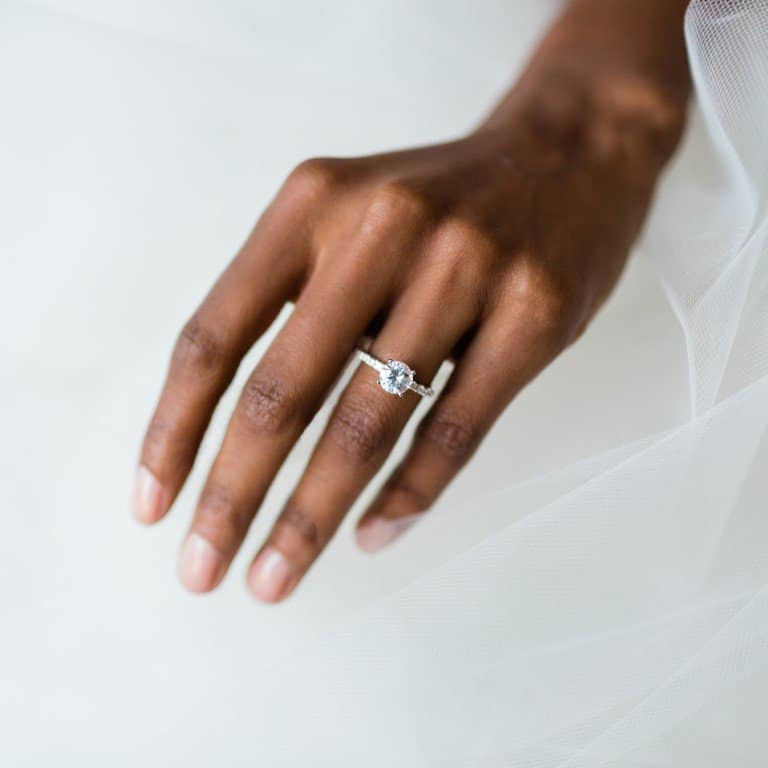 ference mentioned above, you'll be sure to find the diamond ring you always dreamed of, at a price you never dreamt possible!
Talk to your family and friends
Choosing your perfect ring doesn't have to be a lonely road. Consult your family and friends for advice (especially those who are already married) who already went through the same dilemma. Even simple information from them might inspire you to make a choice that you hadn't originally thought of. But, always remember that what makes your ring perfect is not only about the physical details- but the love and memories that you keep along with it.
Let us know in the comment section below if this article helped you in your journey in getting your perfect ring. Your story will surely inspire those who are blissfully overwhelmed by their own experiences.