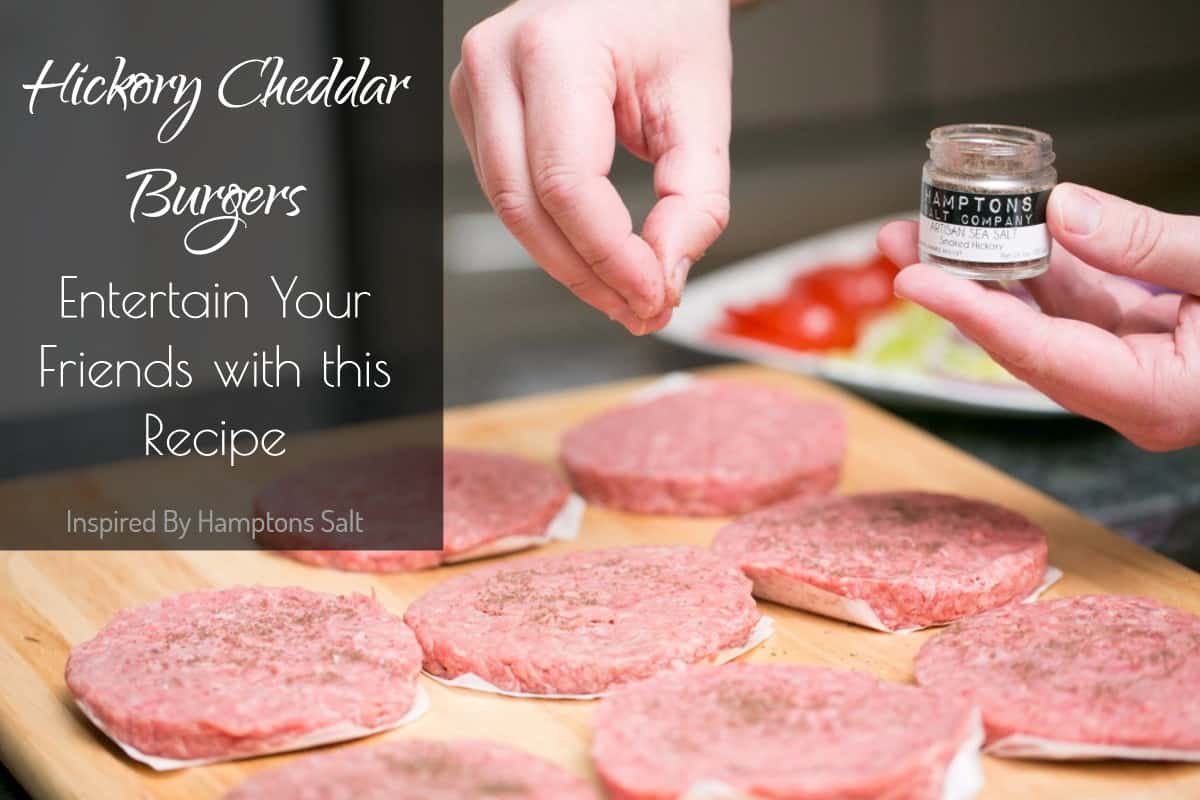 Our friends Hamptons Salt sent us this awesome box of natural salts so we asked our trusted partners and friends Melanie and Brian to have some fun with it!
Melanie is an incredible photographer as you can see and Brian is a very talented chef so they were a perfect match for this!
Brian's recipe is perfect for entertaining your friends (or bridal party) for a low-key, relaxed evening. The burgers are quick and easy to make, but the addition of the Hamptons Salt Company salts gives these classic dishes a twist your friends will remember!
In addition to the hickory cheddar burgers he also paired it with rosemary roasted potatoes on the side. So we hope you enjoy this:
Rosemary Roasted Potatoes
I started by washing and halving 24oz of small white skinned potatoes. I tossed them in 1/8th a cup of olive oil with half of a red onion cut into large pieces and four cloves of garlic, minced. I spread the mixture evenly over a large baking sheet and then seasoned them generously with Hamptons Salt Company Rosemary sea salt. I then baked it on 400 degrees for one hour, stirring them twice to ensure even cooking.
While the potatoes were baking, I generously seasoned some room temperature beef patties with Hamptons Salt Company Smoked Hickory sea salt. I placed them seasoned-side-down on the grill over medium heat. I seasoned the top and closed the grill cover. I cooked the burgers for about ten minutes, flipping once halfway through. I placed cheddar cheese on top of the burgers for the final minute of grilling. I topped it off with lettuce, tomato, red onion, and Dijon mustard.
I plated the burger and the potatoes with a dill pickle and sprinkled the whole plate with Hamptons Salt Company Finishing Salt.
These salts really made the dishes. The hickory salt really brought out the flavor of the patties and infused them with a smokey taste. The rosemary salt paired well with the onions and garlic, roasting the essences of each into the golden brown potatoes. I would highly recommend these salts to anyone looking to add something different to their meals.
About Author / TWBN Partner
Melanie and Brian are a husband/wife team from Moments by Melanie.