When it comes to your wedding day, every detail matters, including what lies beneath your gown. Bridal lingerie plays a pivotal role in not only enhancing your comfort but also elevating your confidence as you walk down the aisle. To ensure you have the perfect foundation for your bridal look, consider these essential tips for choosing and wearing bridal lingerie.
First and foremost, prioritize comfort. Select bridal lingerie that feels as good as it looks, ensuring you can move with ease and enjoy every moment of your special day. Finding the right balance between style and comfort is key. Additionally, remember that your bridal lingerie should harmonize seamlessly with your wedding dress. Think about the dress's color, cut, and neckline, and choose lingerie that complements rather than competes with its features.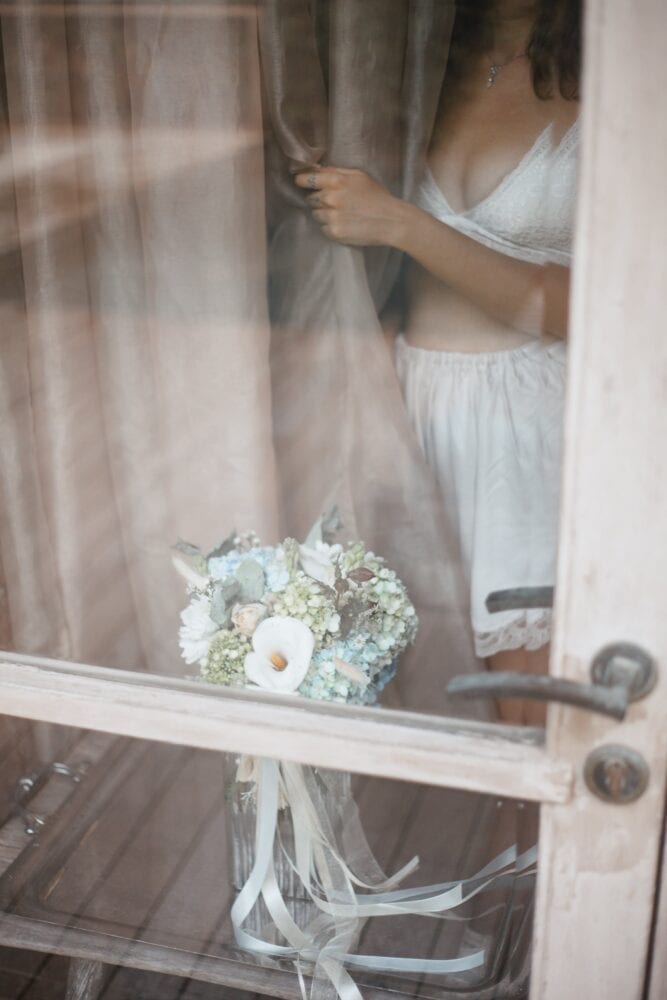 Accurate sizing cannot be stressed enough. Ill-fitting lingerie can disrupt the elegance of your outfit and your comfort throughout the day. Seek professional fitting to guarantee a flawless fit that accentuates your curves and provides ample support. Also, think beyond the ceremony. Opt for versatile lingerie that transitions smoothly from ceremony to reception.
As an extra touch, consider the allure of glamorous robes. A luxurious robe can add an element of sophistication to your bridal lingerie ensemble while maintaining an air of anticipation. This elegant addition not only complements your lingerie but also serves as a stylish accessory for pre-wedding preparations and photographs.
Remember, your wedding day is a celebration of you, and the right bridal lingerie can enhance your radiance and confidence, ensuring you feel your best from the moment you start getting ready to the last dance of the night.
When it comes to wearing bridal lingerie and robes here is what you need to remember
Comfort is Key: Choose lingerie that not only looks stunning but also feels comfortable. You'll be wearing it throughout the day, so prioritize fabrics and styles that won't cause discomfort or irritation.
Match with Dress: Ensure your bridal lingerie complements your wedding dress. Consider factors like color, silhouette, and neckline to prevent any visible lines or clashes with your gown.
Size Matters: Get professionally fitted for your bridal lingerie to ensure a perfect fit. Ill-fitting lingerie can create unflattering bulges and impact your overall look.
Versatility: Opt for lingerie that works with both the ceremony and the reception. If your dress requires specific undergarments, make sure they can transition seamlessly from ceremony to celebration.
Confidence Boost: Choose lingerie that makes you feel confident and beautiful. Your wedding day is all about you, so wear what makes you feel empowered and comfortable in your own skin.
Glamorous Robes: Consider incorporating elegant robes into your bridal lingerie ensemble. A silky or lace robe can add a touch of luxury while providing coverage and a sense of anticipation. Choose a robe that complements your lingerie and enhances the overall aesthetic of your wedding day look. It can also serve as a stylish and practical garment for getting ready with your bridal party, making for beautiful pre-wedding photos.
Here some ideas and examples you can go with:
Glamorous in Black
Black is sophisticated and is the perfect color for lazy honeymoon days. Black lace cage sets are a trend to look out for, with geometric straps strategically placed to reveal your skin. Find a set with an underwire bra and matching thong panty.
An adjustable, cut-out garter belt paired with black fishnet stockings will complete your black lace lingerie set. There are different designs available, each with its own unique strap placement.
This would pair perfectly with this black satin robe from AW Bridal.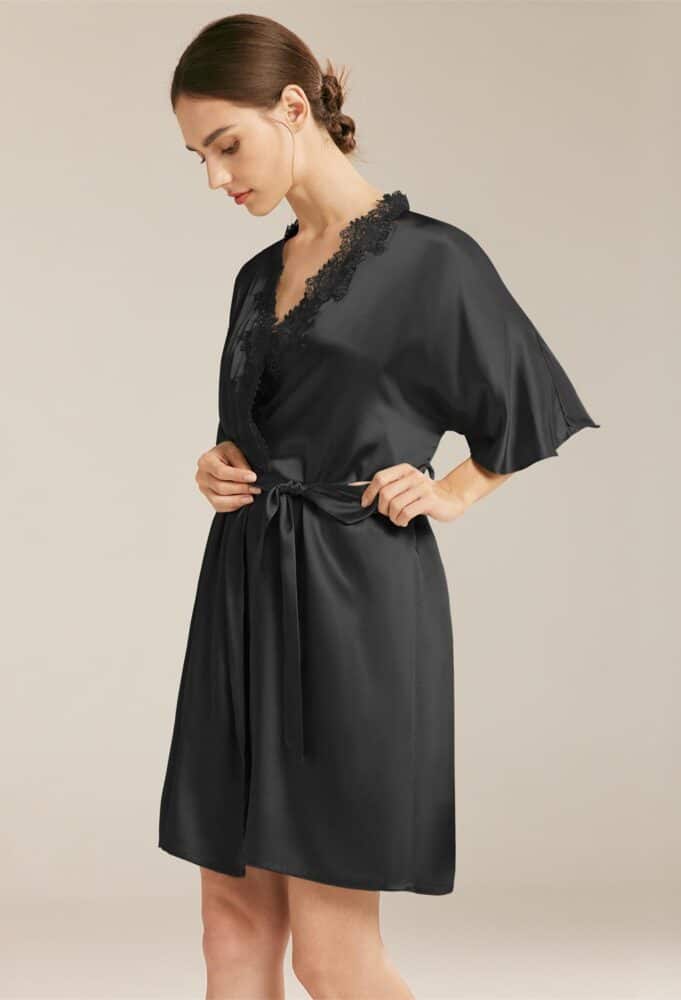 If you are a bride-to-be who is getting married, you may already be busy ticking items off your to-do list. In the lead-up to the big day, you will be pampered from head to toe while you organize every last detail.
Lingerie will be one item on your wedding checklist that you can enjoy shopping for. When it comes to bridal lingerie, you can never go wrong with traditional white. But, what if you want to mix it up and show off your personality?
This year there is something for everyone, from sophisticated black to pretty florals. To get you started we have compiled a list of the hottest bridal lingerie trends:
Classic in White
White lingerie is a classic choice and it makes sense to wear it under a white wedding gown. Sweet one-pieces are on-trend, and we can't go past a flattering teddy. Take a look at the range of sexy lingerie, because the site's white bridal teddy is a perfect choice for any bride-to-be.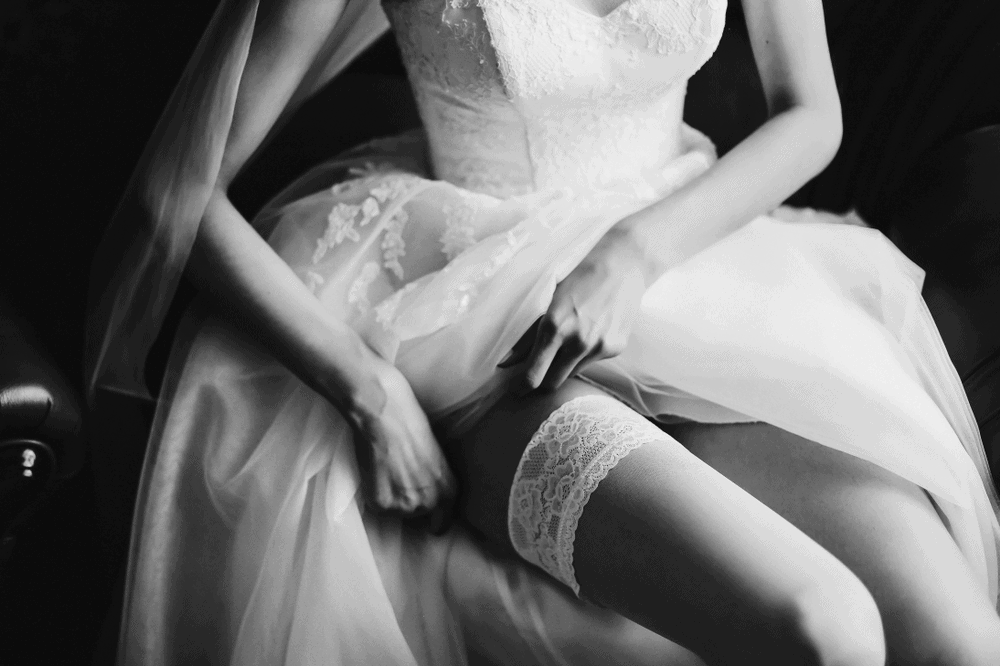 A design with a lace-up bodice that's made from mesh and lace will make you look and feel good. When you choose a thong cut and add garters and stockings, it will be elegant and cheeky!
Voluptuous in Red
Red is the color of romance, and it will be a fiery addition to your bridal lingerie collection. What style should you go for? This year, rich red satin babydolls with black lace embellishments are at the top of our list.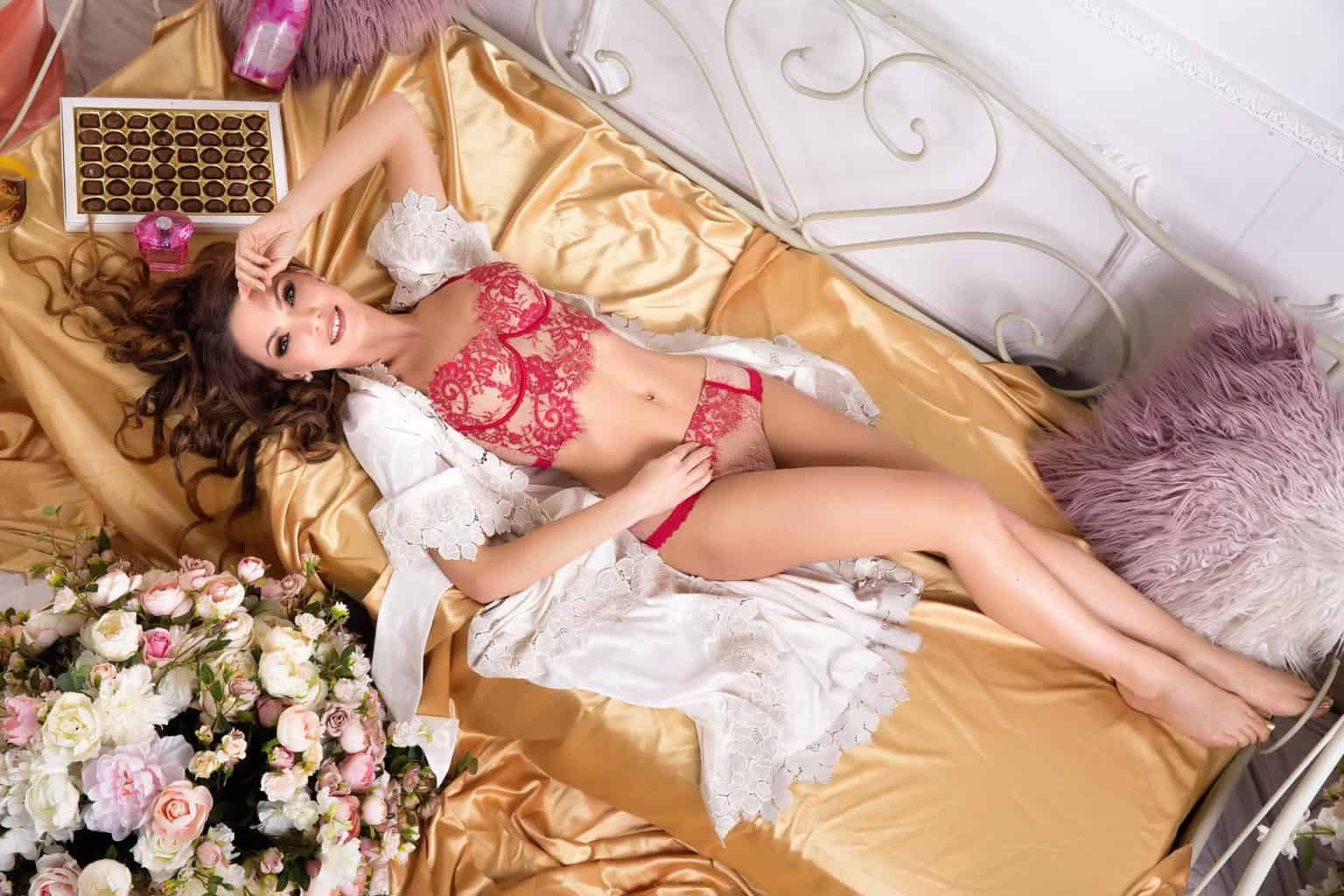 Red will make you feel voluptuous and sultry. Babydolls are flattering and your new husband will find you impossible to resist. Look for a V-cut front design with a black satin belt for an added touch of class.
Sweet in Floral
On the morning of your wedding, you will probably get ready with your besties. Wake up in a sleep dress or lounge set, and leave it on for your pre-wedding hair, makeup, and photos. Floral prints will be in this year, giving you an option that is sweet and pretty. Look for soft pastel shades and muted tones of grey, and complement your sleep dress with a cute satin robe.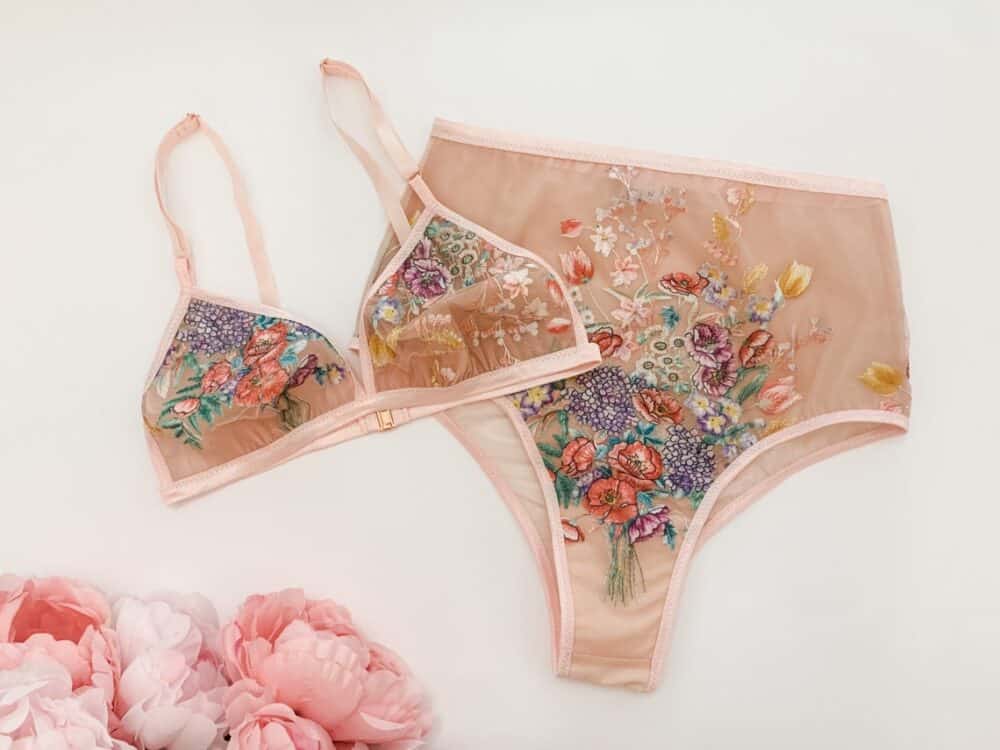 If you want to spoil your bridesmaids, considering buying them matching floral robes. Find a style that they can wear long after the day is over, showing them just how much they mean to you.
Bridal Lingerie Trends
Planning a wedding this year? Put bridal lingerie on your checklist. This year, the must-have trends include classic white, glamorous black, voluptuous red, and sweet floral.
When shopping for wedding lingerie, you don't have to stick to just one trend. White will work well for your special day, and black is perfect for your wedding night. You can mix it up with red for your honeymoon, and wear floral for the pre-wedding morning spent with your bridesmaids.