In the middle of San Luis Obispo County lies the Alvarez Ranch, a hidden gem with great atmosphere and scenery. And it proved more of its beauty when Natisha and Mike took this place for their engagement snaps. Of green pastures, boots on jeans, and cowboy hats, this country-loving couple knows what's up. My favorite part as I went over their photos, is when they cozily shared the grey blanket against the cold breeze — it was just so candid. C'mon folks, let's look at their photos and see how they owned this day. Congratulations, Nat and Mike!
Click image to enlarge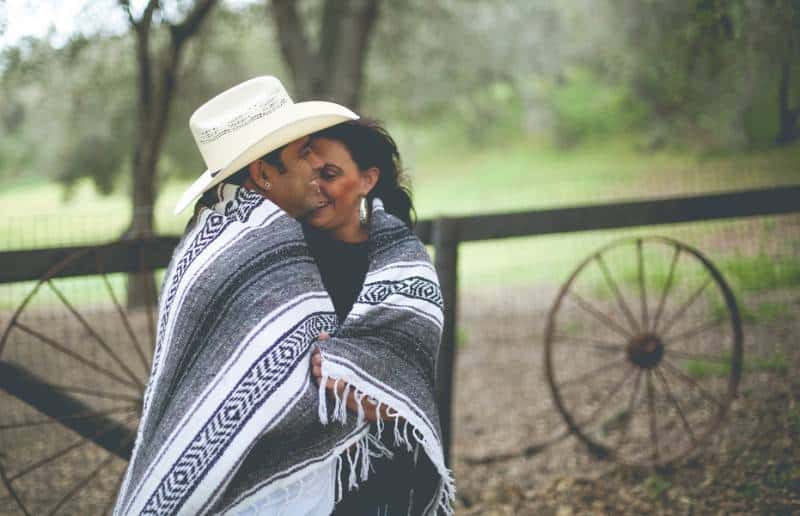 Like. Click to Vote
>
The Engagement Shoot
As with any engagement session, I want to authentically and sincerely portray the couple's relationship. For Natisha & Mike, they were super laid-back and have a peaceful, at-ease quality to their relationship (they have been together for 8 years), and I wanted to capture some of that for them.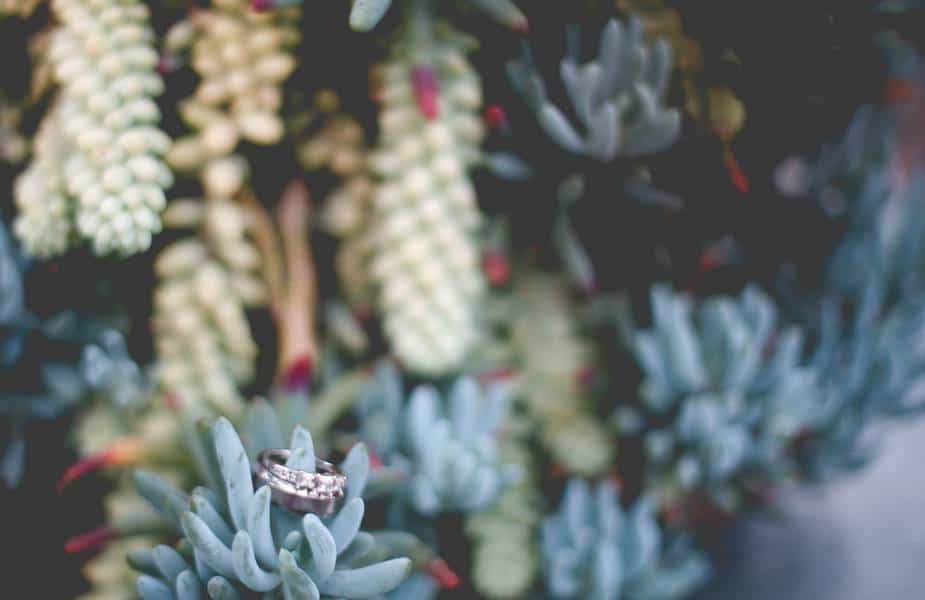 The Location
The location is actually their wedding venue! Alvarez Ranch is a hidden gem of a venue in San Luis Obispo County. The owners don't have a website or advertise at all– it's all done by word of mouth! But it's seriously one of the most eclectic venues I've had the pleasure of visiting; every nook and cranny is filled with rustic and funky details. They have large, green pastures, a ceremony garden, an outdoor bar & dance floor, a "man cave" for the groom and his men, a "bridal salon" for the ladies, a big barn plastered with vintage license plates and even a super awesome tree house. It has a lot to offer!
The Outfits
Natisha & Mike kept it simple; boots, jeans & T-shirts. Natisha started off the session in a very sweet coral dress, but quickly changed into her jeans after a few frames.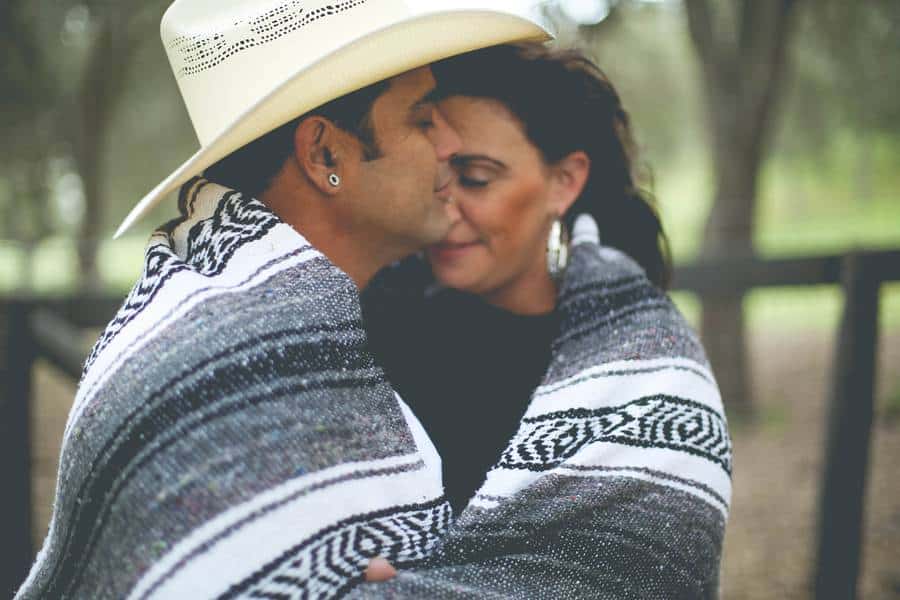 A Hint For the Wedding Day
The photos really show Alvarez Ranch and what it has to offer. I can't wait to be back there in August for Natisha & Mike's wedding day!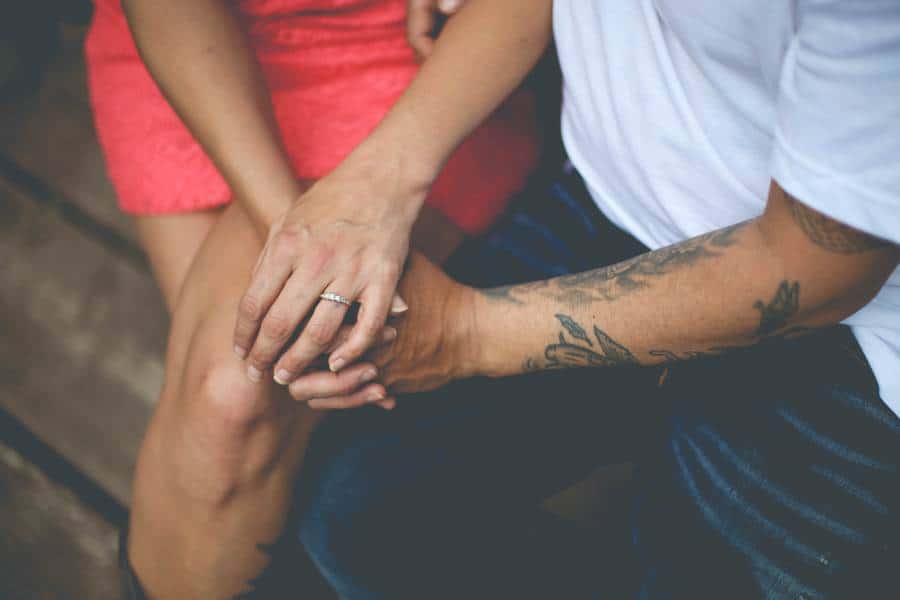 Just Relax
Luckily Natisha & Mike are pretty relaxed and easy going, but I kept the photos very candid and less posed. Like I mentioned above, I really wanted to give them authentic images that showcased their unique relationship. Before the session started, I told them that all I need was an hour and a half of them being completely headover-heels-can't-get-enough-of-eachother, and I'll do the rest. And they did! They kept the energy flowing through the entire session, and we even ended with a quick dance session in the green pasture.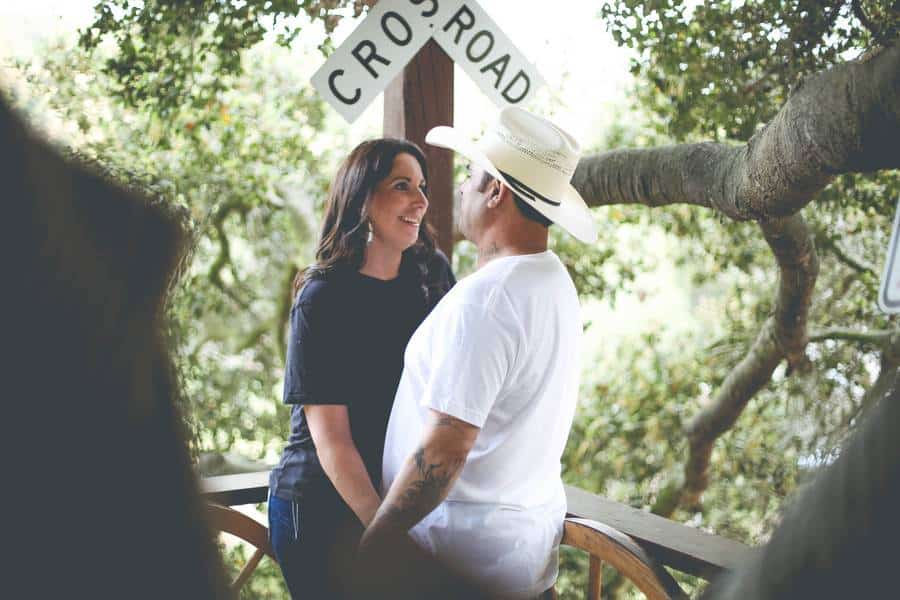 VENDORS
Photographer:  Hannah Kate Photography
Reception Venue: Alvarez Ranch