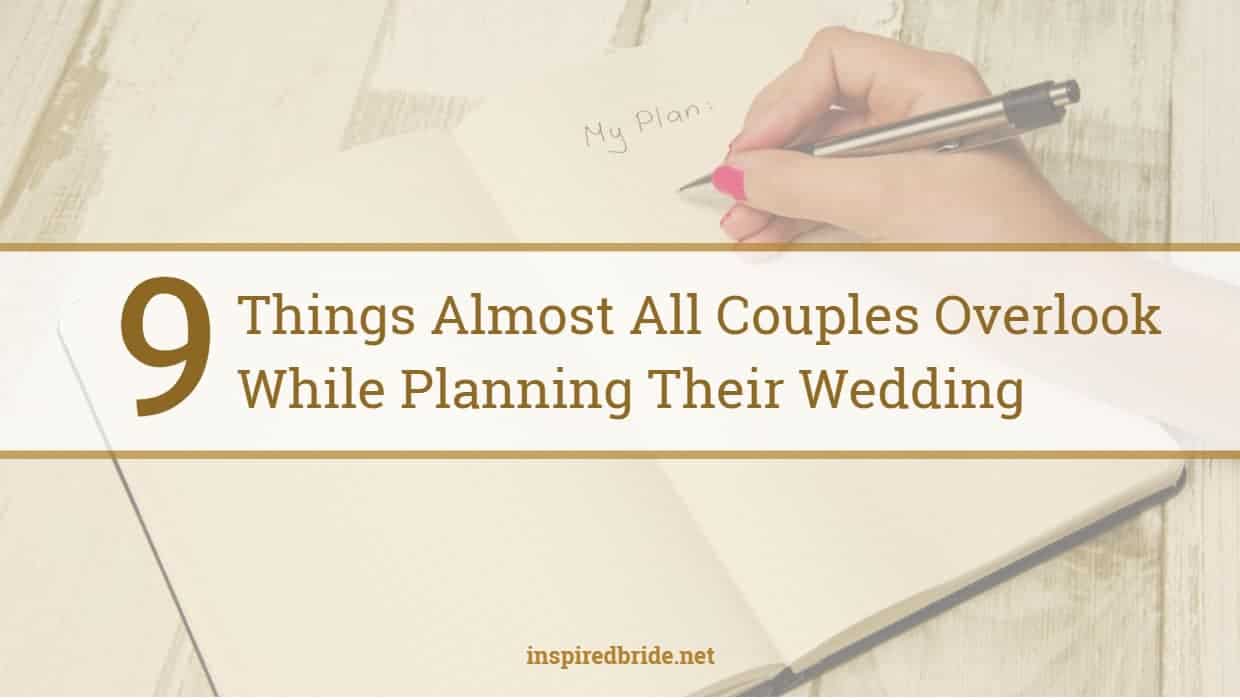 You've finally had your big engagement moment — or you think you're about to — so your thoughts are turning to how you're going to plan your wedding. It's always good to have a partner when you're planning an event, but especially when the event is celebrating both you and your fiance. You should both have a part in making your wedding a reality so that you can treasure it and value all the work that came before it.
As you get going with wedding planning, you'll find that there's more to think about than you realized. Anyone can get easily overwhelmed by the process of putting their wedding together, which is why there are a few things that almost all couples overlook while they're planning their wedding. Let's take a look at what those things are so that you can create the wedding day of your dreams.
1. Wedding Planners Are Key
Not everyone can afford a wedding planner, but if you can put together the money for one, it will make a world of difference to your wedding planning process. A wedding planner will have plenty of experience with putting a wedding together and planning for things that might go wrong. They take much of the stress and anxiety that comes along with wedding planning off the future bride and groom.
Call around to see if you can find a few planners who will offer a payment plan so that you don't have to pay everything all at once.
2. Accidents Will Happen
Some things just can't be planned for. Spilled drinks, ripped veils or late meals may happen. If and when they do, try to remember to take a deep breath. Nothing will happen that you can't handle. Check out how to make a wedding emergency kit so that you can be the most prepared for any future accidents.
3. Roles Should Be Filled Out
It's exciting to be able to tell someone they'll be your maid of honor or best man, but beyond that, you'll have other roles to fill out too. There should be a ring bearer or two, plus flower girls or boys. Pick whomever you think would be best at the job and who would have the most fun at the same time.
4. Everyone Should Take Time to Enjoy the Moment
You both may get so swept up with planning things out that you forget to enjoy the moment. Yes, take care of securing the venue and booking a caterer, but then really indulge yourself in how special this time is. Take pictures, write journal entries or start a blog so that you can have as many memories as possible stored away for later. Not taking a moment to enjoy being engaged and getting married will be what you most regret if you don't think about it now.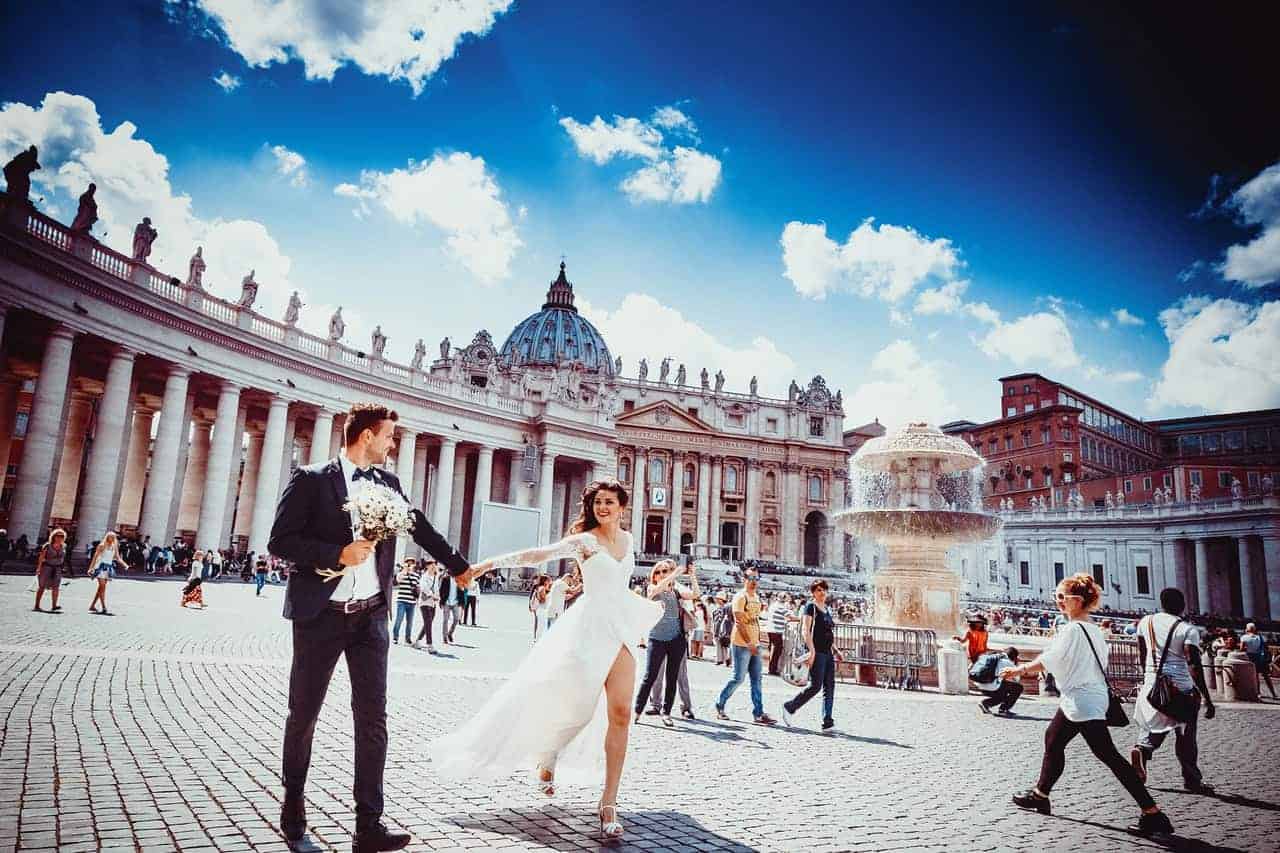 5. Self Care Is Vital
In times of stress, everyone needs a little self care every now and then. Couples often forget that taking a night off or a weekend vacation to relax is okay. The whole point of having a wedding is to celebrate and have a good time, which you won't be able to do if all you feel is stress. Once you're both sitting down together, read about pre-wedding honeymoons — see what you can do to put things on pause for a while and relax together.
6. Guest Interaction Requires Planning
If you or your fiance find yourselves to be more introverted than extroverted, you may want to think about planning out how you'll interact with guests. They've traveled to see and celebrate the both of you, so it's important to talk with everyone to thank them for coming. Figure out how to speak with everyone before, during or after the reception so that you don't leave wishing you had been able to talk more.
7. Kids Need Entertainment Too
Some family members may be traveling with kids, and those kids won't be happy if they have to sit in fancy clothes and wait a while for food without anything to do. Help out your friends and family by providing entertainment for kids. Considering the age range you'll have, set up a kid's tent with games, or put out things like chalk for them to have fun with while everyone waits for the ceremony or reception to start.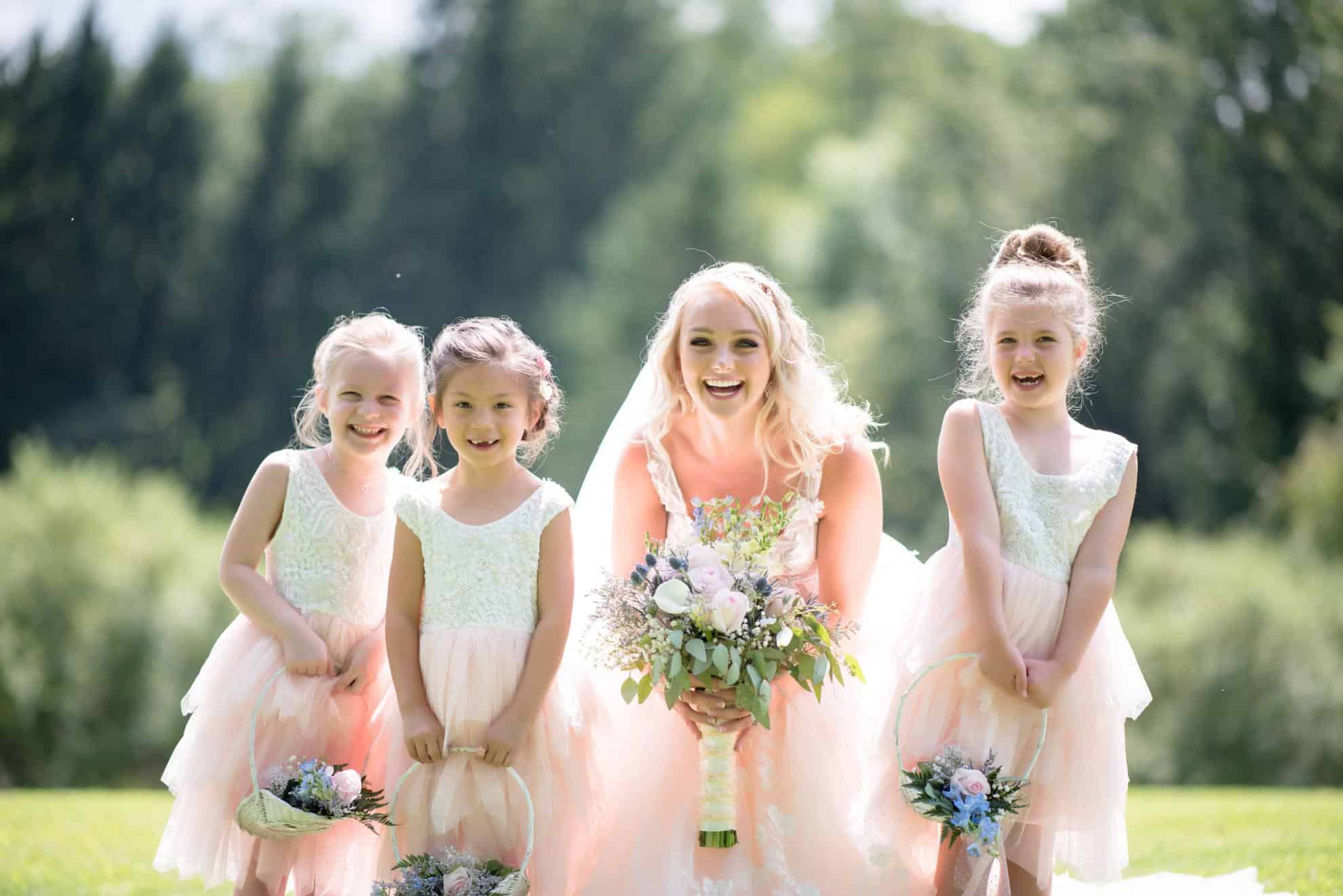 8. People May Need Transportation
Unless your friends and family all live around where you're going to get married, it'll be smart to provide everyone with a method of transportation to and from your wedding. On the invites, you can include phone numbers or links to taxi or shuttle services. Guests will especially appreciate it if they're traveling to a place they've never been before. With this strategy, you'll save yourself a few last-minute calls from people who get lost on the way to the ceremony or can't drive themselves back to the hotel.
9. Cleanup Has to Happen
Venues are pretty good about providing services to help clean up after your wedding, but the last thing you want to happen on your wedding day is to be told you have to stick around after to help pick up. Talk with your planner or venue to see if you need to hire anyone else to take down tables and chairs or take out trash at the end of the night.
It will be worth it to pay a little extra and have a cleanup team. As much as you'll enjoy your wedding, at the end of the night, you'll both be exhausted and ready to go home.
It's okay if you get started with wedding planning and find yourself forgetting a thing or two. There's so much to consider when you're putting a wedding together, but it's smart to read about what couples often forget while they're planning so that you don't make the same mistake.
Think about the little things like what you'll need at your destination or who will have the cake cutter. Consider the needs of your guests, like kids who will get bored easily. And what may be most important — don't forget to breathe!
You and your fiance should take care of yourselves while you plan. Take a break by leaving town for a bit or even enjoying an evening off with pizza and a movie. Remember to relax and really take in every moment, because once your wedding is done, you'll want to be able to look back and enjoy the memories.