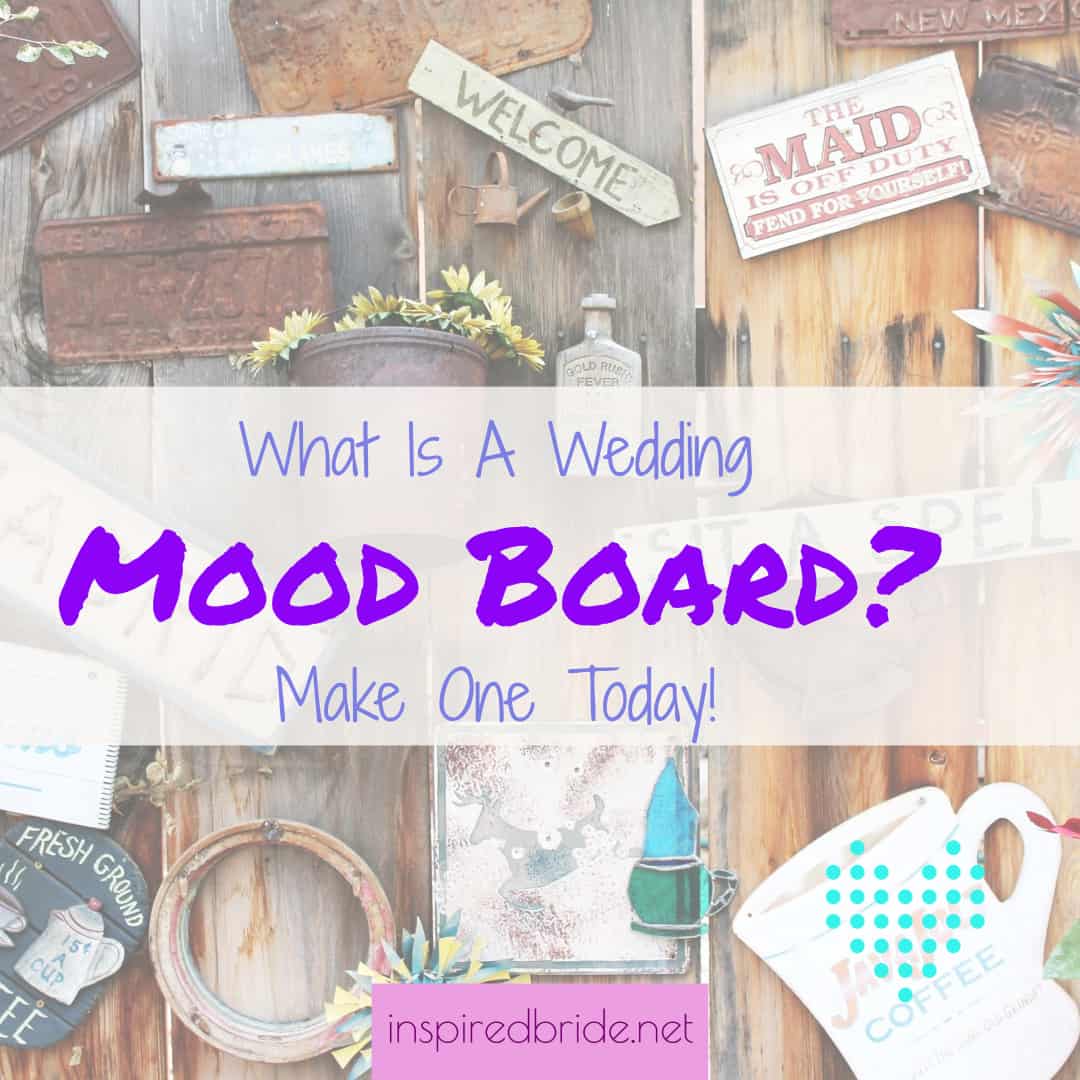 When you plan a wedding, you end up working with a team of people — like a florist, photographer, hair-stylist, your mother in-law, and many more — to create the day of your dreams. Get clear on the vision that you hold for your wedding by creating a mood board. Not only will this help you communicate your vision to those on your team, but it will also help you to get crystal clear for yourself on what you truly want your day to look and feel like.
What Is A Wedding Mood Board?
Ready to create a mood board? Let's go over the steps! But first… what exactly is a mood board? This is a collection of images that inspire you in some way, and represent the "mood" of your wedding as you envision it. The items on your board don't have to be exact replications of what you want on your wedding day, but they do capture the essence of your wedding in an abstract way.
Make Your Own Today
Now that you know what a mood board is, you're ready to make one. If you are a paper and pencil, love-to-work-with-your-hands kind of gal, you should work with physical pictures, poster board or a blank journal, scissors, and glue. If you are totally comfortable with digital crafts, use Pinterest or create an online document.
Once you have your supplies, start collecting images. At first, it is helpful to save whatever images jump out at you. You can get discerning once you've collected a pile, but at first just have fun with it! Let your heart guide you as you cut, rip, or click away.
Next, sort through your images and keep only the ones that are true to your wedding fantasy. Look for design elements that you hope to mimic, color combinations that you love, theme ideas or any other inspiration that makes you feel a giant "Yes!" in your heart. Remember, you're going for abstract essence of things, not exact replicas. Taken as a whole, these images will convey the mood of your wedding, not a laundry list of items to hunt down and purchase.
Though you may start your board today, you don't have to complete it in one fell swoop. Let it be a work in progress. Once you feel that it's done, start sharing it with the people on your wedding team. They will appreciate it. Are you going to make a mood board today? Let me know in the comments below!