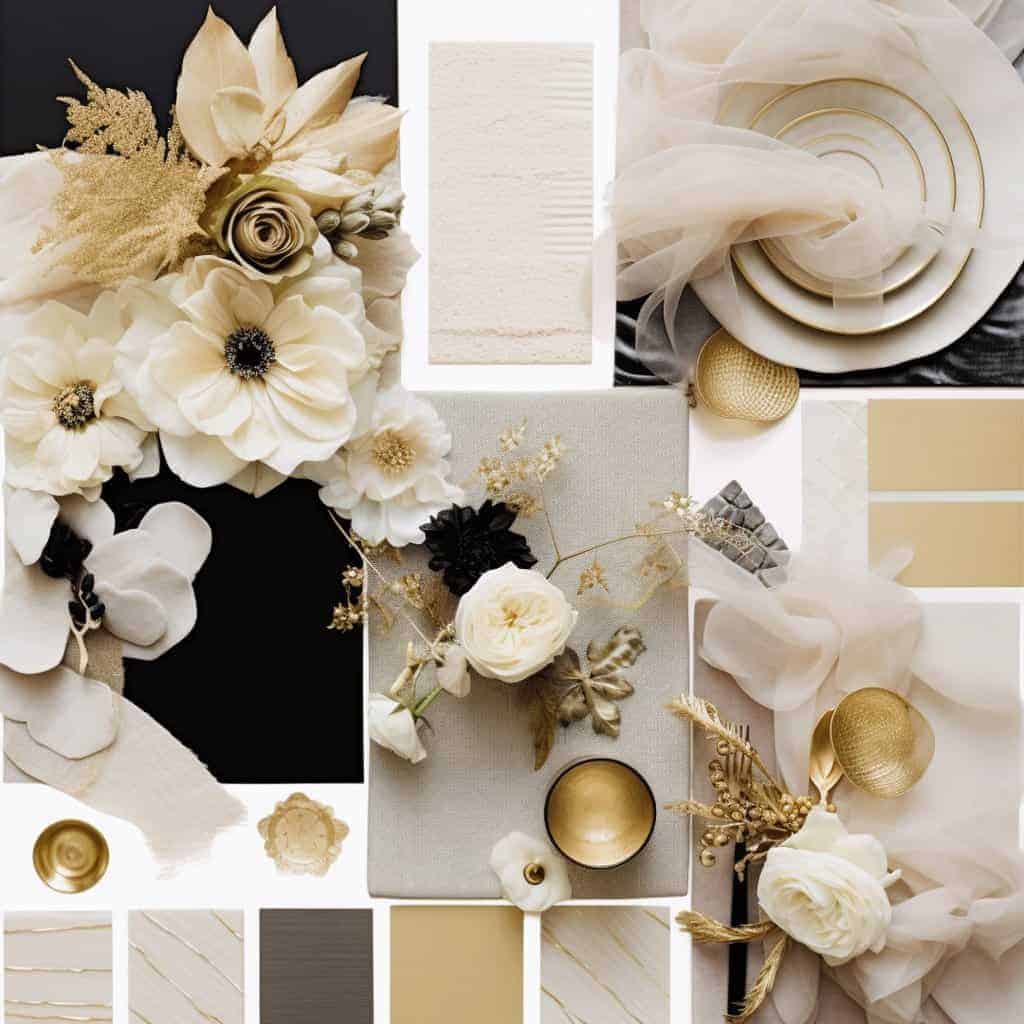 So, you love the color gold, and you know this will be one of your wedding colors – but you're not sure about the others? I get that. After all, each color has its significance – and the color combinations can tell a bit about your love story.
Which is why I want to share a gold color palette along with some tips on choosing your wedding color palette – especially for picking great complementary colors for gold.
Let's explore what colors go with gold – and share some ideas for a gorgeous gold-themed color palette for your wedding!
Why Choose a Gold Color Palette for Your Wedding?
Source: ELIZABETHANNEDESIGNS.COM
Gold accessories have always been associated with luxury and extravagance – and, if you think about it, there is no better occasion to go all out than on your big day. When incorporated properly into different elements of wedding decor, a gold color palette offers timeless elegance, giving everything a luxurious feel.
Whether you are going for a classic wedding style, Boho, rustic, or something more modern – gold is the perfect choice.
It gives away a sense of warmth, elegance, and wealth, and there's truly no better time to opt for a gold color palette than on your big day. Even more so, it suits all seasons throughout the year, and it can pair beautifully with most color combinations.
Gold Color Combination: What Colors Go With Gold?
One way to ensure that your wedding colors have that striking effect is to choose a color that contrasts gold color and essentially "shows up" next to it. Think about it:
While yellow would get lost next to gold, crimson red would stand out wonderfully.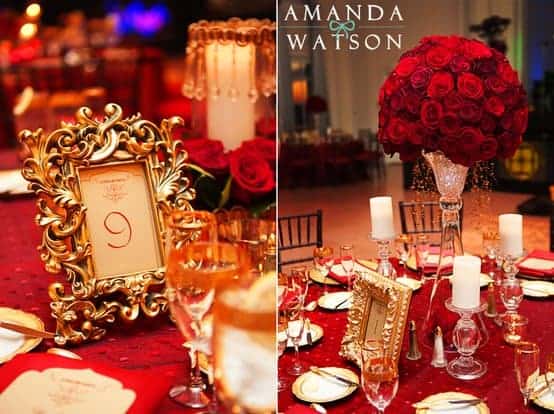 SOURCE: AMANDAWATSONBLOG.COM
While gold and red wedding color palette goes well, it tends to evoke a holiday or winter feeling; the same can be said for specific shades of blue. Orange and gold, for instance, are perfect for a fall wedding, as warm colors generally suit the color schemes of the fall.
What if you don't want to evoke feelings of seasons, though?
In that case, you should go with colors like purple and gold, emerald green and gold, and rose pink and gold. These all look great together.
Here are some examples below:
SOURCE: THEOCEANSIDEBRIDE.COM
SOURCE: BOARDS.WEDDINGBEE.COM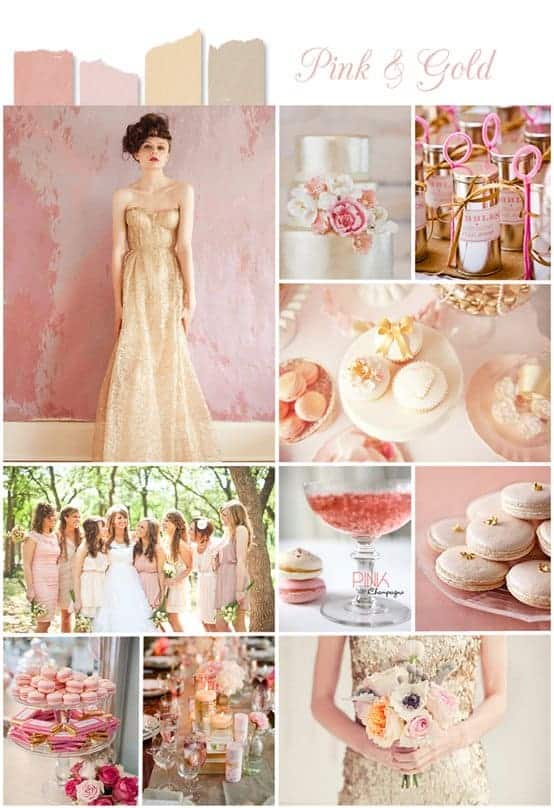 SOURCE: SPARKLEANDSWISH.COM
Gold is a versatile color that pairs with a range of hues – allowing you to create a wedding color palette that suits your style and vision. With that said, let's explore some color combinations that tend to work particularly well with gold:
1) Black and Gold
As far as wedding gold palettes are concerned, it's hard to go wrong with a black and gold combination. It's a great choice for a black-tie evening wedding and can add a 1920s art deco feel to the party. Black and gold have a dramatic and glamorous effect – great for a Gatsby-themed wedding, for example.
Incorporating gold accents against a black backdrop gives loads of high-class drama, creating a strong visual impact.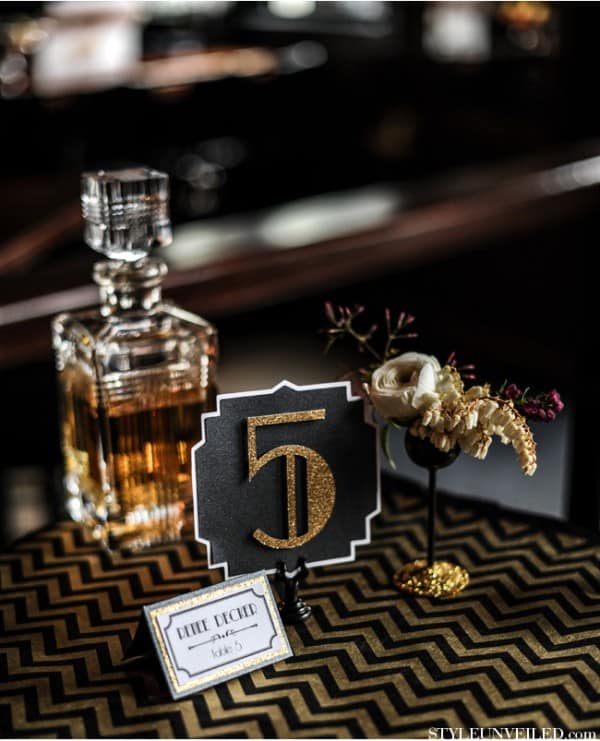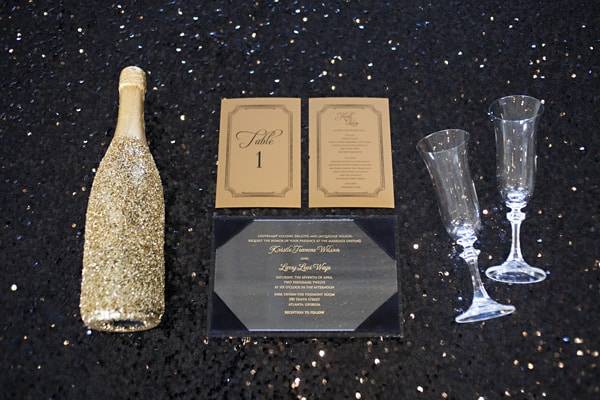 2) Rose and Gold
One of the gold-based color palettes that's very popular right now is rose and gold. These two colors bring a lush, vintage feel reminiscent of the Victorian era. Super feminine yet big on drama, rose and gold create a color palette that works year-round.
You could try bringing these two colors together with gold candlesticks, rose-colored flowers, and rose sequin table runners for a touch of femininity and romance.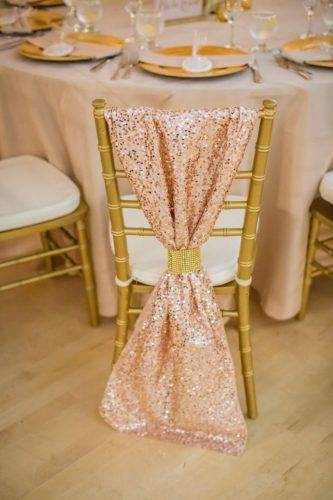 SOURCE: THEOVERWHELMEDBRIDE.COM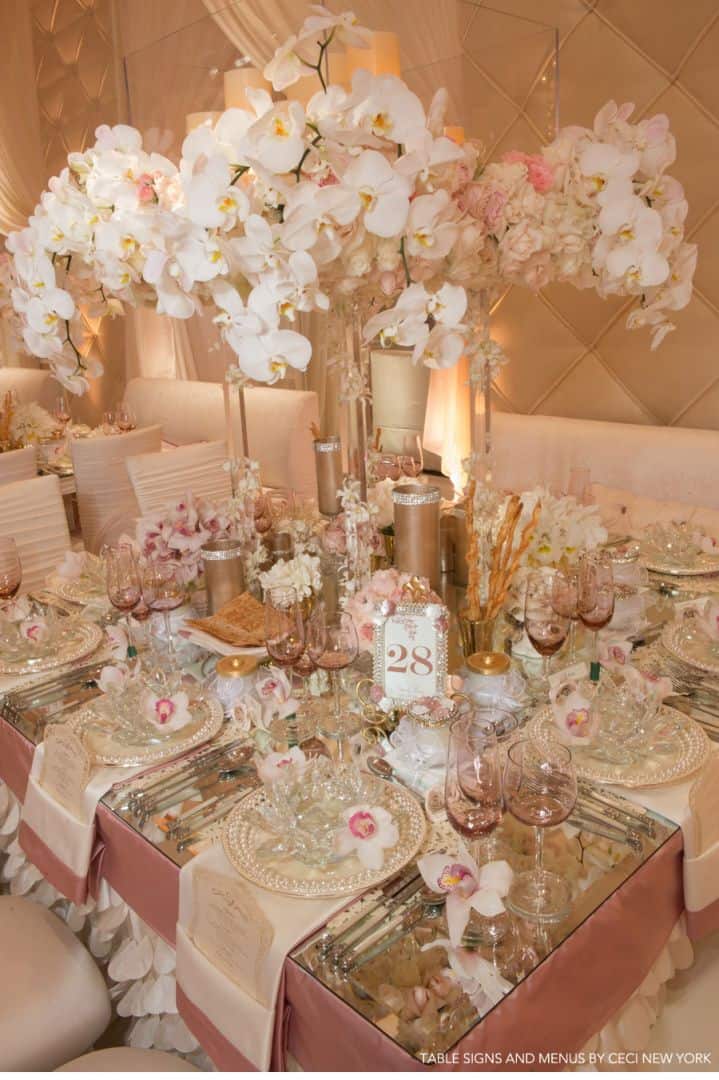 3) Lavender and Gold
When combined well, lavender and gold together create an incredibly feminine, delicate look – perfect for a springtime garden-themed wedding.
Loads of lush, delicate flowers, such as lavender and lilac, in gold vases create an ethereal "enchanted garden" mood. Your guests will feel like they've entered a beautiful vintage garden!
You could also add white flowers and lush greenery to complement this beautiful springtime theme.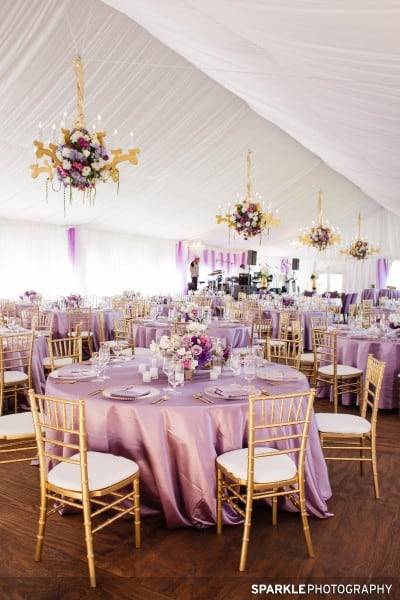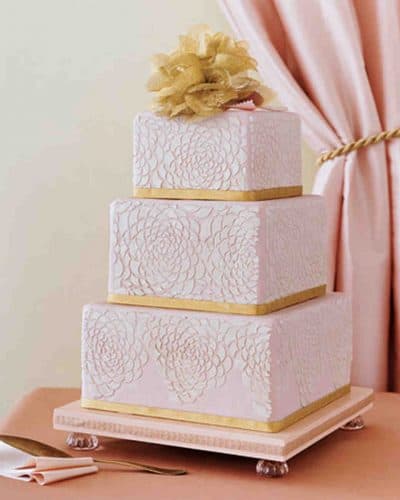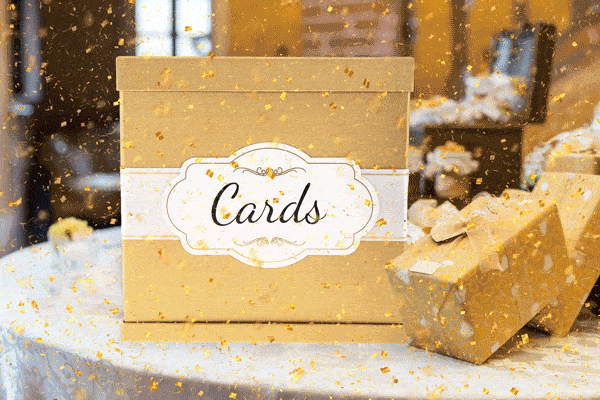 4) Blush and Gold
Like rose and gold, the combination of blush and gold brings an enormous amount of femininity to your wedding:
Blush is delicate and muted, while gold elevates the look to add lots of elegant drama.
This color combination is ideal for a summer wedding, especially an outdoor one. Blush flowers such as peonies and garden roses will look stunning as centerpieces paired with gold chairs to balance out your color scheme.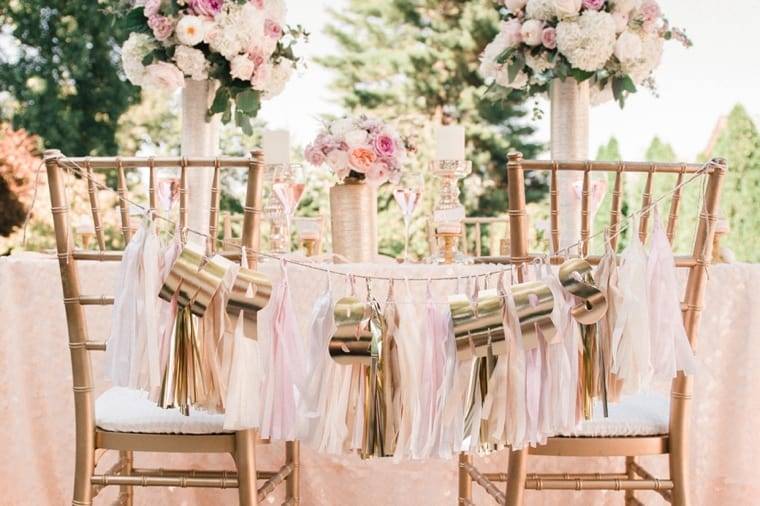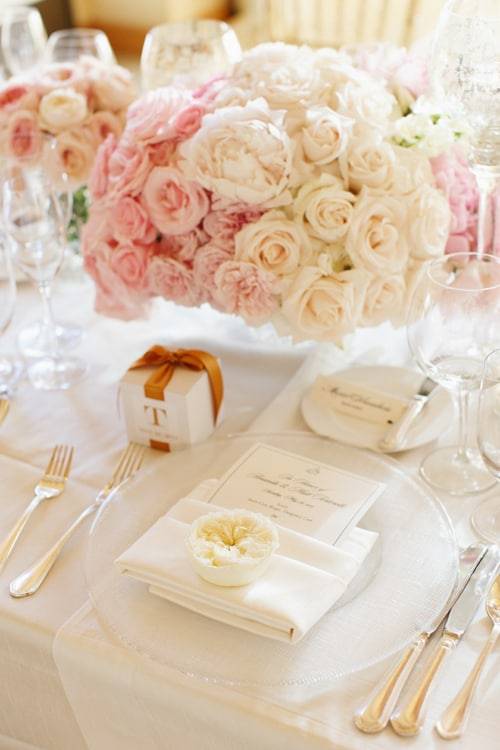 5) Emerald Green and Gold
Of all the wedding gold palettes, emerald and gold are arguably the combination that evokes images of royalty the most. These rich and bold colors are a great alternative to the more delicate colors we often associate with summertime weddings.
Your guests will love this unexpected color choice.
Lots of gold candlesticks and lush greenery can bring this look together – while emerald green napkins and gold silverware make for great added details.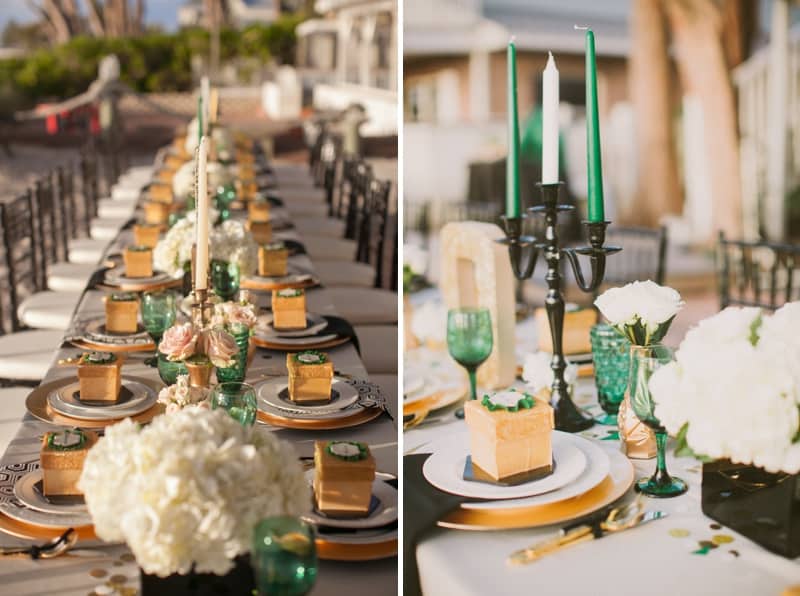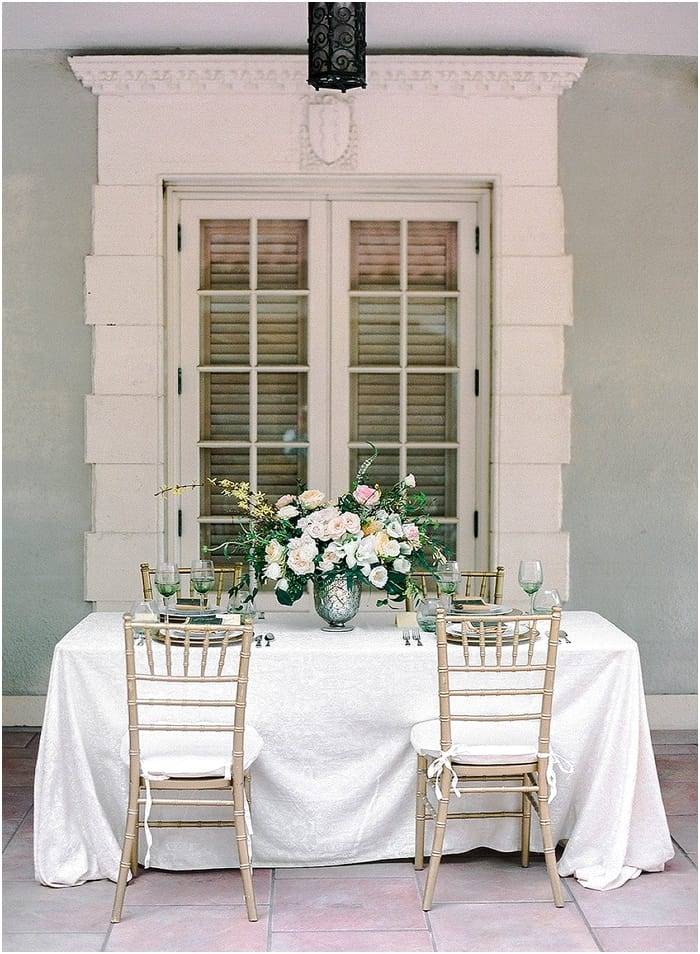 6) Crimson and Gold
If you have a wedding scheduled around the Holidays and you're wondering what colors go with gold to make a huge impact and deliver elegant Holiday cheer, go with crimson and gold.
These two colors bring images of the Holidays – and their rich, warm hues add lots of drama.
Red roses and gold charger plates work great together for your table decor, while scattered rose petals make great accents throughout the room – as do grand gold candelabras.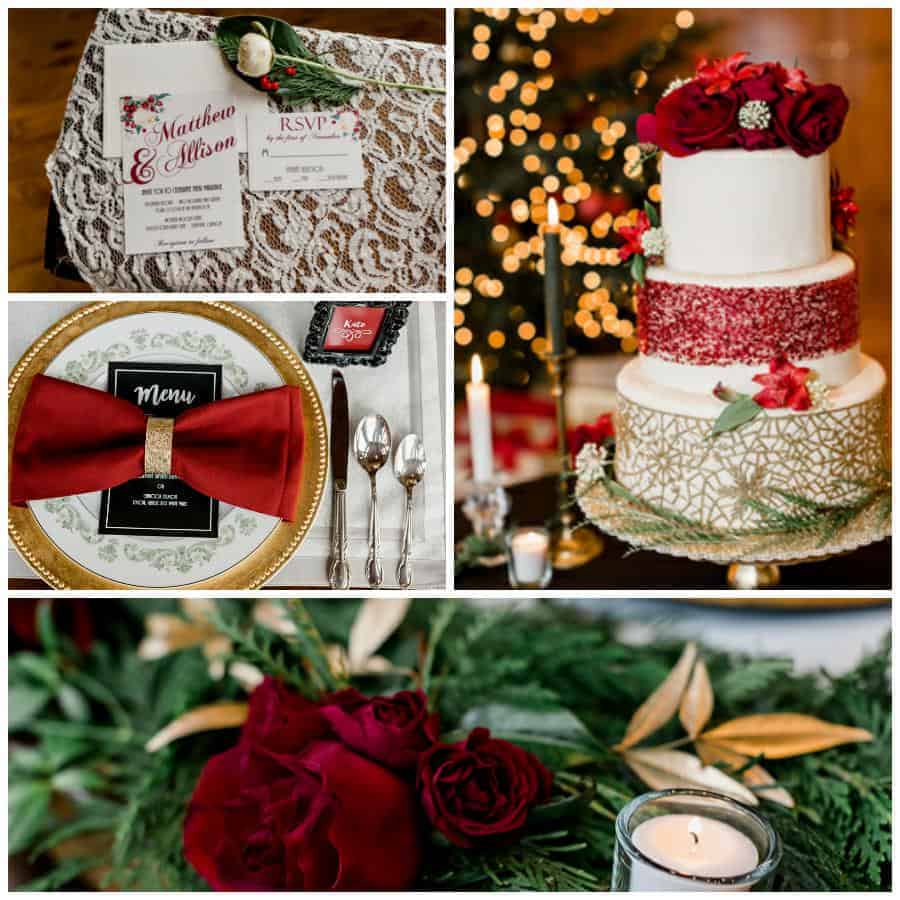 7) Purple and Gold
Purple and gold make a high-impact visual; this color combo simply says "luxury and glamour." Granted, a mix of these two bold colors is not for the faint of heart – but it works incredibly well for indoor spaces and evening weddings.
Dramatic royal purple up-lighting and tall gold vase centerpieces – maybe even gold light fixtures – bring high-end glamour to any space.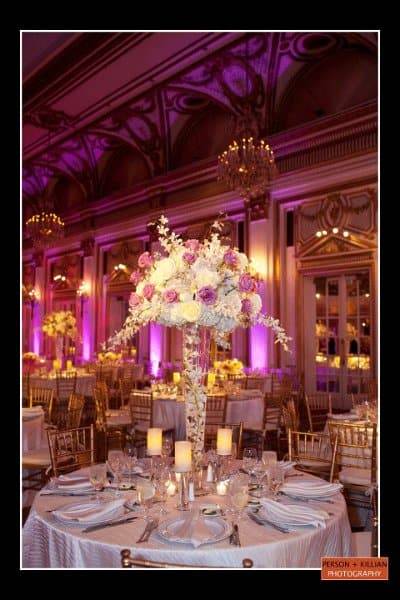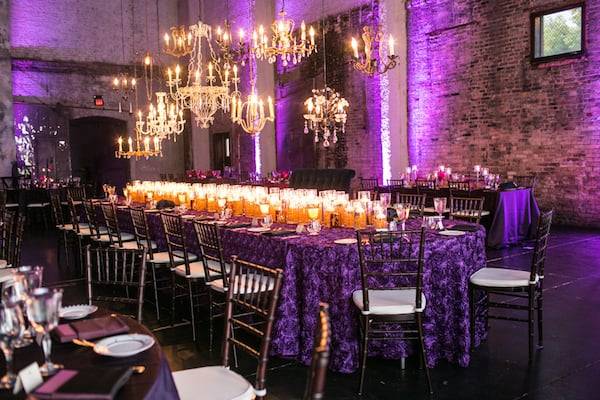 8) Orange and Gold
Are you having an autumn wedding?
Among all the colors that go with gold, orange and gold is a tried-and-true color palette that is perfect for the fall season.
Think centerpieces decorated with pumpkins, faux Autumn leaves, and gold candlesticks or vases. You will create an old-fashioned autumn wonderland for your guests!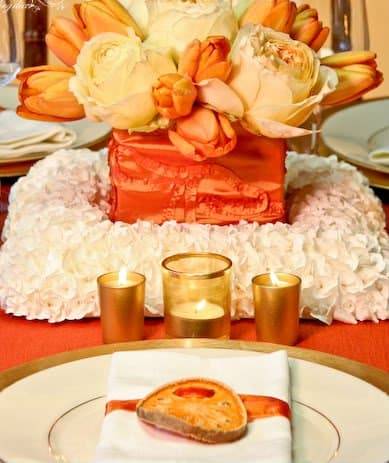 9) White and Gold
Have you considered letting the color gold shine against a white backdrop?
These two colors create a super minimal yet glam vibe, with guests taken aback by the mood of luxury you've created. White flowers like lilies and orchids look glamorous against gold sequined tablecloths or runners.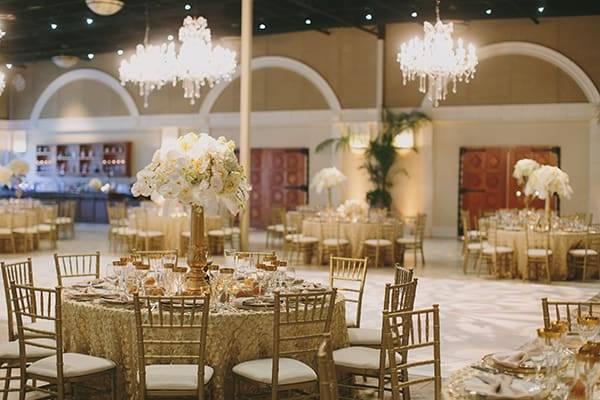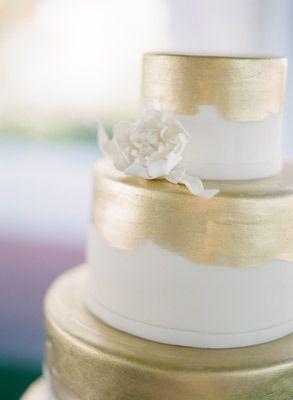 10) Baby Blue and Gold
Want to go with a more vintage feel? Then, by all means, combine luxurious gold with hues of baby blue. Think antique gold-rimmed baby blue china, gold silverware, and delicate baby blue flowers. Great for a spring wedding, this color combination is elegant without being over-the-top feminine.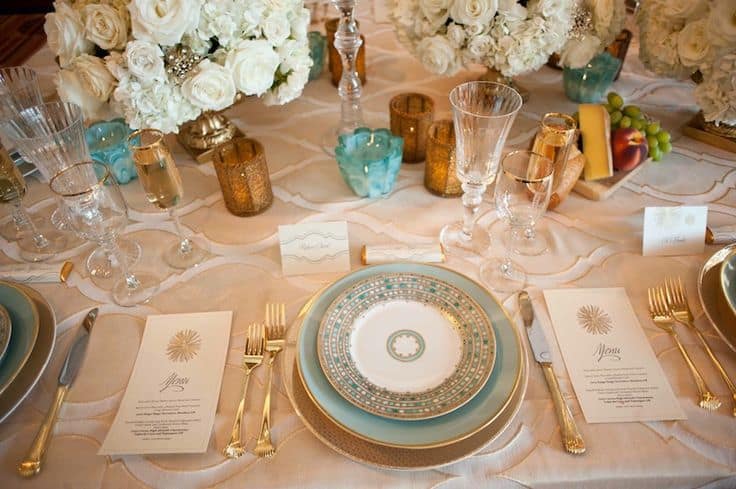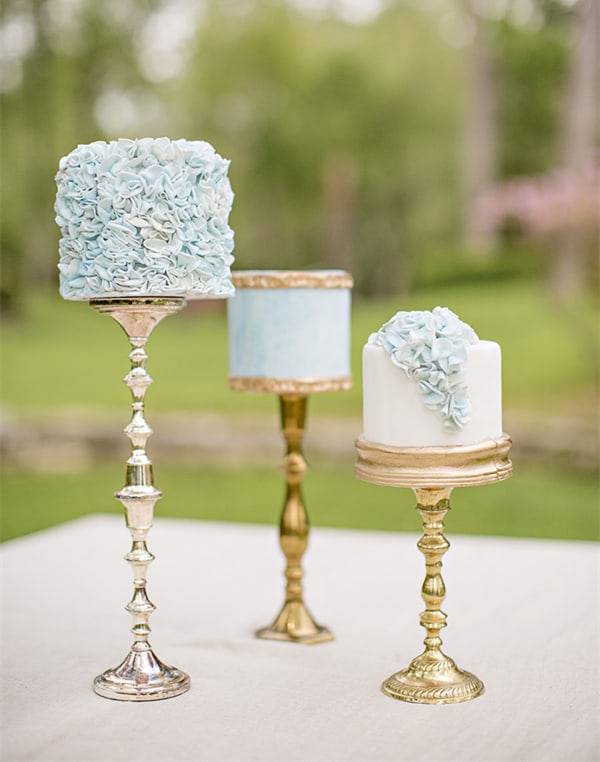 11) Gold and Navy Blue
Seaside weddings are all the rage these days, and they go perfectly with shades of gold and navy blue. This combination of colors creates a nautical vibe and adds depth to your palette – making your beach wedding all the more elegant.
If navy blue isn't your color, though, you can get away with using sapphire blues. The truth is that most shades of blue generally go well with gold.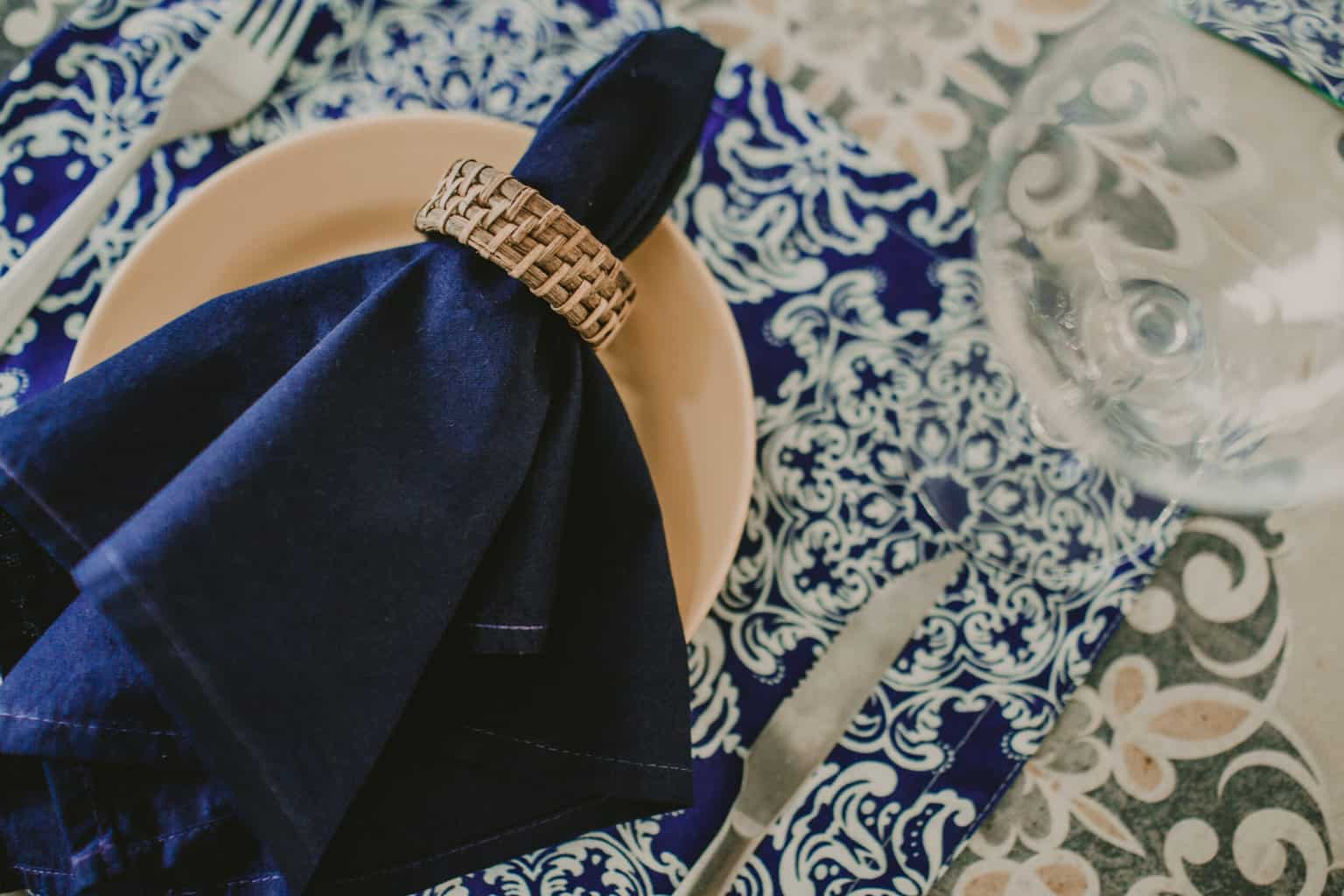 12) Gold and Peach
Your wedding day is all about sharing your love and affection with your guests, right? So, there's no better color combination than gold and peach. It's soft and delicate, adds a touch of serenity – and, overall, creates a warm and inviting atmosphere.
A peach and gold color palette is a great choice for spring and summer weddings!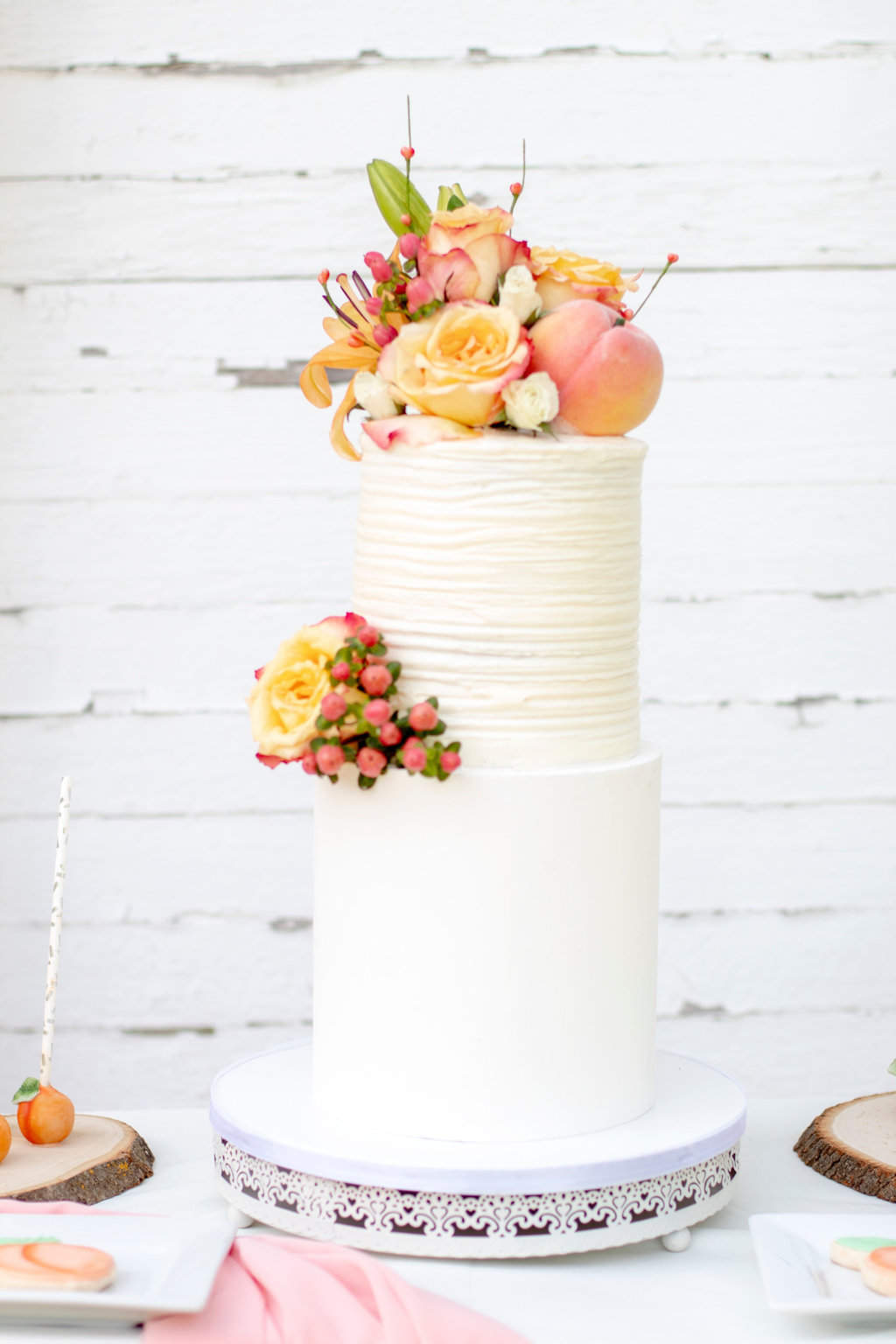 13) Gold and Gray
If you're all about contemporary elegance, consider a sophisticated – but sometimes overlooked – color palette that combines gold with shades of gray. You are essentially pairing the warmth of metallic gold with the coolness of gray, which can help you nail that modern, visually striking balance.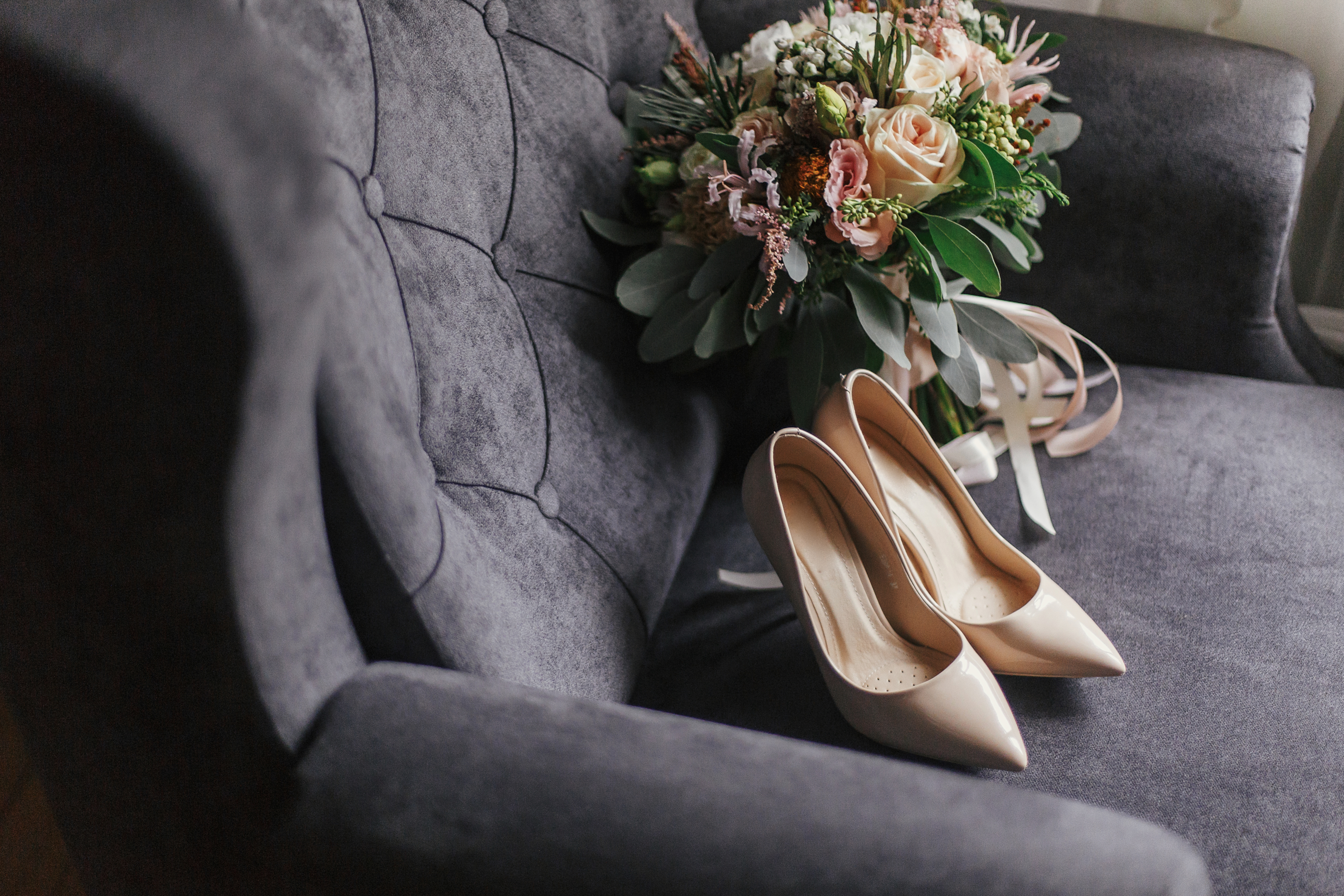 14) Gold and Rose Gold
If you're stuck trying to find a complementary color and you already decided on a gold palette, why pick another color? You can simply double down on the whole golden theme you have going on and go with a gold and rose gold color combination.
This metallic gold color with warm, pinkish hues – almost like a mix of gold and copper – adds a touch of radiance and luxury to your special day.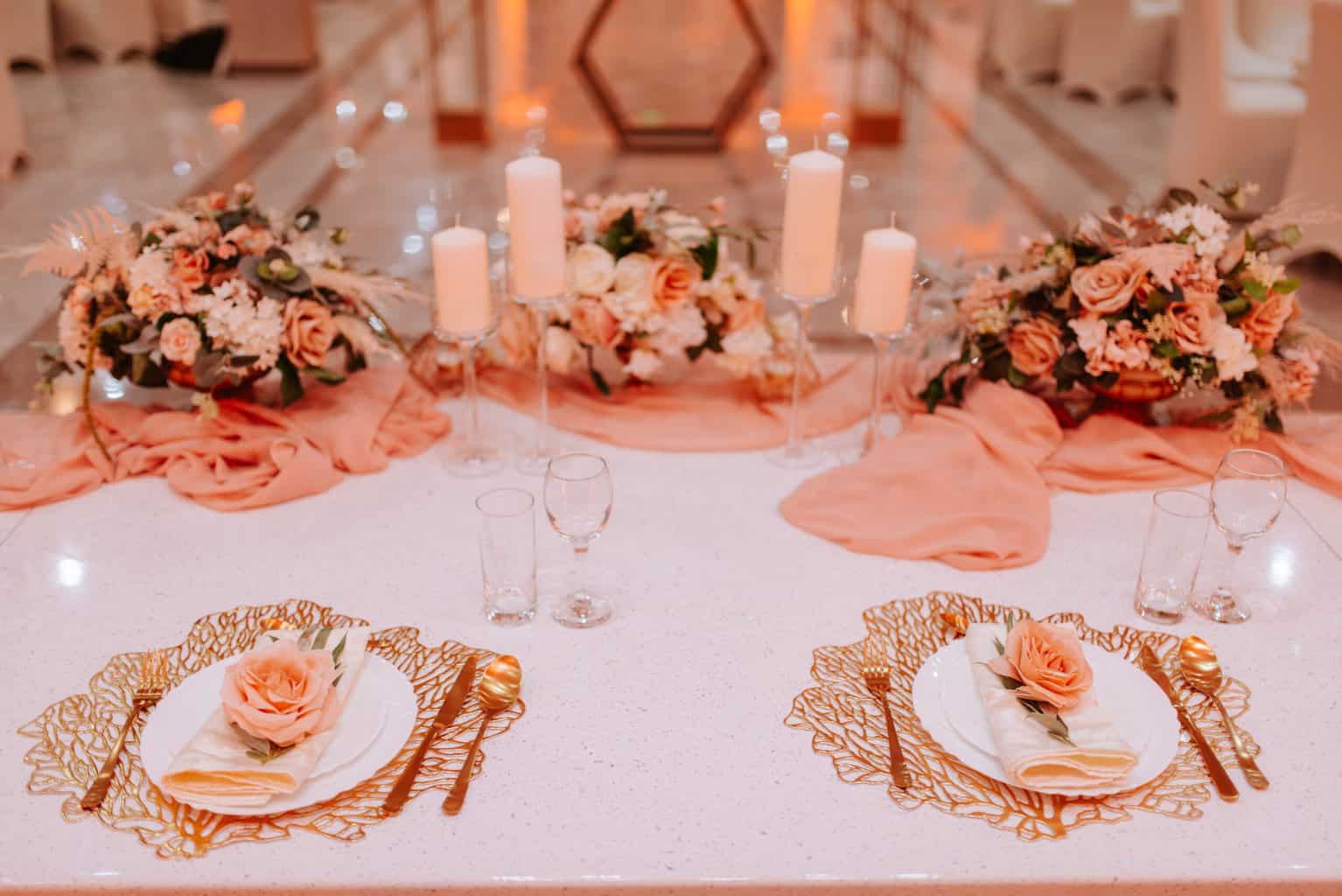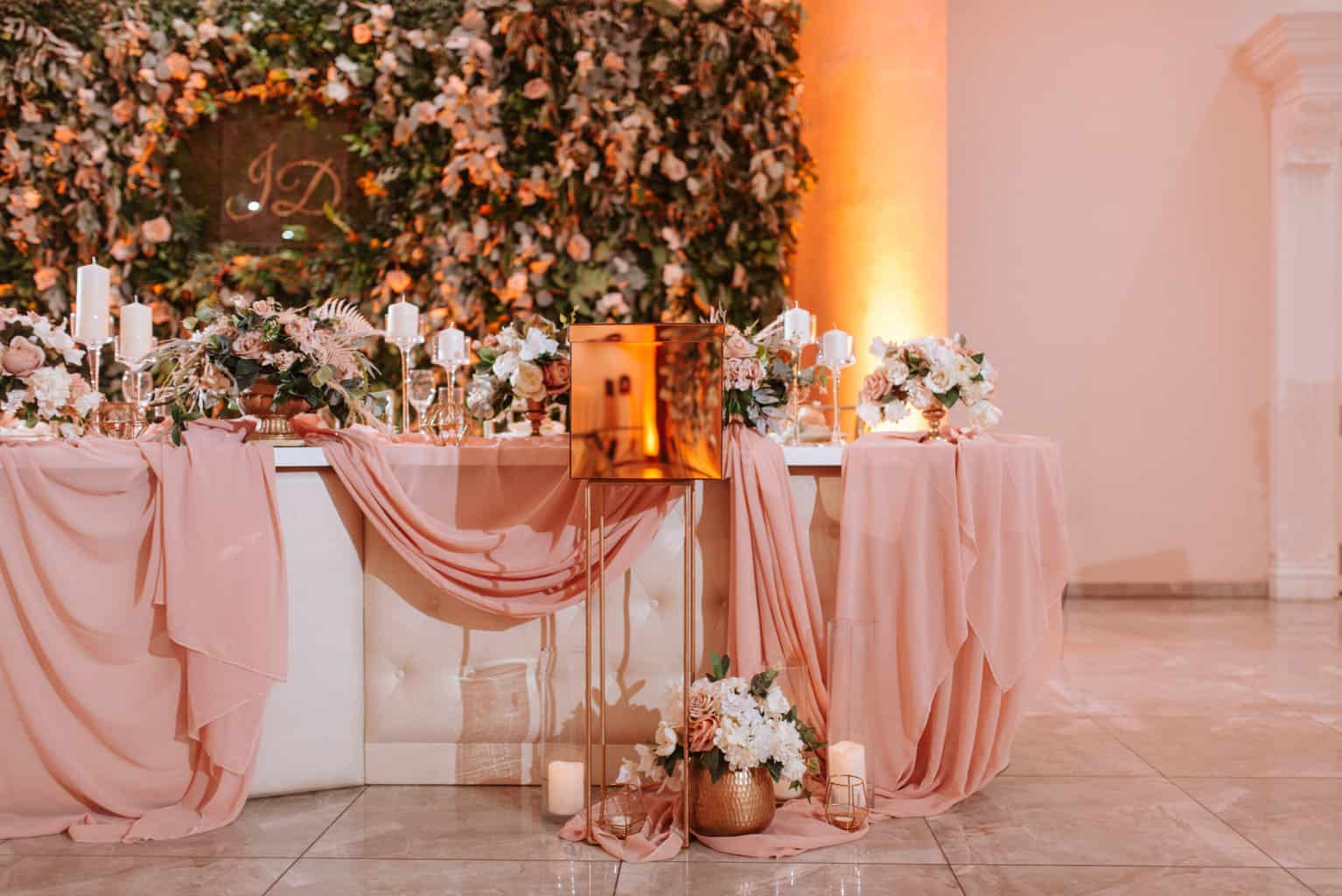 Different gold color palettes can create different atmospheres for your wedding day. Whether you are going for a delicate, feminine vintage mood or an ultra-dramatic glamour vibe, gold is a highly versatile color that can tie all your visual elements together.
The Best Companion Colors
Generally speaking, the best companion colors for gold are dark purple, emerald green, rose pink, red, cream, and dark blue. If you want to make things even more interesting, try using three colors and then pair gold with them.
For instance, pale green, flower petal pink, and gold are wonderful colors and can create a breathtaking wedding palette.
SOURCE: BIOS.WEDDINGBEE.COM
SOURCE: ZENADIADESIGN.COM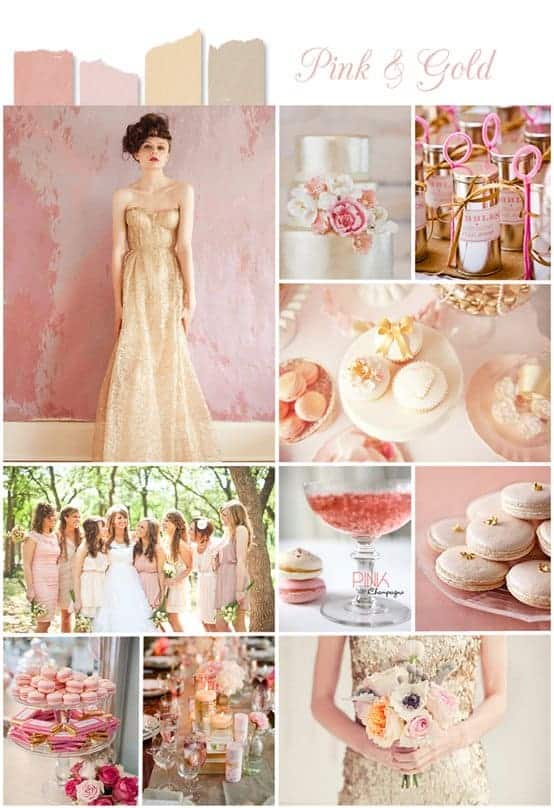 SOURCE: ZENADIADESIGN.COM
Tips for Creating a Cohesive Gold Wedding Color Palette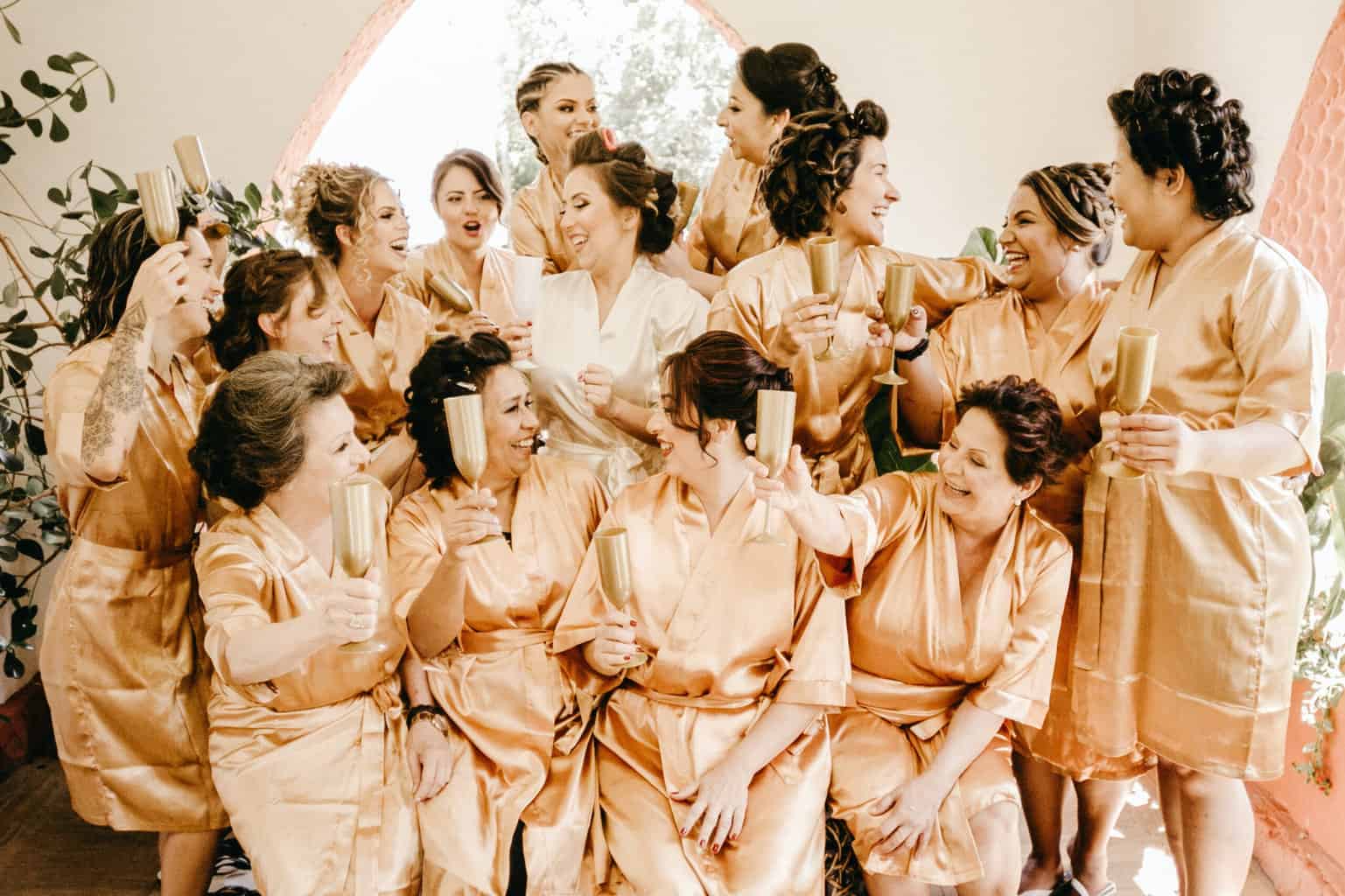 Gold exudes sophistication and elegance – but at its core, it's an organic material that sits somewhere between yellow and orange shades on the color wheel and looks great paired with a range of colors. However, achieving a cohesive look isn't always easy.
So, here are a few tips to keep in mind:
Start With a Clear Vision
What kind of vibe are you going for – modern, romantic, or traditional, for example? More importantly, do you want gold, as a fine metal, to be just the accent color or the general color scheme?
I'd like you to take a moment to think about this; don't go diving into the details before you have a clear vision in mind.
Metallic gold details can contrast – or complement – the overall atmosphere.
Be Consistent
Remember:
Consistency is key – especially when you're trying to pull off a gold color palette.
Pick a gold color scheme that suits your theme and stick to it across different elements, from stationery and attire to interior design.
Choose the Right Shade of Gold
Gold comes in many shades – the same way green comes in shades from mint to sage green. It can be warm and sun-like – but it can be cool, muted, and matte, too. So, choose a shade that goes with your wedding theme and stick with it!
Don't Overdo It
A gold color scheme is about adding a sprinkle of luxury. So, less is more in this case. If you overdo it, things might turn out looking tacky. So, avoid using gold as the main color; gold accents with ash white, warm white – even beige – can make everything look like a dream.
Stay Away From Clashing Colors
Bold color combinations – gold and royal purple being one of my favorite examples – can be difficult, but not impossible, to pull off. However, certain colors – like yellow, chocolate brown, and bold neon colors – simply don't mix well with gold.
Incorporate Gold Into Your Wedding Decor
Whether you're going for a warm or cool color palette, both can be upscaled with gold accents. Think about table runners, dinnerware, vases, and candle holders – these are all great for adding that pop of gold.
Don't Forget About Invitations
I recommend a "soft launch" of your gold color theme long before your actual wedding day arrives – and one way to do that is to include gold paint in your wedding invitations and stationery. Get creative with it; use foil, metallic gold ink, or gold embossing to make the invitations look more luxurious.
Bouquet and Floral Arrangements That Fit the Theme
Don't forget about your bridal bouquet and florals – they should fit the gold color palette, too. Roses and lilies are a classic choice – but if you are going for a chic vibe, I recommend greenery with gold accents, for example.
Final Thoughts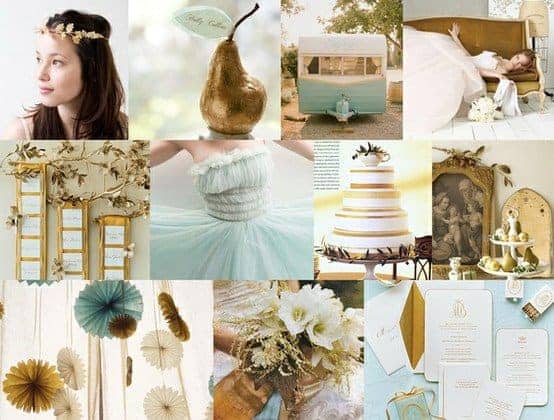 There's no doubt that gold is a wonderful choice of color for your wedding day. And depending on how you incorporate it and which colors you choose to pair with it, you can create a sophisticated, romantic, glamorous, or even modern vibe.
My point is:
A gold color palette leaves plenty of room for creativity and personalization.
I hope you enjoyed this article. Oh, and don't hesitate to share your favorite gold wedding themes with us!