The weather was clearly cold, but Michael and Jessica didn't show any hints of freezing. On the contrary, they were so sweet that they could melt your hearts. Even they were amazed by their engagement session photos that they canceled the no-ceremony wedding. Ashley Kunt, their photographer, really did an excellent job. Read more and be the judge.
Click image to enlarge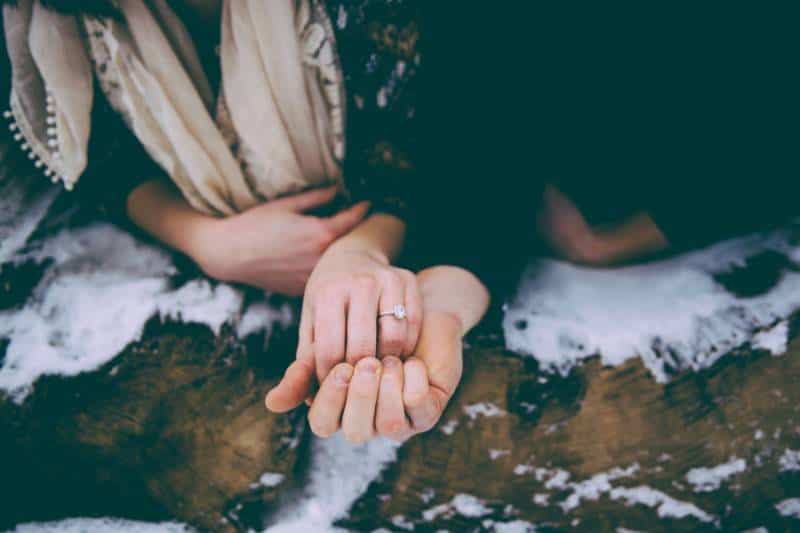 44

Like. Click to Vote
>
The Concept:
Fun, happy and real images. It was pretty cold – so I wanted to make sure they DIDN'T look like they were cold. My whole style is real and lifestyle. I want to portray their feelings with images.
The Location:
Jessica wanted to photograph in the woods since her wedding may have a different feel.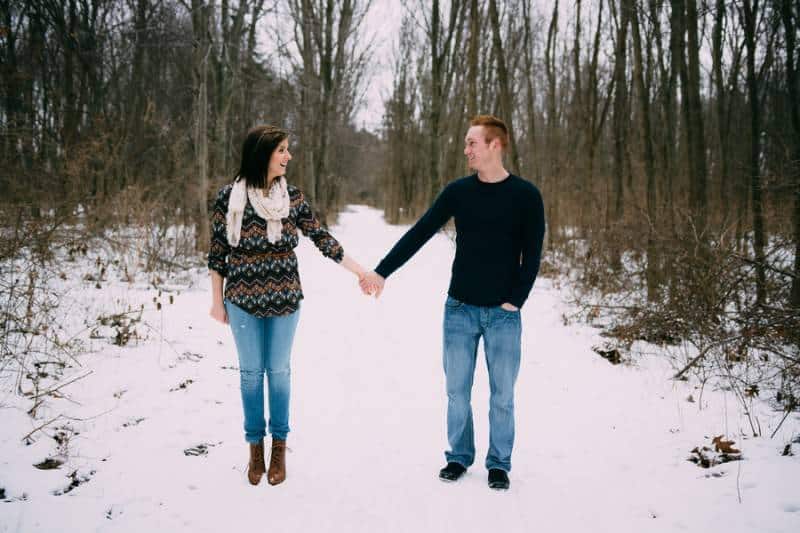 A Hint For The Wedding:
At first she just hired me to do engagement photography but had no interest in actually holding a ceremony for their wedding. They were planning just to go to Cali and get married quickly, but after seeing my images, and loving my work so much that they decided they did want to have a real wedding ceremony.
"I just love watching couples interact with each other. Even during weddings, my goal is to be the thing that the bride and groom don't worry about. I just want to catch their special and most real moments."

— Ashley Kuntz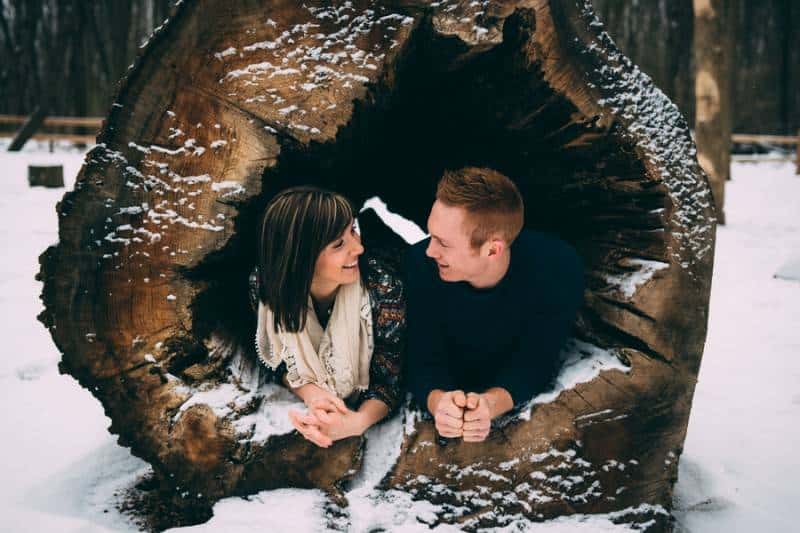 VENDORS
Photographer: Apaige Photography
Other Location: Sarett Nature Center