There's been a lot of fun ways to document weddings lately, with anything from eco-friendly themes all the way to a La La Land-inspired shoots! Couples have clearly been trying to differentiate themselves from other weddings to give guests something new and fresh, as well as create some great memories and have something to reminisce about long after tying the knot. However, if these themed wedding ideas all sound a bit too expensive and complicated for you, it's still possible to have a memorable wedding and fantastic pictures and videos that you and your guests will love.
Here are a few inexpensive and simple ways to document your wedding.
Timelapse video
Timelapse videos have been around for a while now, but they are still a bit underutilized in the world of weddings! They are often used for long events like a sunset or even watching a flower grow, but the idea of making a timelapse video of a wedding is a cool way to see the entire day documented in just a few minutes. Devices like a GoPro can take thousands of photos every 20 seconds or so, then stitch them together to create a beautiful video. You just have to place the camera in one spot and it does the rest!
Disposable cameras
Many couples love the idea of providing disposable cameras to guests and letting them take shots throughout the wedding. Sure, many of the pictures will be a bit blurry or not framed so well, but there will be a few gems and you'll get a different perspective of the wedding. You can scan the pictures and fix them yourself by finding alternatives to Adobe Photoshop and start editing if you've got the skills. Leave one camera per table and guests can pass them around and just take pictures until the film is used up. You'll hopefully be pleased when you get the photos developed! On a similar note, you could ask someone with a good eye for pictures (and who is trustworthy) to use a Polaroid camera to take some pictures and pin them up around the venue for the guests to talk about.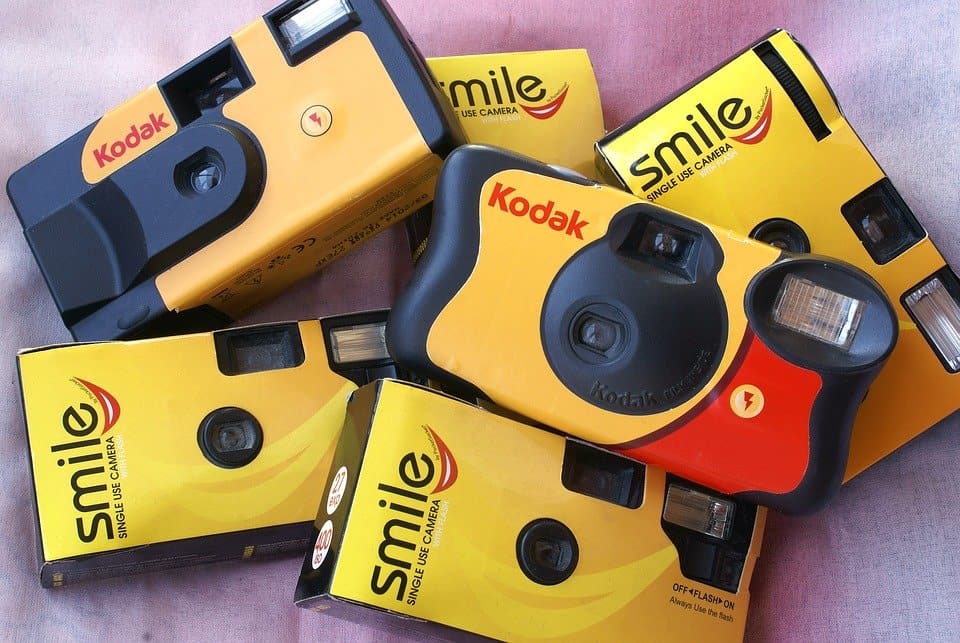 Snapchat Spectacles
It's necessary to have an official photographer and videographer team to document the wedding and provide a professional service for your special day. But it's also fun to have something unique and a bit unusual for your wedding. If it's a summer wedding outside, then ask someone to wear Snapchat Spectacles and to take random pictures and videos throughout the ceremony and party. The sunglasses are pretty cutting-edge and can record pictures and short videos from a POV perspective. A bit like the disposable camera, not everything will be professionally shot, but you get a candid and very real look at the wedding from how a guest sees it.
Set up a photo booth
When the wedding party gets into full swing, guests always love something to keep them entertained, in addition to the food, music, and great company of course! A photo booth has been trending lately, as it works just like a booth for passport pictures! These can be rented and often come with props and fun backgrounds for your guests to take some wild photos, as well as something physical to take home with them to remember the wedding.