If you are like most couples, buying wedding rings is a significant part of the pre-ceremonial wedding activities. Just like making preparations for the wedding day, you will most likely want your wedding rings to be special and unique. Because two become one, in addition to you décor itself, the type of rings selected can make a huge statement about who the couple is, and what they aspire to be. That said, let's get started by reviewing 5 unique wedding rings from Thorum for those unique couples that want the best.
The Aloha wedding ring is perfect for any couple who likes the look of some of the most beautiful timbers in the world. Exquisitely detailed craftsmanship that has been paired with a beveled Tungsten carbide band and brushed plumb black, it is far from the traditional set of wedding rings.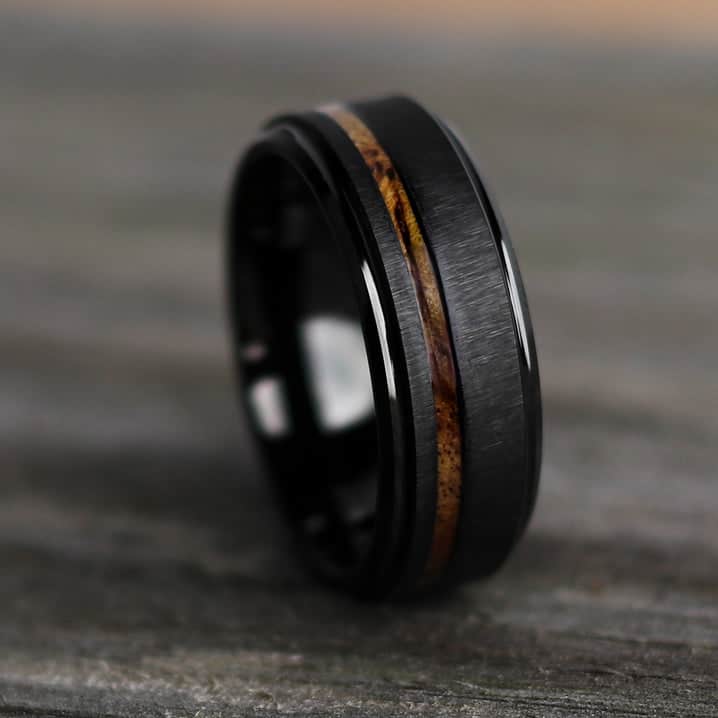 Pros
Wedding rings are available in a wide array of colors, from dark coffee heartwood to bright golden tones
Comes with a thorium wood ring box and their silicone band
Comes with a 1-year warranty
Exterior Finish will never fade
Cons
Requires delicate special maintenance routine, and gentle cleaning procedures twice every month to keep in good condition
The Black Redwood is often a great choice for couples who are interested in wearing a custom look that no other couple can duplicate. Since each of these rings have been designed with 2 distinct different pieces of wood, each black redwood design is always uniquely made.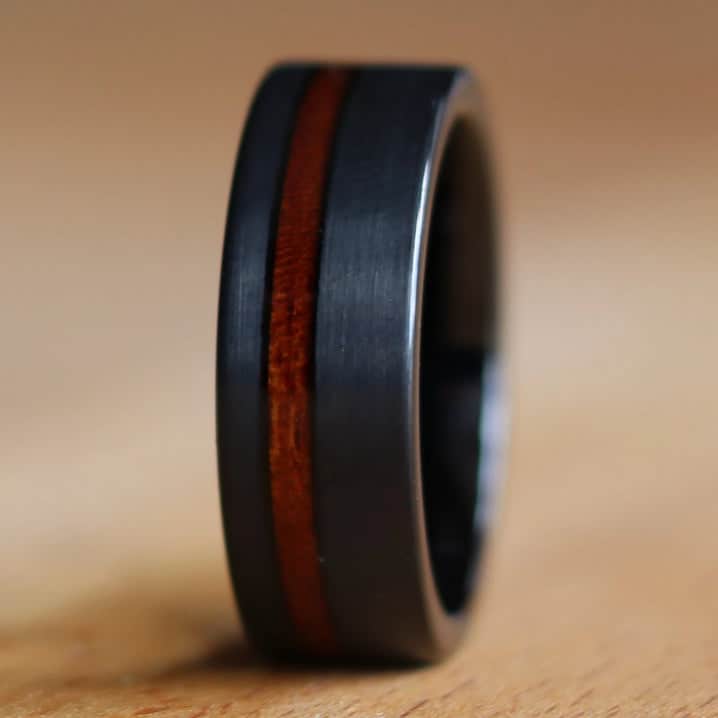 Pros
No one can have this ring duplicated, customized based on wood types
Comes with a thorium wood ring box and their silicone band
No soldiered joints, single piece of metal design only
Cons
Requires cleaning and waxing twice a month to keep in good condition
The Black Meteorite wedding ring is an ideal wedding for couples who believe in longevity as the start of their new life. Since the stones in this wedding ring are made from fragments of authentic Gibeon meteorite ( from approximately 4 billion years ago) this ring can set the tone for the future.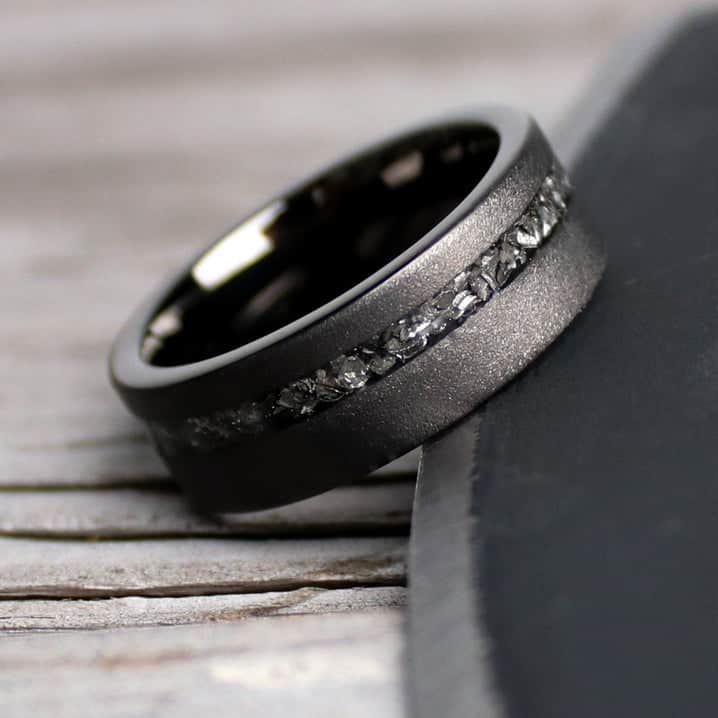 Pros
The authenticity of the meteorite is guaranteed
Superior quality and craftsmanship and every ring becomes its own piece of timely artwork
Comes with a 1-year warranty
Cons
Special cleaning and maintenance required must clean twice every month to protect its condition.
The Armstrong has been designed to sport a more modern-day minimalistic look. For people who enjoy wearing gold, this 18-carat Rose Gold Tungsten Carbide may be just as unique as it gets. Couples can take advantage of wearing a wedding ring that was made of Gibeon meteorite with a series of ridges composed of iron/nickel composites. The stones from this meteorite can be traced back to prehistoric days in Namibia.
Pros
Ideal for people who like a sleek minimalistic design
Comes with a 1-year warranty
Shaving surfaced on a mill to highlight its organic make-up
Cons
Delicate authentic stones that need to be cleaned to restore original luster.
The Apollo wedding ring is known for its beautiful industrial mold and polished appearance. It is a wedding ring that is designed with a beautiful Rose Gold interior and hammered black Tungsten Carbide.
Pros
Strong Durable Tungsten Carbide Finish that's meant to last under the toughest conditions. Rings don't get stronger than this.
Scratch Resistant
Never rust or tarnish
Cons
Not many cons for this ring. It is a minimalist style rings so unlike some of the other rings that have stones or other addons. This ring is considered of low profile and not much "bling". Its beauty is in its simplicity.