OK, so you've had your fairytale marriage proposal, and now it's time to start planning your big day. Are you feeling overwhelmed by the sheer amount of work required with wedding planning? Don't be! These quirky wedding favor ideas will be sure to impress all of your guests, regardless of age, nationality or gender. And remember, it's not about how much money you spend – it's about making your mark with unique gifts.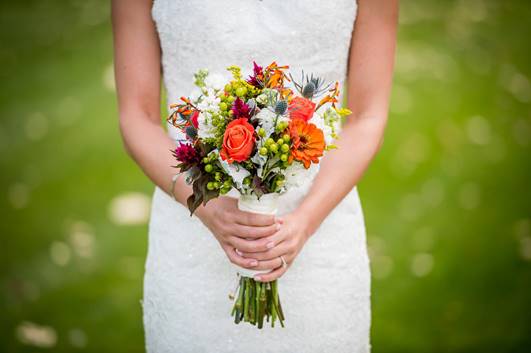 DIY Wedding Favy Gifts
Nothing says 'I love you' more than a homemade gift. Make your wedding guests feel appreciated by putting your efforts into hand crafting your wedding favors. Check out our previous article for a guide on how to make DIY cocoa vials for your wedding favy gifts.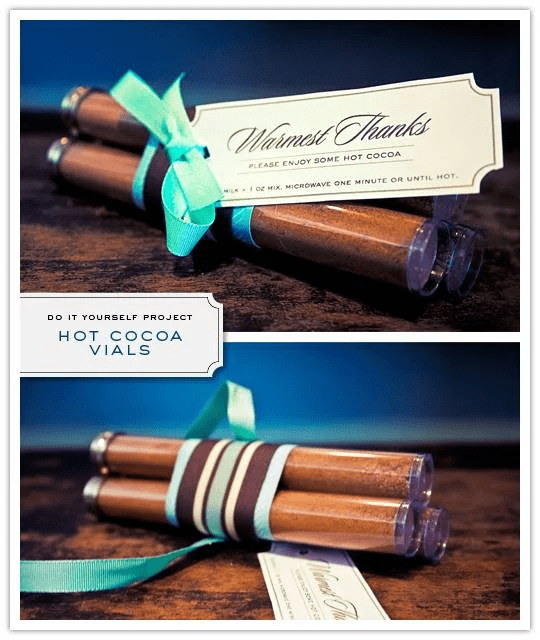 Showcasing Your Talents
All brides have their own skills which they have honed over many years of dabbling with various jobs, hobbies and crafts. Why not showcase what you can do by creating your own wedding favors?
For example, if you're a origami expert, consider performing some paper-folding wizardry to create some perfect paper cranes or flowers to impress your guests.
Get Your Bake On
Everybody knows that food is the way to most people's hearts. Use this to your advantage and whip up a storm to blow your guests away. If you are having a seasonal or themed wedding, you could even decorate your baked goods with this in mind. For example, if you are having a gorgeous Christmas wedding then you could decorate cakes with festive designs, berries and confectionery.
Personalize Your Wedding Favy Gifts
Personalizing your wedding favy gifts is a great way to show your friends and family just how much you love them on your special day. It is really quick and easy to personalize your gifts, and a little effort goes a long way.
Labeling Your Wedding Favors
You can either print stickers to label your wedding favor gifts or you could even handwrite your own labels for that extra special touch. What's more is that you can label almost any item imaginable and labels are very customizable – you can create unique designs for each person or use thematic designs to suit your wedding's theme.
Jars, Boxes and Tins
Bridal Shower Co supplies a really impressive selection of personalizable wedding favy boxes, mason jars and tins. These products can be delivered straight to you in a short space of time – perfect for any last-minute merchant! You can fill these containers with anything from chapstick to chutney.
Luggage Tags
Luggage tags are the perfect choice for any thoughtful wedding planner on a budget. They are a highly customizable item, and double up as extremely practical – getting your guests to clearly label their bags and suitcases will prevent any mishaps when it's time for them to depart.
Give Your Guests the Gift of Life
Providing your guests with potted plants is a very quirky way to impress them with your thoughtfulness. Feeling adventurous? Consider giving your guests a mini potted succulent as a wedding favor. Wedding Favy provide a wide variety of wedding favor gifts including potted plants, seeds and personalizable watering cans which are particularly appropriate for Spring weddings.
Roundup
We're sure that you will find inspiration from this post and create or purchase some unique wedding favor gifts to make your mark on your special day. Here are the key points to take away from this article:
DIY gifts are a really great way to showcase your talents to your guests
Any gift item can be personalized and it can be very cheap to do so – you can even create your own handmade labels
Consider giving your guests the gift of life with a potted plant or seeds – ideal for the quirky wedding planner on a tight budget
By Hollie Jones
Hollie is a freelance writer and co-writer for the Hollie and the Ivy blog. She is passionate about upcycling, interior design, crafts and weddings. Hollie enjoys writing about these topics and spreading her knowledge and experience to others.