No day is as special and enchanting to a woman as her wedding day. Making choices for this day can be nerve wrecking and challenging because you want to make certain every detail is perfect, memorable and unique as possible. Stepping outside the box and away from the traditional church wedding can be a great way to plan a day that you and your fiancé will never forget. Consider the romance and allure of a Grand Canyon wedding and the excitement about the honeymoon that will follow this kind of romantic and unusual ceremony.
Planning Ahead For Your Wedding
Imagine soaring over the gorgeous Grand Canyon after being married in the center of it. Sunsets at the Grand Canyon are renowned all around the globe, so you can imagine the beautiful backdrop for wedding photos you will have to show off for years to come.  Maverick helicopters happen to offer you just that via full range of packages that are designed to accommodate every bride and groom!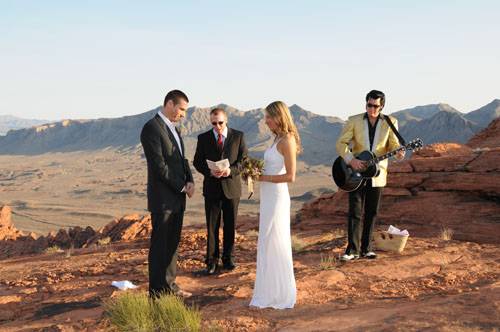 Included in Maverick helicopter wedding packages is the assistance of a professional and experienced wedding planner and coordinator, so you can relax knowing a lot of the minor details that are so important are being taken care of for you. Wedding packages include the minister, a wedding cake and a perfect intimate reception with Champagne, hors d'oeuvres and beverages, all taken care of by our professional wedding coordinator. This is an especially helpful benefit for brides trying to plan their special day without the help of friends and family.
Inviting Mother Nature As The Maid Of Honor
One of the most popular wedding venues in Nevada is The Valley of Fire, the oldest state park in the region and one of the most beautiful places in the world. The valley gets its name from the fiery red rocks surrounding it and when the sun shines on them, the effect is nothing short of miraculous. For the couple seeking the most unique wedding venue, the Valley of Fire certainly has a great deal to offer. You and the groom can even exchange vows with a handsome Elvis look-a-like singing at your ceremony.
Falling Away From Traditional Weddings
Maybe you do not want to wear a white wedding gown or maybe you have a gown in mind you want to be married in for sentimental reasons. Your wedding means you can wear whatever you like, whether it is a bright red gown or a floral print.
Your wedding day is yours alone and should never be constricted to the confines of tradition, especially if you are getting married during a fantastic helicopter tour. The only traditional aspect of getting married during a fantastic helicopter tour of  the Valley of Fire is you and your future husband sealing your vows with a kiss.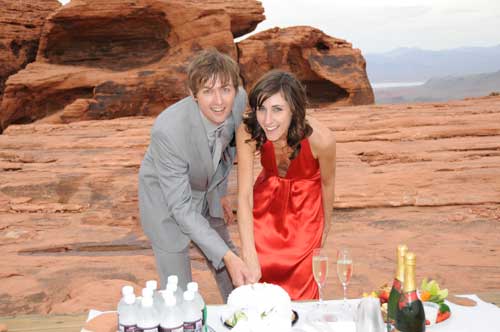 A Nevada Honeymoon
The perfect ending to the perfect Grand Canyon wedding is planning the first night out as a married couple. One of the greatest places to spend a honeymoon in Nevada is Las Vegas where there are great opportunities for dining, accommodations and entertainment.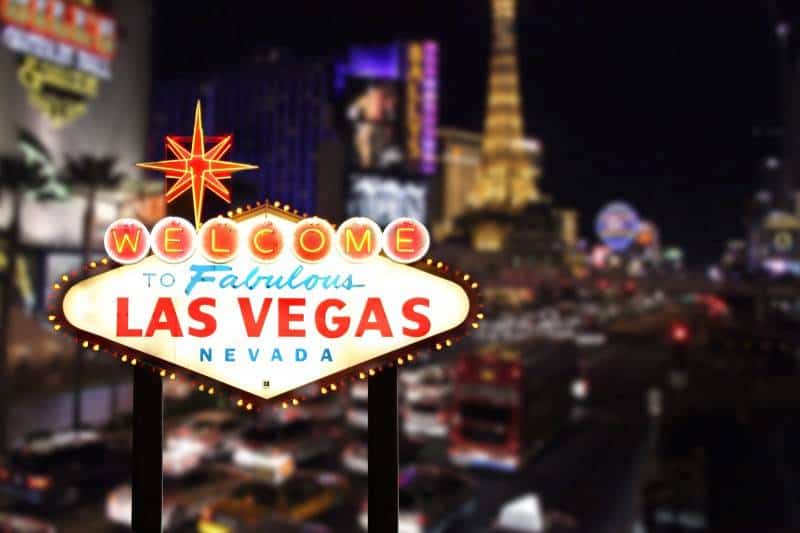 ** This post is sponsored **