While some brides prefer large, elaborate and immaculately decorated wedding cakes, a new trend seems to be emerging to brides the world over. Rustic wedding cakes are becoming very popular, especially among brides who aren't afraid to deviate from tradition. These are just a few examples of how gorgeous your cake can be if you choose to go for rustic wedding cakes.
White Rustic
This beautiful cake features white icing and some succulent embellishments topper. Simple yet sophisticated, this rustic wedding cake is oddly elegant. This cake will go well with 2017 Pantone Color greenery color palette.
Pastel Ruffled Cake
This beautiful ruffled cake features pretty pastel colors and simple floral embellishments. The ruffled look is very popular among rustic-themed weddings for its flirty and playful aesthetic. The ombre effect adds to the rural charm.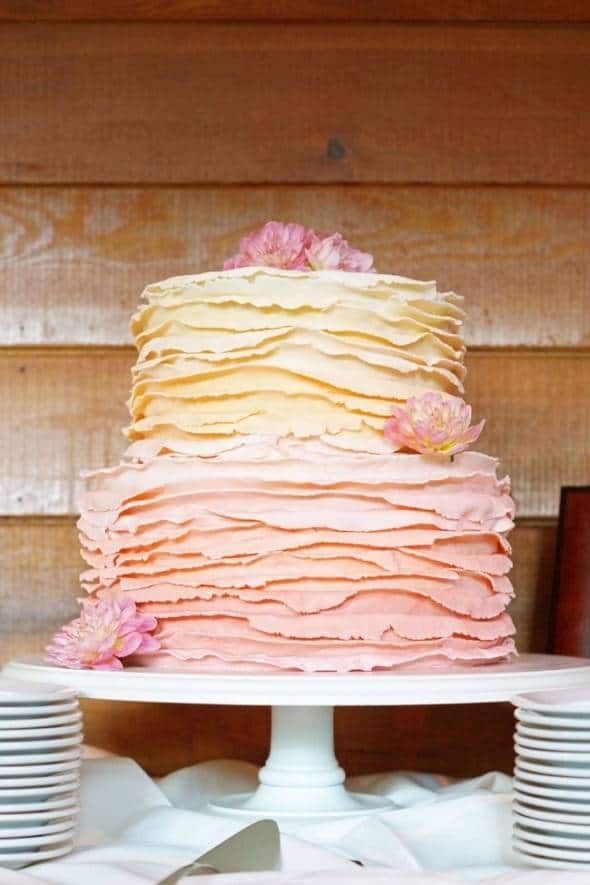 Pretty Neutrals
This absolutely gorgeous rustic wedding cake features a simple frosting technique, and is embellished with raffia and neutral flowers, as well as topped with neutral flowers – perfect for brides who want some understated charm. This also fits perfectly in wedding set in the fall.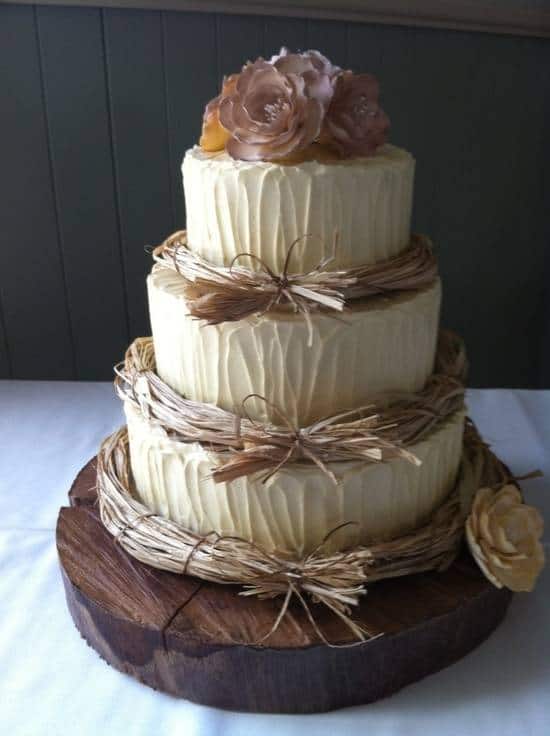 Bird Topped Cake
This gorgeous rustic cake is simple but breathtakingly beautiful. The bottom tier is frosted with a rosette technique that gives it texture and beauty while the top is wrapped in burlap. The cake is topped with cute bird toppers that are charming and whimsical, perfect for lovebirds. I can totally see this in a Portland wedding.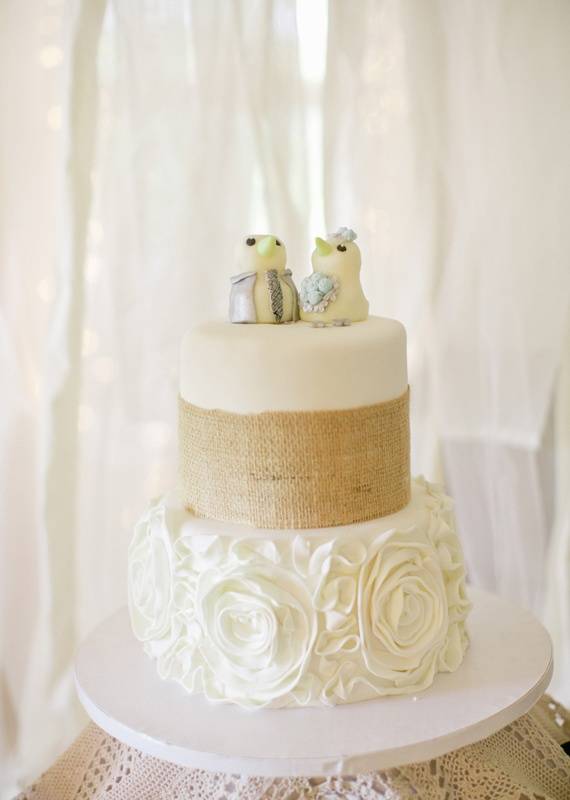 I hope these rustic wedding cakes help you decide on the best cake for your wedding.
​Share on Facebook, Twitter, Pinterest, and Instagram if you like this article.