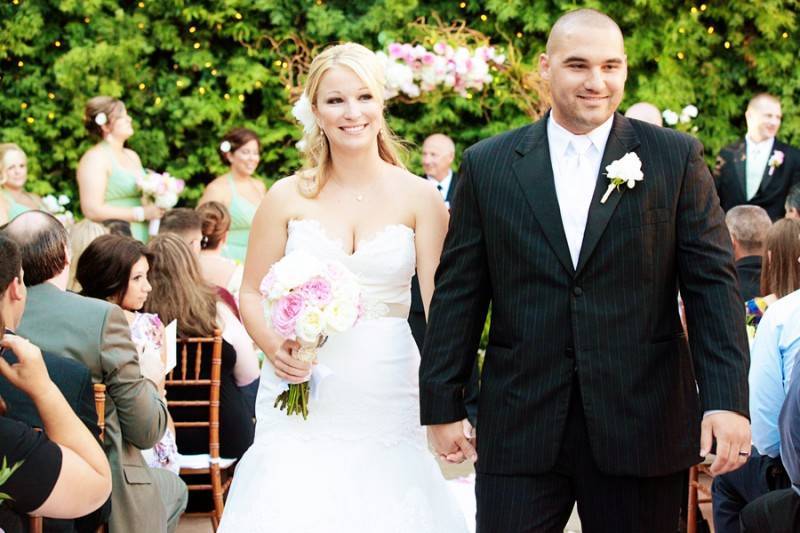 Rihana & Ryan had an outdoor wedding filled with adorable customized details that will give you an idea how fun and ingenious these lovebirds are. The photographer's account will seal the deal on that one later. But gosh, I cannot stress enough how lovely the reception setting is. The bride wanted it to be soft and romantic and she achieved more than that! It was just amazing both on broad daylight and night time. And lastly, I must say, you really need to see their wedding cake topper so you can understand my continuous emphasis on the word "Lovebirds". It's just the cutest thing. Congratulations Rihana & Ryan!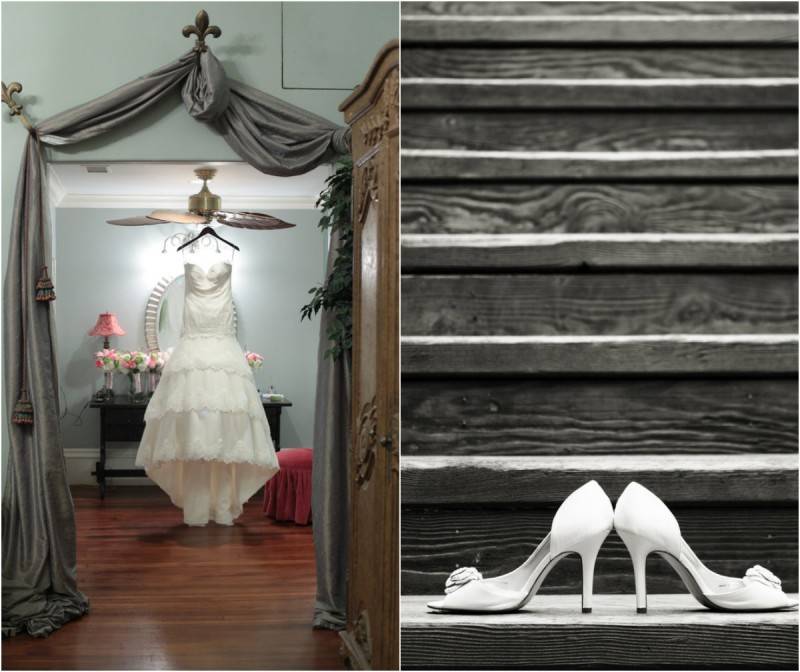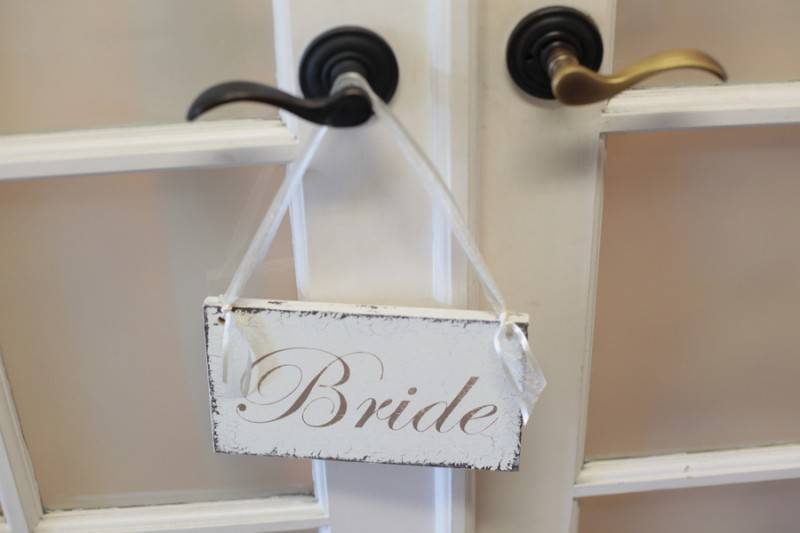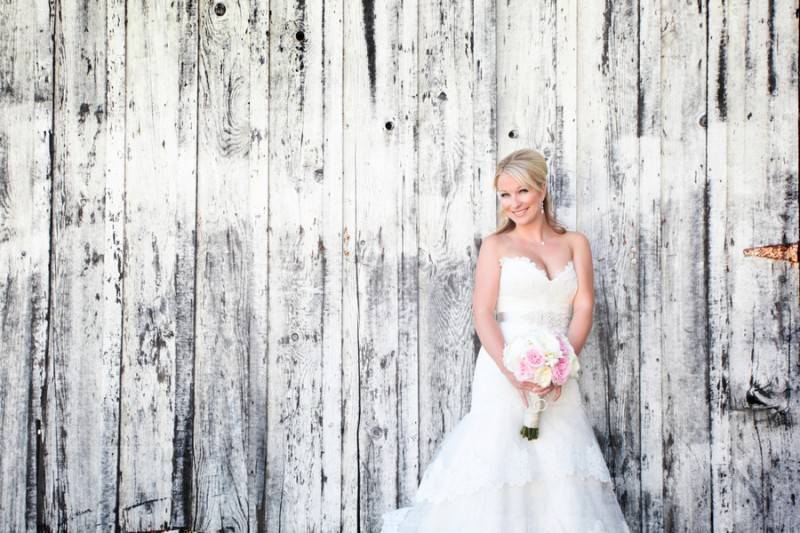 This is their photographer's testimonial on the couple's fun-filled wedding day.
"Oh My God.. this wedding was full of shenanigans! First of all I want to say that this wedding has some of the cutest wedding details and I know that most of them are hand crafted from artists from Etsy. The venue is gorgeous nested discreetly on the main downtown area of San Juan Capistrano less than a block away from the Mission. But these people were so FUN! The guys are all cops… that is just the beginning of the story. They were nuts. I wouldn't even want to submit some of the insane photos that we took. And the bride… just kept rolling her eyes. She was used to it. Although she has a bit of a crazy side herself. When we saw a motorcycle while we were shooting in the downtown area she insisted with a photo on it. We had to ask a complete stranger if we could shoot on his motorcycle. He was of course flattered! The night was amazing. Full of silliness and even a cigar bar. How can you not fall in love with this amazing couple!"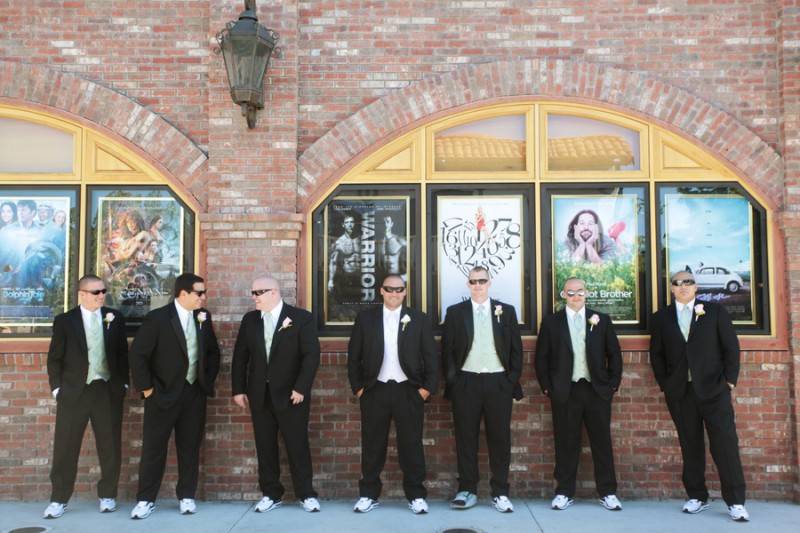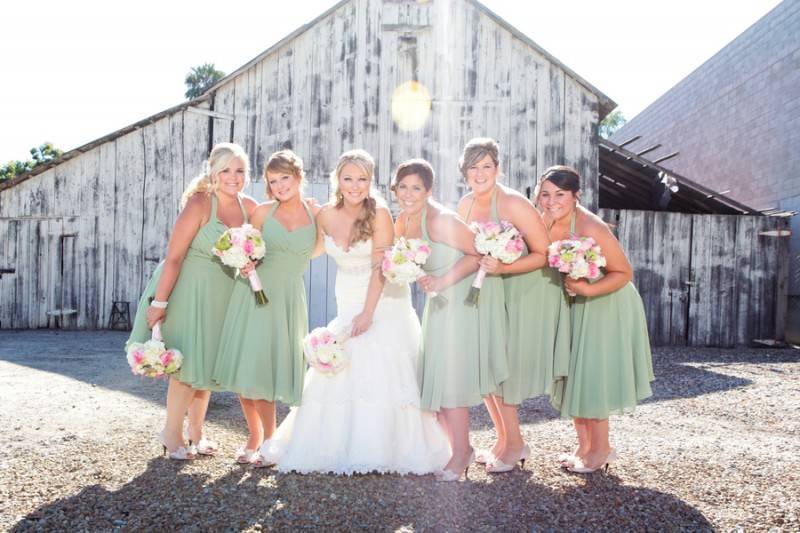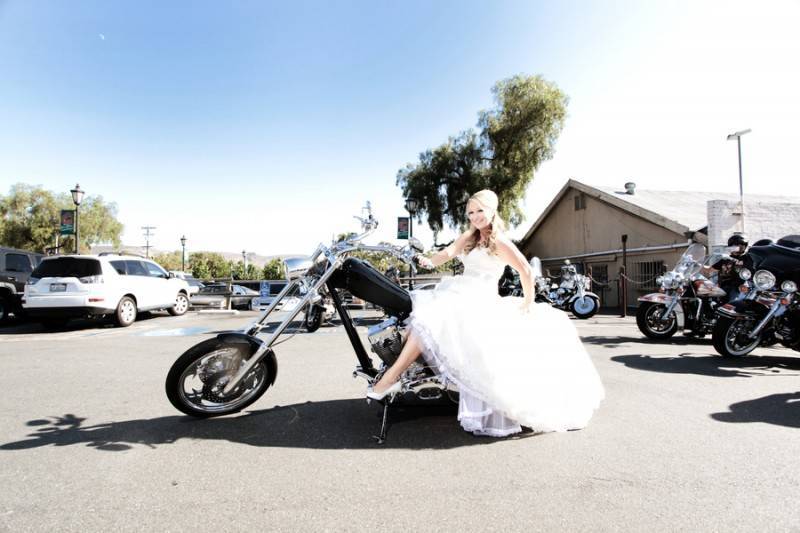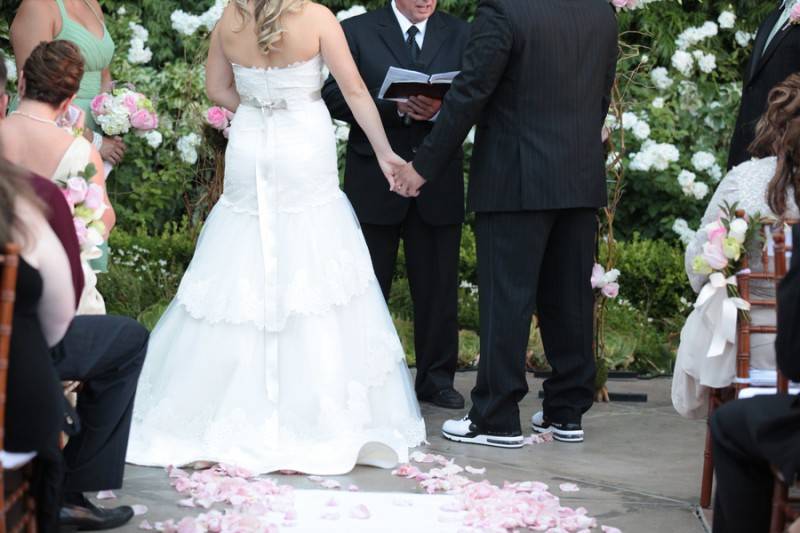 Now we read the bride's story. On how their love story progressed and how their wedding ended up the beautiful way that it did.
Ryan and I met in High school. I remember the first time I ever saw him I immediately had a huge crush on him. I couldn't even speak around him I would get so nervous. He was a grade younger and had a girlfriend so we never got together in HS. A couple of years later he came with a friend to my softball game, his friend was dating a girl on my team. I injured myself during warm up and sat the game out, we ended up talking the whole game on the bleachers and were inseparable ever since…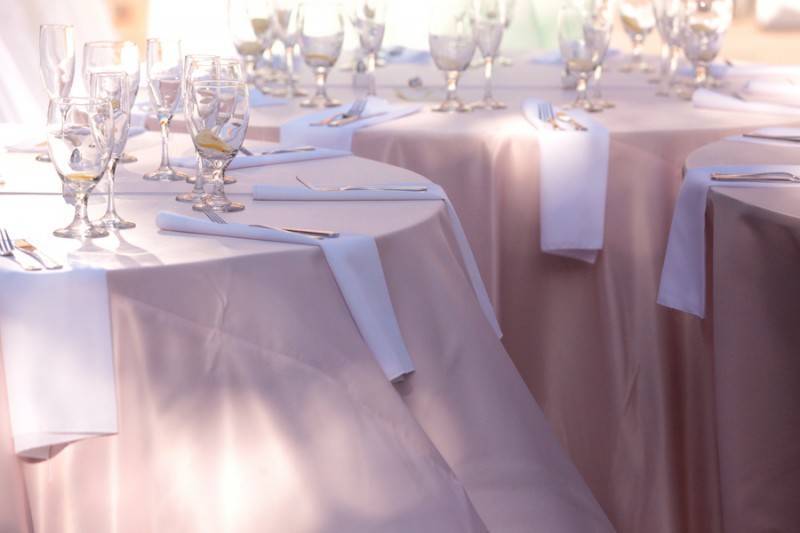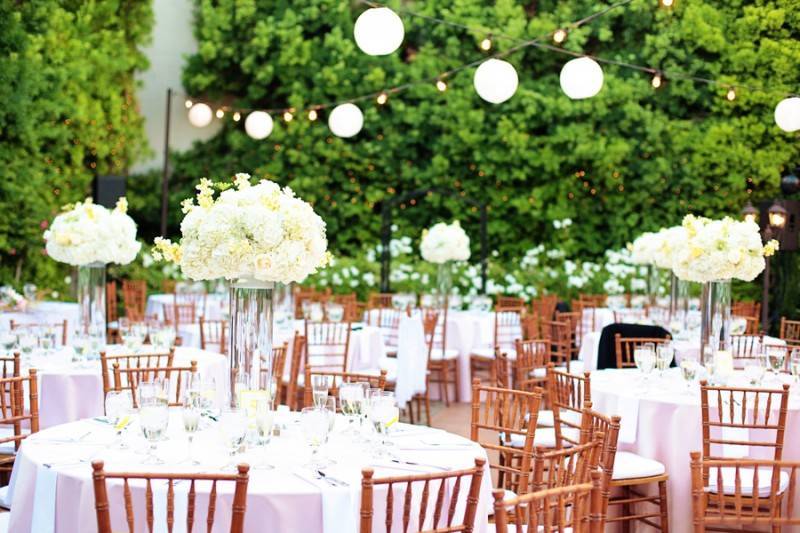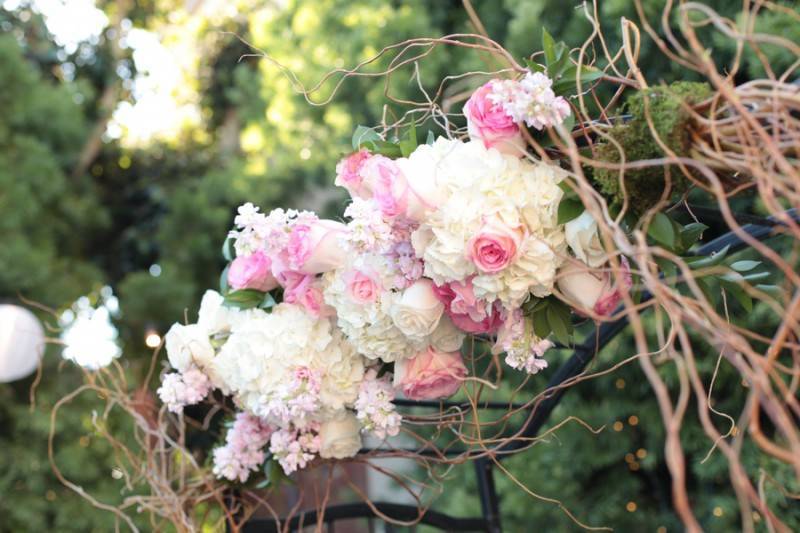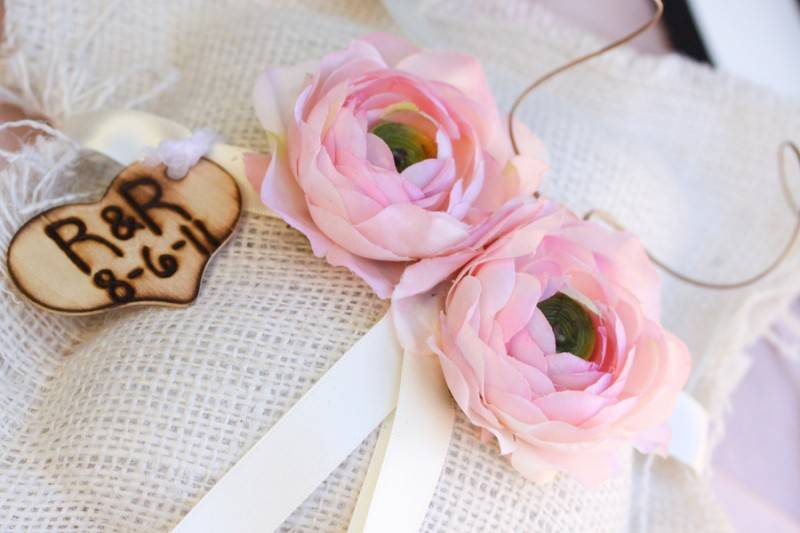 For me the wedding was more than a huge party it was our time to promise to love each other forever with all of our friends and family there. We did things like the "ring warming ceremony" where we passed the rings around for everyone to hold a moment and have well wishes/ a prayer for our marriage before the actual ceremony began. The party was important to us too, we wanted everyone to have a great time. We had flip flops for the girls so they could get comfortable and dance the night away. We also had a cigar roller, my husband is Cuban so that was important to him.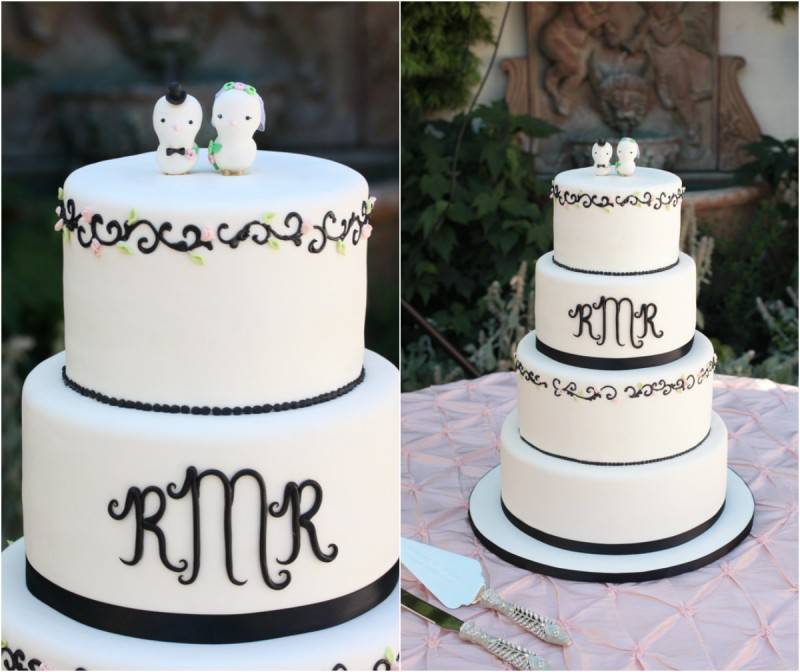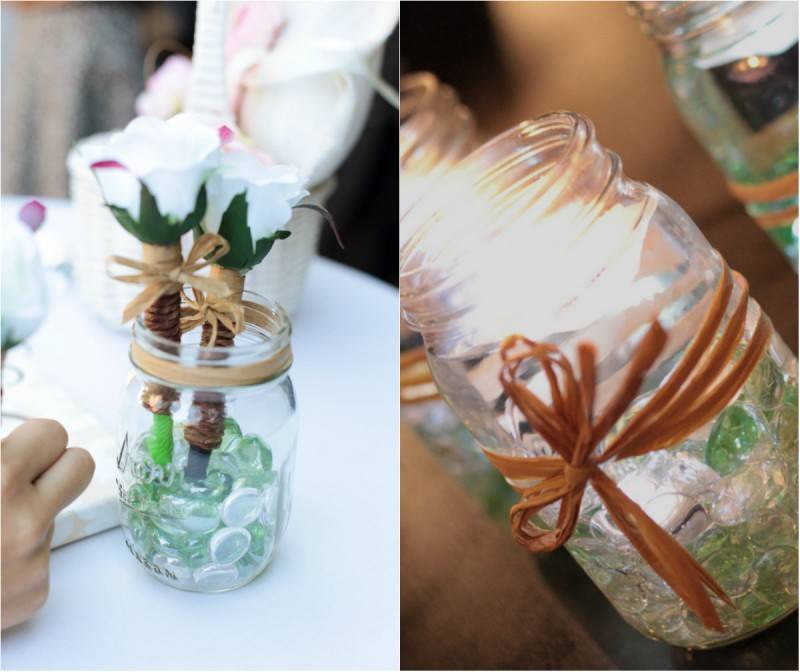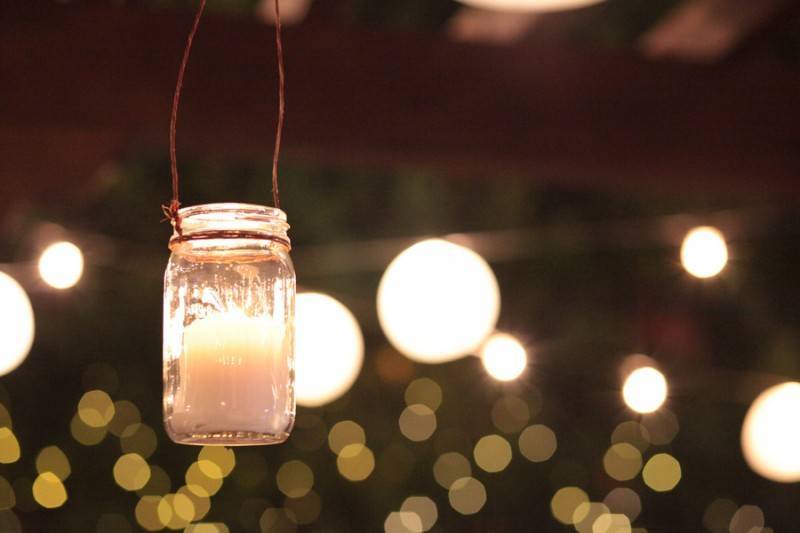 I didn't have many heirloom items other than pearl earrings my mother-in-law wore for her wedding so I had lots of items specially made that I hope my daughter can use at her wedding. I had handkerchiefs made for me and my mom and mother in law. I had a ceramic dish made to hold the rings. A special hair flower, a cake cuter and champagne glasses with out wedding date inscribed on them. Basically everything was custom made and personalized with either r&r or our wedding date 8/6/11. We had mason jars hanging with candles. I wanted a romantic feel.
Vendors
Photographer:  Square Eye Photography
Reception Venue: Franciscan Gardens
Coordinator: Holly Schonke from Simply Sweet Weddings
Wedding gown: Mon Amie Bridal Salon
Caterer: 24 carrots
Cake: Sonny at Filigree cakes