Click image to enlarge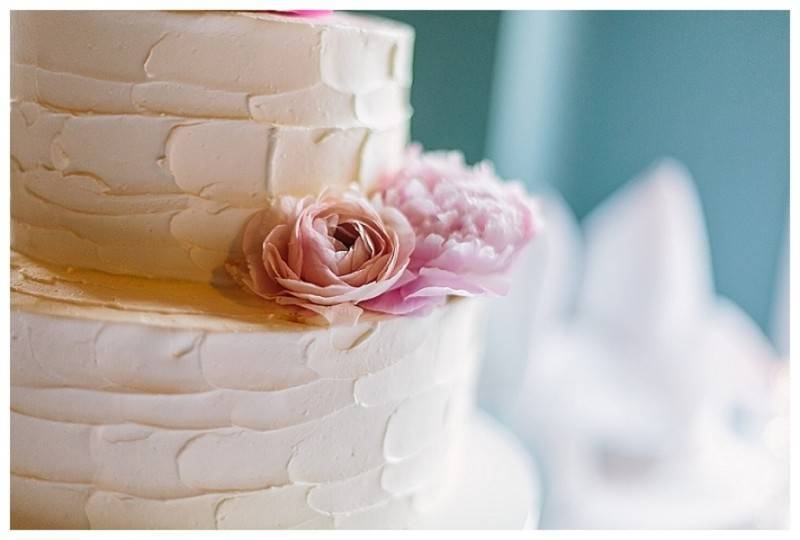 Like. Click to Vote
>
A color palette inspired by the beach and decorations inspired by the gardens – not only does that sound refreshing but it's actually a really amazing combination that created this beautiful album. The flowers, which was the main accent, looked so pretty as it adorned the botanical gardens our couple chose for their ceremonies. And to make that part of the day even more special, they released butterflies, in honor of our bride's mom, and the little creatures fluttered on to everyone's heads (so adorable!). The reception was equally lovely and the details are all noteworthy, specially their cake. Congratulations on your wedding, Tara & John!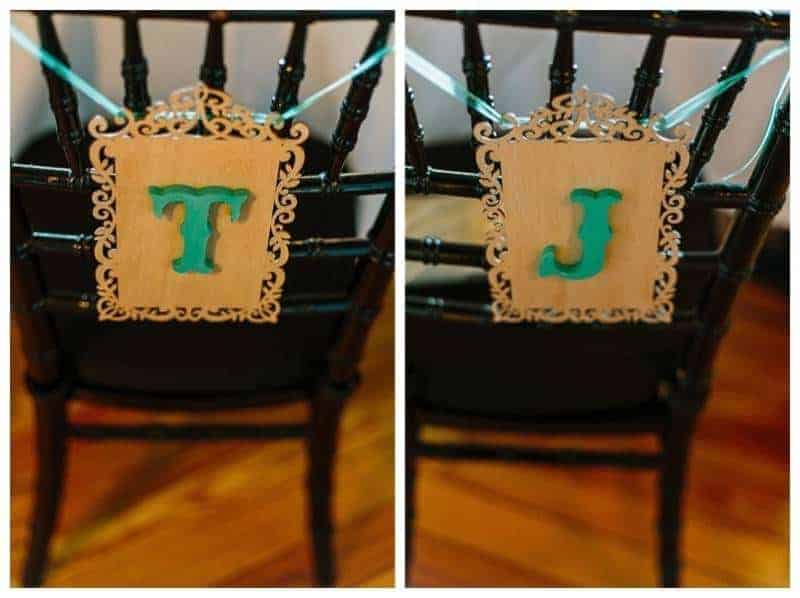 Bride
What is your story as a couple, how did you meet & fall in love?
John and I met doing jujitsu when living in Columbia, South Carolina. We started dating sooner after that and have been together ever since.
What makes the two of you a perfect match?
Although we have many things in common and enjoy the same sorts of activities and adventures, our strengths and personalities are quite opposite. Because we embrace those differences, we balance each other very well. Also, we are both loving and affectionate people.
How did he (or you) propose?
He proposed on the beach in South Beach, Miami. South Beach was our first and is our favorite vacation spot together. It is a very special place to us and was the perfect place to propose.
How long was the planning process? Did you think it was enough time?
About 11 months. We got engaged in. May and were married the next April.
What was the best advice you received when you were planning your wedding?
Enjoy the process because it flies by. That was very true!
What tips & tricks (can we use "hacks"?) can you share future brides that you yourself have learned during and after your wedding?
Edit your ideas. There are tons of things you add to your day, but focus on the things that really matter to you and your fiancé. This will help to ensure your day is cohesive and stays within budget.
What were some challenges you faced while planning your wedding & what did you do to address them?
Keeping it small. We invited only immediate family and a few friends. We knew we wanted a small wedding but not everyone felt the same way. Also, it was difficult for us to exclude other folks we cared about. In the end, we were glad we stuck to our original of plan of parents, siblings and BFFs. It was exactly as we hoped – small and intimate with the people we cared about most in the world.
What inspired your wedding décor? Why did you choose the things that you did?
The colors were inspired by the colors of South Beach. The decor was inspired by our the garden venue. We wanted the wedding to feel easy yet romantic. All of the decor (e.g., the burlap, the mason jars, the lace, the wooden table numbers) was selected to help keep that mood.
What was the wedding budget?
12,000
Where did you save the most money?
We got a great deal with our reception, our photographer and our florist. We worked very hard to find vendors that fit in our budget. In the end, we couldn't have been happier with all three choices.
What was the biggest expense?
The reception.
How many guests were invited in your wedding and what was the final guest count?
25 were invited and 17 came.
How did you narrow down your list?
We made a rule to from the beginning to include only immediate and family and best friends. Having that "rule" helped us respond to our family, and each other, when someone tried to push the guest list.
What songs did you use during the ceremony?
Ode to Joy (reccessional), Ombra Mai Fu (bridal procession), and Simple Gifts (wedding party procession)
Where did you go on your honeymoon?
Mykonos, Greece
What are you most excited about for the future?
Buidling our family. We are having a baby!!!
Do you have advice for couples still in the planning process?
Keep focused on what you and your fiancé really want. Lots of people will offer you lots of advice and opinions, but if you stick with what you want you will have the day of your dreams. It worked for us!
What is the overall story for this album?
Family, friends and lots of love. We are a both very loving and affectionate people. I think you can see it in the way we interact and how we everyone in our family interacts. For us, that was what our made our day special.
What inspired the wedding day outfits?
The garden venue in the south inspired my dress. I tried it on and I knew immediately it was perfect.
What was your favorite part of the day?
The ceremony. It was so touching to stand up front of our closest family and friends and declare our love and intentions. Also, the butterfly release at our ceremony was particularly memorable. We chose to include those to honor my mom who passed away four years ago. Because the day had been overcast and rainy, the butterflies stayed around much longer than they usually would. It so special to have them hang around with all of us and made us feel like she was right there with us.
Was there any Do it Yourself (DIY) projects? If so, can you describe them in detail?
We didn't do a lot of DIY and some of it was semi-homemade. My dad and I made a wooden sign for the garden with John and my name on it and our wedding date. Also, we made little favors of Mexican wedding cookies we bought from a local coffee shop and packaged them in small kraft paper bags with a tags that matched our stationary. Finally, I purchased burlap flower girl baskets from etsy and decorated them with lace and flowers to match the wedding decor.
What were the highlights from the ceremony & reception?
Aside from the butterflies, I would say the lasso ceremony. My husband is Mexican and we loved this we are able to incorporate that tradition.
Was there a theme for the ceremony and reception?
Not really. We really just wanted everything up feel low key and romantic.
What part of the ceremonies do you think was the most memorable for you? (& your guests?)
The butterflies. Everyone was so excited about the little butterflies that landed right on their hands and heads. You could just hear the joy in their Oohs and Ahhhs.

Vendors
Photographer & Videographer:  Harper Noel Photography
Flowers:  Kato Floral Designs
Hair and makeup: Savannah Makeup Professionals
Ceremony:  Savannah Bontanical Gardens
Reception:  Vic's on the River
Officiant:  Gazebo Weddings of Savannah
Dress:  Melissa Sweet for David's Bridal 
Stationary:  Smitten on Paper