Looking for that perfect style for your wedding this season? Look no further, we've got something special for you today! Outdoor weddings are getting more and more popular this season and this featured wedding of Todd and Whitney is another beautiful example of incorporating the stylishness of a garden design and a monumental location such as Keystone, South Dakota with the color palette of Fall. Cadey Reisner captured this gorgeous event for all of us to see, and I cannot tear my eyes away from the screen! Just take a look at how beautiful Whitney's immaculate gown from David's Bridal that perfectly matches Todd's navy suit and pink tie. And don't miss the styled cake from Star Spangled Batter that is just noteworthy! Check out more from this monumental wedding as you scroll down below! Enjoy, darlings!
We're All About the Details!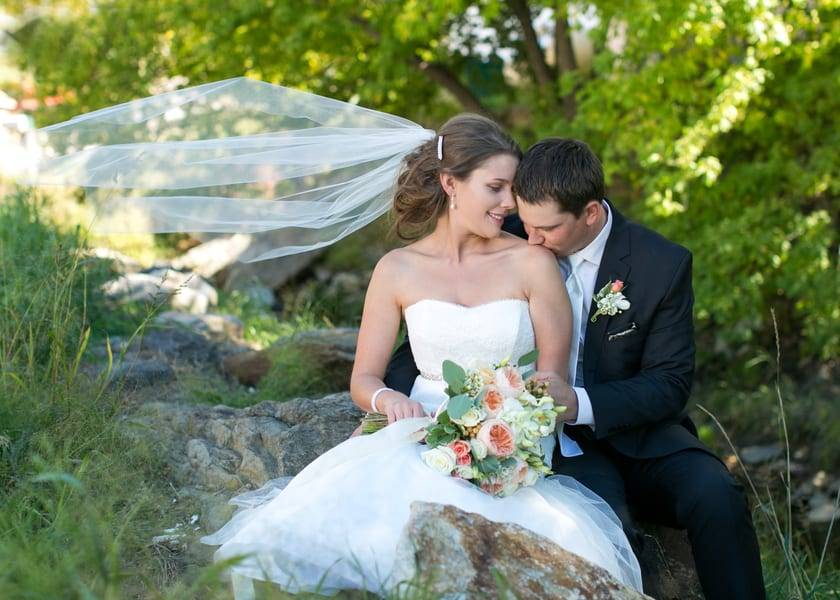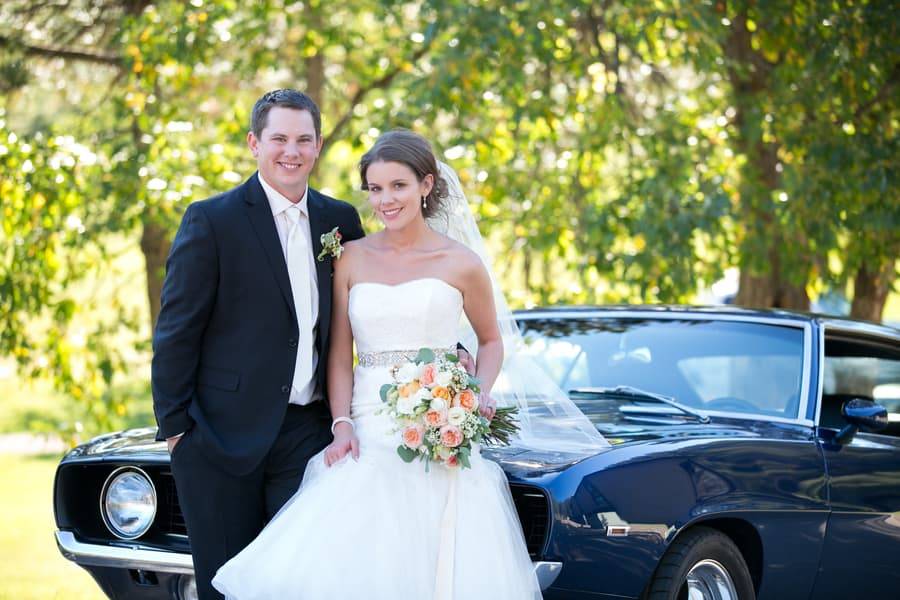 Keystone is a very popular town in South Dakota, because is the home of Mt. Rushmore. While they were taking photos, the historic 1880 Train pulled into the depot. There was also a cowboy that was waiting to get on the train with his guitar. They persuaded him to play a song for the couple so they could have a lovely moment at the train depot.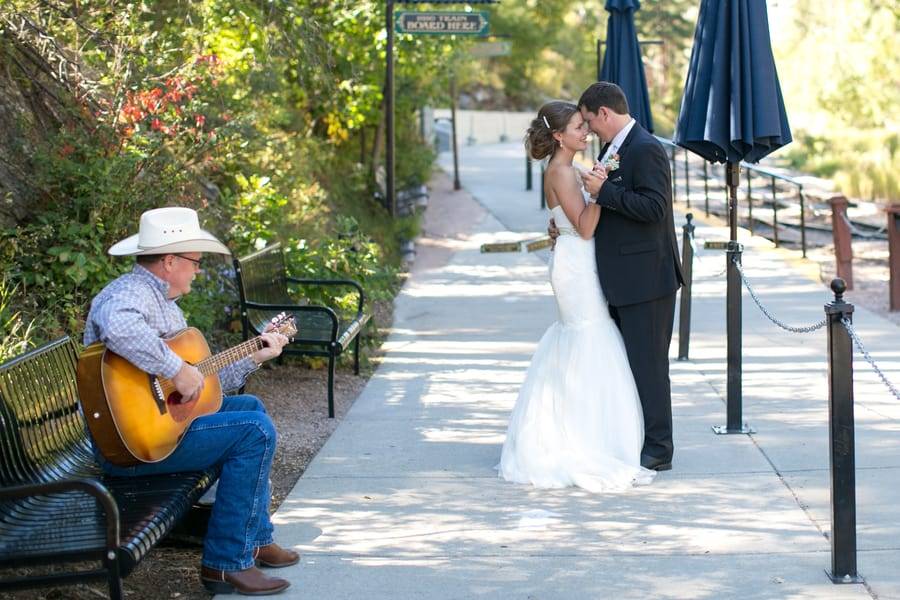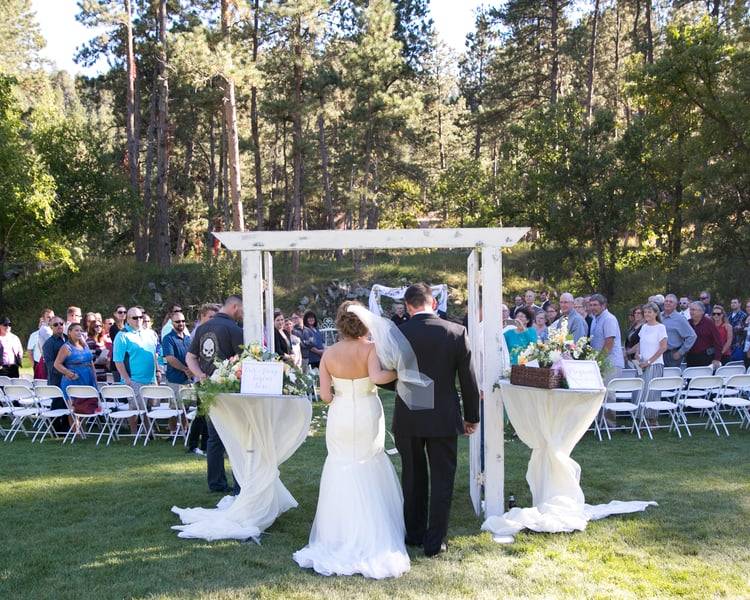 The Garden Wedding
Garden weddings are getting more and more popular during this season. A showcase of lush flowers and the laid-back simplicity of outdoor events is what makes this kind of setting one of the most romantic and momentous style for anyone who wants to have that fairytale design.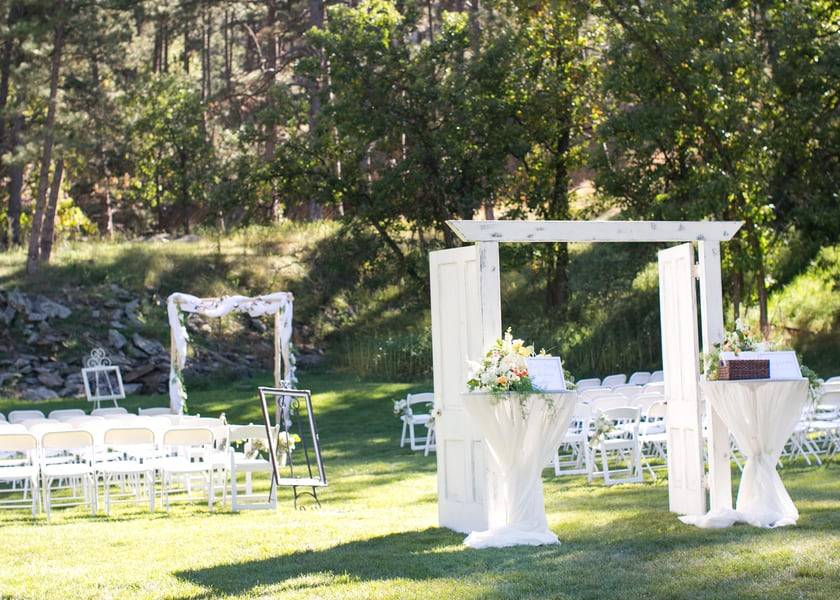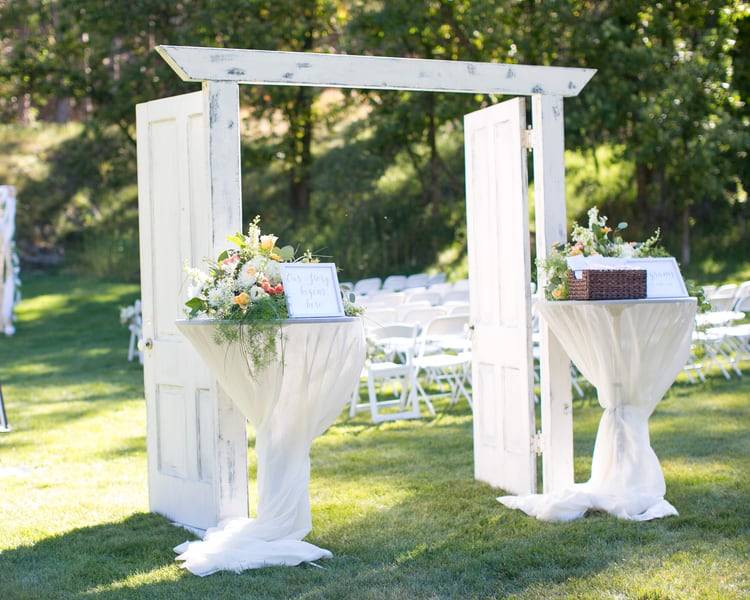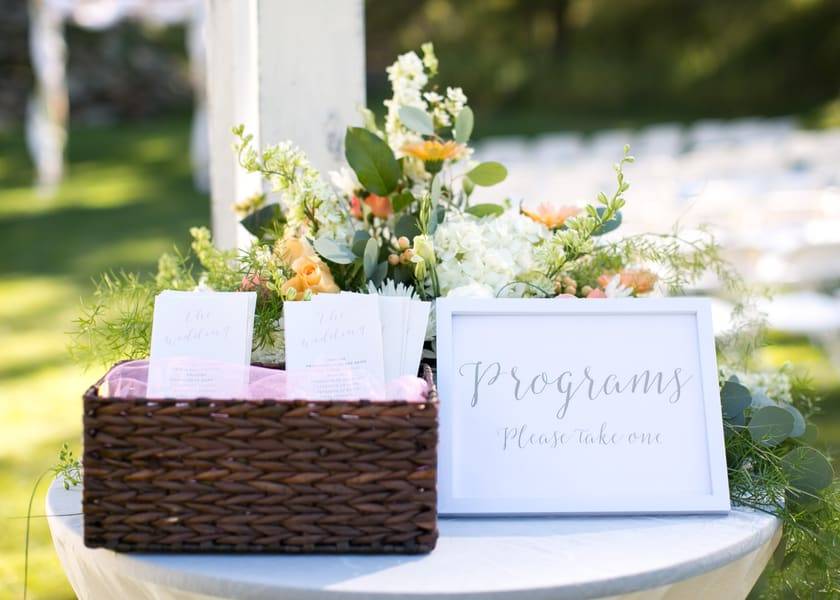 The Florals
This floral bouquet from Roots Floral is a vibrant posy of beautiful flowers. From roses to orchids, what they arranged for Whitney in her wedding is simply gorgeous!
The Wardrobe
Whitney wore a white bridal dress from David's Bridal that matches perfectly with Todd's navy suit and tie. Her bridesmaids wore pink dresses that complements the whole garden themed design.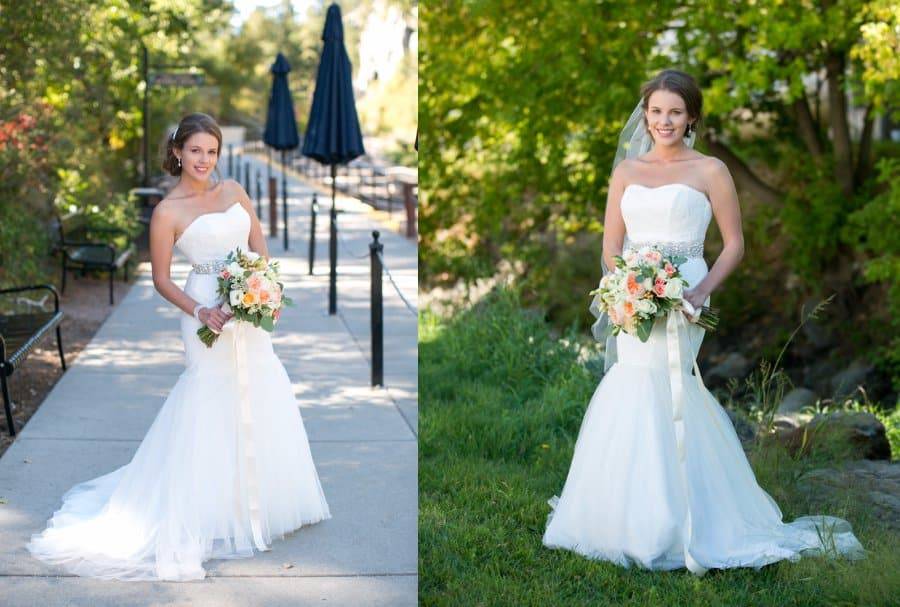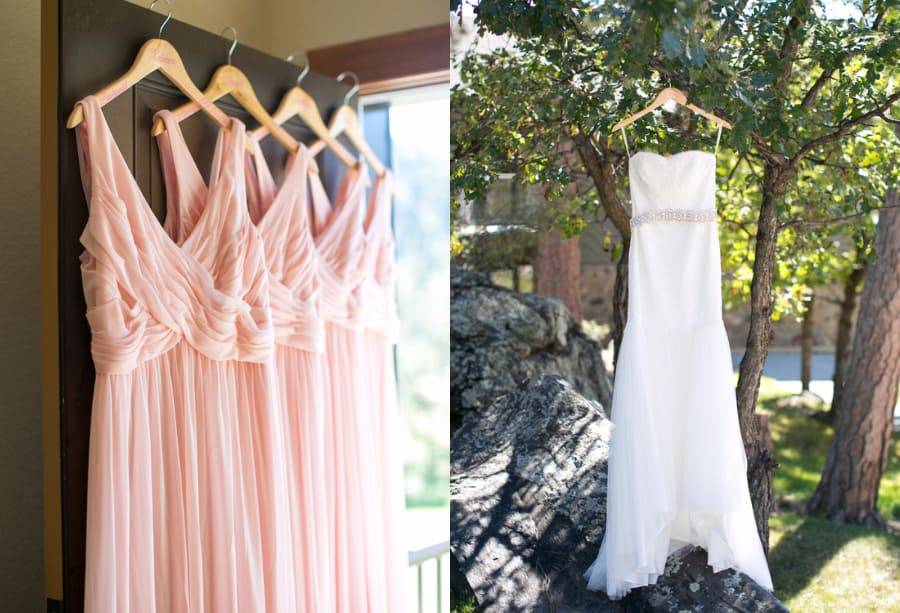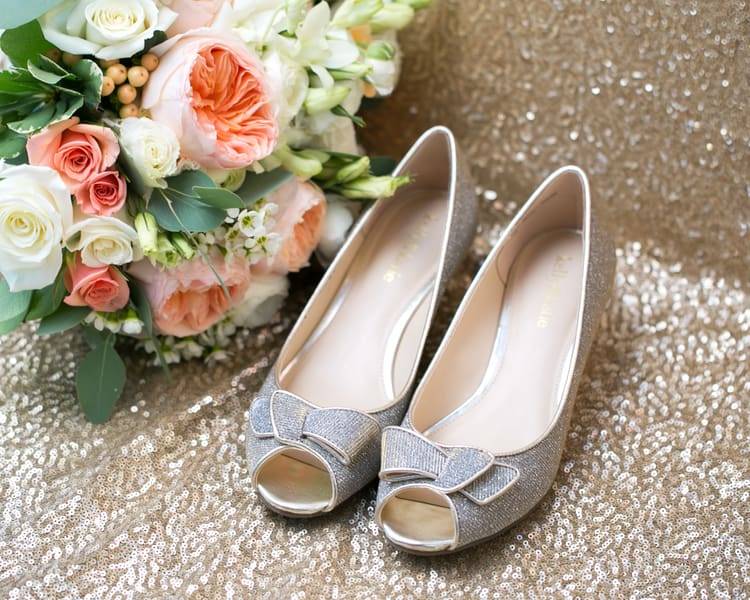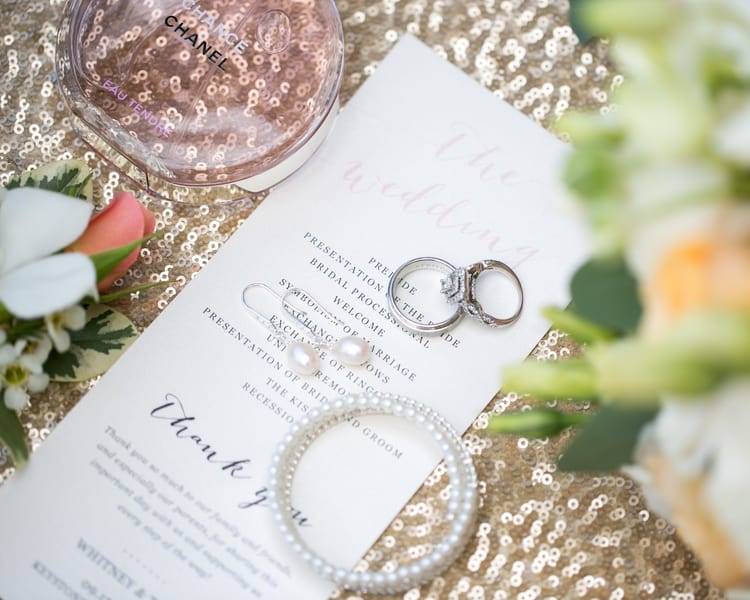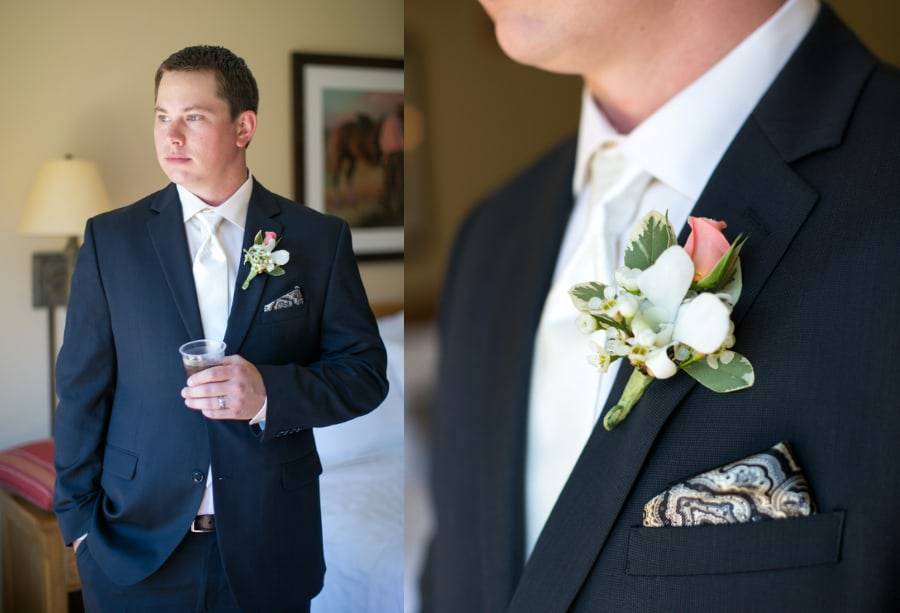 The Reception
Located just outside of Keystone, the K Bar S Lodge is tucked away for a true Black Hills experience! Views of Mount Rushmore from your room and the perfect reception for any wedding that desires to have the best place and experience.
Something personal was using her in law's toasting glasses for her toasting glasses. They will hang on to them and hopefully pass it on to their children. They had a custom unity tree made for their wedding ceremony.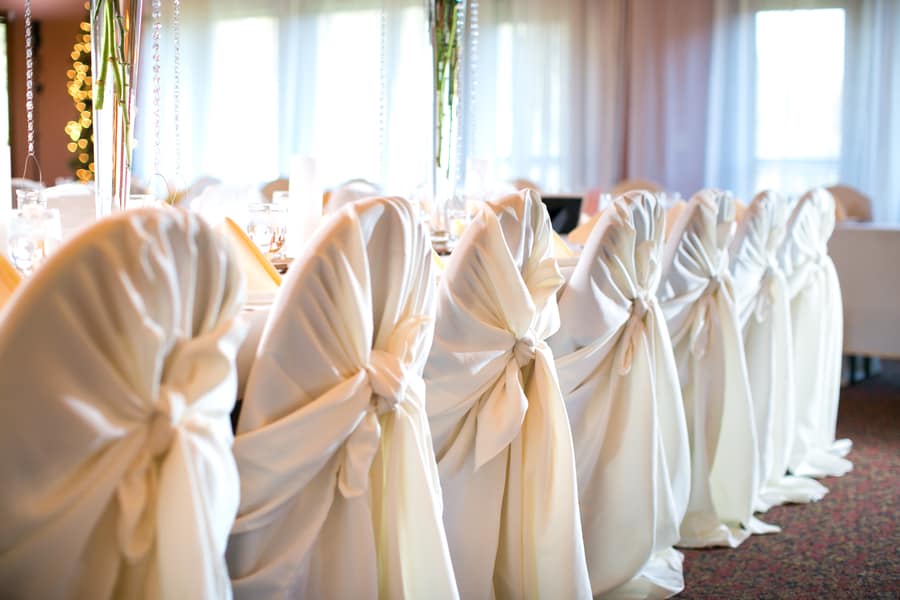 The Dessert Table
Their cake was baked and designed by Star Spangled Batter that offers a wide variety of desserts that suits to your every special occasion.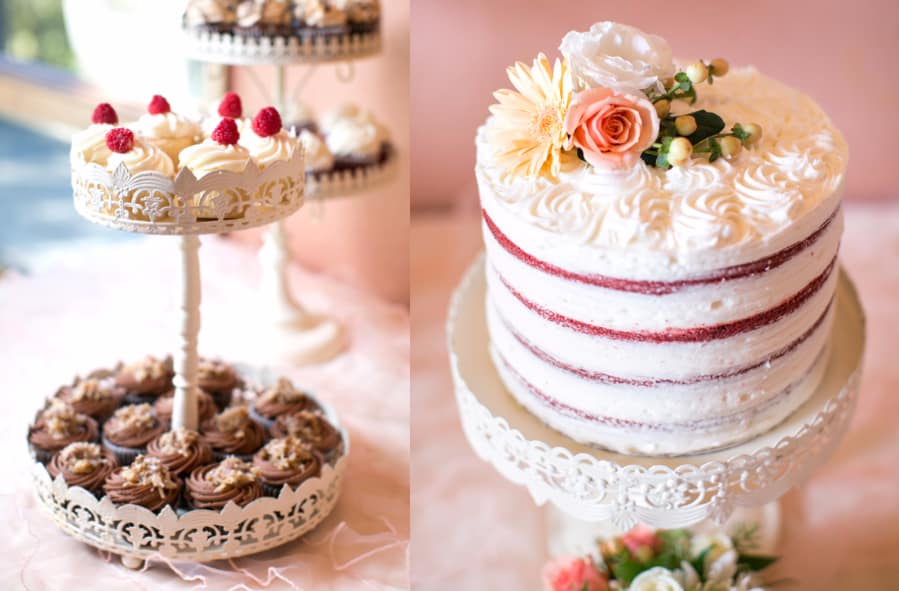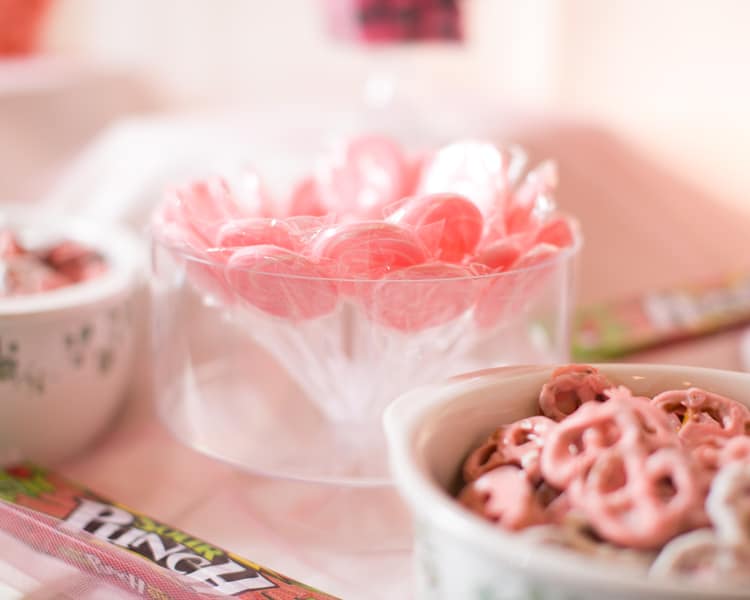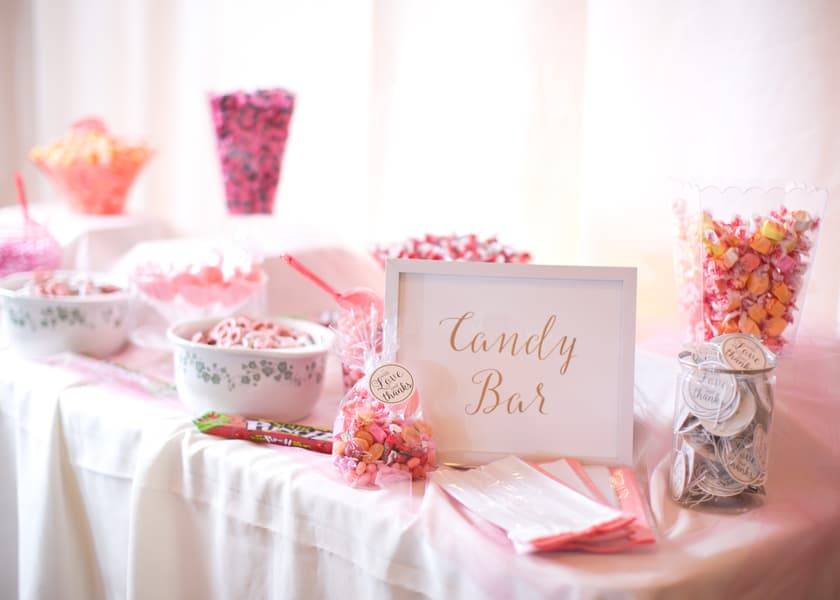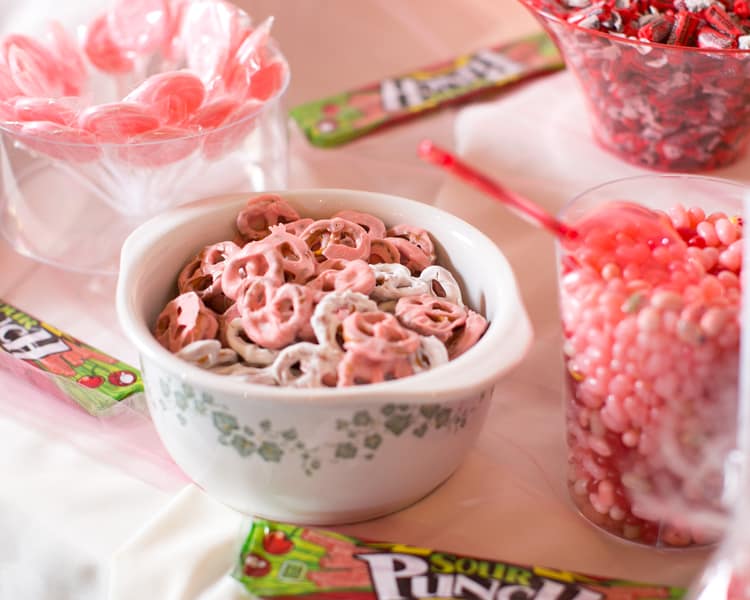 Vendors
Photographer: Cadey Reisner Weddings
Dress Store: David's Bridal
Event Venue: K Bar S Lodge
DJ: Marek's Entertainment
Floral Designer: Roots Floral
Photo Booth Equipment: Rushmore PhotoBooth
Hair Stylist: Salon One
Cake Designer: Star Spangled Batter
Event Designer: Table 4 Decor