Every day on my walk to work, I pass a Thomas Pink display at Macy's that has some of the most awesome bow ties ever. I've recently been wondering, thought they've started making a resurgence, why they aren't more popular. They may seem a little formal to some, but if the entire look is more casual (say no to the tux!) it can actually look quite cutting edge or throw back chic. Here are some of my favorite picks in one neat little round up.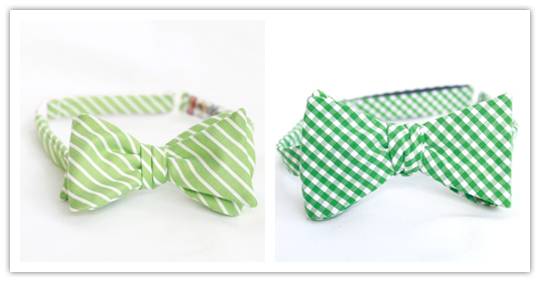 Xoelle: These really clean, graphic prints give the bow ties a sleek and contemporary look. Because the pattern isn't busy, they're a great option for those who think the shape of the bow tie gives just enough character but don't want to go for a solid option.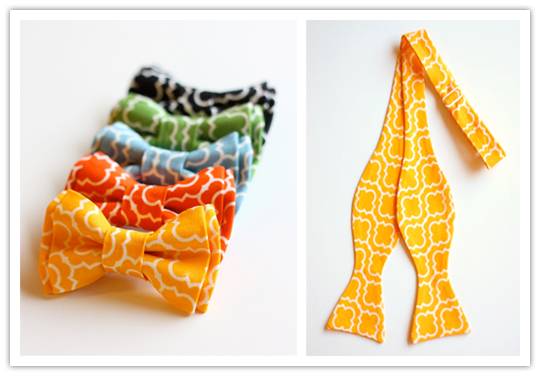 The Belle and the Beau: These bowties have a fantastic graphic Hollywood Regency style pattern. A glamorous pattern with paired with a poppy color makes for one fabulous bow tie!
Divine Domestication: A huge assortment of patterns and colors are available here. Check out the boy's section if you don't see what you're looking for in men's – custom orders are welcome.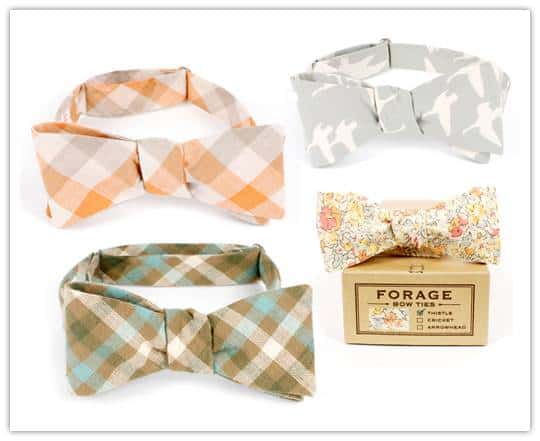 Forage: If you're looking for something a little more outside the box in terms of pattern, this is the line. I've chosen my favorites above, but all of the styles have a bold look to them that are dying to be paired with a crispy tailored solid color suit so they can really pop.
Images from their respective stores.