Aside from the famous Eiffel Tower in Paris, the lavender fields in Provence (go Google after!) are also becoming a popular destination for engagements and wedding shoots. Our bride, Sherman, had seen the breathtaking landscape when she studied in Lyon and promised herself to come back. Fast forward to today and here she is with Chris being featured for their intimate wedding ceremony. They started out the day very early as they had to travel down with the whole wedding team. As they scouted these locations, they found two heart-shaped trees in the middle of the field which could not be any more perfect as their backdrop. Sherman wore a light wedding gown without a long train and Mikimoto jewelry during the ceremony while Chris donned a blue suit. The mood was overwhelmingly romantic with vintage details like the bicycle, hats, and lavender bouquet. Check out their photos below and tell us you're not tempted to get married in this awesome place too!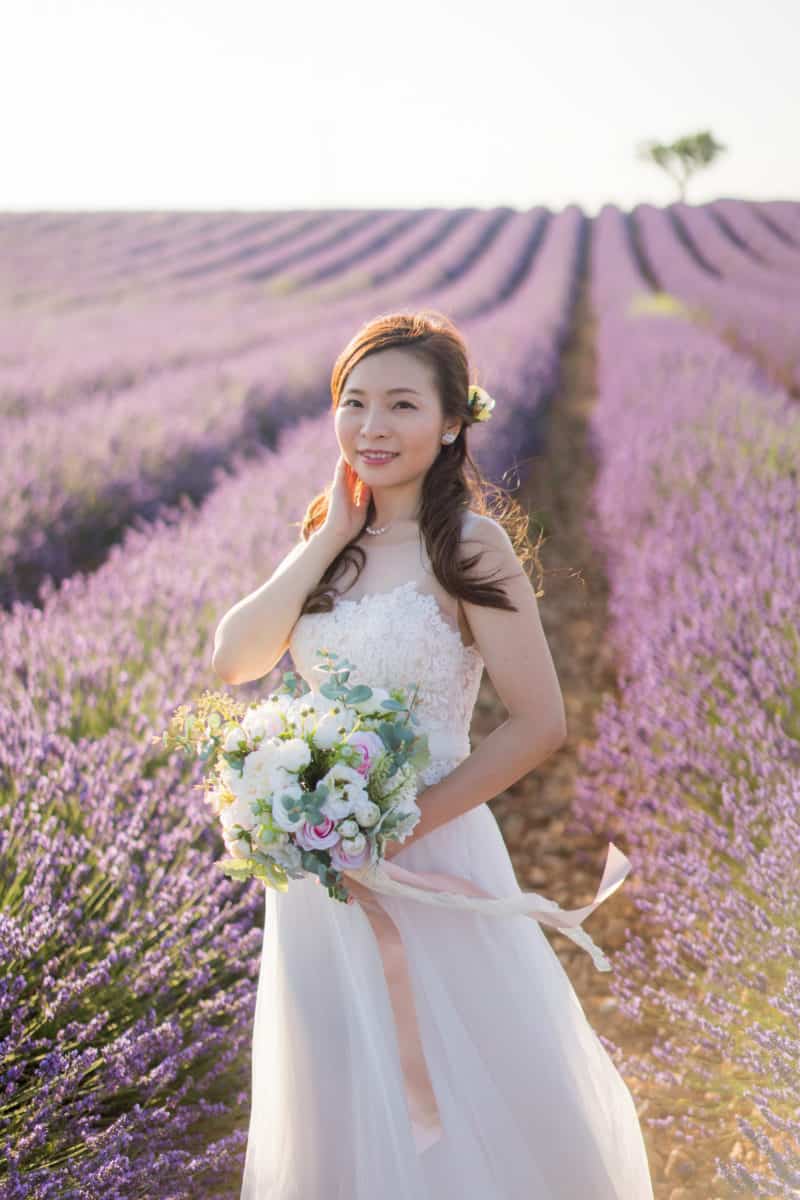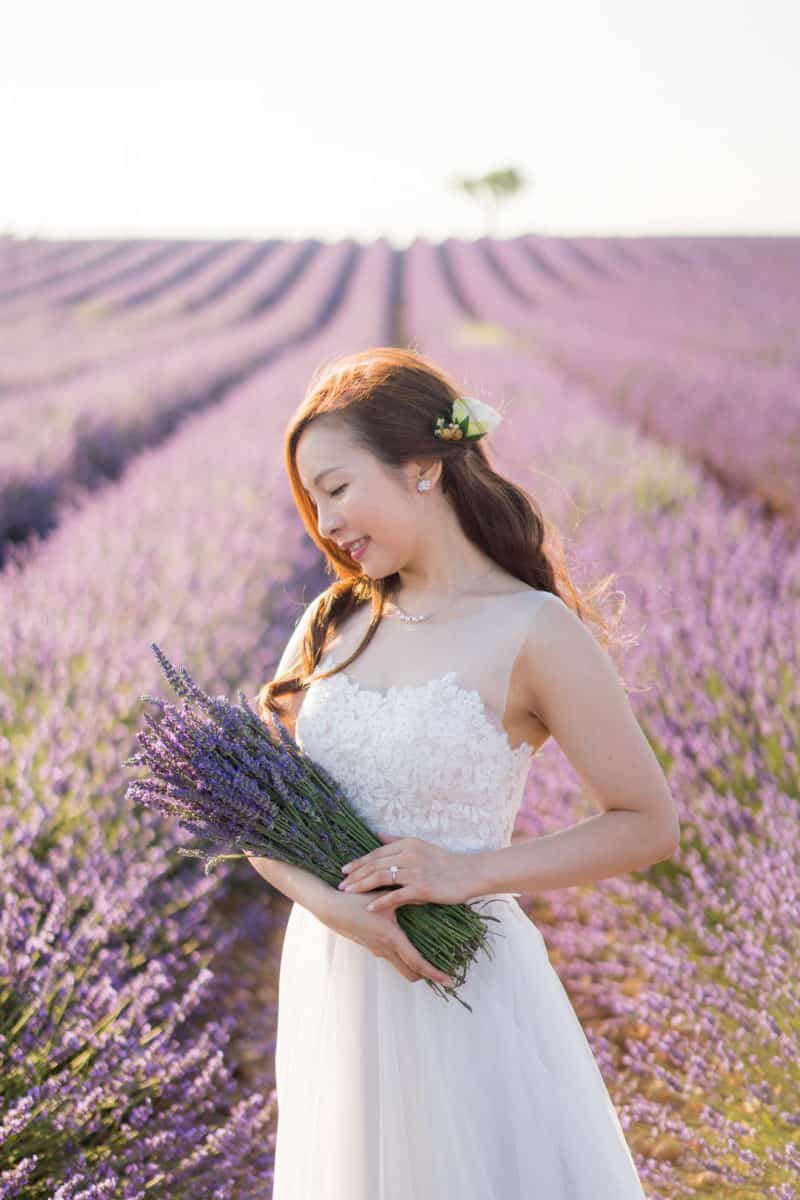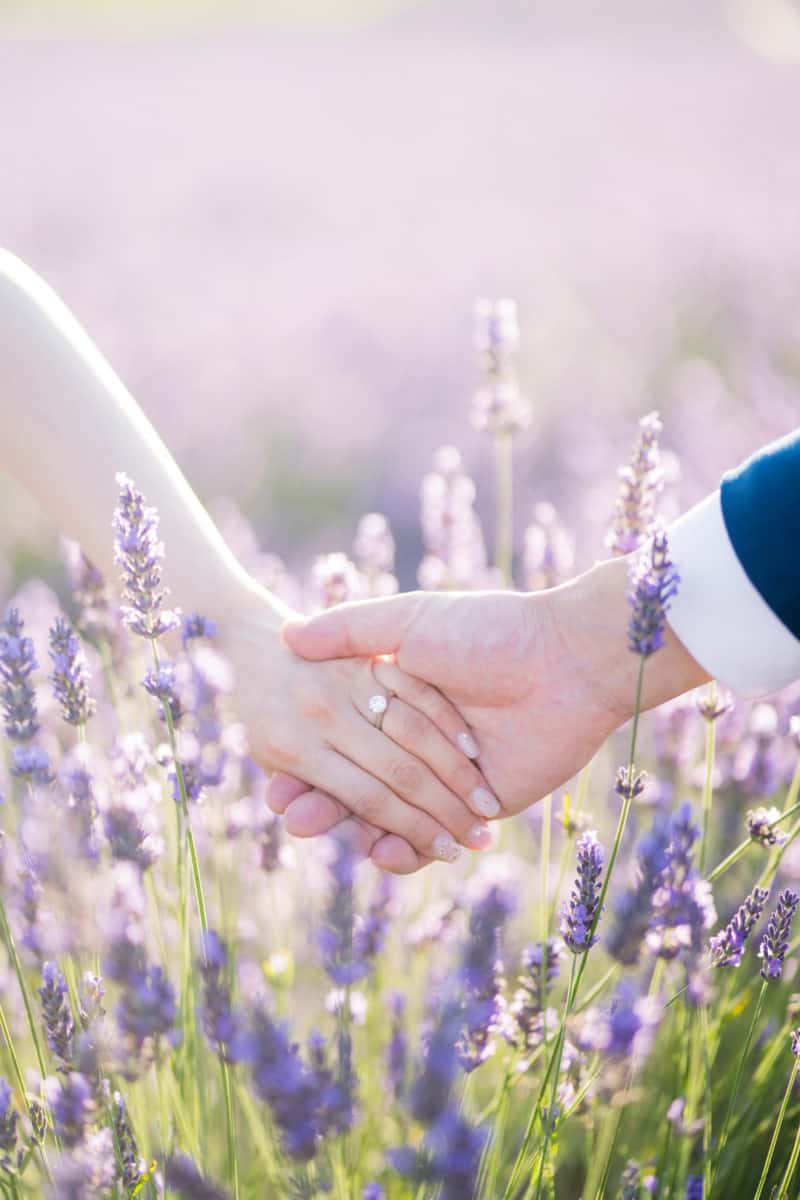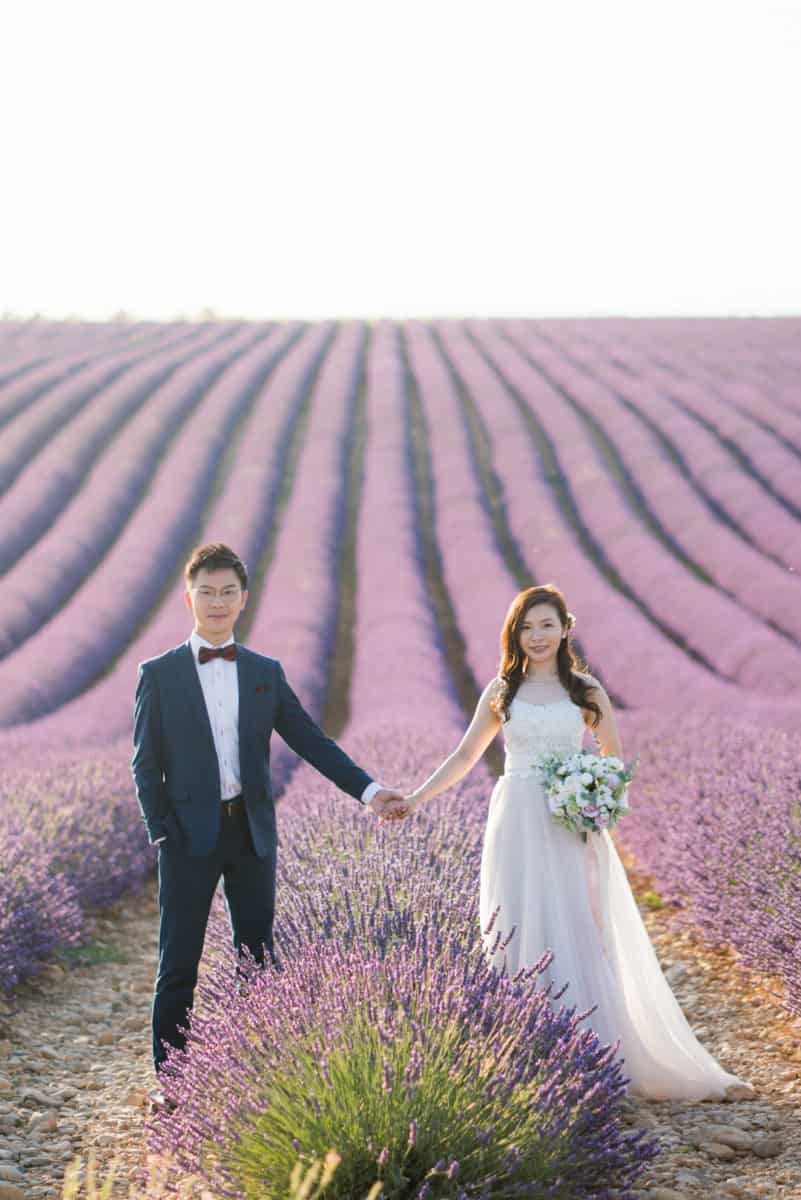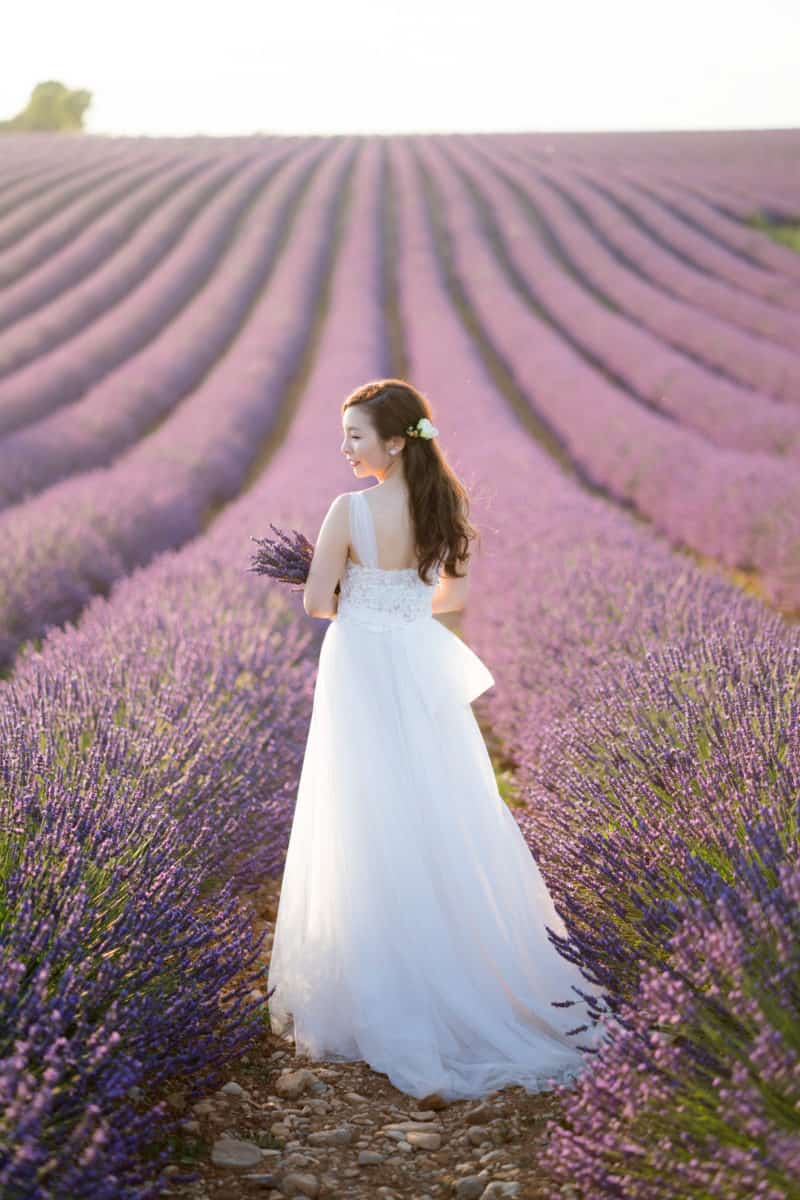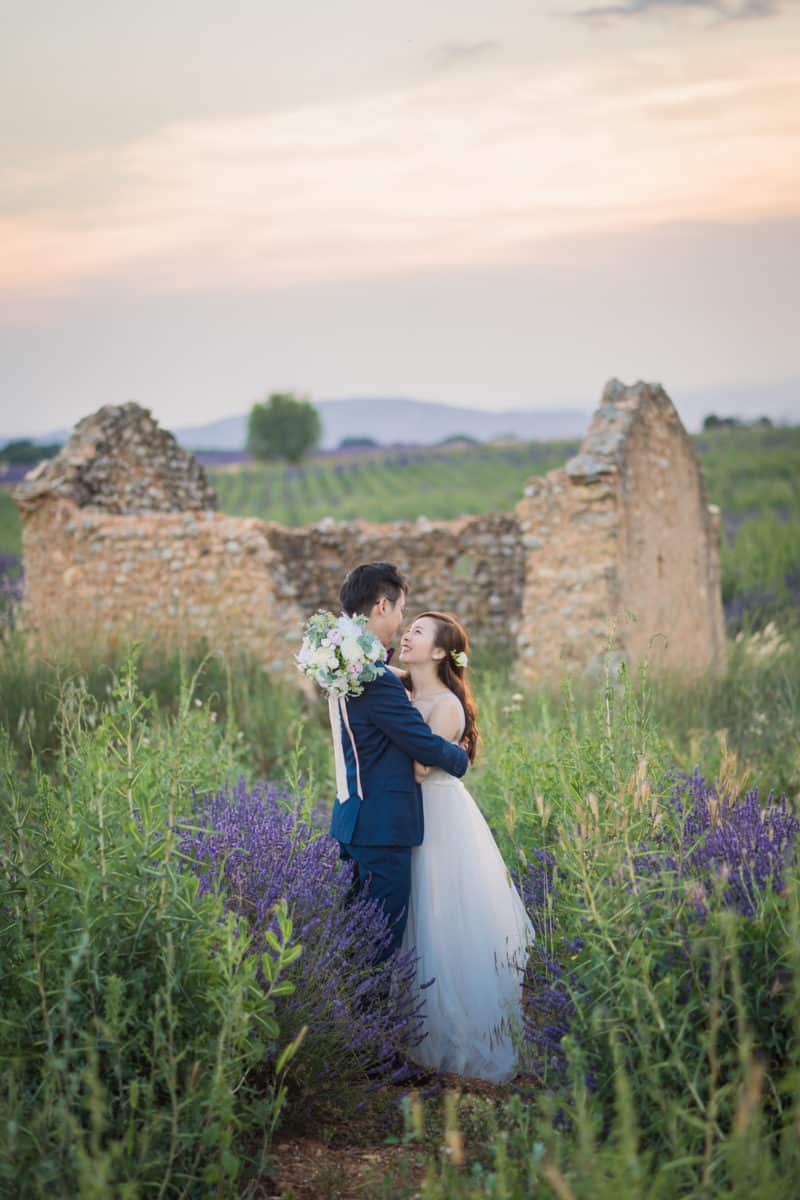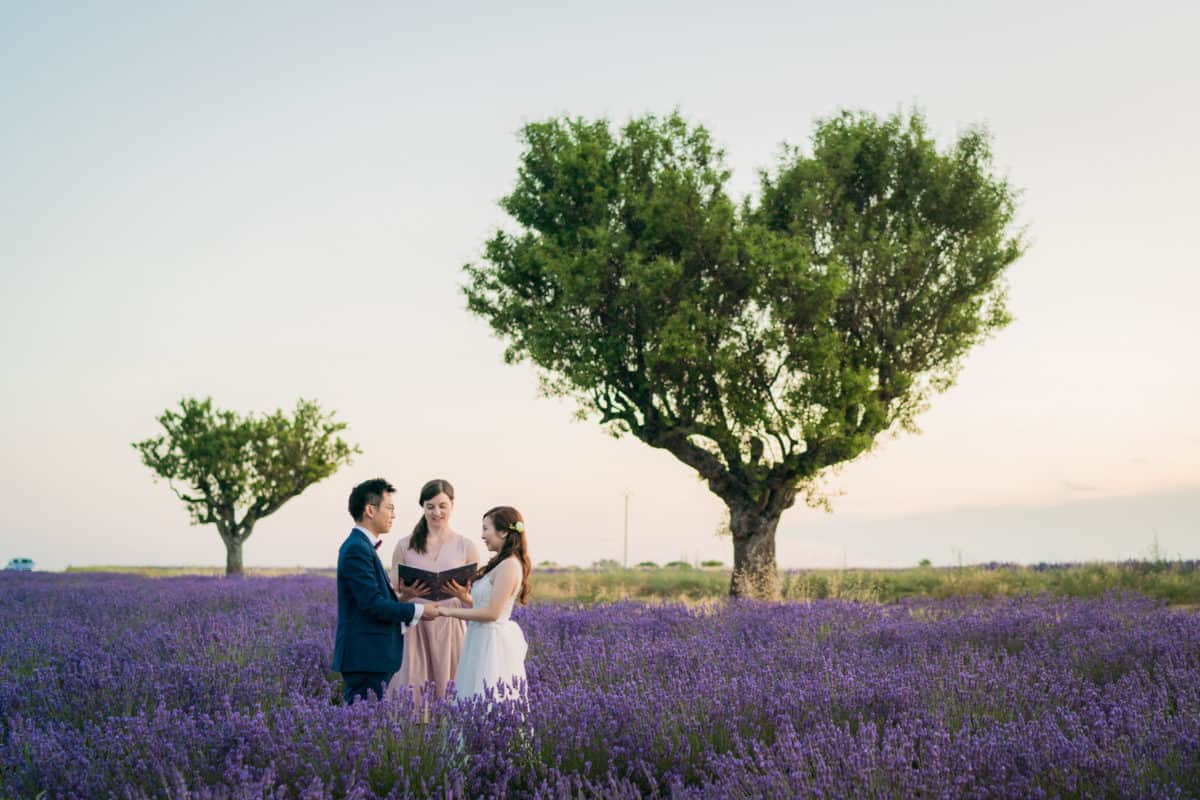 How It All Started
According to Pierre, their photographer, "They met each other at a friend's party two years ago. Chris asked Sherman for a date and traveled to Taiwan with her. During the trip, they fell in love with each other. When it came to the proposal it was clear for both that it should be a private and intimate moment. So Chris booked a hotel room and filled the room with Sherman's favorite characters, Lisa et Gaspard. When she stepped into the room, he got down on one knee and asked the question. He said he wanted to be with her for the future 40, 50, and even 60 years."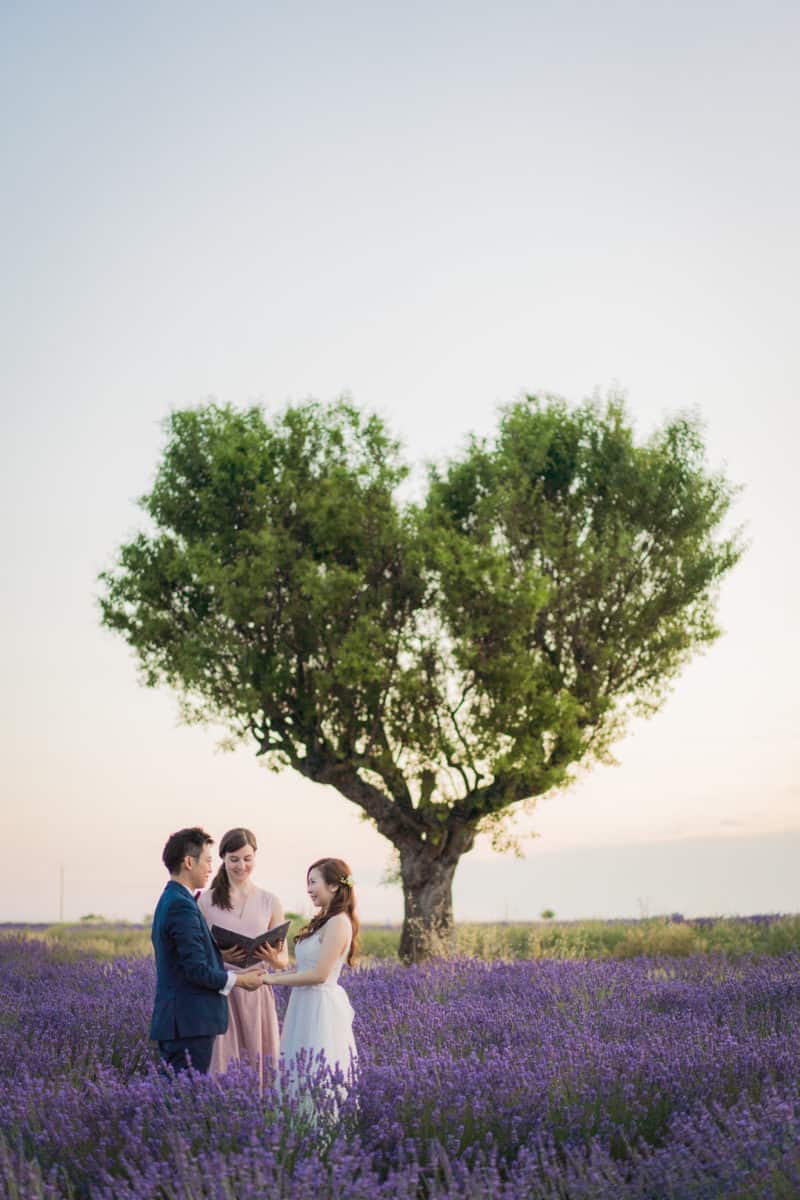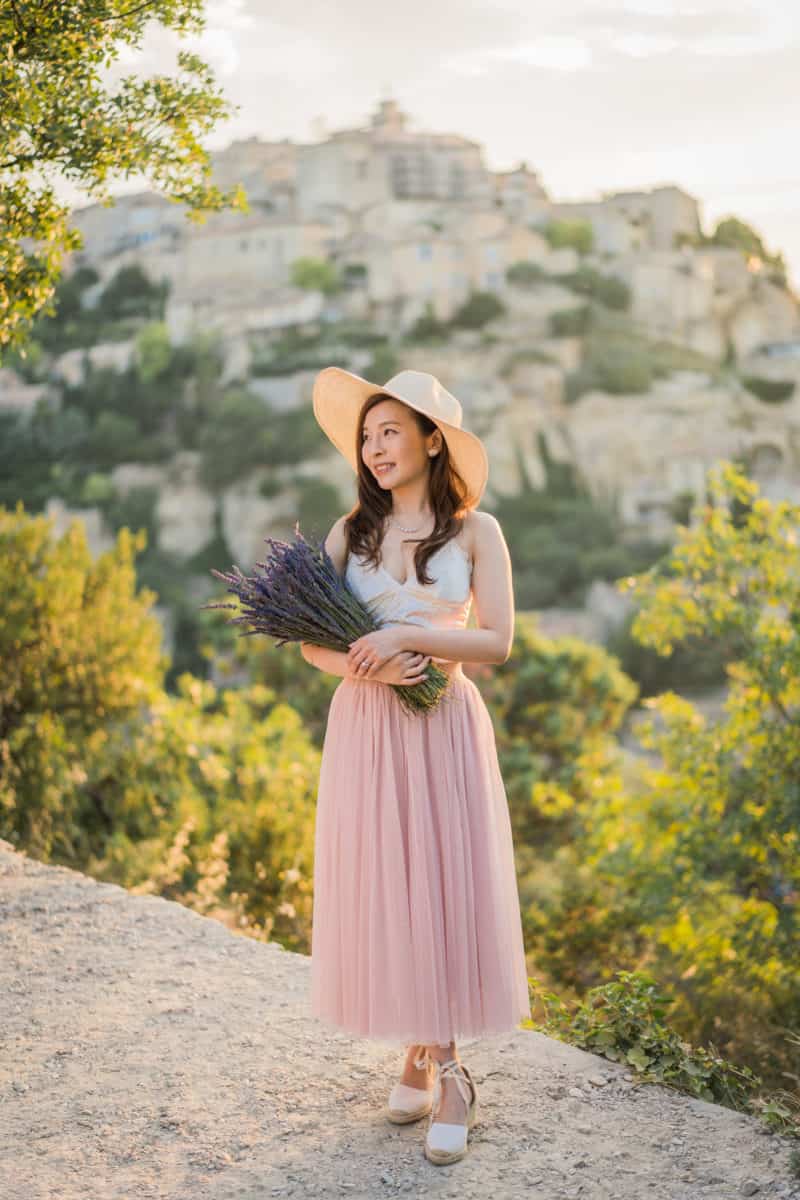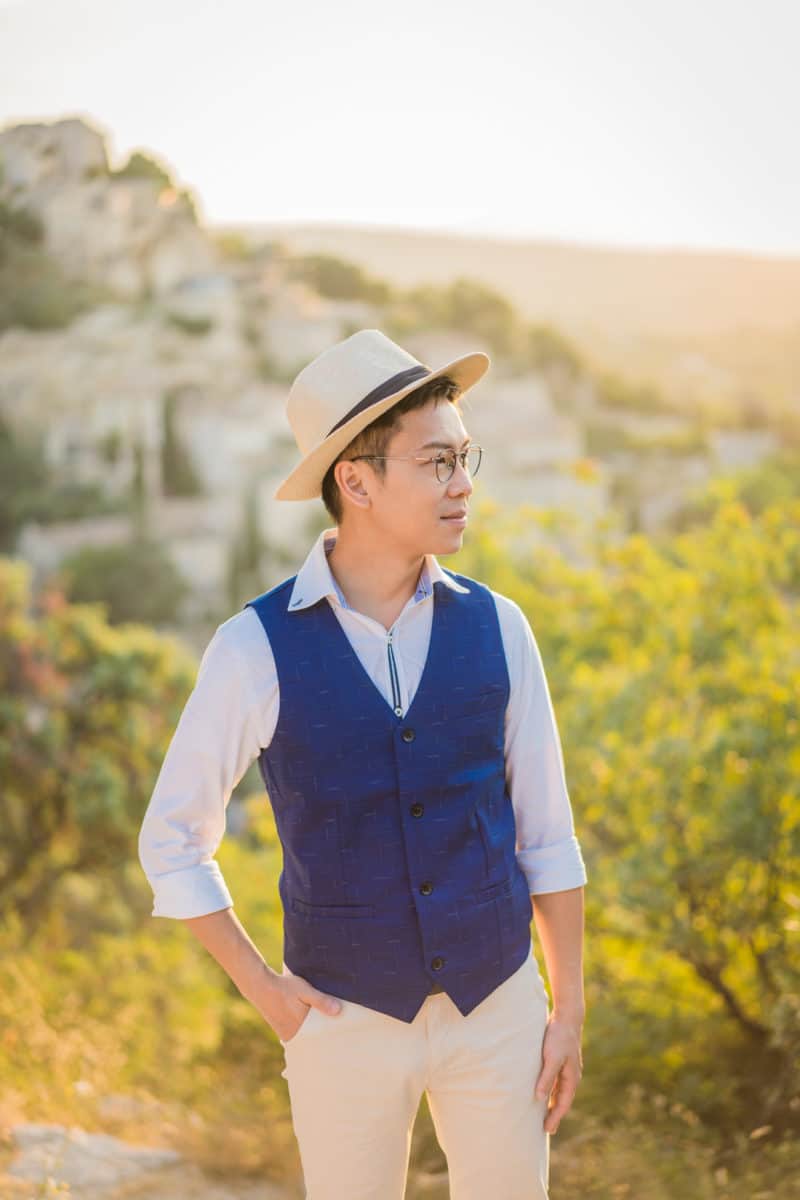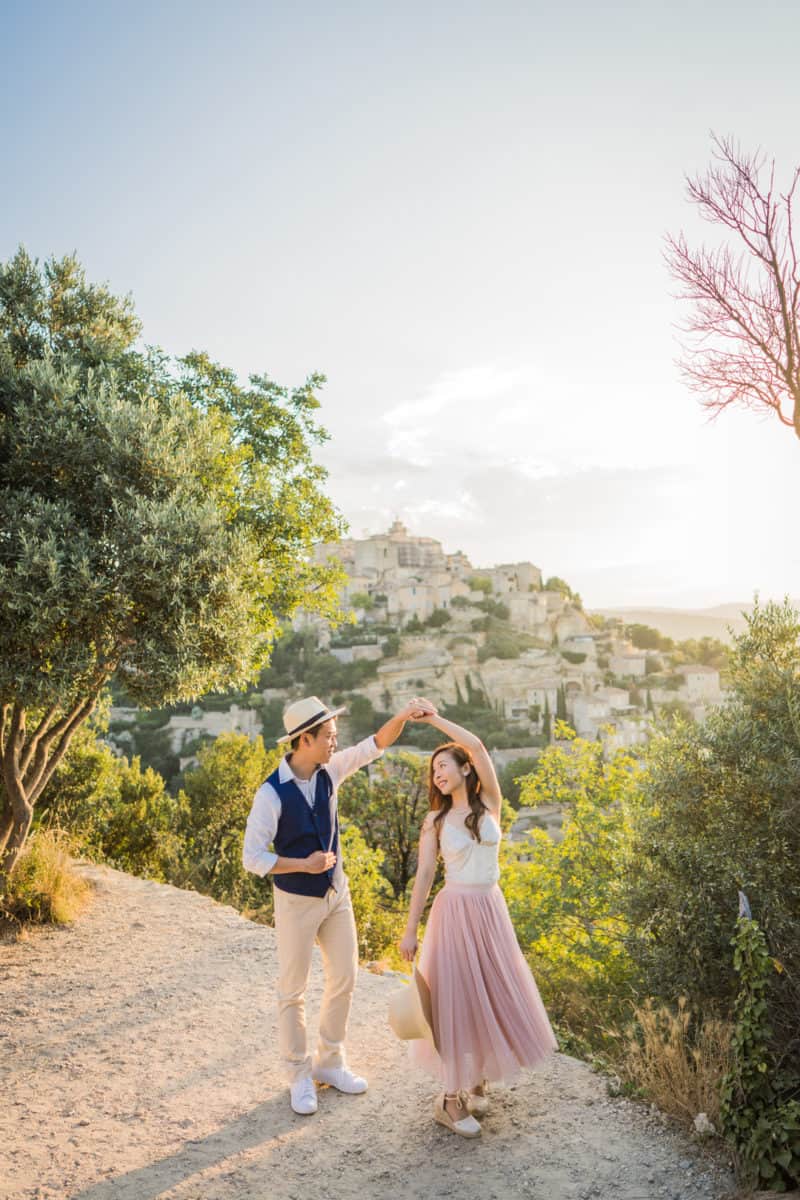 Words From The Couple
If you are planning to shoot in Provence, check the blossom period of lavender in Provence and book a hotel room well in advance. Also, sunscreen is a must!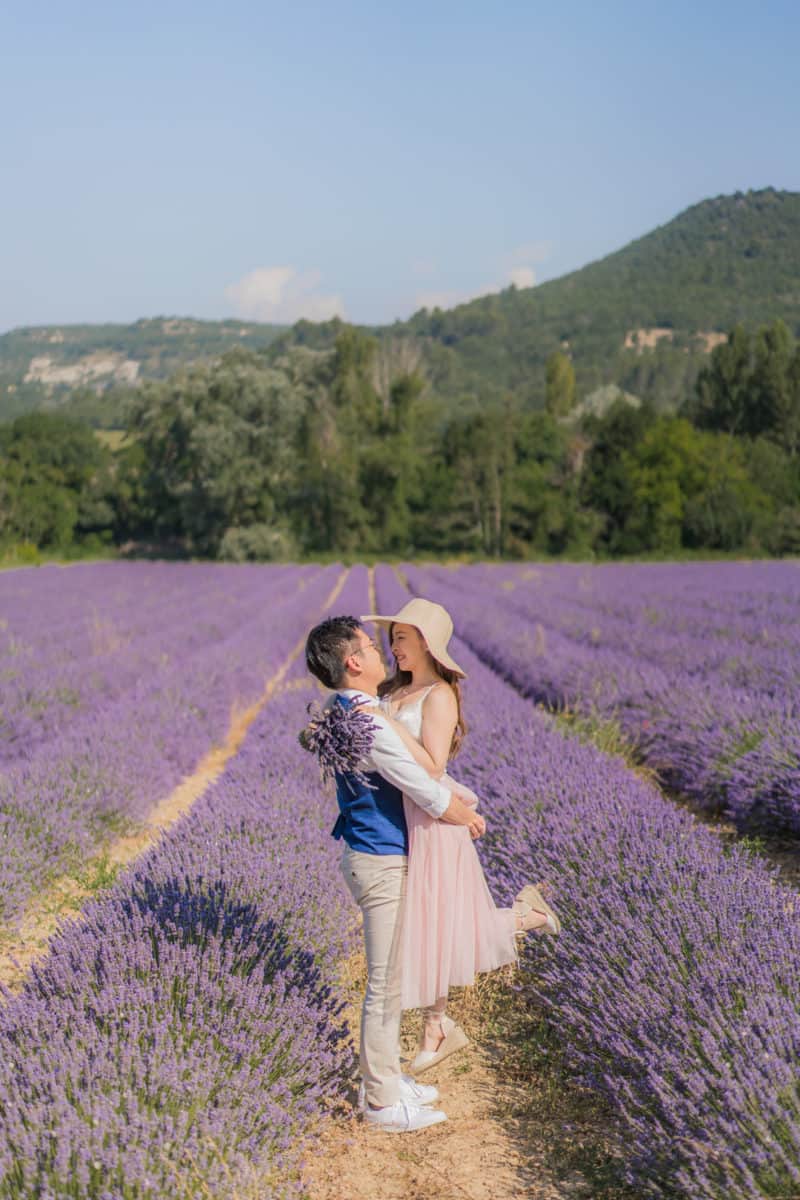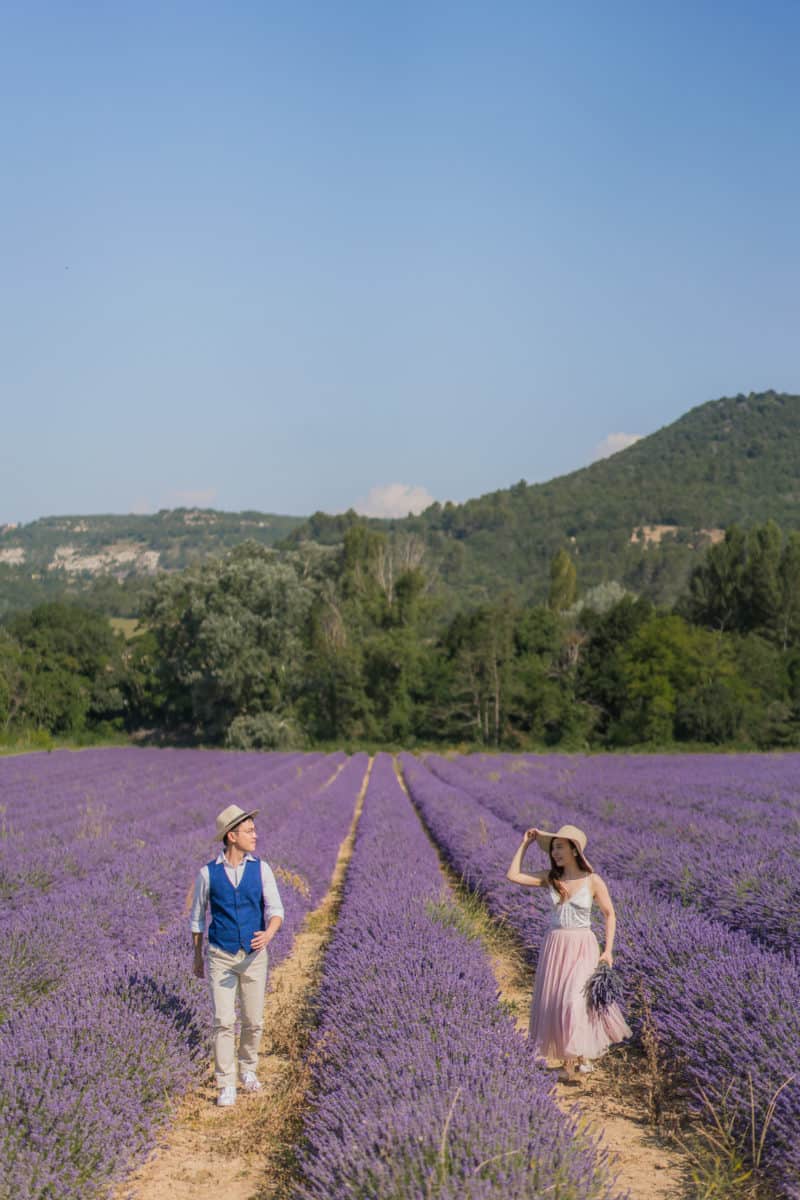 Associated Vendors
Venue: Private Residence
Professional: The Paris Celebrants
Second Shooter: The Parisian Photographers
Jewelry: Mikimoto
Ring Designer: Tiffany & Co.
Officiant: The Paris Officiant
Photographer: Paris Photographer Pierre Torset