Come away with us in this adventure of two people in love! With trendy details and brilliant styling, this styled elopement is a dream. The photos paint a celebration that is romantic and almost surreal. We especially love the picnic at sand dunes, the table decor, and the color palette (a combo of metallic and muted tones). And the dress! You have to see the bride's dress! If you are some gutsy couple looking to put adventure and passion on your wedding day, get away like this! Of course, don't miss the deets of this unique sand dune elopement in the words of none other than Kelly of In Love and Adventure – Elopement Photography!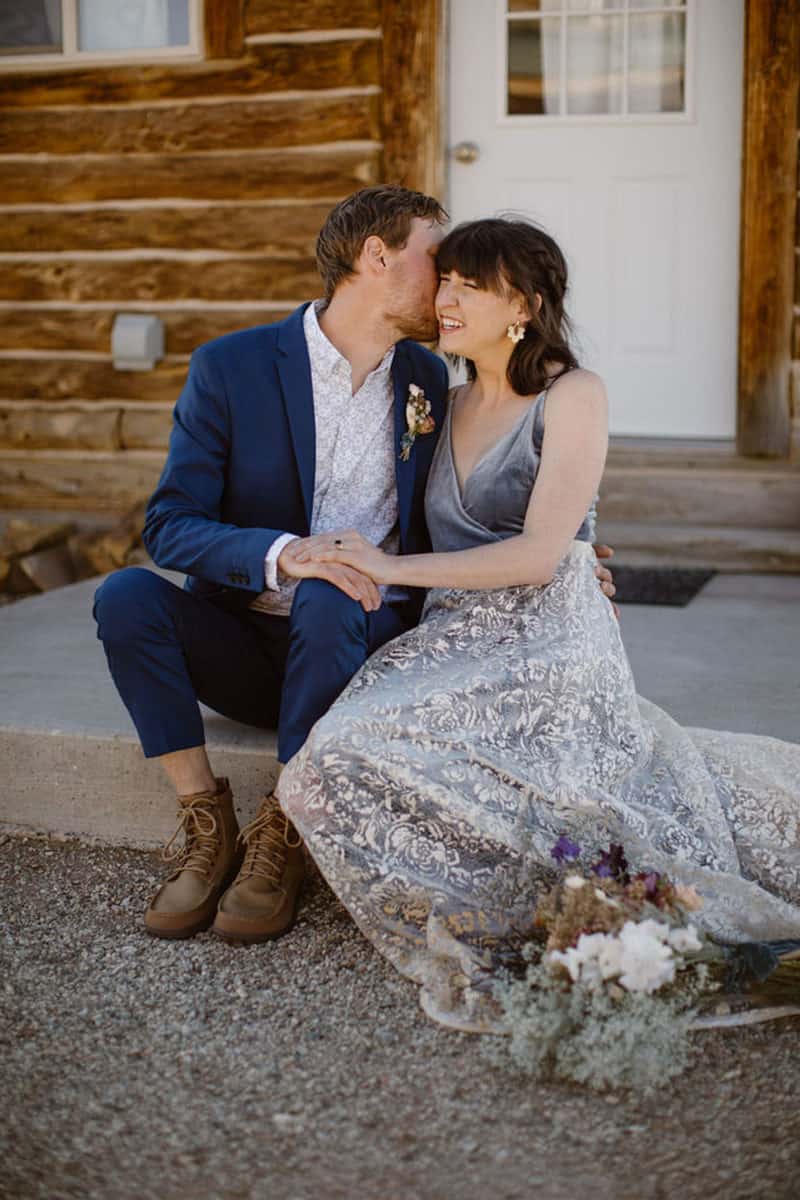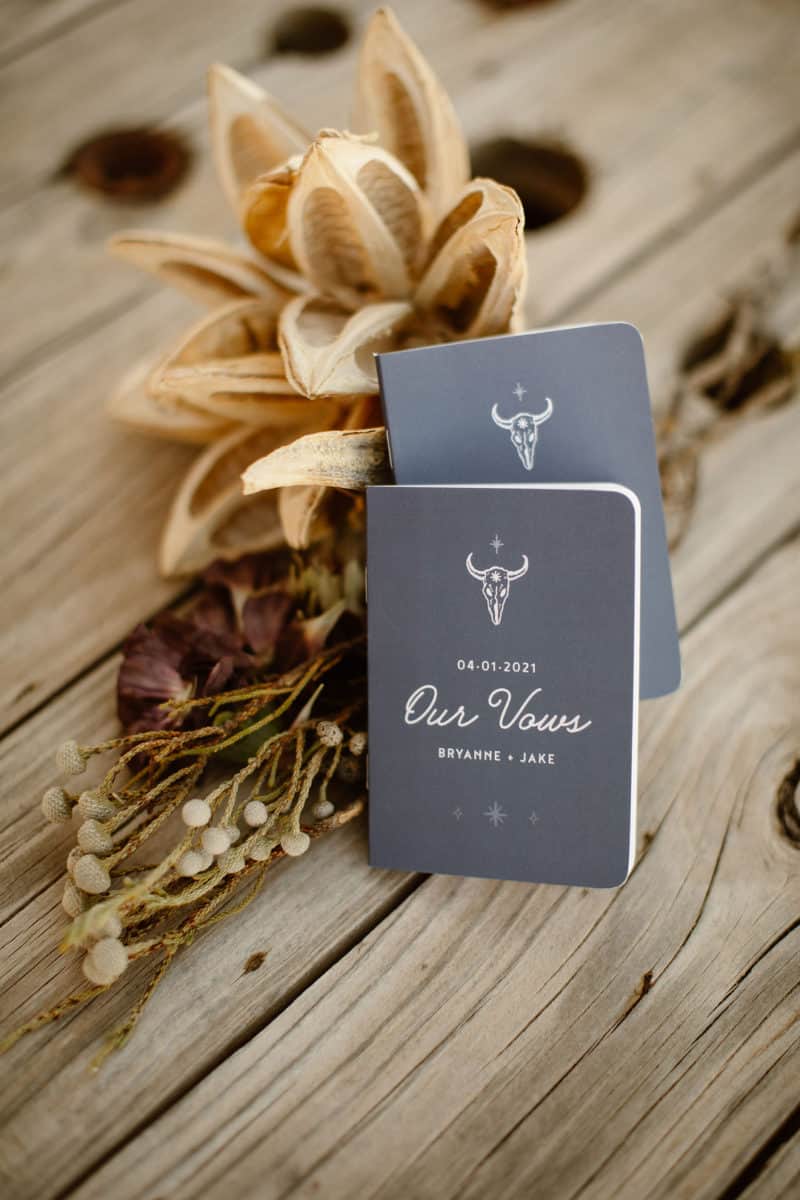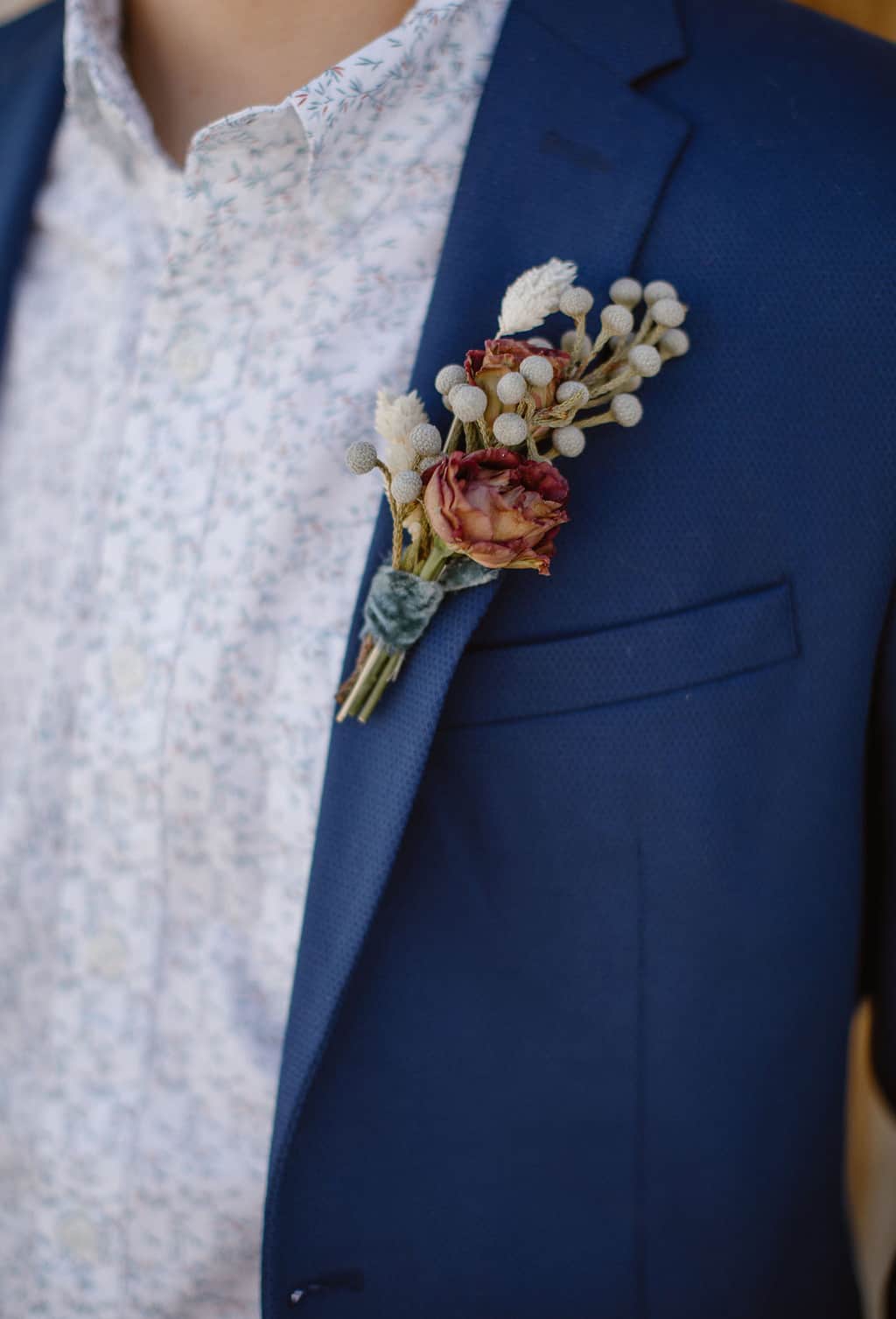 This styled shoot only had three photographers in attendance. We tried to get shots that replicated a real elopement day, so you'll see getting ready photos, shots around the AirBnb rental, the couple sitting to write their vows, a faux ceremony, a picnic, and of course portraits on the dunes. This couple is a real married couple and has been married 5 years. The skirt the bride wore was the actual skirt she wore on her wedding day, so it was special for her to be able to wear that again for this styled shoot.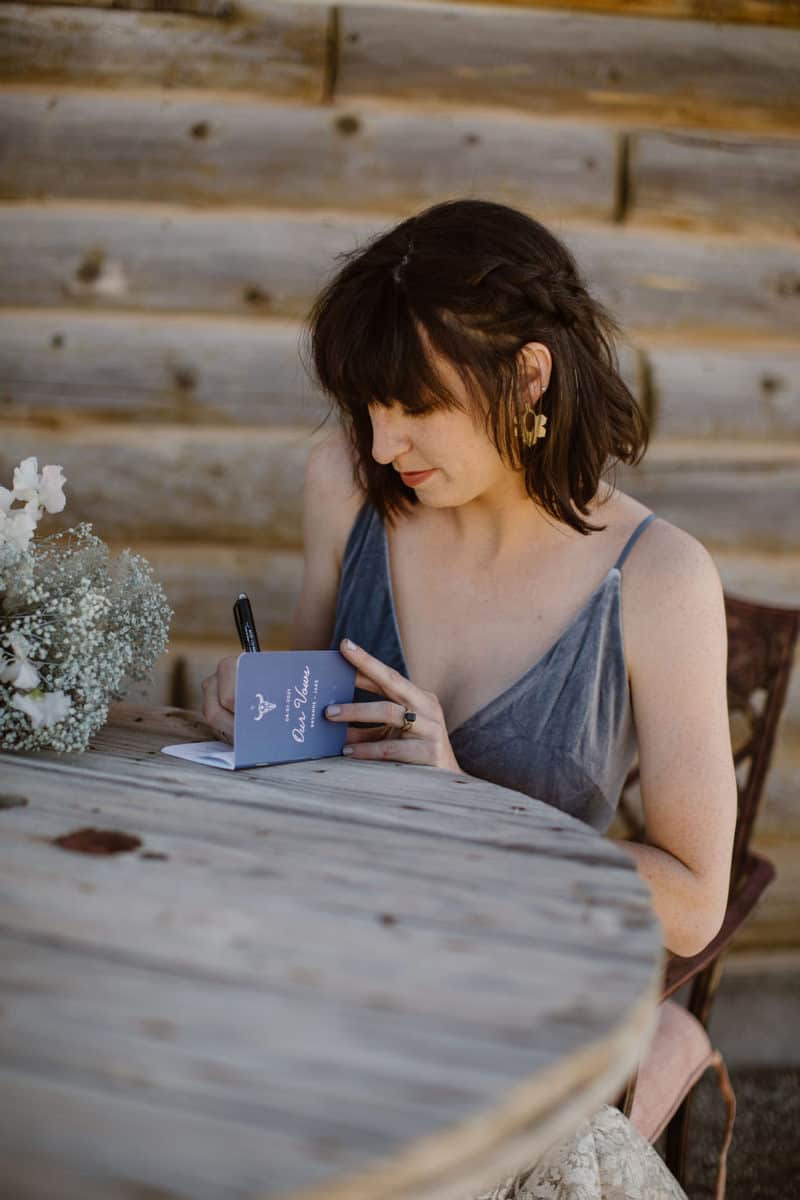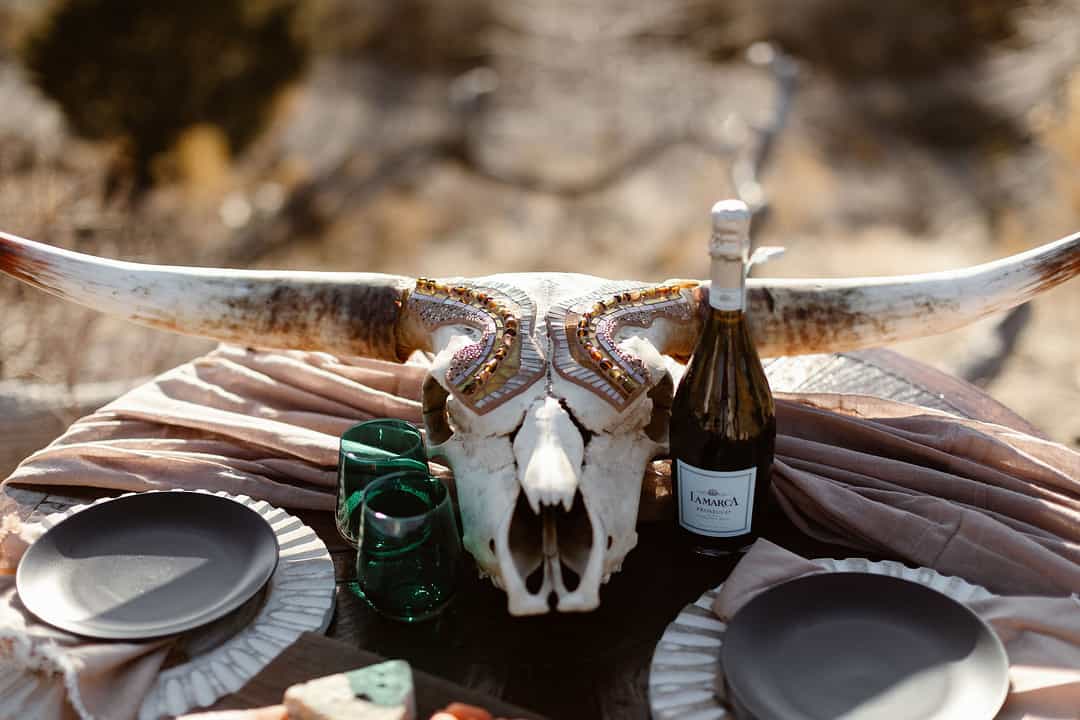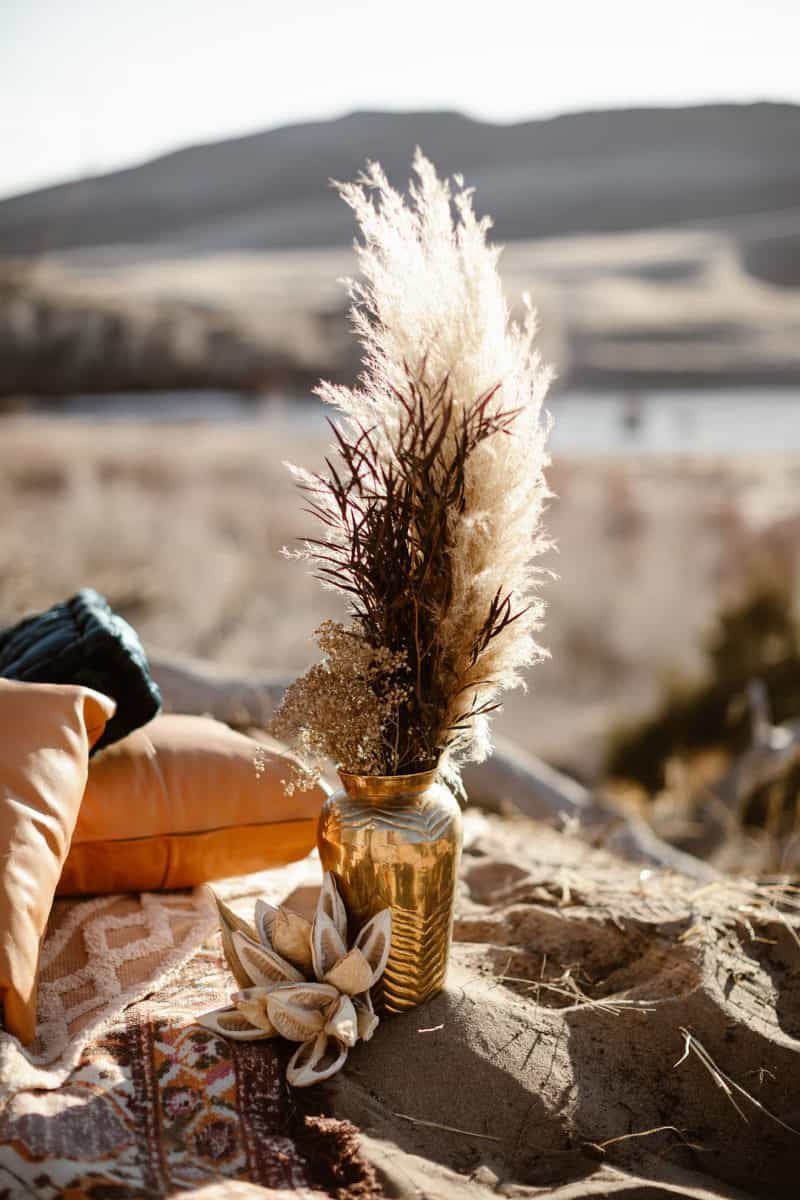 This shoot came together really perfectly. The florist just launched a new brand as an elopement-specific florist and designer. The table, pillows, table decor (besides the candles and skull) and florals were all provided by Blue Vessel Florista. The model is actually partnered with the florist! So it was really fun watching her do her thing and style and decorate the whole thing, and then be able to be photographed right next to it.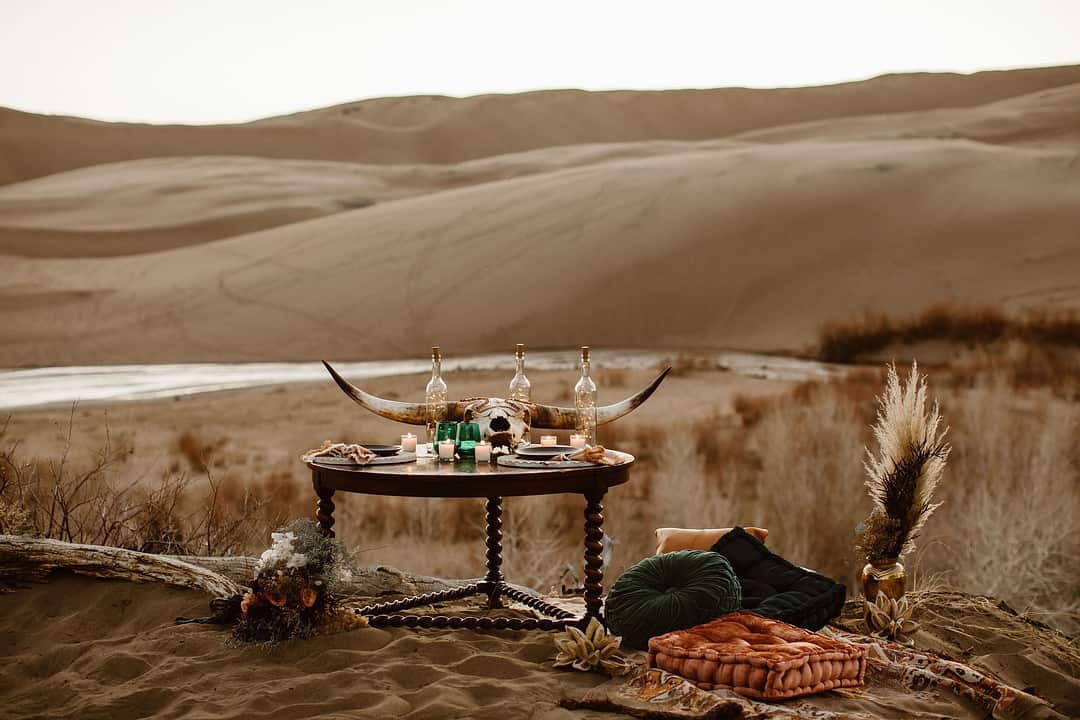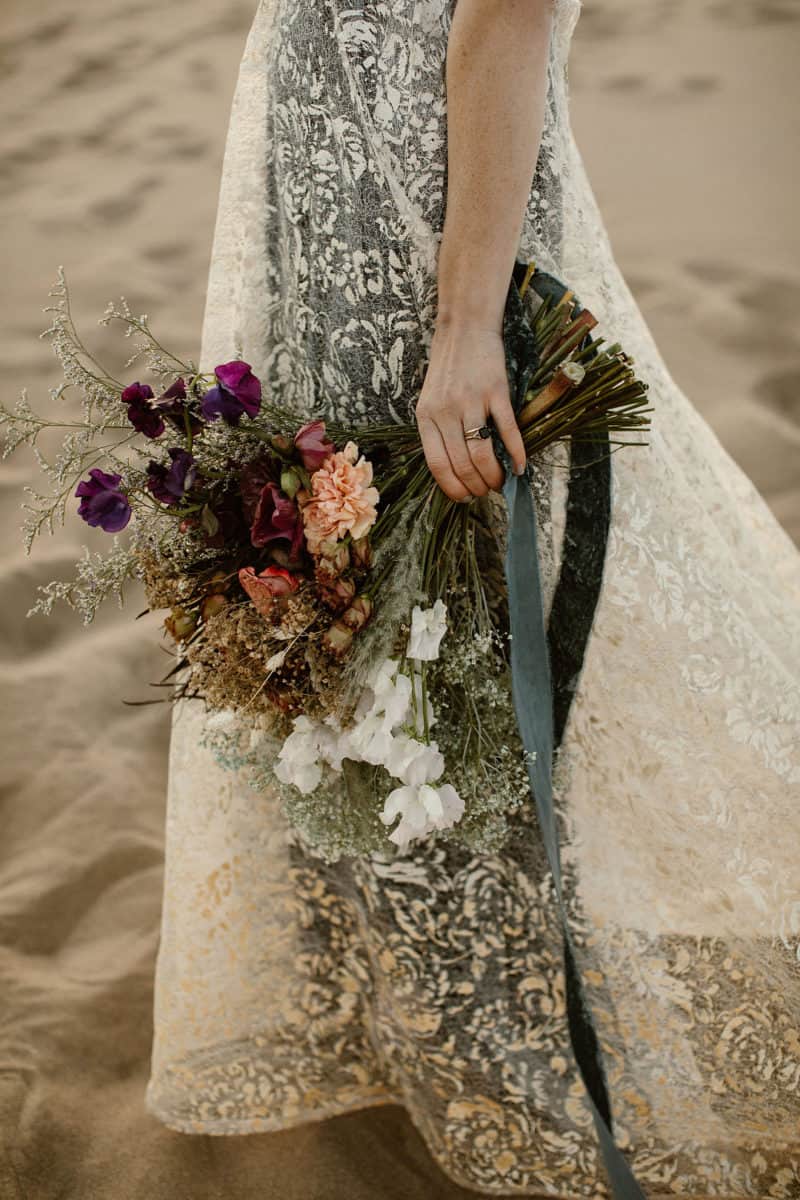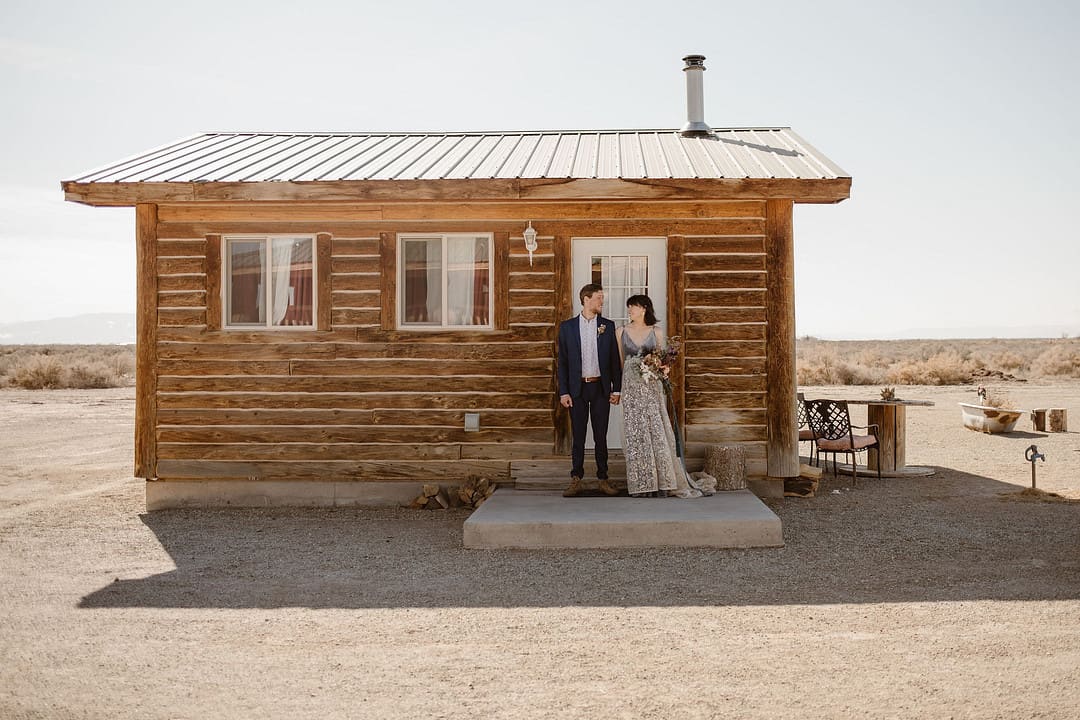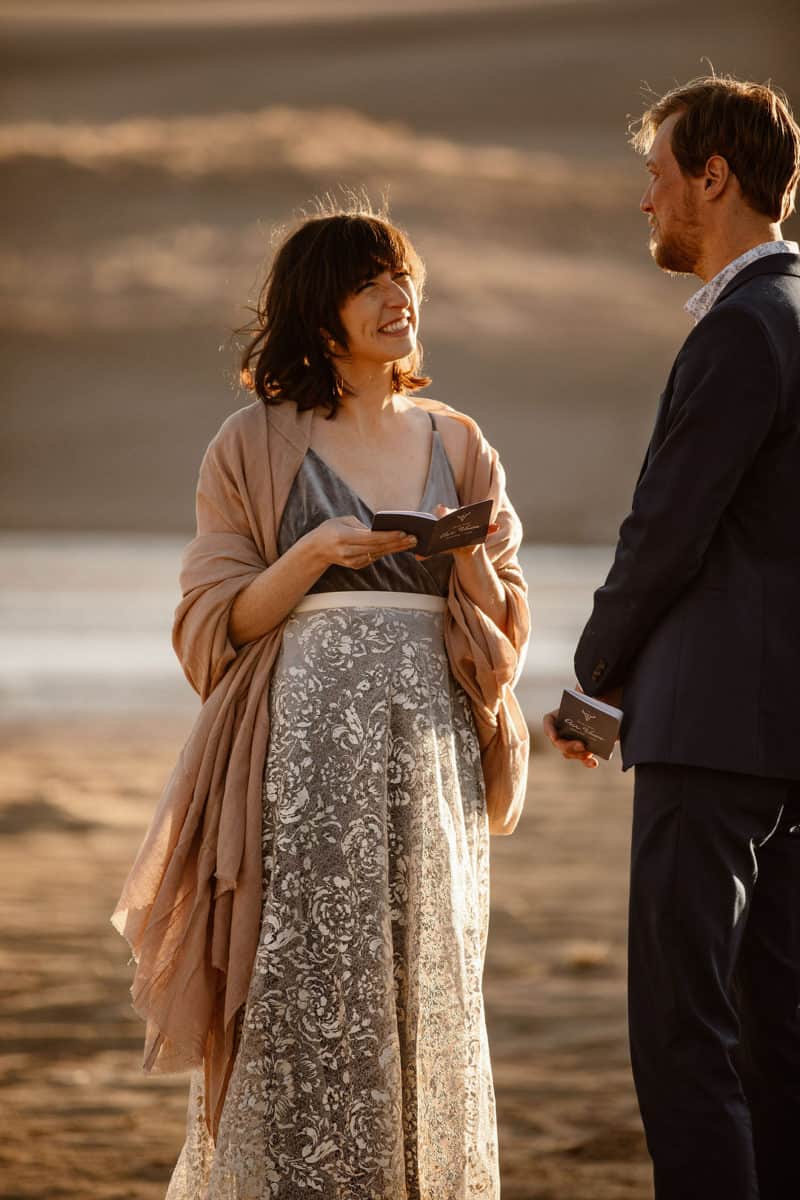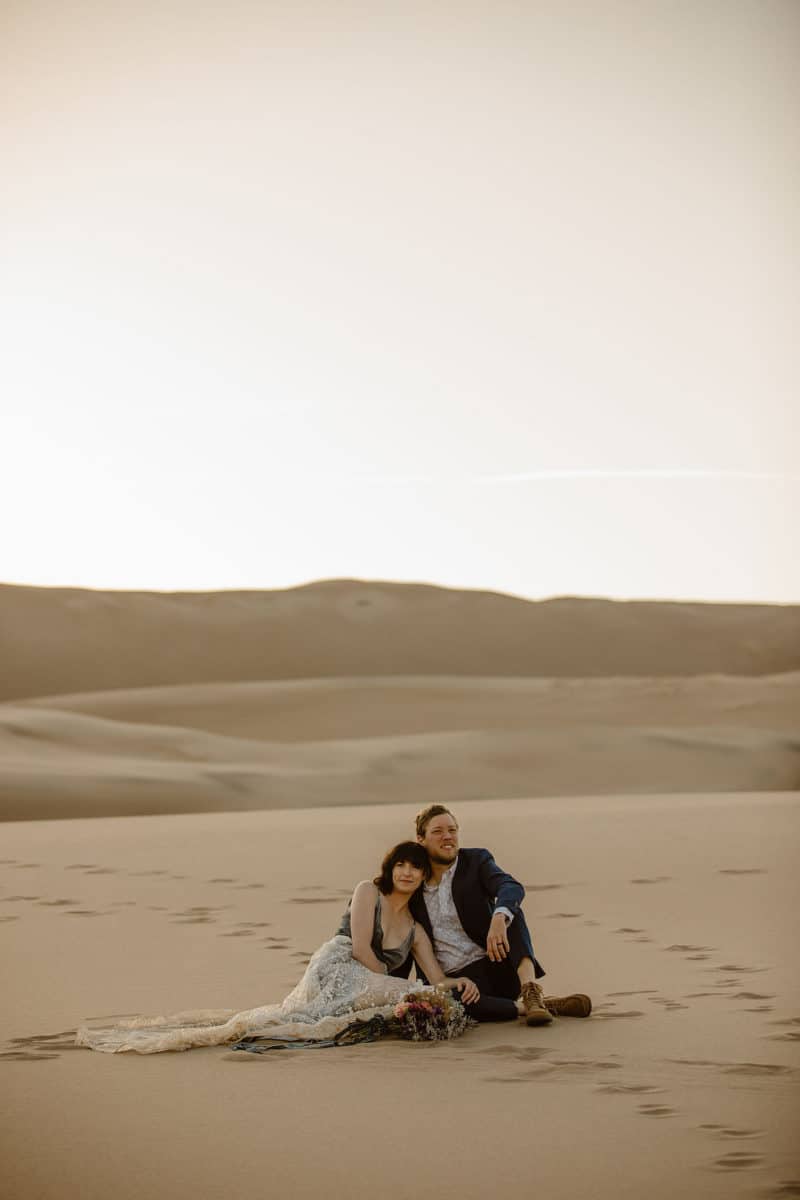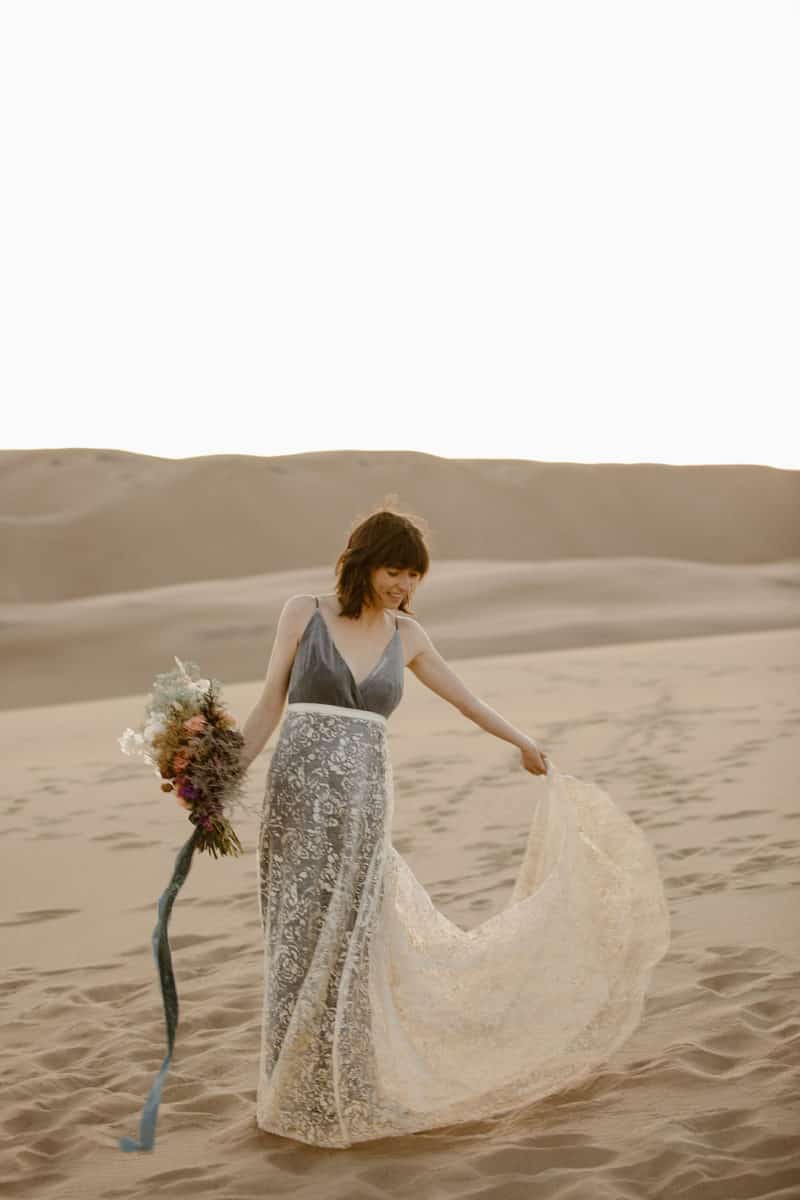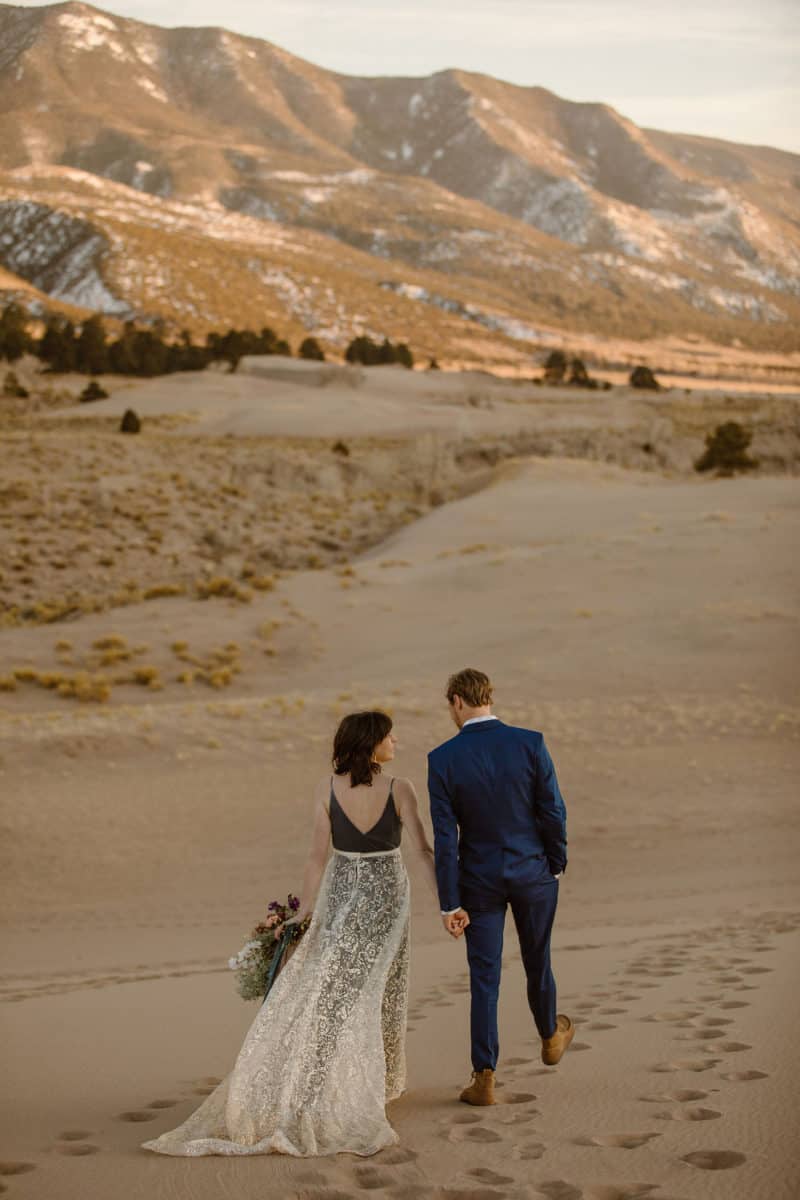 Associated Vendors
Location: Great Sand Dunes National Park
Professional: Matlai Photography
DIY or Handmade Goods Designer: Embellished Organics
DIY or Handmade Goods Designer: Craft Beer Babe
Paper Props: Paper Girl Creative
Floral Designer: Blue Vessel Florista
Photographer: In Love and Adventure – Elopement Photography