Click image to enlarge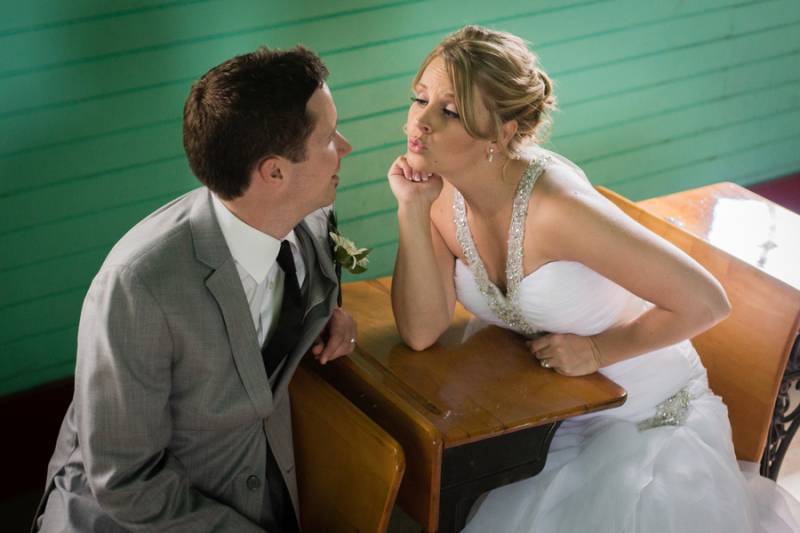 Like. Click to Vote
>
The wedding was lovely with all the rustic details and beautiful setting, but the quirky photo shoots were something else. I love the way everyone had fun inside the classroom as they posed as school folks. It was clear evidence that made it safe to assume that the rest of day was awesome given our couple's playful nature and cute personalities. What an awesome match. And I personally believe that the willingness to be silly with each other is a nice ingredient for not only a lasting marriage, but a fun one as well. Congratulations Kassie & Jordan!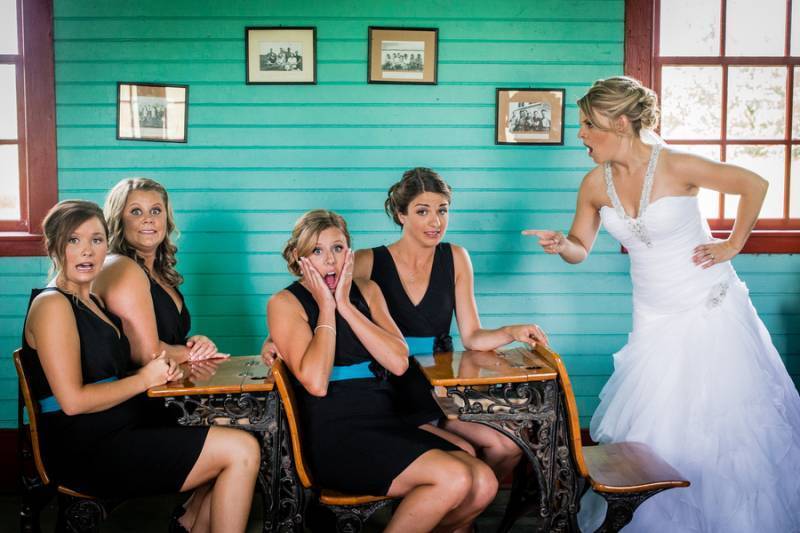 From the moment Kassie's brother brought Nathan home to have supper and hang out, she knew that Nathan was an amazing person. His sense of humour. His sense of adventure. His adorable smile. She knew that this was someone she wanted to spend more time with.
Kassie and Nathan soon hit it off, and spending time together came easily. Their mutual love of the outdoors, spending time together camping and hiking, quickly helped their love to grow. Then one weekend during a beautiful hike in Waterton, Alberta, Nathan asked Kassie to marry him. And she said "Yes"!
Kassie and Nathan had a beautiful country wedding south of Calgary at Red Deer Lake. The venue had particular history for Kassie, as she is a teacher, and the little old schoolhouse which still stands on the grounds was the place where her grandmother had her first teaching internship many years prior.
We were able to take pictures inside the little schoolhouse with both Kassie and her grandmother and the bridal party. Some of my favorite pictures from this part of the day were the ones with Kassie 'scolding' her bridesmaids as they sat in the little desks! There was a wonderful energy to the day, and I was able to slip Kassie and Nathan away for a little champagne picnic and take some lovely casual photos of the two of them just having some alone time and basking in the fact that this was their wedding day. A reception and dance followed at the Red Deer Lake Community Centre with many lovely DIY features such as the table settings, card box and seating plan creating a beautiful blue backdrop for the newlyweds.
Vendors
Photographer:  Crimson Art Photography
Dress Store:  Ethos Bridal
Shoes:  Something Bleu Shoes
Caterer:  Alpine Catering
Tuxedo and Mens Attire:  Black & Lee
Floral Designer:  Flowers Make Memories
DJ:  Fun Factory Music Services
Reception Venue:  Red Deer Lake Community Center
Bridesmaid Dresses:  Ricki's
Hair Stylist:  Shauni Poyser
Jewelry:  Spence Diamonds