Here's another lovely couple who, against all Covid-19 odds, tied the knot and are now enjoying their married life. Cinzia and Seth initially planned a church ceremony and a Sonoma vineyard reception but the pandemic led them to have an elopement. They had an Aspen mountaintop wedding and it was rather a dreamy and magical moment. Scroll down to see more of this simple yet intimate and sophisticated event brought to us by AMA Photography.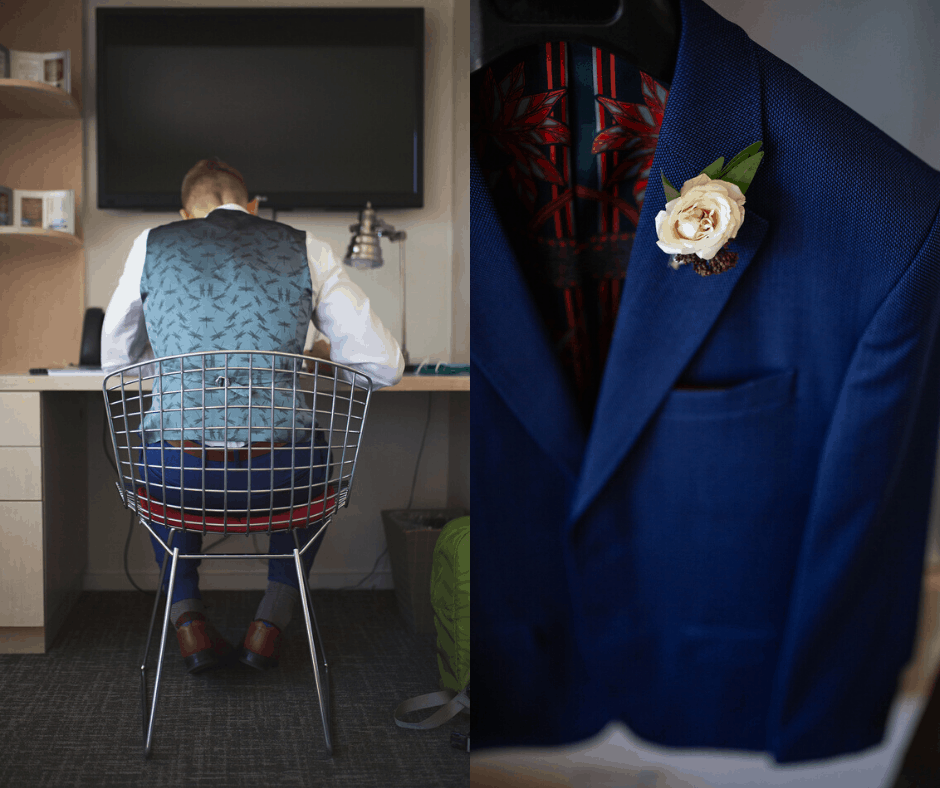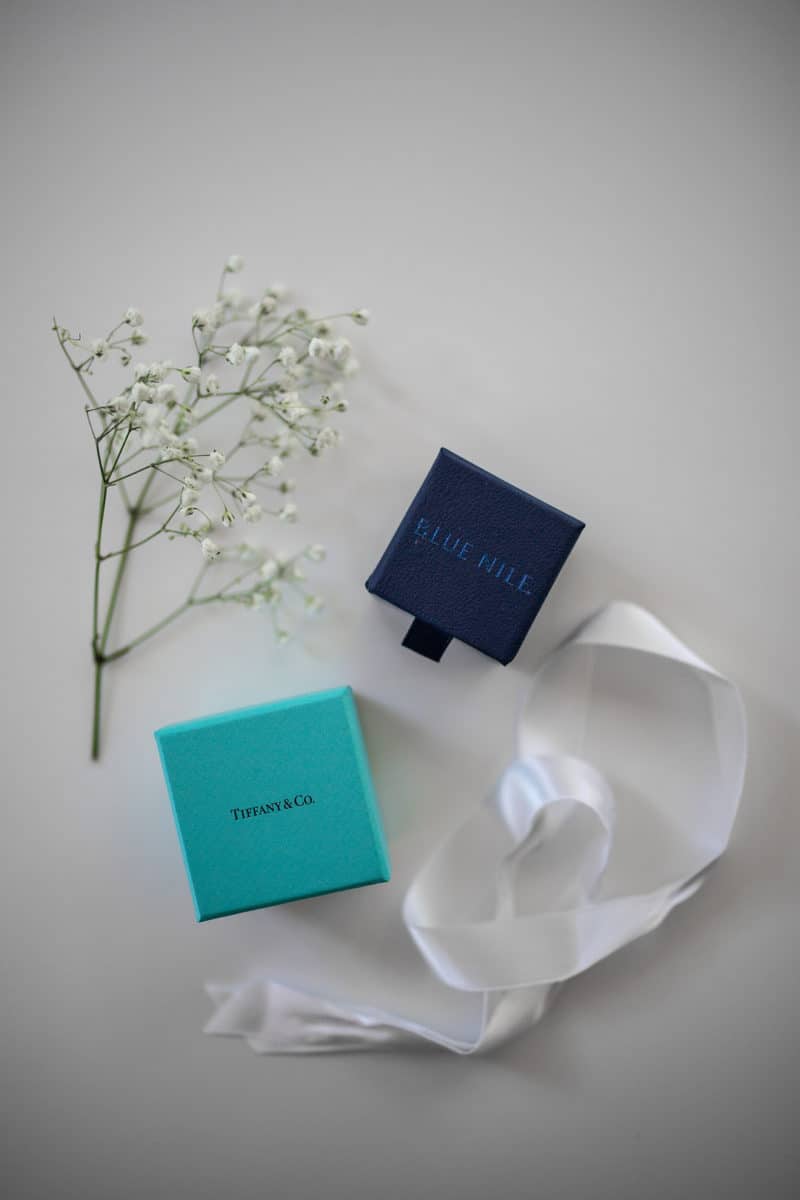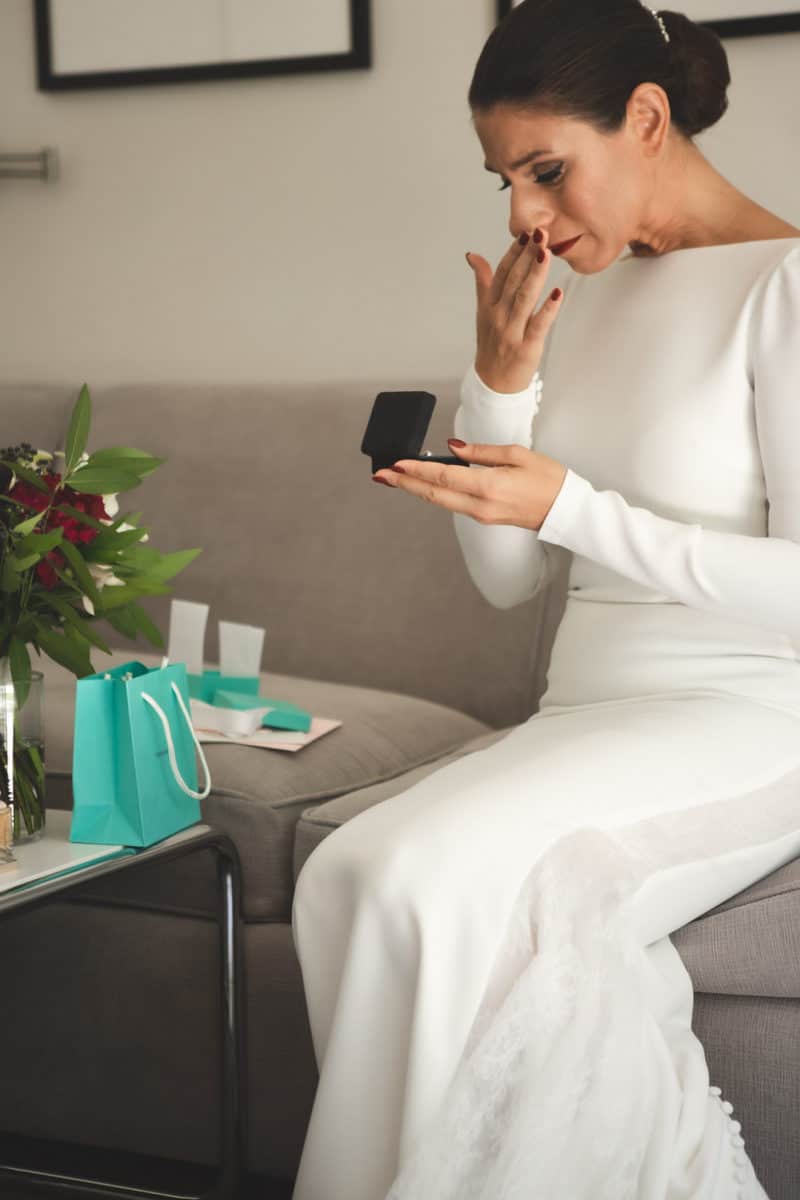 From The Bride
Tell us about your wedding! What was the inspiration behind your day? Did you have a specific theme, style, or color palette? Did you incorporate any cultural or religious traditions in any part of your day?
Our day was not at all what we had planned. We were supposed to get married August 22, 2020 in Sonoma, CA. Unfortunately, 4 weeks before our wedding the venue and church had to cancel our nuptuals due to government rollbacks. This decision was difficult on many levels, but mostly because we needed to start a family. I'm considered a high-risk pregnancy and we just couldn't wait to have a baby. I had joked when we first started wedding planning that we should go get married on top of a mountain. After we got the news, Seth suggested we get married on top of that mountain; I had talked about when we first got engaged. We decided that Colorado would be a beautiful location and place that had a lot of significance to us, since we met on a plane ride to Denver. On my first visit to Colorado, to visit Seth he brought me to Aspen and our first hike was of Maroon Bells. And so, it was decided, we were headed back to Colorado and to Aspen Mountain and Maroon Bells to elope! We did not have a specific theme, we were going for but I wanted it to be romantic and still feel elegant for him and I among the mountains and trees. I wanted our love to compliment the breathtaking backdrop of Aspen. The colors we chose were a dark burgundy for his suit's accent pieces, i.e. tie and pocket square, my lipstick, nails, and some flowers. We also had Seth wear an Indigo blue suit. One of the original colors for CA. wedding. and I had some blue accents in my bouquet. Seth is Jewish and we really wanted to include something traditional, so he stomped on the glass after we were married and saved a piece to take home!
The Wedding Dress
For our original wedding the theme was classic, formal, and elegant all the way. I wanted to slay in a gorgeous Cathedral length dress walking down the church aisle. I wanted a dress that was unique (no sweetheart mermaid dress for me), simple, but memorable. I had gone dress shopping with my friends and family months prior. I had one of my gfs from Seattle fly in and we went to Kleinfeld's and did the whole girl day dress shopping. I still hadn't found the "one" so in a last attempt, I booked an appointment after work to go to Pronovias in NY and try on some dresses that piqued my interest. To say the least, the dresses I picked didn't give me that feeling. The associate brought me a dress in the ballpark that I was looking for as far as style, I wanted a long sleeve dress with a long train that did not have a lot of flash. When I first tried it on I was like yeah, I like it, but then tried on some other dresses. She told me that everything I was looking for was in the dress that I had tried on and to retry it on and walk into the show room. I did and when I walked into the showroom and caught myself in the mirror, I started to cry. This was my dress! It had the buttons all the way down the back and the Cathedral Train, the scalloped lace on the open back, and the beautiful long sleeves with buttons on the end like I wanted. One side had beautiful lace down to give the dress just the amount of flare I was looking for. The rest of the dress was made with seamless white crepe. When she left the room, I wanted to check the price and noticed that the name of the dress was… The Colorado! I couldn't believe it, since Seth and I met on a plane to Colorado. Now the dress's name is even more significant and ironic since it wound up being the state we eloped in!
Special Moment Of The Day
Finally seeing each other on the day. We had been through so many ups and downs throughout this entire wedding planning process and really had a rough month leading up to our elopement. We had been so stressed out about both the wedding and elopement that finally holding each other's hands and saying our vows and doing this our way was the best feeling in the world. Literally in that moment we were everything we needed to be for each other.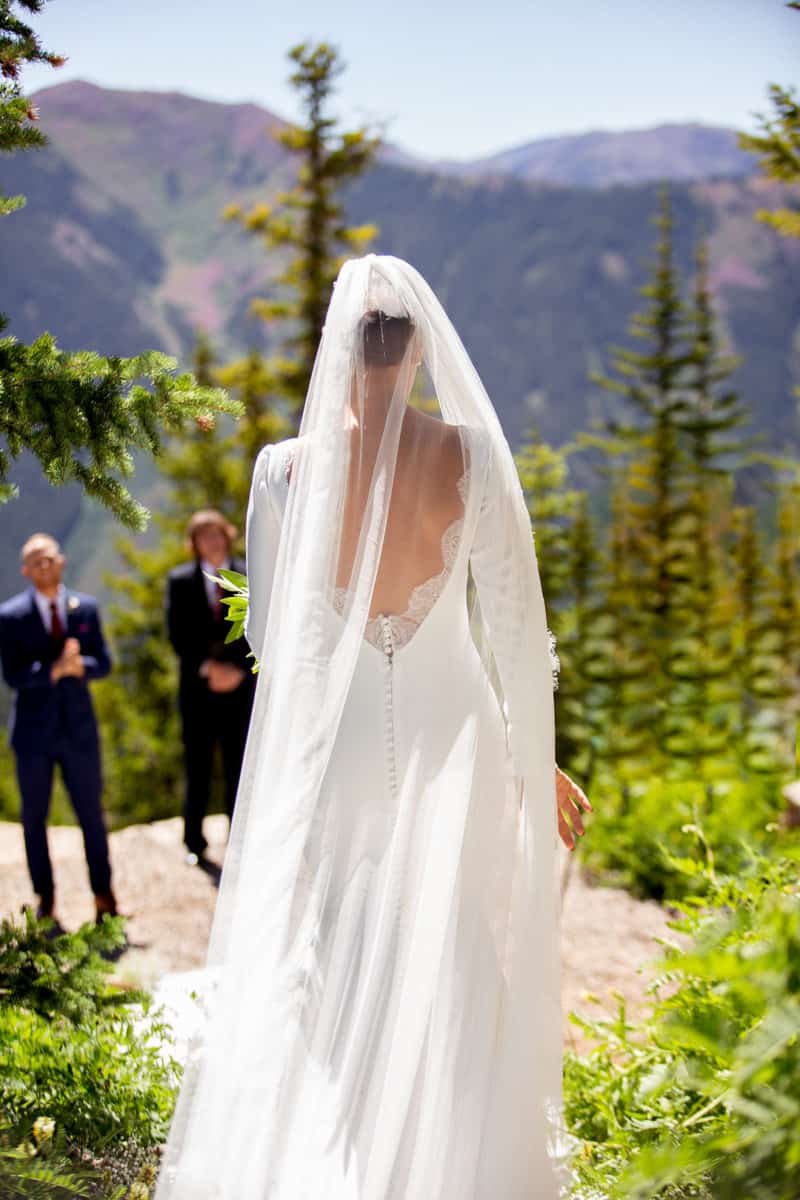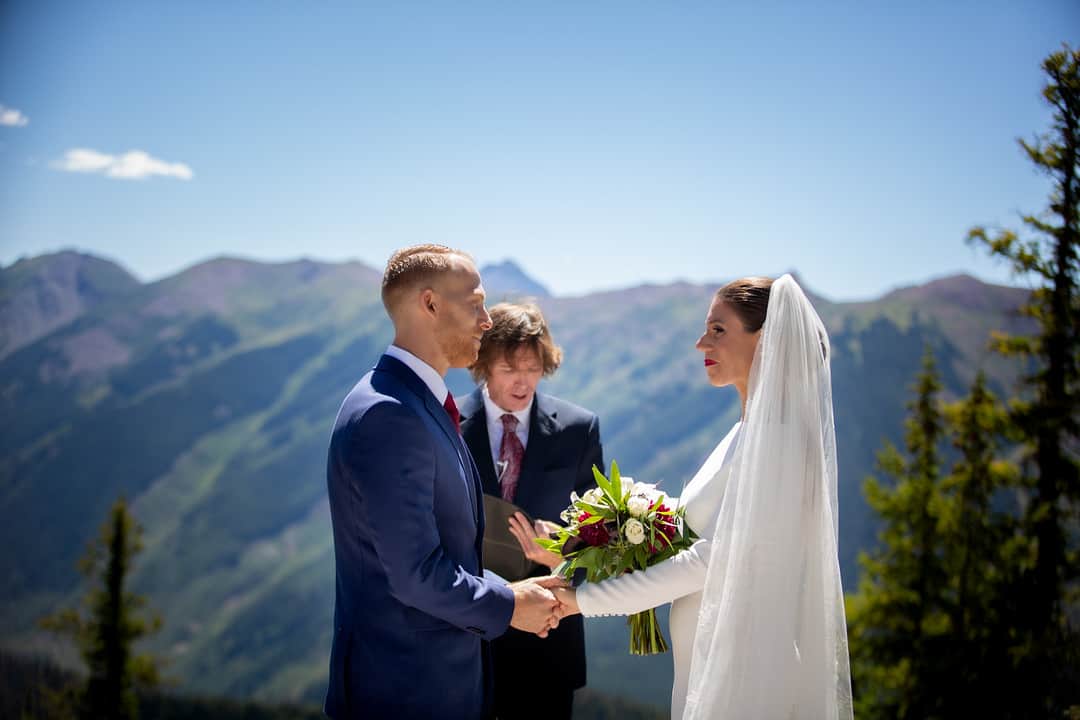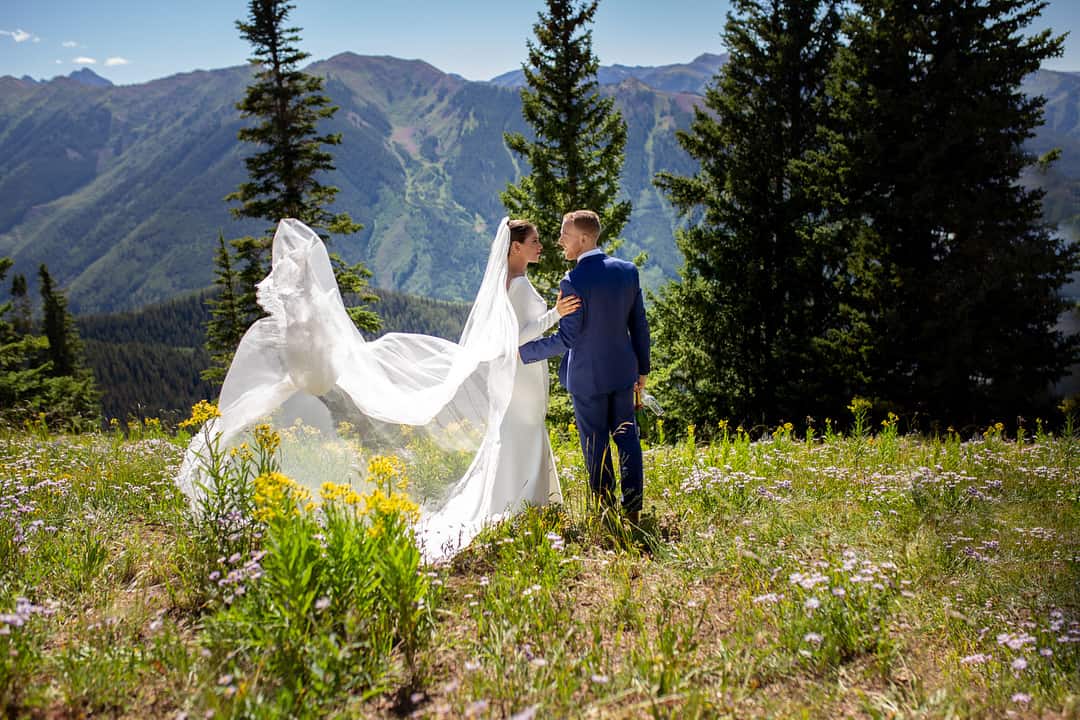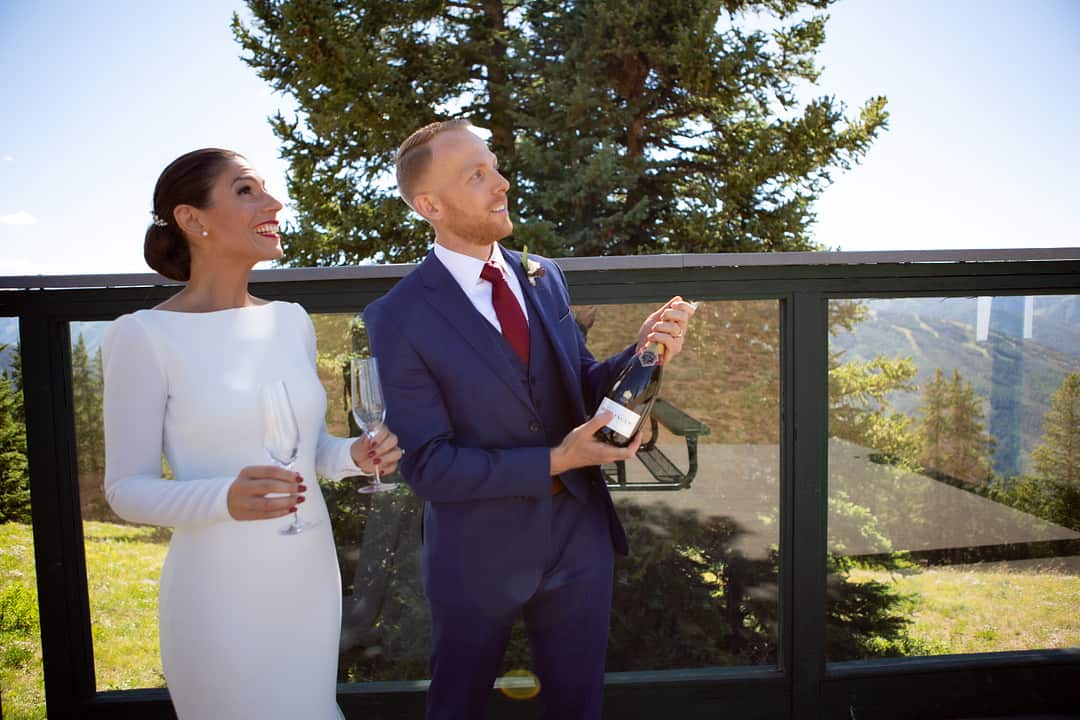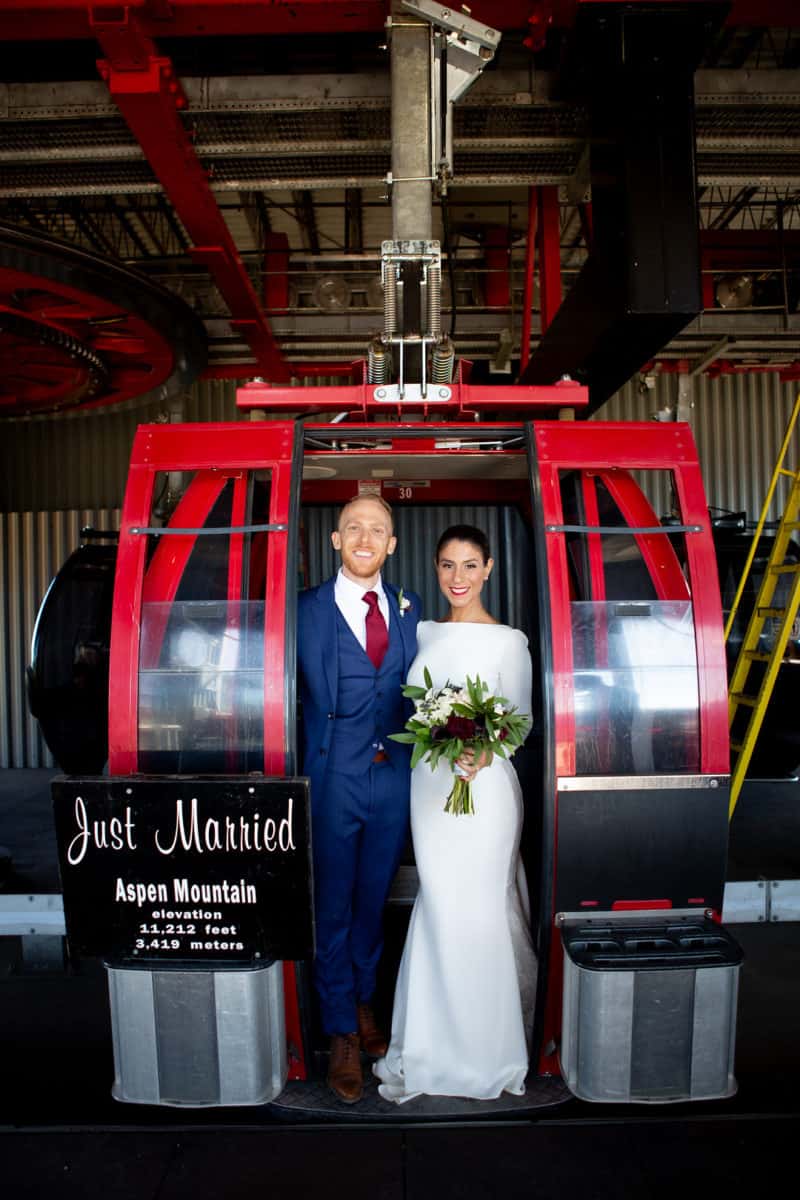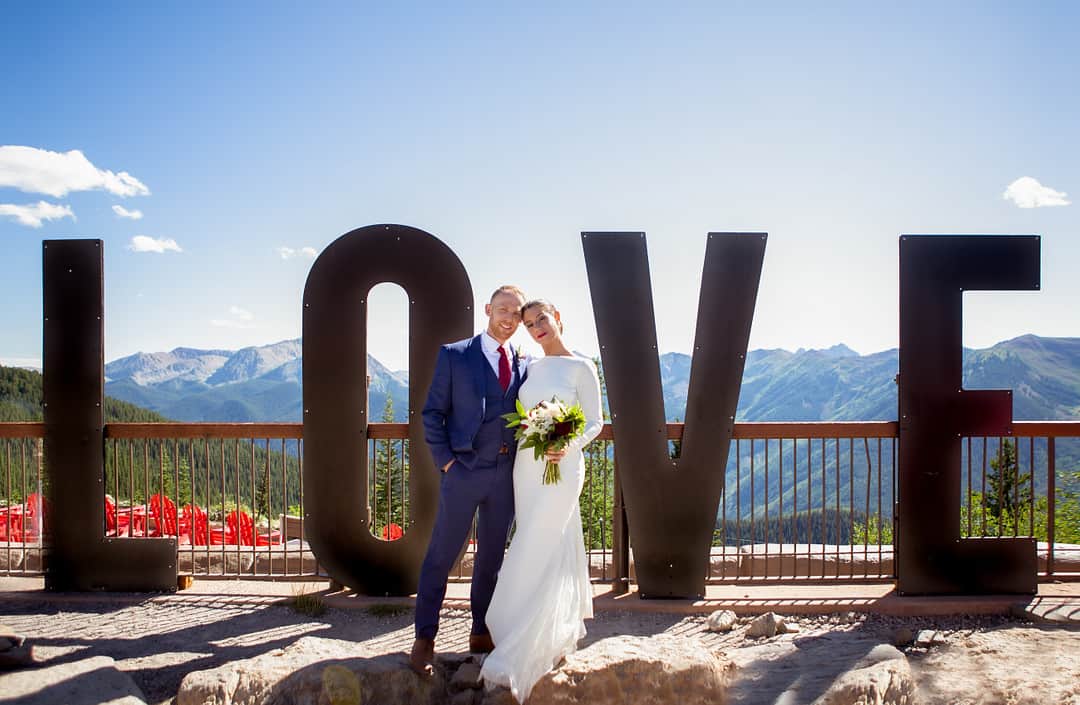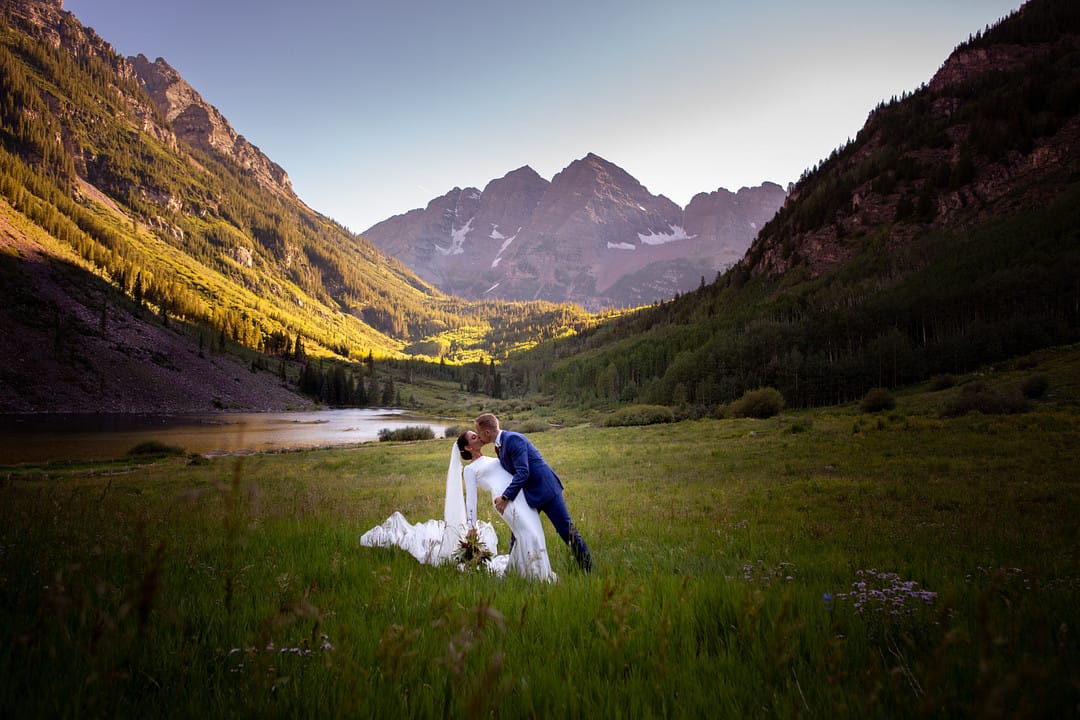 Advice To Share With Other Couples Planning Their Day
Even the best laid plans can change at a moment's notice, but don't let that stop you! I think people feel that they need everyone around them with all the fanfare to have a special and memorable day. I'd tell those people to believe in that fact that the two of you are absolutely enough. Seth and I are so happy that we eloped, we know that this is the way it was meant to happen, and we are so grateful that the day was truly just about the two of us and our love and commitment to each other.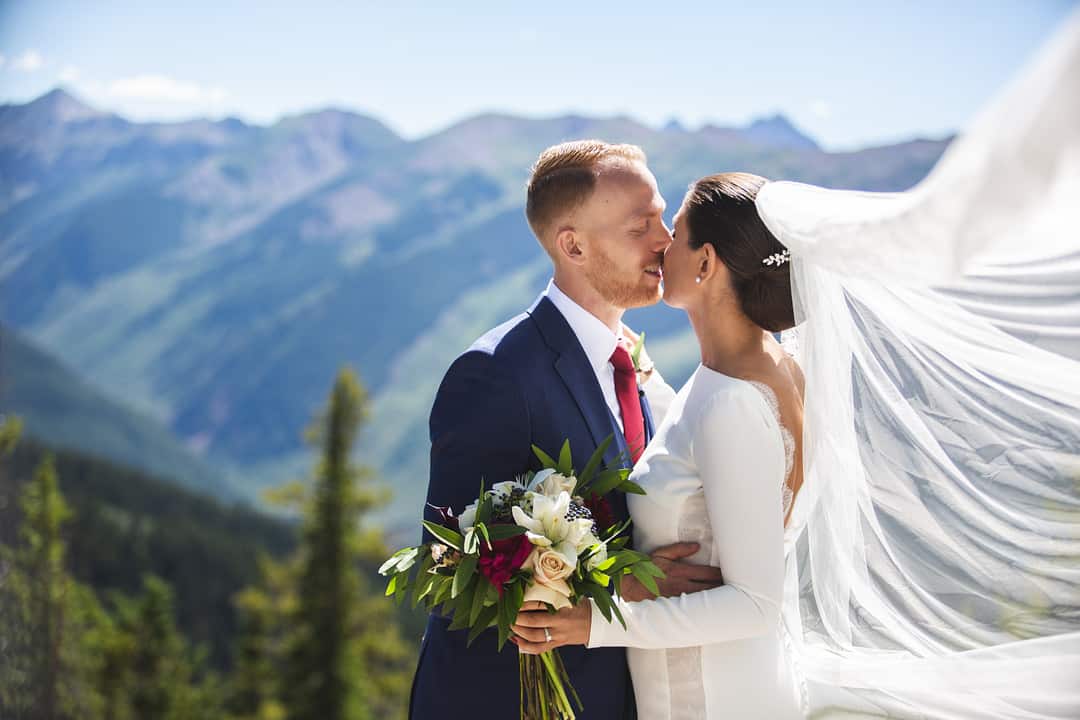 Associated Vendors
Floral Designer:Sashae Floral Arts//Shoes: Jimmy Choo//Hair Stylist: Aspen Mobile Hair//Officiant: Aspens Favorite Wedding Oficiant//Makeup Artist:Eliana Davila//Ceremony Location:Aspen Mountain//Location:Maroon Bells//Pre Ceremony Location: Aspen Meadows Resort//Cinema and Video: Gold Heart Weddings//Ring Designer:Blue Nile//Ring Designer: Tiffany & Co.//Tuxedo and Mens Attire:Ted Baker//Dress Designer: Pronovias//Photographer: AMA Photography//