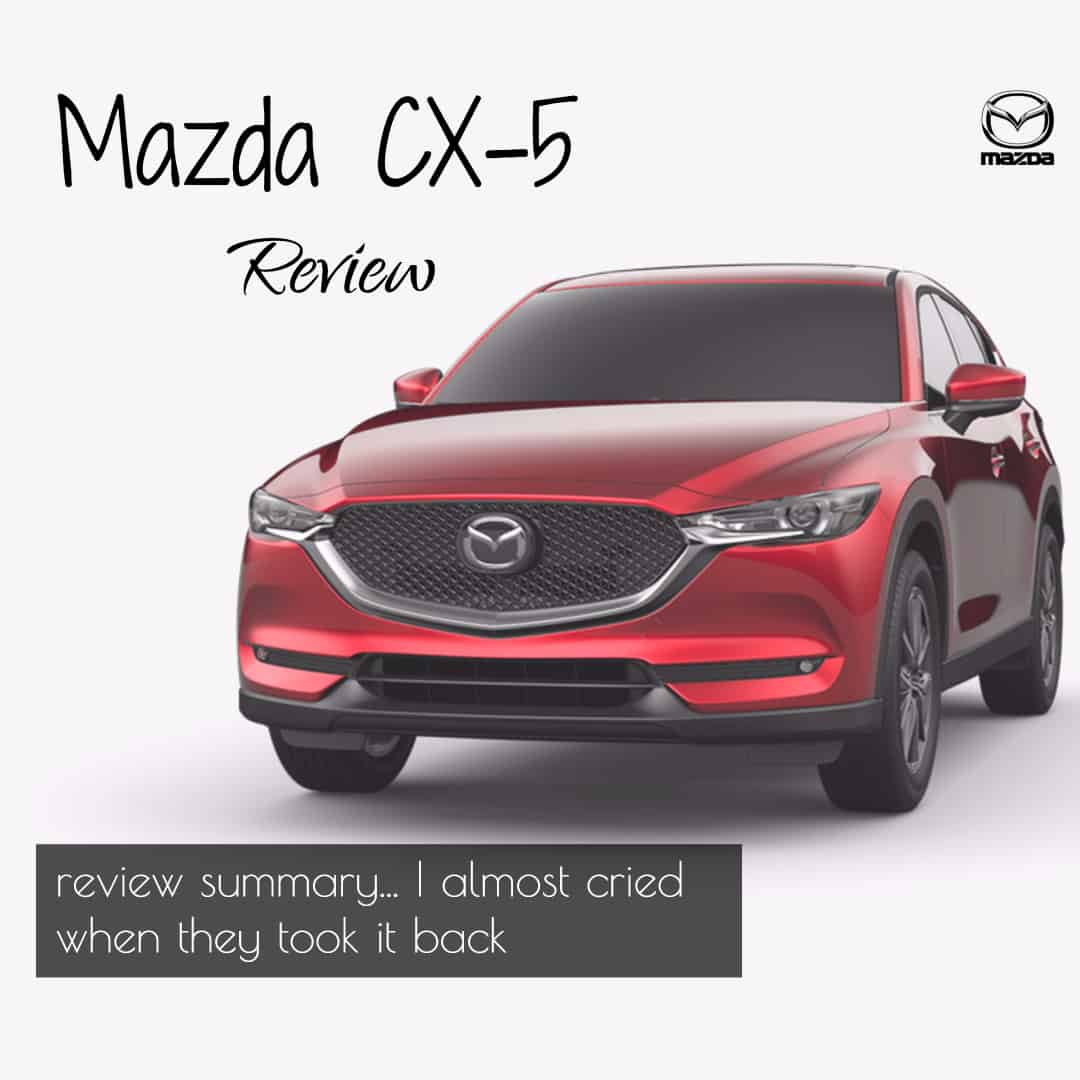 Every summer I take my two daughters on a "girls only" vacation to visit my family in Dallas, Texas. We look forward to it all year long, and I think my husband even looks forward to his "guys time" alone at our house in Houston, though he'd never admit it. What could make a summer vacation with my two favorite girls in the world any better? I'll tell you: the opportunity to test drive a new compact crossover SUV, the 2017 Mazda CX-5! It was perfect timing because it worked out to be the same week I was offered the Mazda for a week to review – Thanks Driveshop for letting me take it for a spin!
Off To A Great Start — Before Leaving The Driveway
The road trip started out with my husband installing our two car seats into the back of the Mazda. My hubby was amazed at how easy it was to transfer the car seats because of the built in anchors, and I was happy that it wasn't the stressful situation that I'd imagined.
We loaded up a stroller, three bags, and a cooler into the trunk, which opened smoothly at the press of a button on the nifty little keyless entry button. Next, I was happy to find that there was a central armrest between the two car seats which slid down and presented us with two cup holders for water bottles.
How The Mazda CX-5 Performed On The Highway
The first thing that I noticed as we started our journey towards Grandma's house was the lack of normal background noise that I'm used to when driving. I didn't feel like I had to raise my voice at all to talk to my daughters. I found out that this is because the designers intentionally created new seals, tighter gaps, and more insulation on this car in order to decrease noise. We were able to talk as a family instead of me feeling like the chauffeur while my daughters were in their own world.
It was so quiet and peaceful that my youngest fell asleep at her normal nap time. While she napped, I let my four year old watch a movie on the iPad. We were able to plug it into a USB port which was conveniently located near her car seat.
I was left to relax and take in some of the features of the new car. There was a futuristic display on my windshield that told me my speed and other information as I drove. At first I thought I was hallucinating or something. Ha! But as I got used to it, it made me feel super safe, because my eyes never had to leave the road!
The car was powerful, especially on climbs where I knew my other car would have lagged.  I was really impressed with the way the Mazda handled around corners. Though I won't say I understand the technicalities behind the SKYACTIV-Vehicle Dynamics that the Mazda CX-5 boasts, I will say that I could feel how it made the drive smoother. As I came into a curve the car would automatically adjust power which gave the ride a very even and enjoyable feel.
It is no wonder that the Mazda CX-5 is an Insurance Institute for Highway "Top Safety Pick". I enjoyed the peace of mind that came with knowing I was being a great mommy to my precious cargo!
Driving In An Unfamiliar City
As we got into Dallas, I was excited to use the Mazda's safety features to avoid accidents. It can be a challenge to drive in the city during rush hour,  especially with two girls in the back seat who are antsy to be out of the car! The Smart City Brake Support actually detected objects ahead of us and would apply the brakes for me. How cool is that!!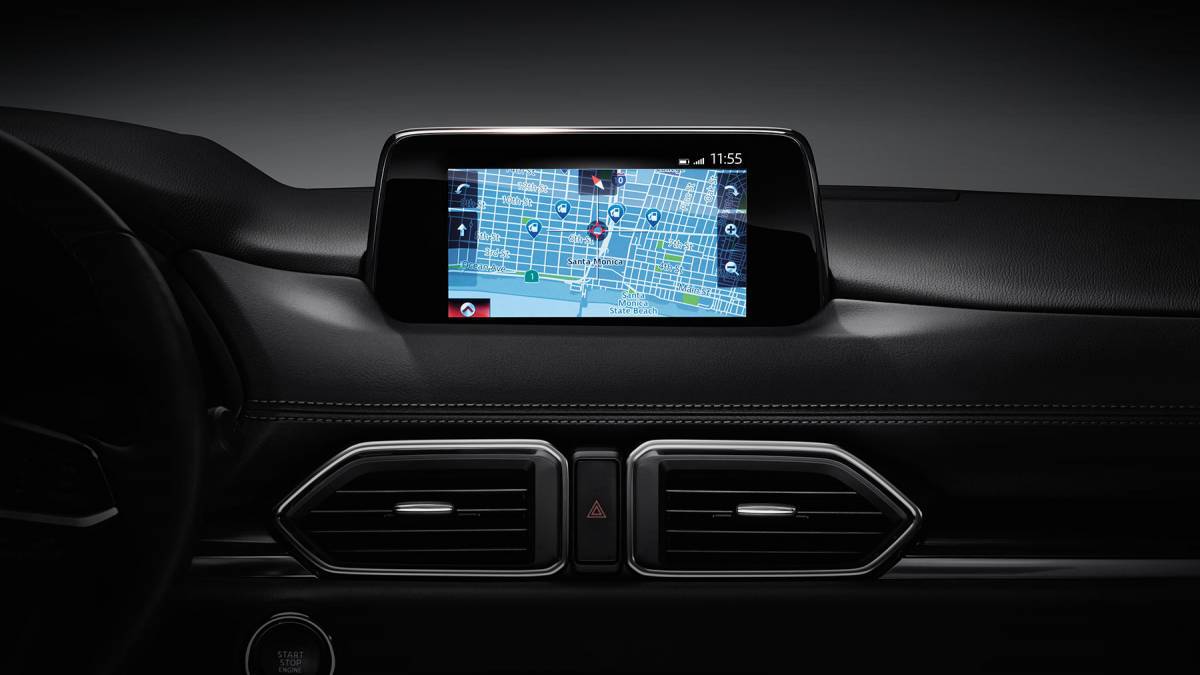 When we arrived home a week later, my husband asked me how the car was. As I started in on all of the features, he raised his eyebrows. I was happy to see that the CX-5 starts out at an affordable $24,045. Not bad! Maybe I'll convince him that this should be our next family car. I know my girls would be happy with it! They enjoyed the drive as much as I did. I'm telling you..when Driveshop came by to pick it up after the week was over..I was practically in tears because I had to say goodbye…but hopefully only for a little while. 😉
If you and your future spouse are thinking about a car, I highly recommend it. It's both sporty and would make a great family car.