You want your wedding to be absolutely perfect, because who doesn't? And while the search for the perfect dress and matching accessories tends to get the lion's share of attention, the simple truth is that setting is everything.
Finding the right place for your wedding can take your Big Day to the next level and if you've been scratching your head trying to come up with the perfect venue, then you're going to absolutely love reading about the JW Marriott San Antonio Hill Country Resort & Spa.
There aren't many places in the world that can be described as magical, but this is one of them. Even better, it offers something for everyone. No matter what your tastes and preferences are, you're sure to be enchanted by the JW Marriott San Antonio.
First and foremost, there's the location of the resort to consider. San Antonio is a breathtaking city that's loaded with charm and steeped in history. You could schedule a week's worth of nonstop sightseeing and barely scratch the surface when it comes to everything the city has to offer.
If you're looking for shopping, you'll find so many options in San Antonio that it'll make you dizzy. Do you or your fiancé love golf? They've got a superb course right there on the resort.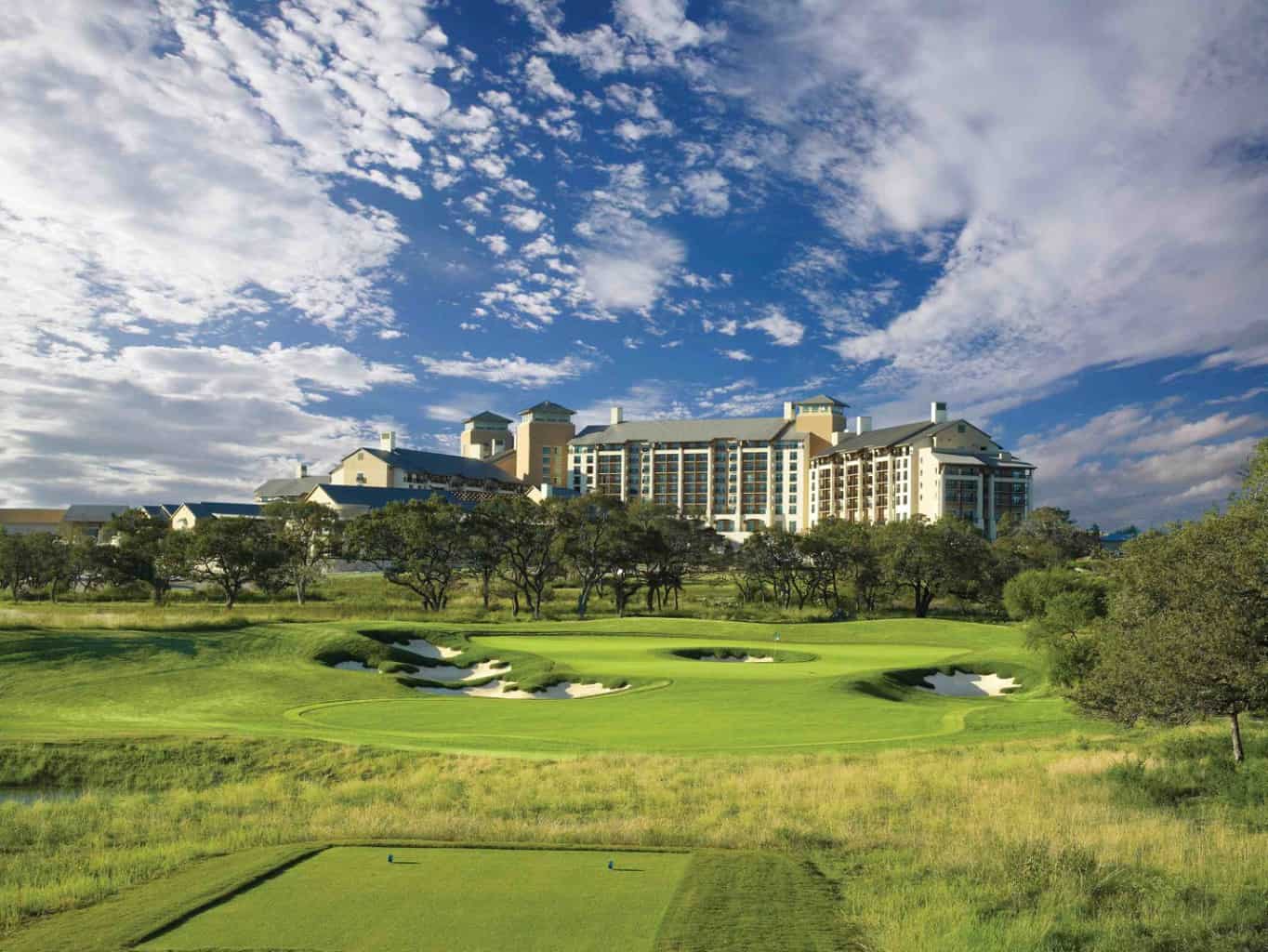 Are you more into theme parks? Six Flags is just a short drive away. Animals? Why not check out Sea World, or if you prefer a more natural setting, then the Natural Bridge Caverns might be an irresistible lure, and that's before we even get into what the resort itself has to offer.
Your guests could come for the wedding and wind up staying several extra days just to take advantage of everything there is to see and do in San Antonio itself.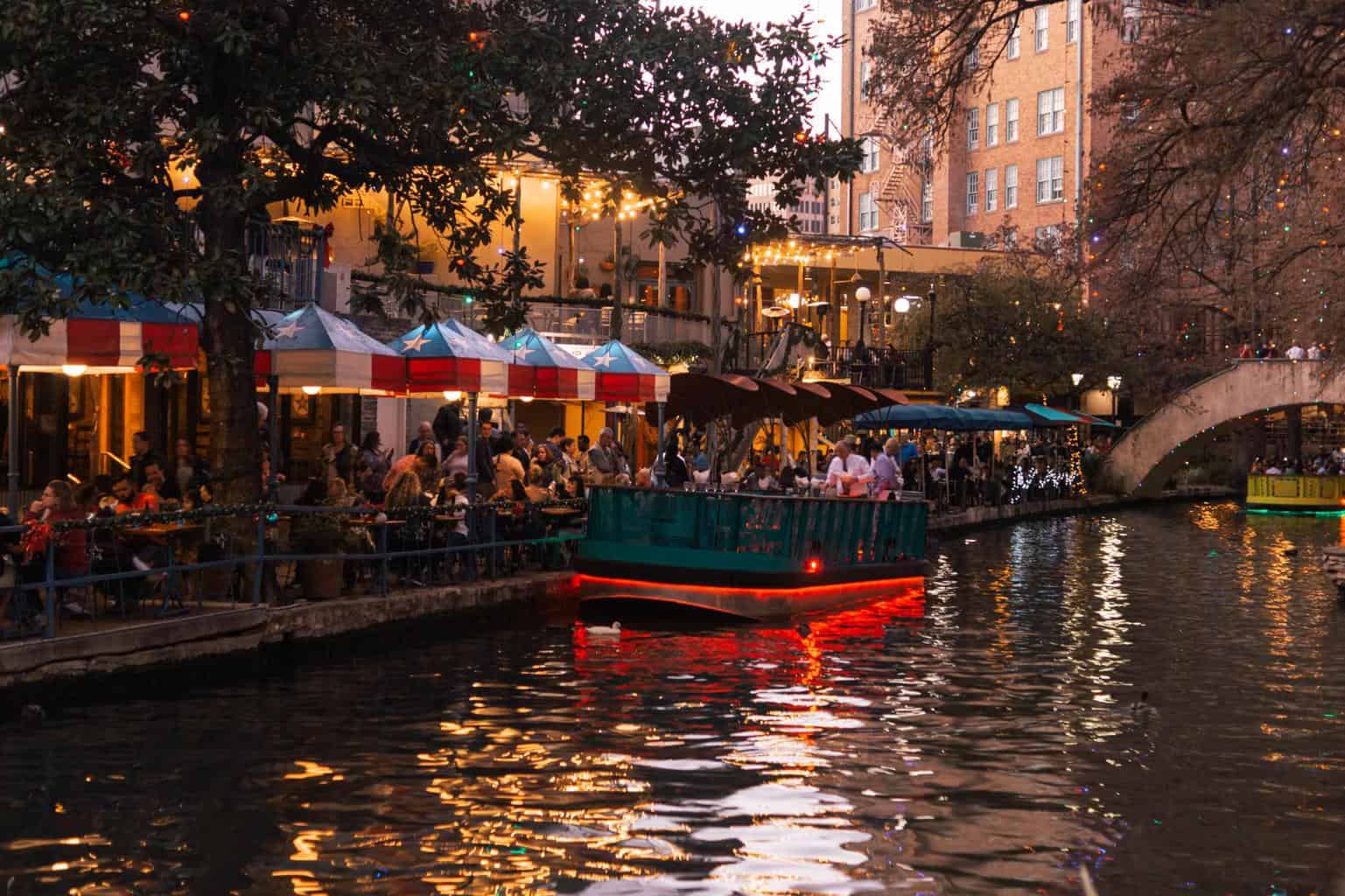 For that matter, if you wanted to, you could have your honeymoon in the same place you hold your wedding if you like, taking advantage of the resort's pavilions if you wanted an outdoor wedding, or one of the sumptuous ballrooms if you wanted an indoor ceremony. Then, the two of you could stay a week or so right there on the property to soak in the magic as a newly married couple, creating an unforgettable experience for both of you.
Are you interested in a beach wedding? If so, you might think the JW Marriott San Antonio would be a non-starter but hold on – one of the pools on the resort has a beach entry that the on-site wedding planners can transform into the ultimate beach wedding for you at your request. If you were thinking more of a Hawaiian Luau, they can make that happen as well!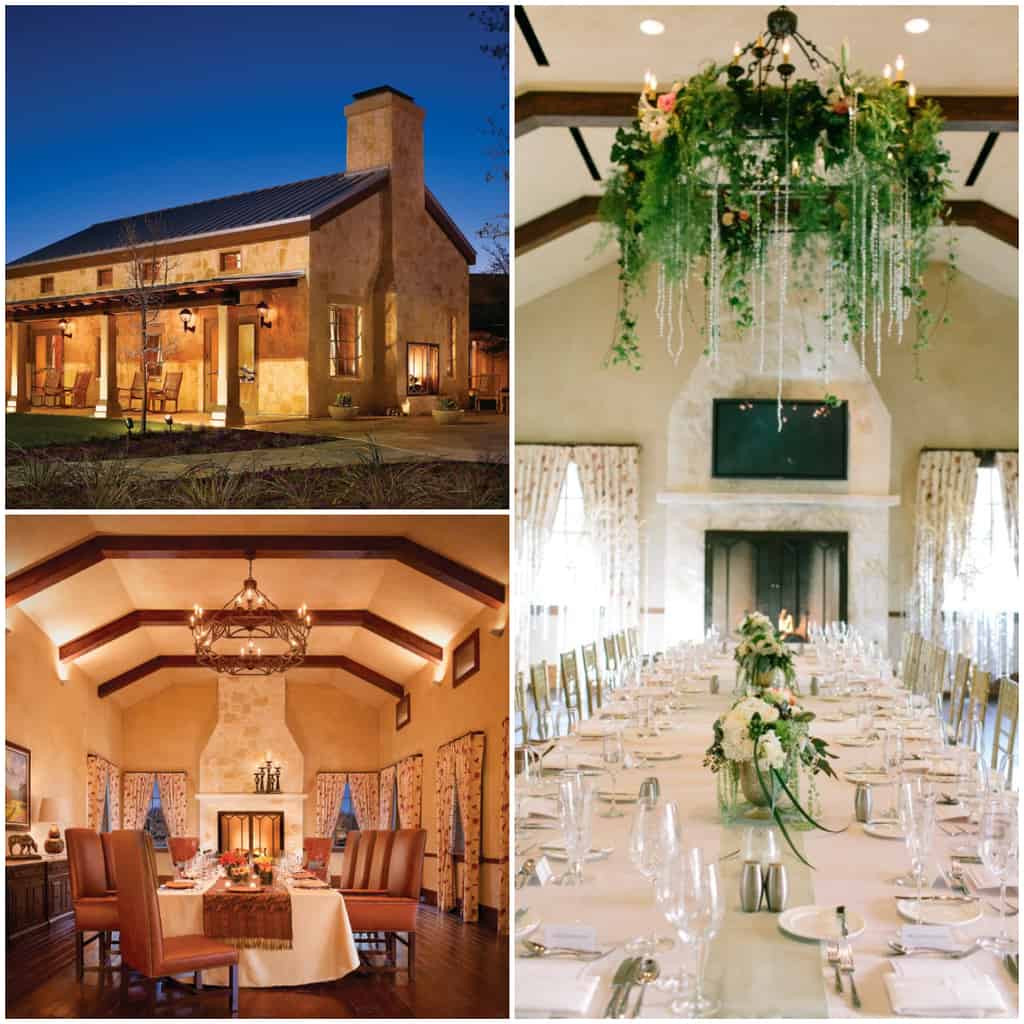 In fact, the resort boasts more than 280,000 square feet of event space and every bit of it is customizable! Even better, Hill Country employs some of the most talented wedding and event planners you'll find anywhere and if you can dream it, odds are that they can make it happen.
The first time I saw the place, it was as a guest checking out the venue as possible wedding space for my clients and I was absolutely blown away. In fact, I loved the place so much that I've been back multiple times since and have made it an annual trip. It just has a magical quality to it that recharges the mind, body and spirit.
The resort is situated on more than six hundred acres of some of the most beautiful hill country you've ever laid eyes on, and every bit of it is meticulously landscaped. Walking the property makes you feel as though you've been transported to a fairytale land. It's so beautiful you sometimes just have to stop and soak it all in. Expect to take dozens, if not scores of photos without ever having to set foot off of the property! Best of all, there are three different outdoor venues that could be customized to taste if you wanted an outdoor wedding (not to worry, there are two different ballrooms if you'd prefer to have something indoors).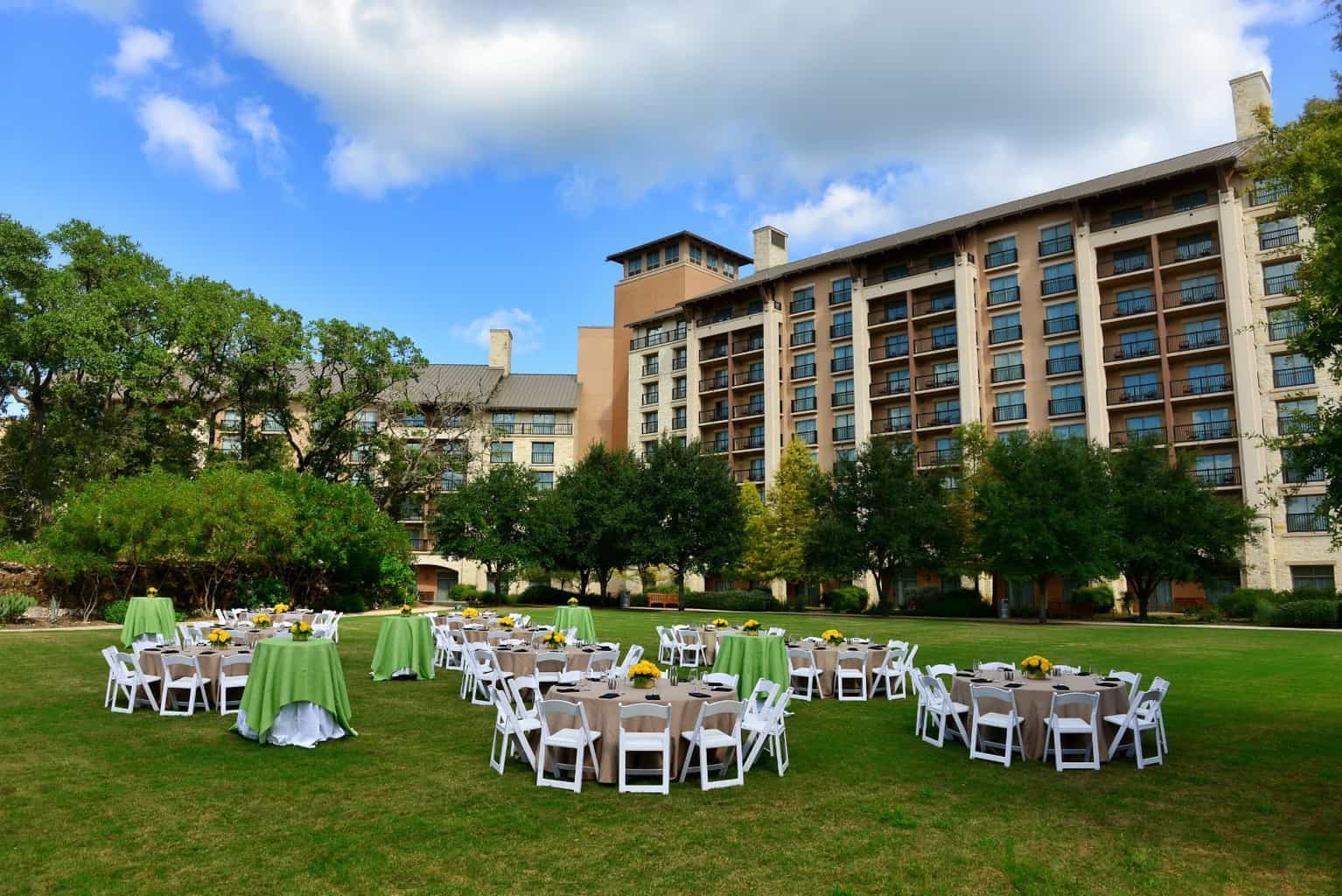 I'll be honest. My absolute favorite part of the resort was the Lantana Spa. The spa alone is 26,000 square feet! It's the perfect way to relax and be pampered before the big day! There's simply no better way to relax and unwind.
My second favorite aspect of the place would have to be the water park and in particular, the lazy river that meanders through the property. After a day of getting pampered in the spa, there's nothing quite like drifting slowly down the river on a bed of air. Talk about magical! The adult infinity pool is amazing and the lagoon pools and poolside cabanas are out of this world!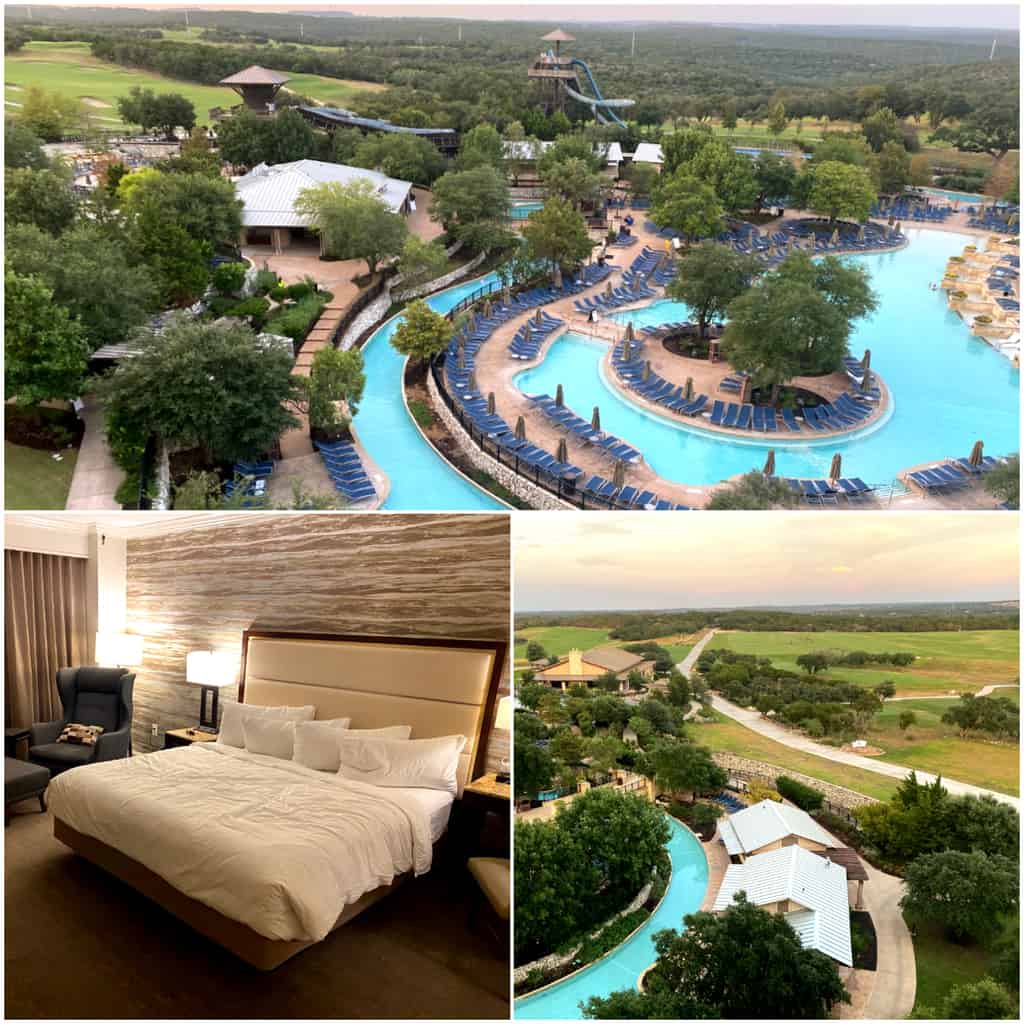 And then there's the food. Oh my, the food. The resort has not one, not two, but seven different restaurants right there on the property. You could stay at the resort for a solid week and enjoy dinner at a different restaurant every single night. In the times I've been back, I've sampled food from every single one of them and I can tell you that there's not a bad restaurant in the lot. Just be sure to bring your appetite. If you go away hungry, you won't be able to blame their world-class chefs because the food is incredibly delicious!
I love excellent customer service and this resort delivers! You feel welcomed there from the moment you pull into the porta cache. Maybe it has something to do with that famous Texas hospitality. I don't know, but what I do know is that I've never set foot on a more magical and welcoming property in my life. It's simply in a class by itself, but don't take my word for it. Book a weekend to check the place out and let their incredible staff show you all the possibilities for your special day and be prepared to fall in love like I did. Happy wedding planning!