Choosing a wedding dress is one of the most momentous parts of the wedding preparation. For most women, every aspect of the wedding dress is taken into consideration, including the quality of the threads that are used in its overall design. Also, because trends are always changing, today's brides are often presented with new options and styles. Therefore, the primary emphasis today is on wedding dresses with long sleeves. With that said, the question is, why should you wear a long sleeve wedding dress?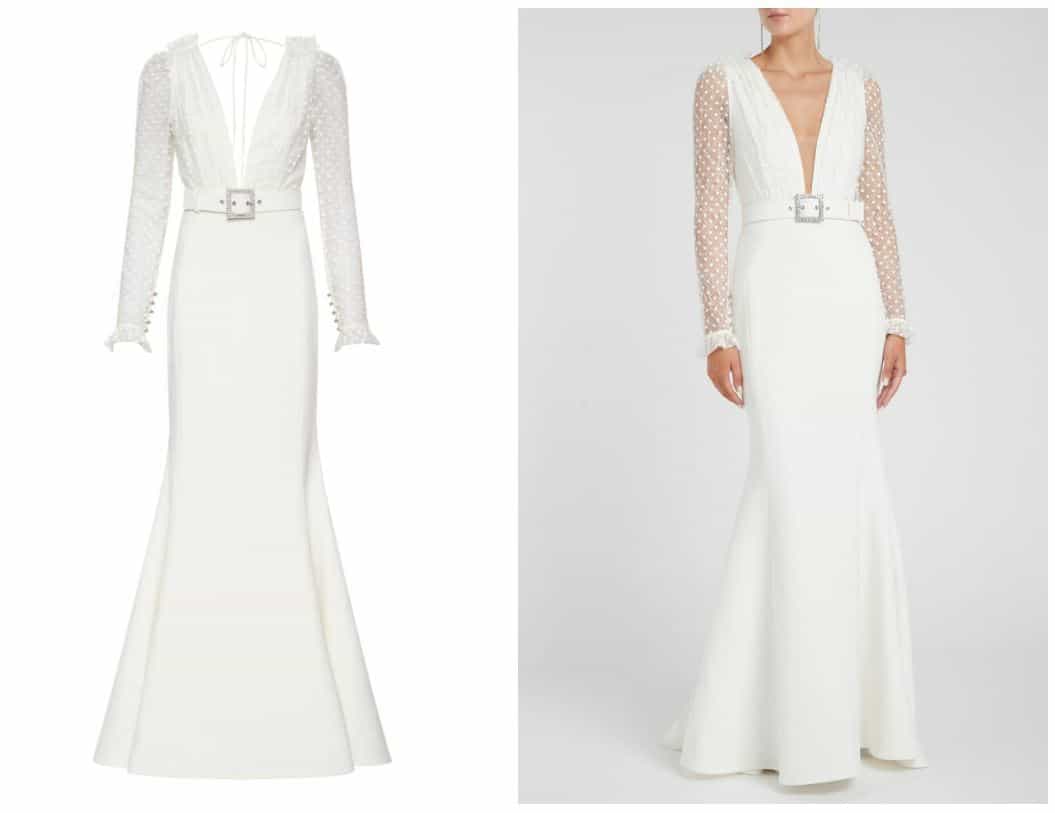 First of all, everyone has a favorite designer or retailer. For me I love the style of the Francine dress which may or may not be the best option for you. Based on the information provided on this site, you may want to start by looking at the styles of famous or popular brides that you admire. For instance, if Kate Middleton or Meghan Markle's long sleeve wedding dresses are elegant and stylish enough for you, you may want to think about wearing one of the following options
Illusion lace
Crepe
Off the Shoulder Sleeves
Detachable Sleeves
Cap Sleeves
Each of these sleeves are great options for women who are looking for both elegance and personal uniqueness in styles. For instance, if you like a modern day twist, you should look at the Francine Long Sleeve Gown, especially since it looks playful, sexy and enticing.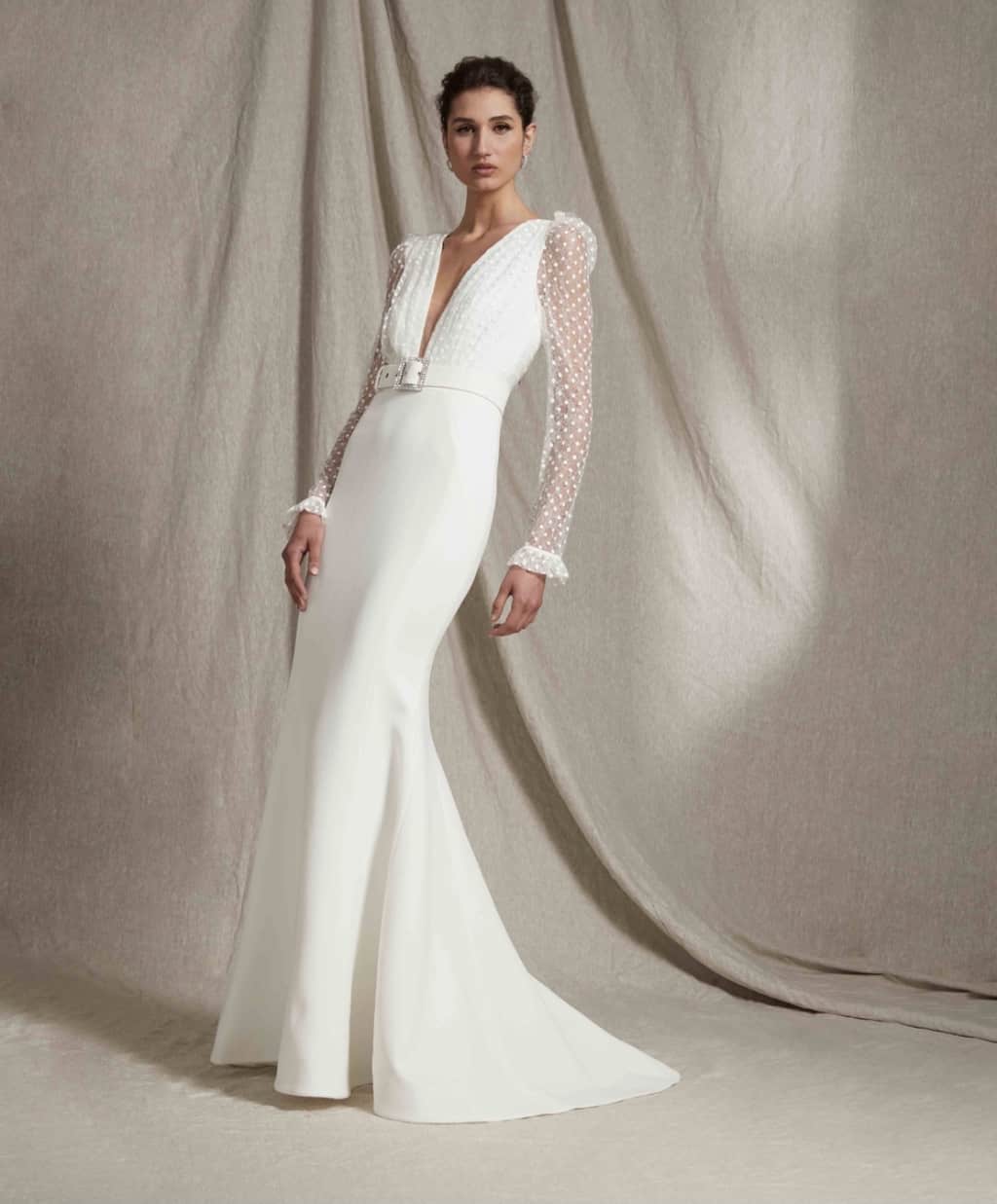 Reasons to Choose a Long Sleeve Wedding Dress
Did you know that long sleeve wedding dresses are flattering for all sizes and shapes? Unlike no sleeve wedding dresses, the long sleeve wedding dresses are more diverse for different figure types. You can also play with these different sleeves to highlight unique features.
Sheer sleeves with a contrast between delicate leaf lace
Minimalistic look with subtle puffed sleeves
Lacey long sleeves with a retro vibe
Puffed tiered sleeve look with a prairie design and style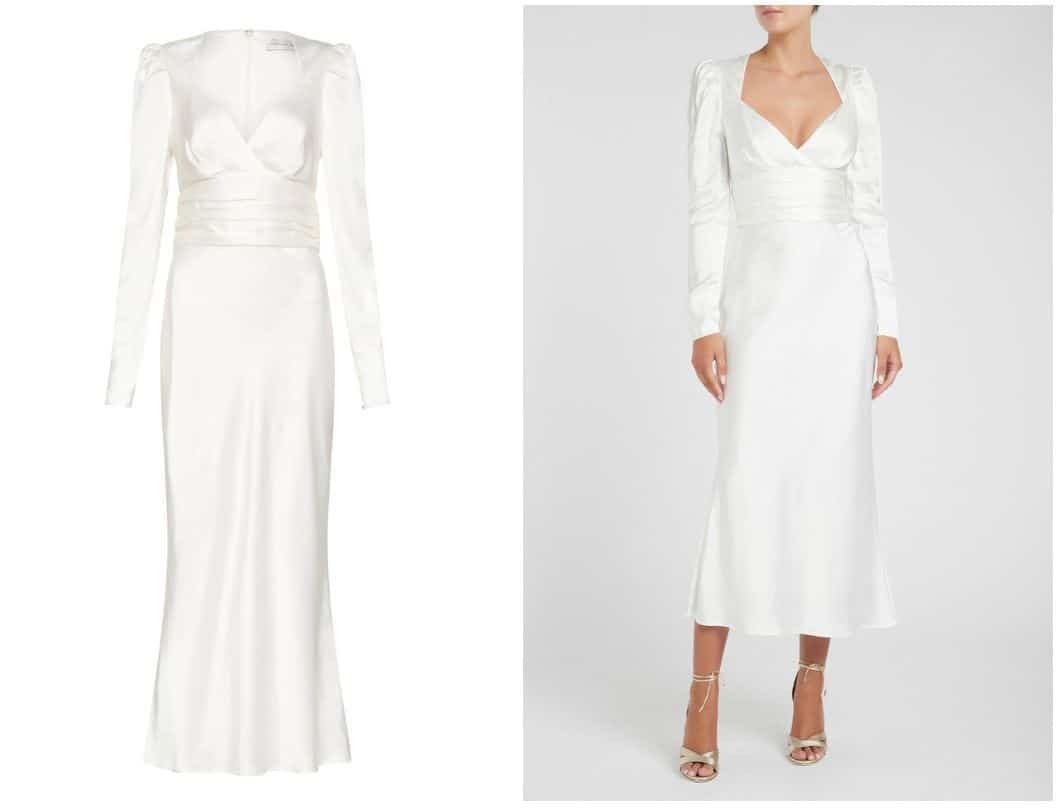 A great example of this wedding dress is the Eloise Long Sleeve Midi Dress since it is sleek, and slenderizing on the body. Each of these types and more can be found here. And, they can offer more options for brides to wear a long sleeve wedding dress, including factoring in the stylings of its top bodice. For example, for women who like a more elegant flattering design, the Francine long sleeve gown may be ideal for brides that prefer to reveal more cleavage.
When are Short Sleeve Wedding Dresses More Appropriate?
Even though the current trend is wearing the long sleeve wedding dress down the aisle, there is also a time when the short sleeve may be appropriate for your wedding. For instance, if you are interested in the shorter sleeve styles, you may want to review the options below.
Off-the-shoulder
Flutter Sleeves
Cap Sleeves
The primary differences between wearing the long sleeves and the shorter sleeve wedding dressing will also depend on a variety of factors. For instance, if you like the classic look, the long sleeve may be ideal for you.
Or, on the other hand, if you prefer a more modern day sexy look, and your wedding date is set for the summer months, the short sleeve wedding dress may be the best option for you.
Long sleeve wedding dresses are a big part of the current trend this year. Therefore, brides all over the U.S. are looking for the perfect design and shapes that will fit their silhouettes the best. From selecting the minimalist with subtle puffed sleeves to checking out the Lacey long sleeves with a retro vibe, the long sleeve wedding dress is a very classic look.