Lemon tree very pretty, and the fruit of Lynn and Fino's love is this oh-so-bright wedding full of lemon yellows, blues, and homemade limoncello. Their Pittsburgh wedding is one with huge smiles, all vivid, and classic tradition. To all limoncello fans and darlings who love yellows, here's the wedding for you! Cheers and read on!
Click image to enlarge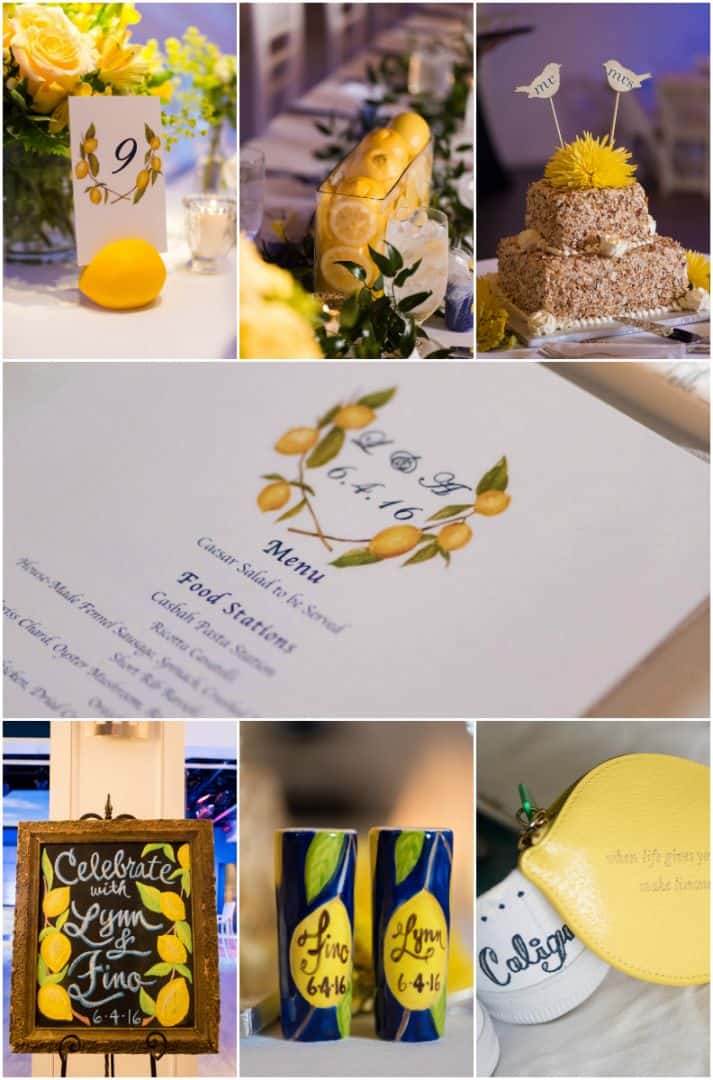 1

Like. Click to Vote
>
---
The Wedding Details
---
Dazzle with lemon yellow
Not particularly lemon trees but lotsa lemons enough to make your eye dazzle in every corner of this wedding. From the bouquets, invites, centerpieces, and even in the bride's footwear, there sure is lemon everywhere!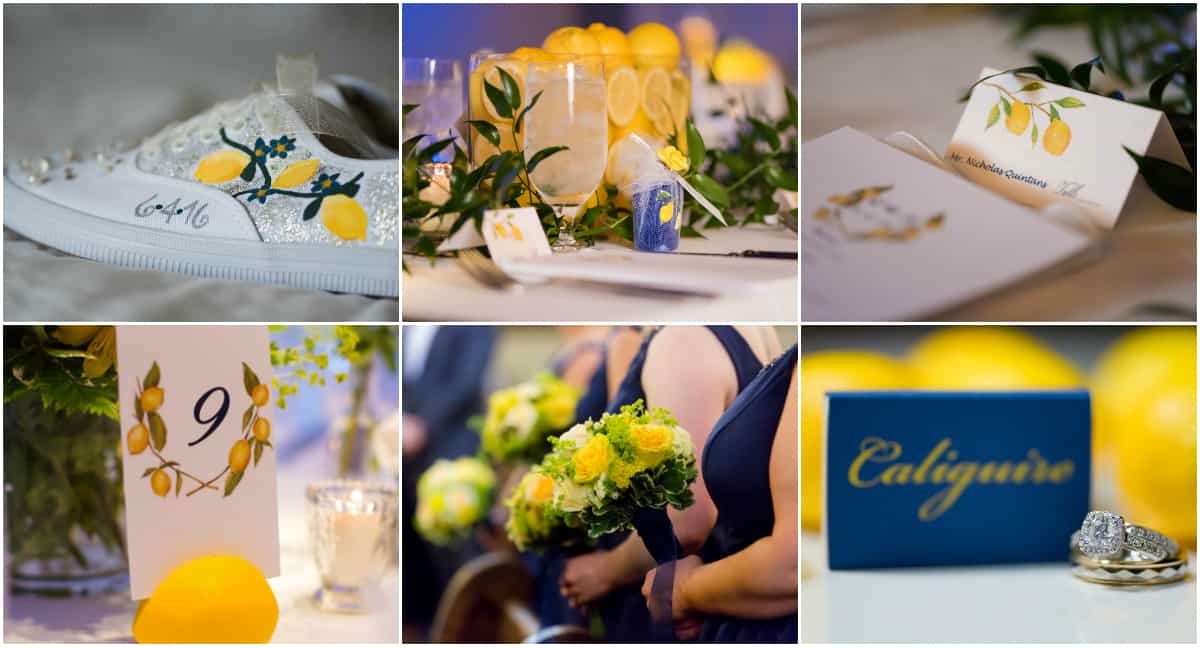 ---
Deep blue dresses
To add contrast to all the lemon yellows, here are the bridesmaids on their deep blue, knee-high dresses freely flowing against the warm summer breeze of the Pittsburgh city skyline.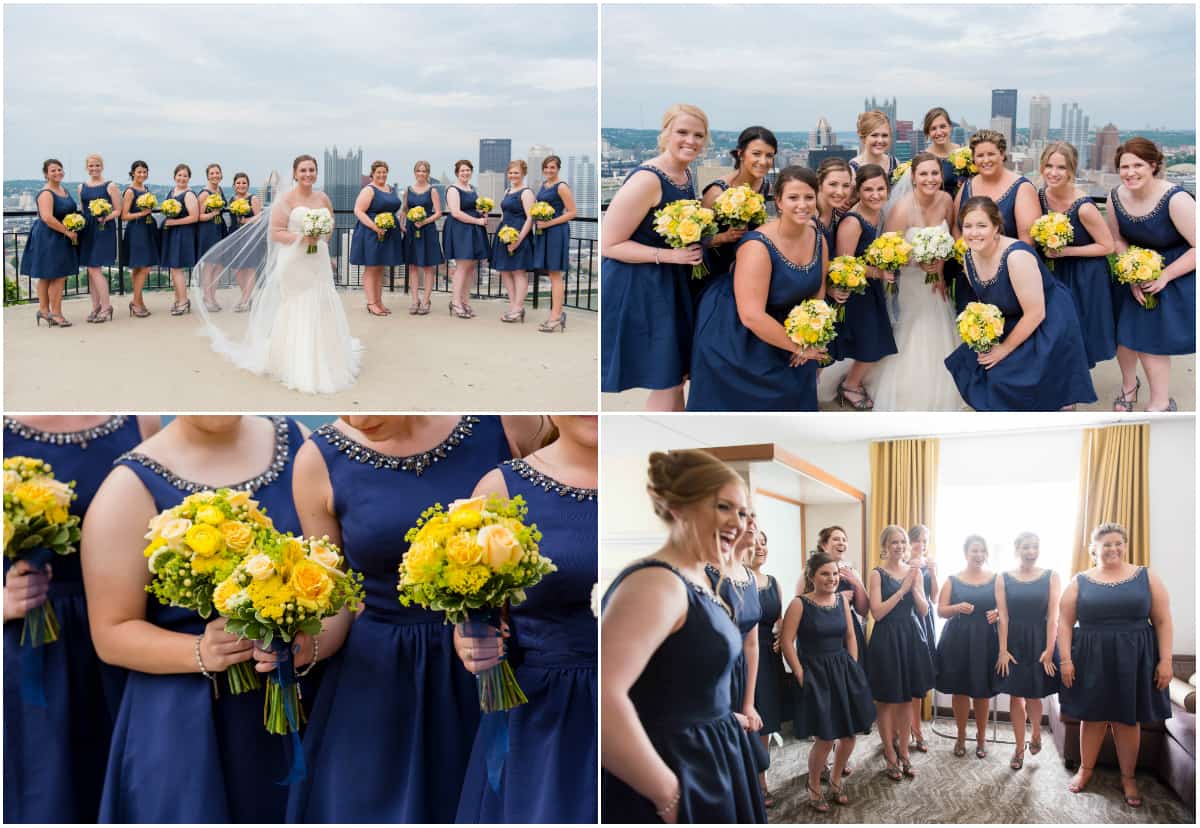 ---
Trolley transports
Trolley transportation all the way for the bridal entourage as they moved from the ceremony to the reception. It was something new and it was fascinating, just look at their laughter inside that decorated trolley!
---
The bride's advice
"To the best of your ability, do what you want! It is challenging at times because you want to make so many people happy, but you both need to be happy. I can't say we did/didn't do everything we wanted, but we tried to be true to ourselves throughout the whole process. I think our wedding really is an illustration of who we are as a couple."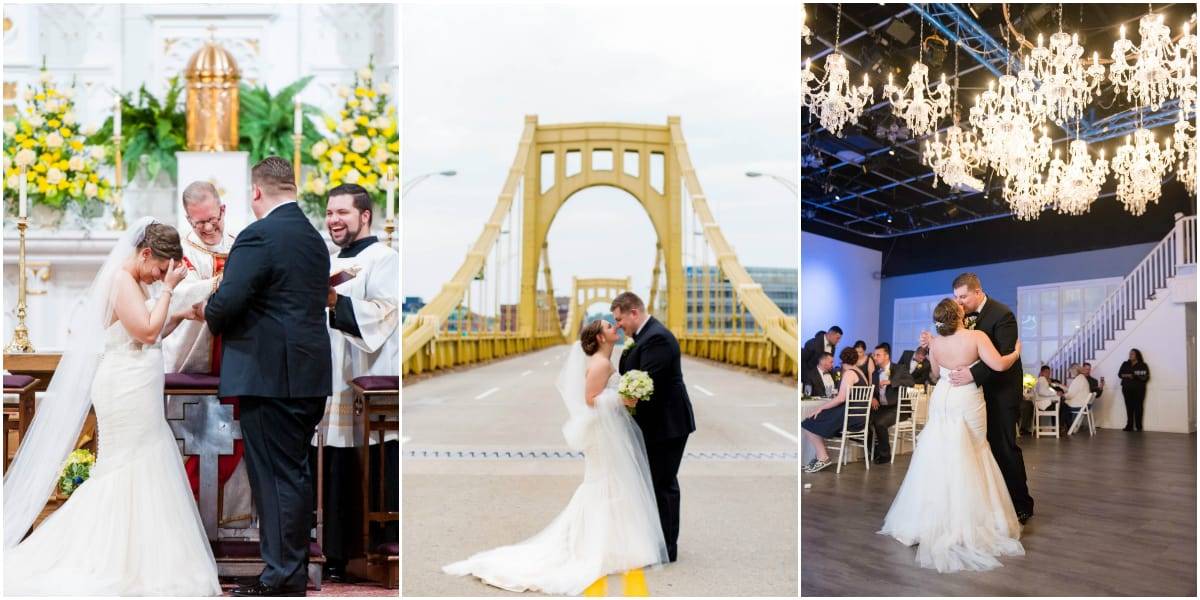 ---
The wedding budget
$20,000 – $45,000
---
VENDORS
Leeann Marie, Wedding Photographers
All Occasions Party Rental
Molly's Trolleys
Powerbomb Productions
Big Burrito Catering
Kleinfeld Bridal
Jay Verno Studios – Reception
St. Mary of the Mount – Church
Calvin Klein tuxedos
Sisters Floral Design