In under a week, this incredible team assembled by Tina, from Diamonds & Dreams Event Consultants, put together an entire styled wedding shoot! The theme was industrial glam! Their stylist Sandra from Rustic Romance Rentals – Vintage Rentals and Design Co., mixed repurposed furniture legs, fur, pineapples, and cinder blocks for four different looks for this shoot. The colors were steel grey and yellow which is perfect with the industrial vibe. They even had a dinner area/sweetheart table, reception and cake table, sitting area and a ceremony purposefully design to match the overall aesthetic. In seven hours, they set up, tore down and captured nearly 200 stunning images of this gorgeous, modern-day, fashion-forward, warehouse wedding. More of the gorgeous details on these snaps taken by Ata-Girl Photography! Enjoy!
We're All About the Details!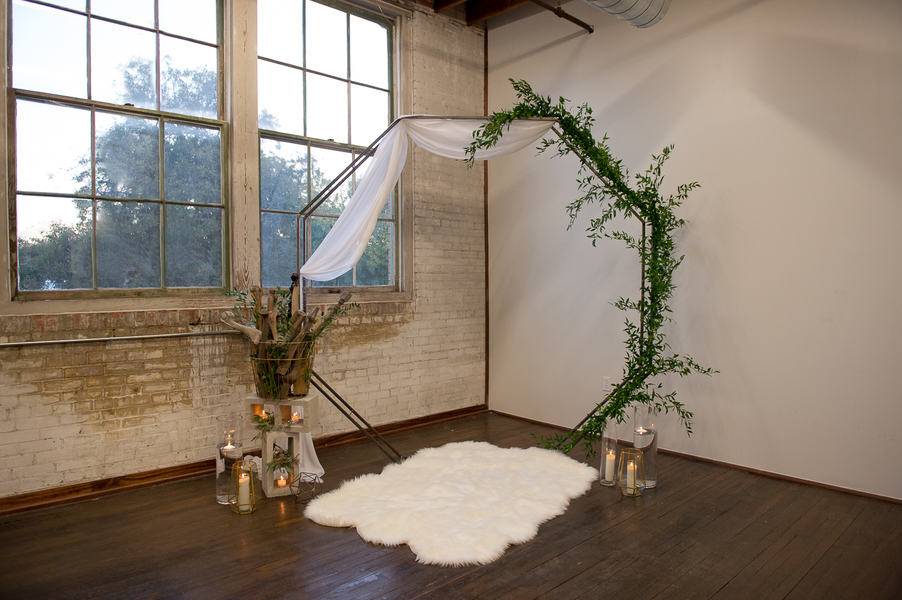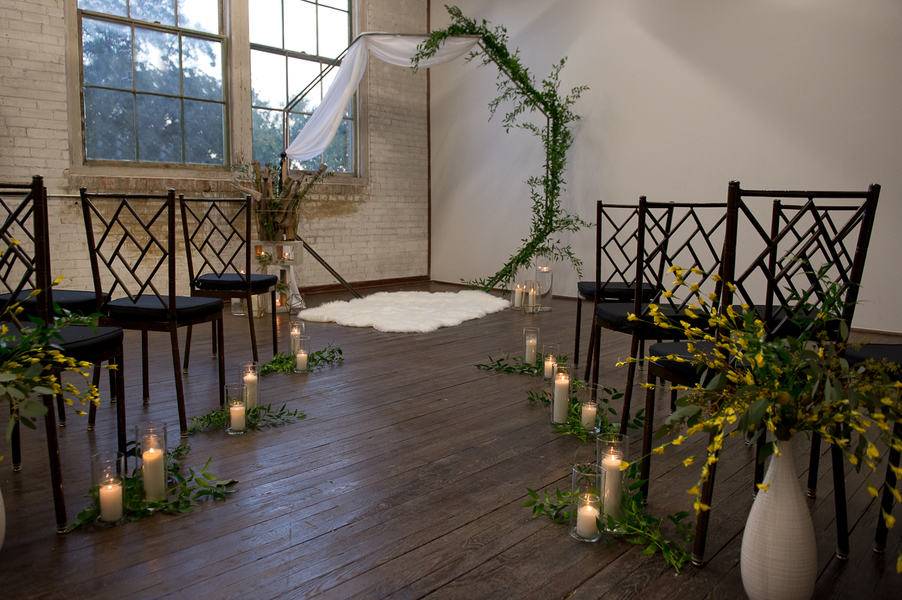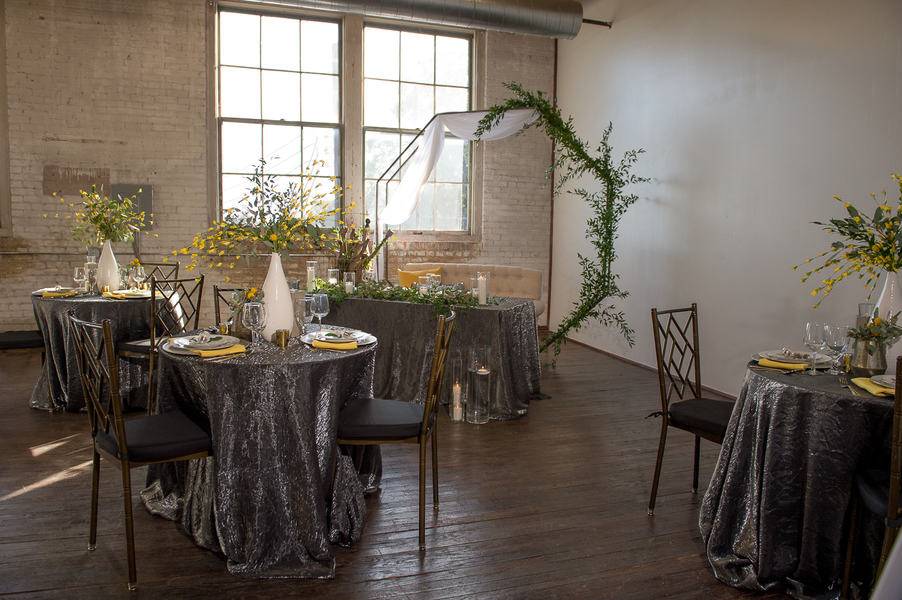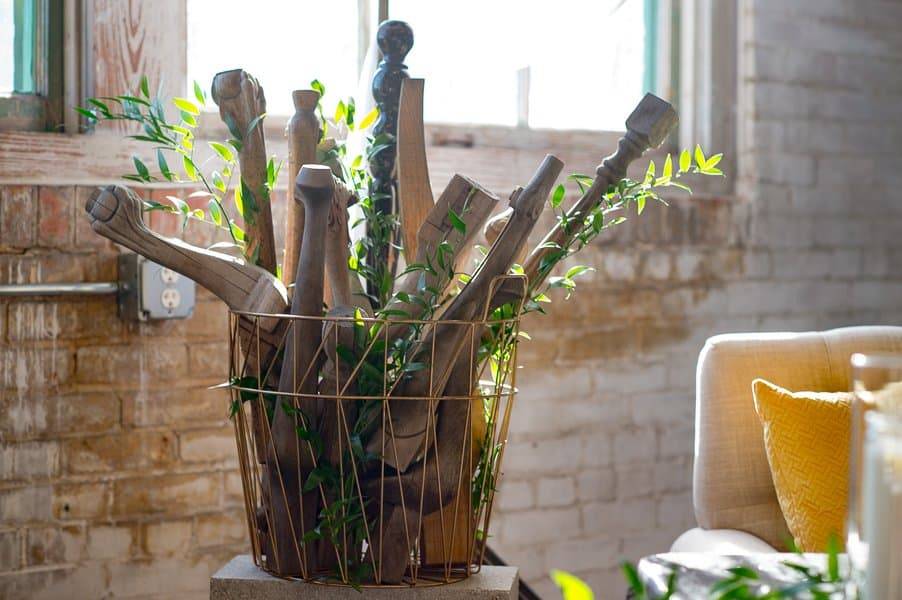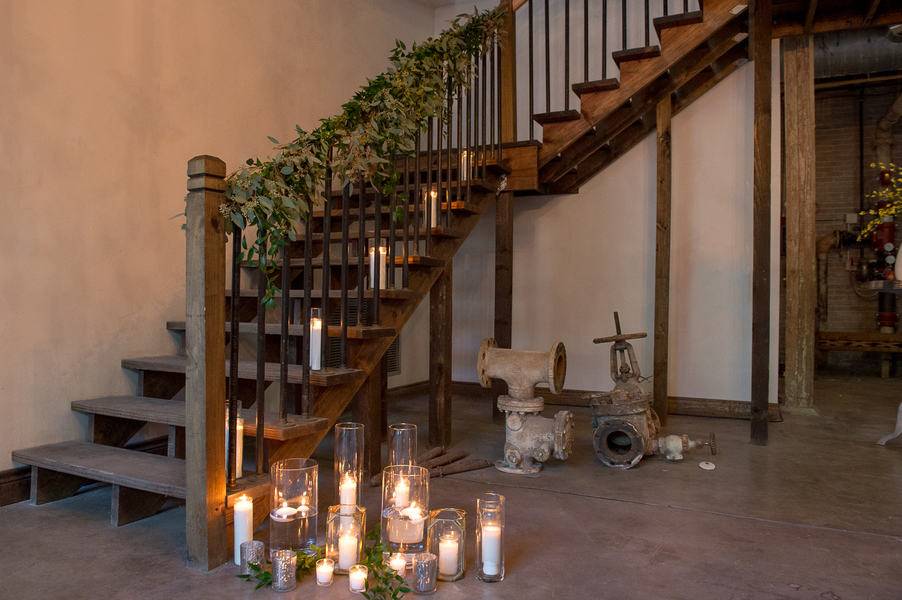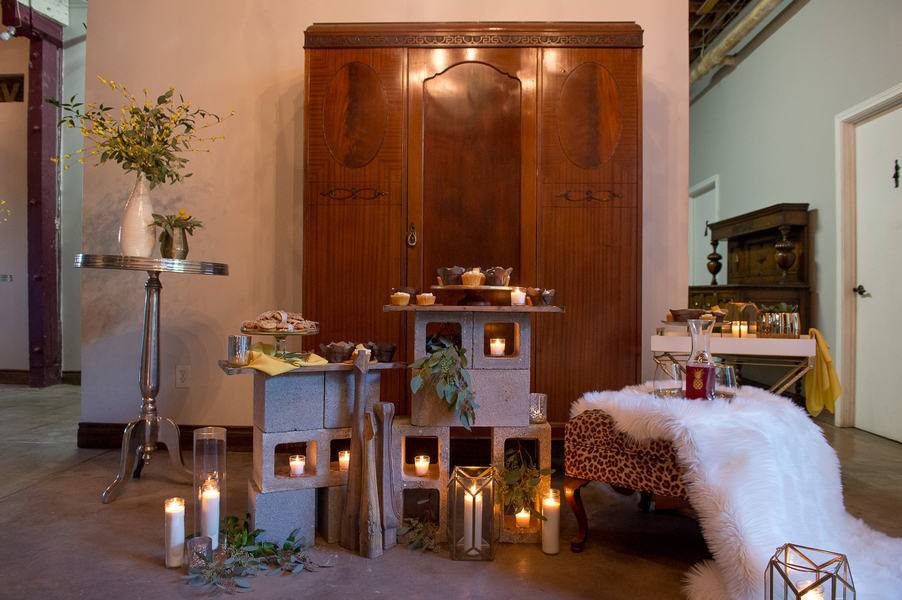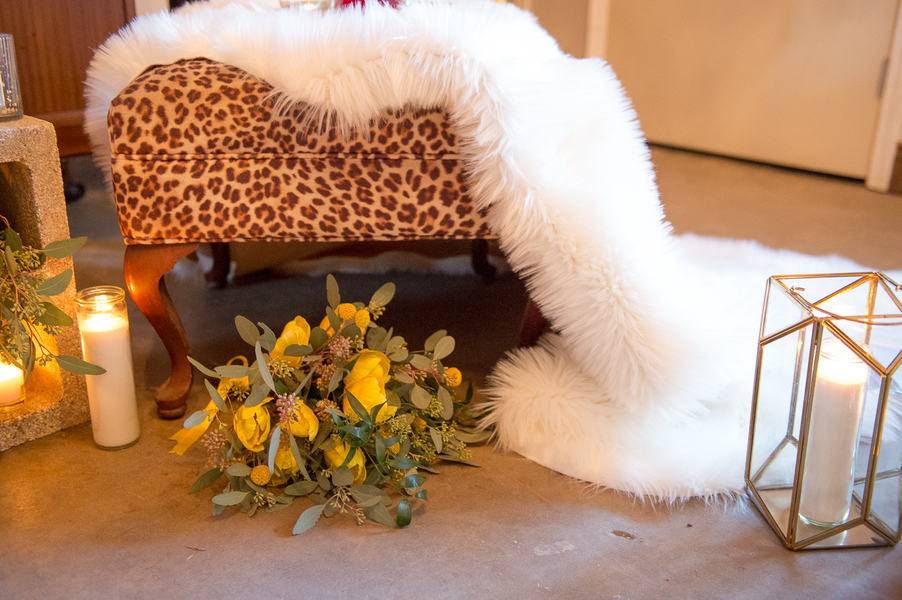 The invitation was pretty special. It's not often that the RSVP card has FOUR choices: will attend, won't attend, will attend (but not actually attend), and will attend and bring an uninvited guest because the couple is cool. The formal invitation was a clear indication that the hypothetical couple had a sense of humor.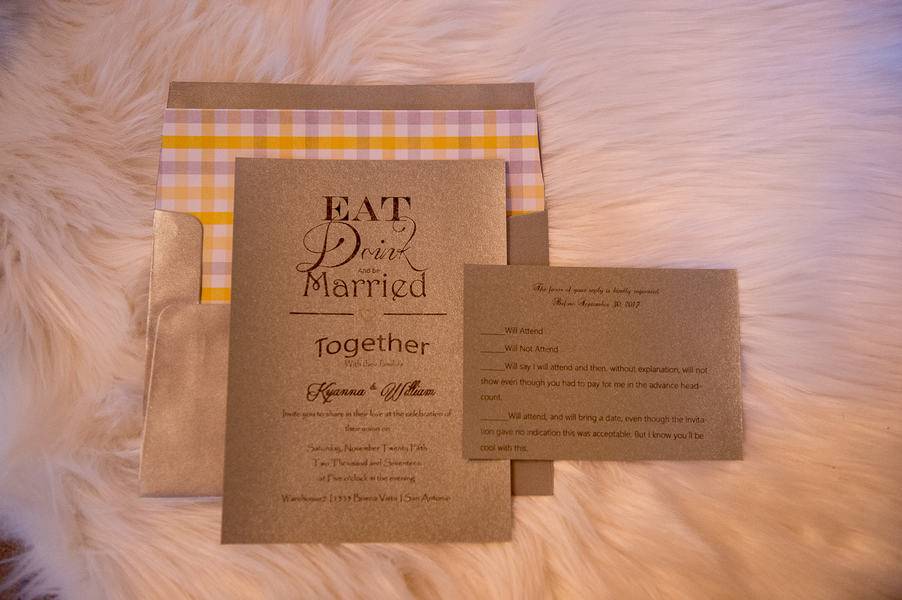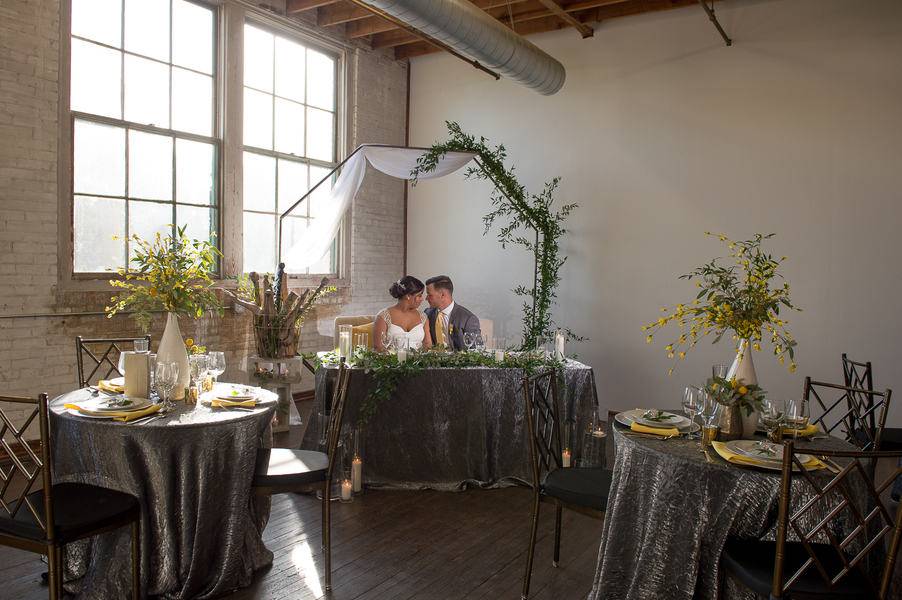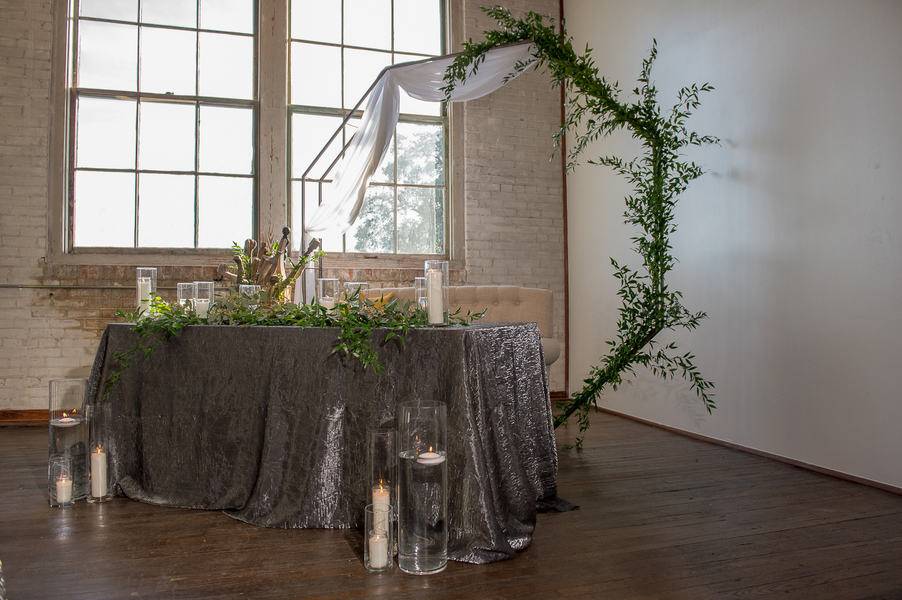 This styled shoot was extra special because the entire thing was conceptualized, green lit, planned, styled, cast, set up, shot and tore down in a matter of six days… and that included a four-day holiday weekend. They were all incredibly excited to get to work together and couldn't possibly have waited any longer.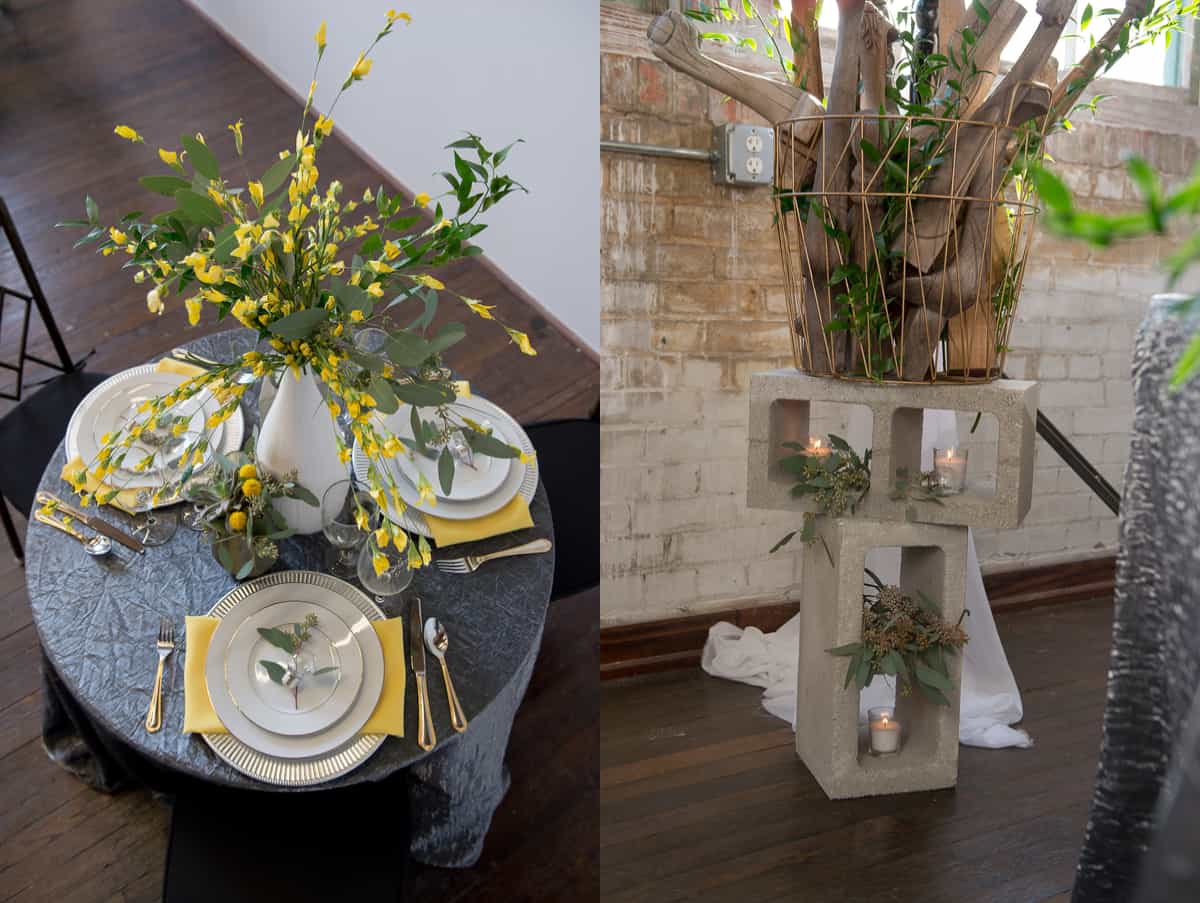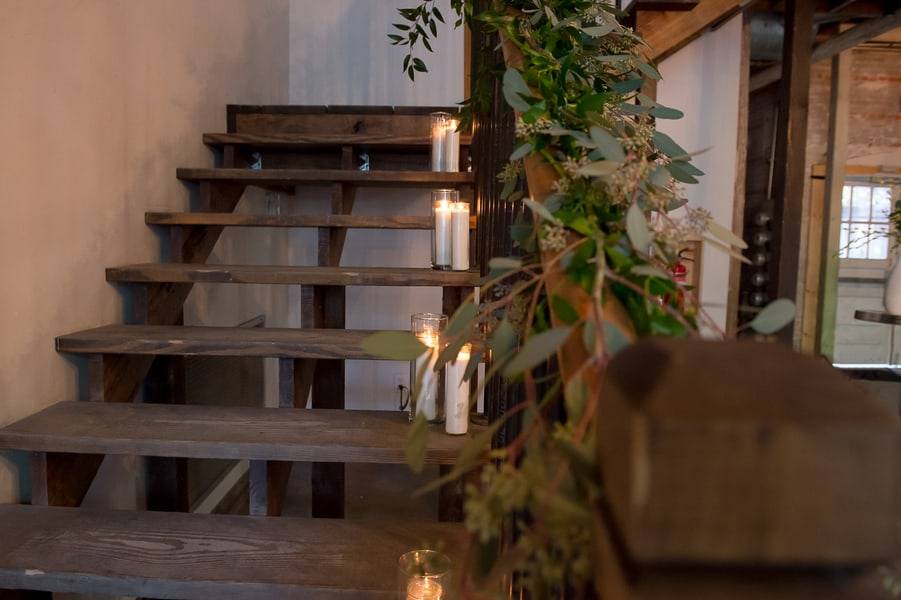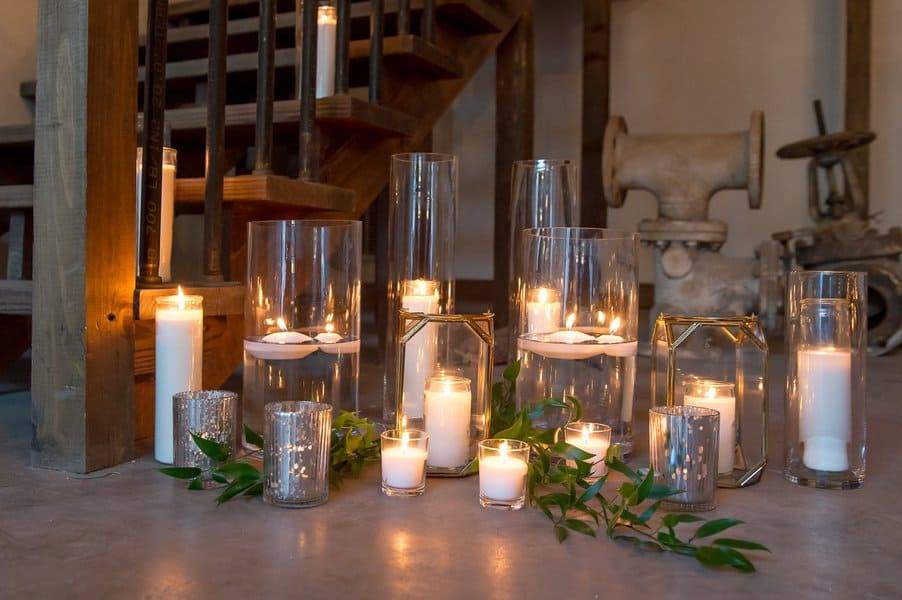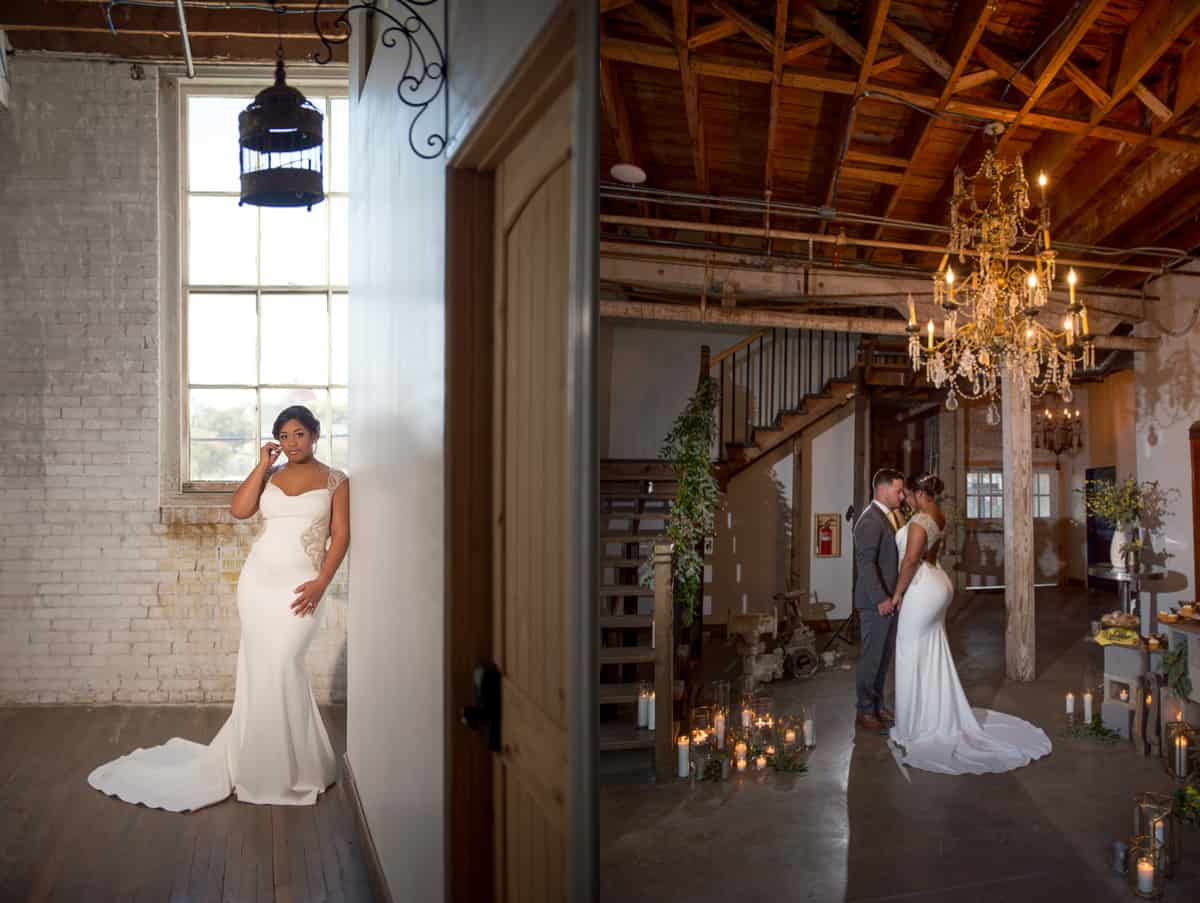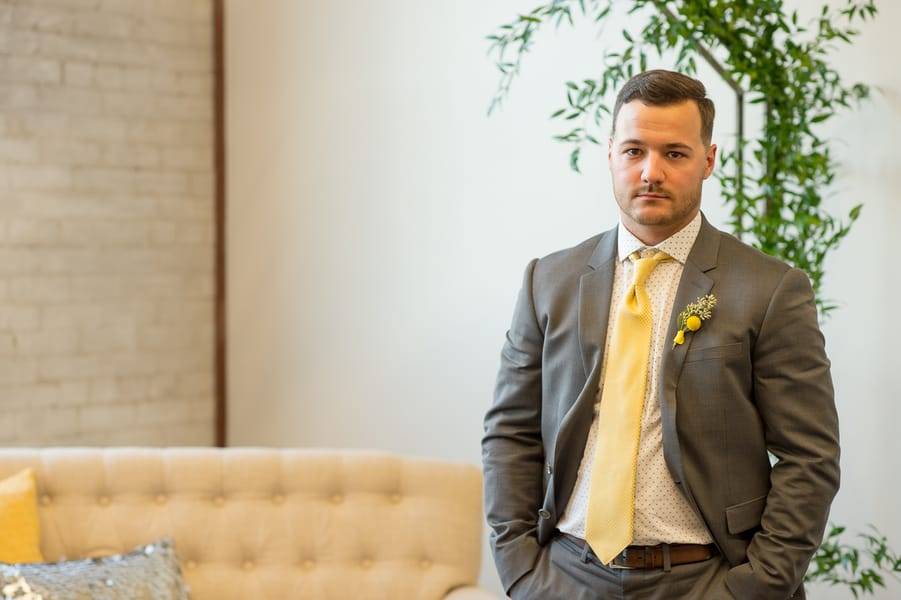 From a stylistic standpoint, gold is starting to become more popular than silver. Rather than commit to one color, they opted to use hints of both. Gold is making a comeback, but silver hasn't quite loosened its grip on fashion just yet. Gold, the color of success, has a way of saying "vintage comeback" while silver is a feminine energy and says "calm and soothing." It was also fun to play the warm color against the cool one.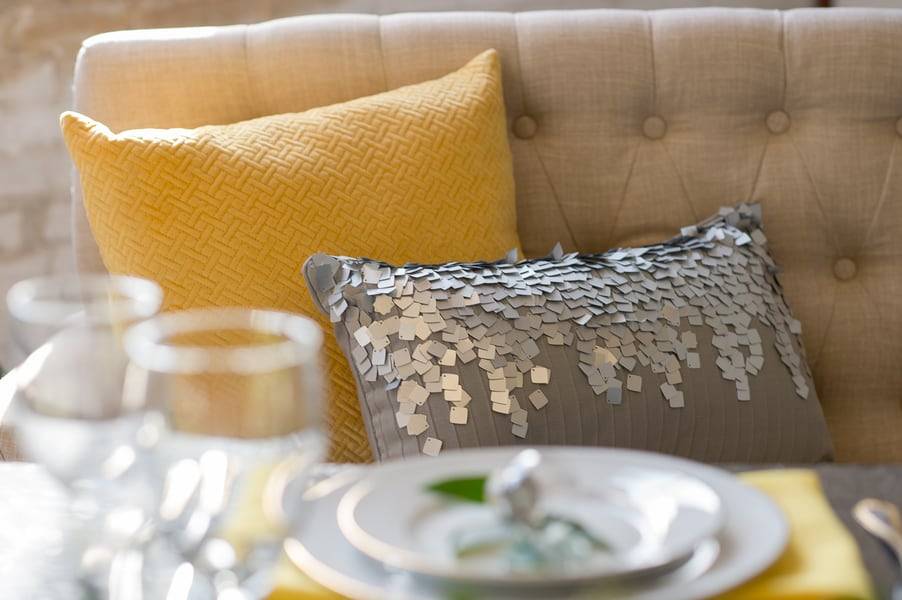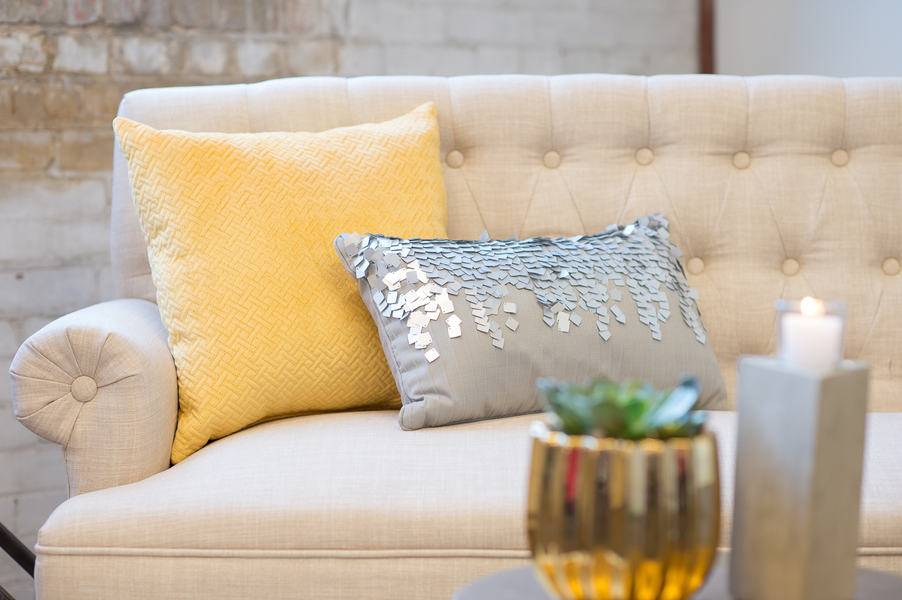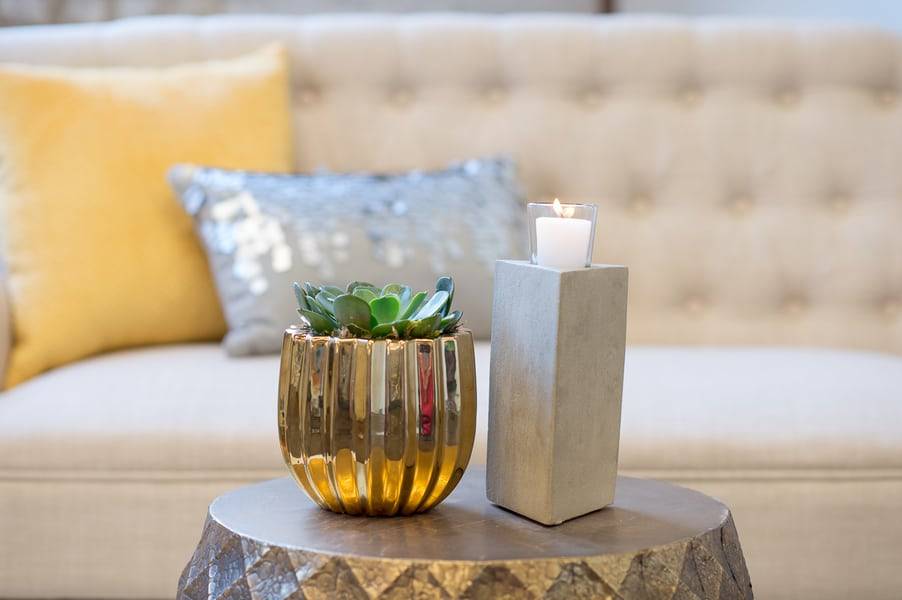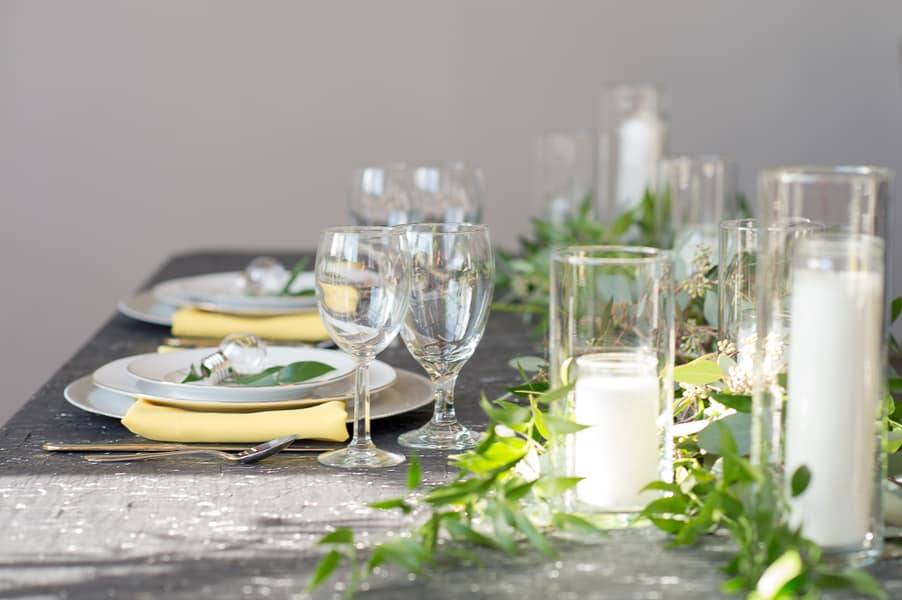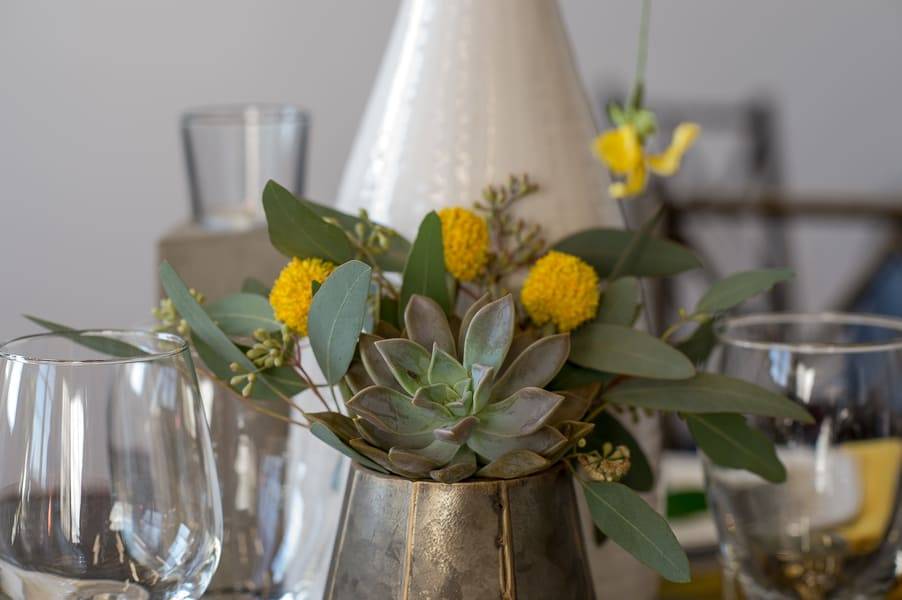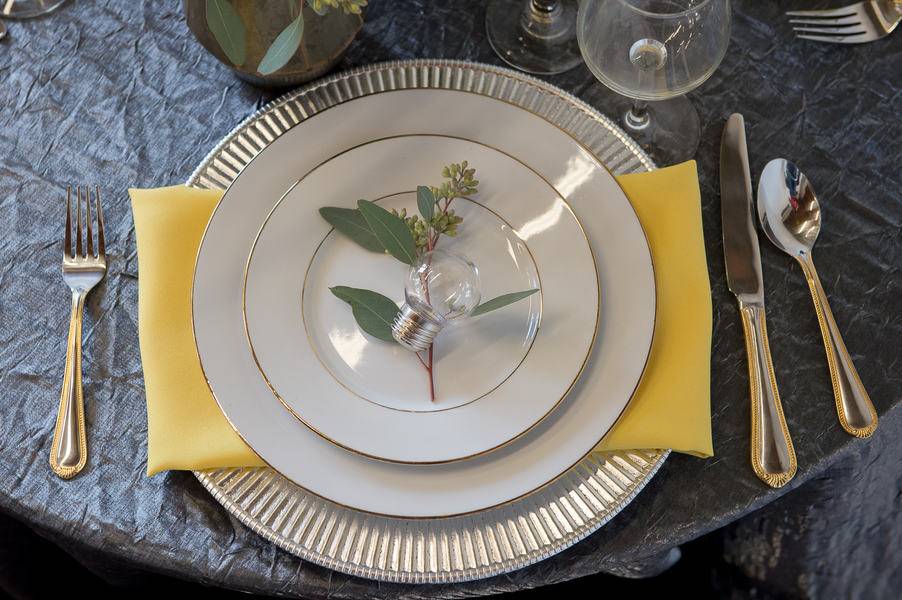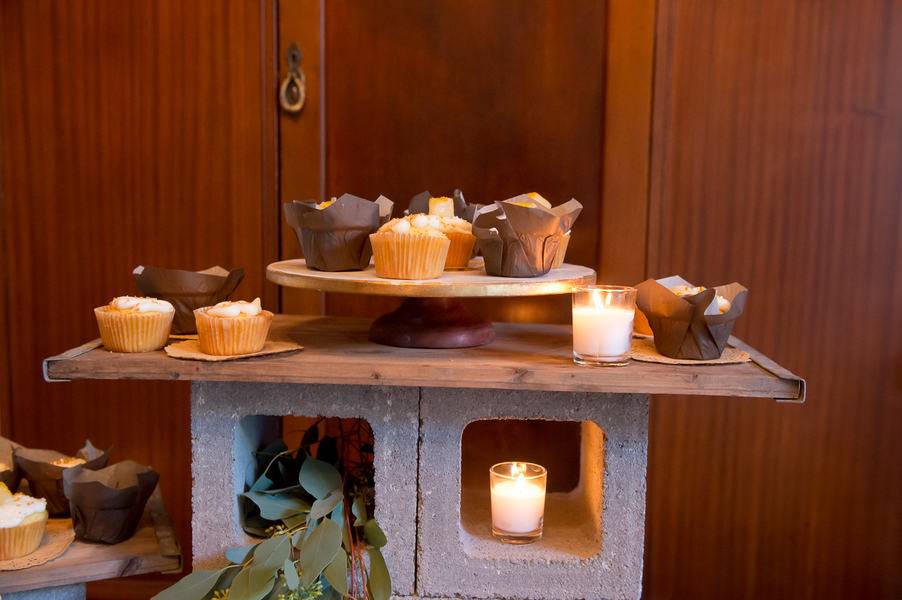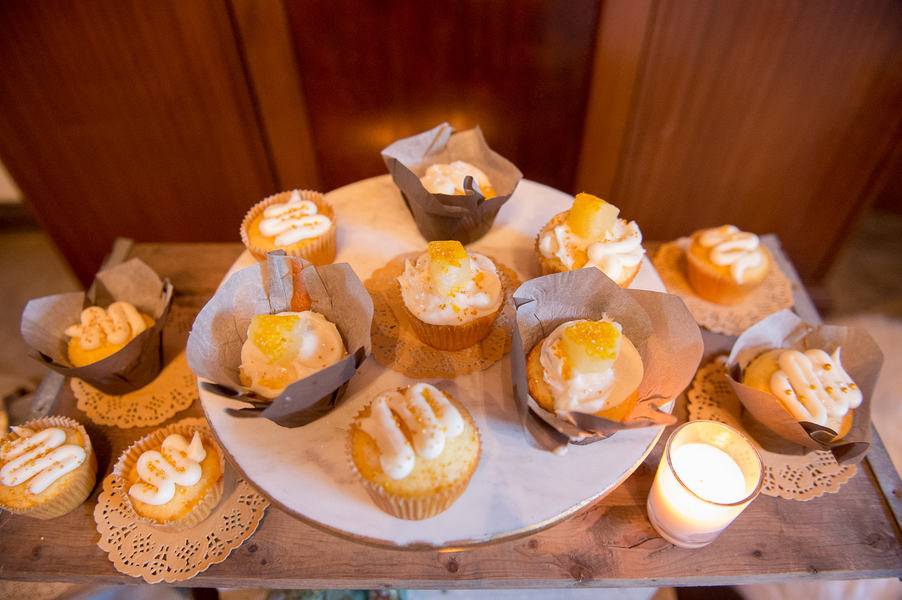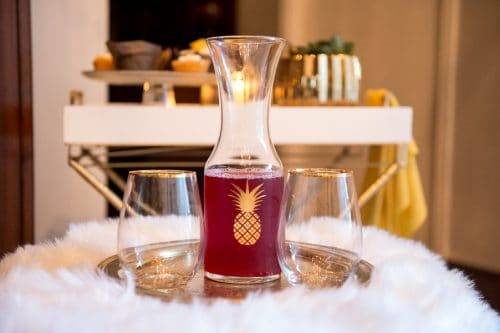 Take this Advice
Be unique. Be yourself. Plan "your vision, your dream." Don't fall victim to what everyone else is doing. Start with a completely clean slate and begin there. Start with a simple idea (your favorite color, a feeling you want to convey, a painting you once saw, a movie you enjoyed, a trip you took) and use that as the starting point. Don't copy the Pinterest board. Become the Pinterest board. Define and set your priorities early on and treat them as actual priorities. If having a fantastic set-down meal is priority #1, don't wait to hire your caterer last when 99% of your budget is gone. If partying 'til the cows come home is your goal, then focus on creating a reception party no one will go home early from, not even Grandma. If creative and epic wedding day portraits are what matters most to you, then set aside ample time in your day to achieve those even if it means having a first look or missing the entire cocktail hour. Hire trusted, reputable vendors. More times than not, trying to cut corners and save in the beginning, will cost you more in the end. Cheap is great and great isn't cheap. And finally, no wedding day will go completely as planned. If at the end of the day, you are married to the love of your life, then everything was perfect. ~Tammy Blalock/Photographer
About the Photographer
I'm Tammy, a San Antonio, Texas certified wedding photographer. I've been in business since 2010 and full-time since 2013. I am willing to travel outside of San Antonio, but I wouldn't go too far. I am a complete gear head and can't wrap my head around shooting so far away from my home base that I couldn't take everything I might need. You never know when something will go wrong, fail or just not work the way you planned. And I just might need all THREE of the reflectors I pack to each wedding one day–among other things. 🙂 Anyone can contact me on any of my social media platforms, email here, website or the old-fashioned way, by calling me at 830.719.4475. Be photographed!
Vendors
Dress Store: Sposa Bella Bridal Boutique
Other: Mancino Rentals
Equipment Rentals: Great Events
Officiant: Moonstruck Weddings
Makeup Artist: Blush makeup & hair
Event Planner: Diamonds & Dreams Event Consultants
Equipment Rentals: Rustic Romance Rentals
Photographer: Ata-Girl Photography Co., LLC