Asking someone to be your bridesmaid is an honor. It is also a responsibility, time-consuming, and costly. When it comes to dressing up the bridesmaids, it is important to respect that. We offer many ideas on how you can have the wedding of your dreams without making it the nightmare of your bridesmaids. We have narrowed down our top five commandments that will assist you in making this difficult task more manageable.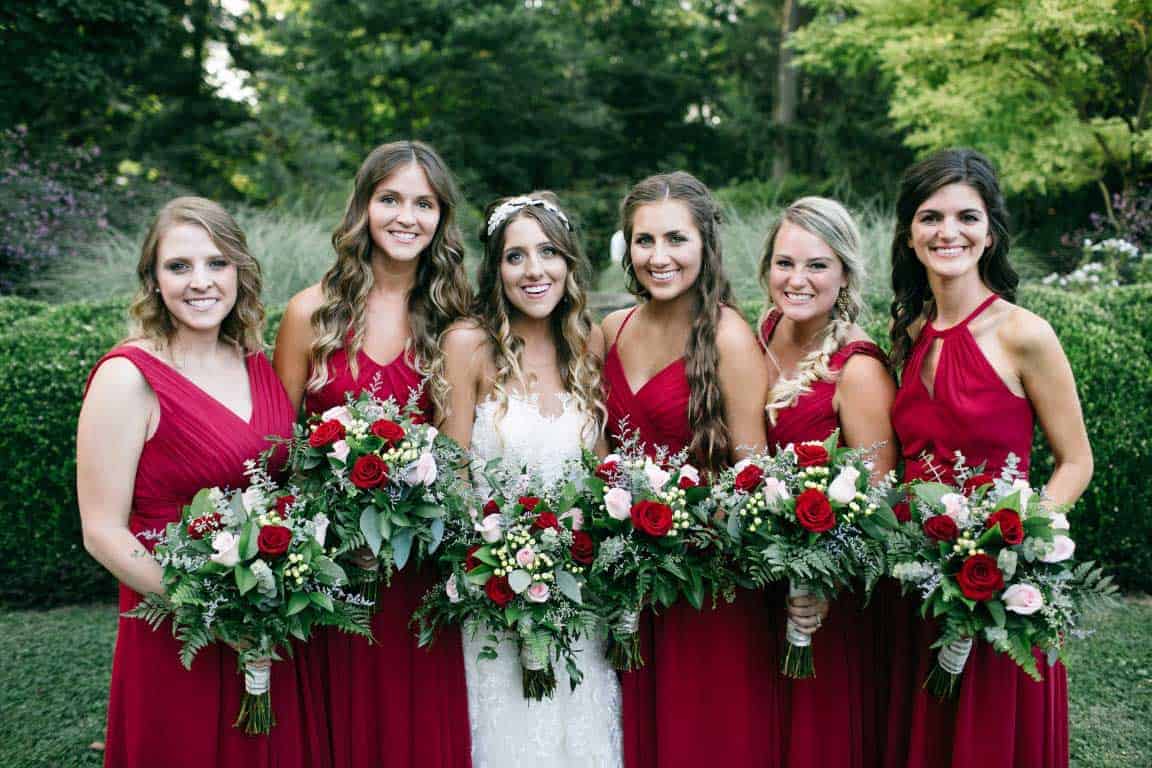 When it comes to bridesmaids dresses. We have the styles, selections, and colors to complement any bridesmaid. Regardless of what you may have heard, there is no "looks great on everyone" dress.
Honor Your Bridesmaids
As we have already addressed, being your bridesmaid is a big responsibility. She not only has to look good, attend your every need, and intercede when your uncle is demanding all of your attention, she has to do it all with a smile. Be flexible, considerate of her time, and keep the expenses to a reasonable amount.
Provide Options
Consider the life stages of your bridesmaids. Your sister may just be heading off to college, while your best friend is pregnant, and you future sister-in-law may be a bit older than the group. You choose the fabric, length, and color of the dress and allow the bridesmaids to take it from there. We suggest red bridesmaids dresses because they look great in a casual wedding as well as an elegant affair. Azazie has a huge pallet of red bridesmaids dresses and they are sure to find one that is flattering.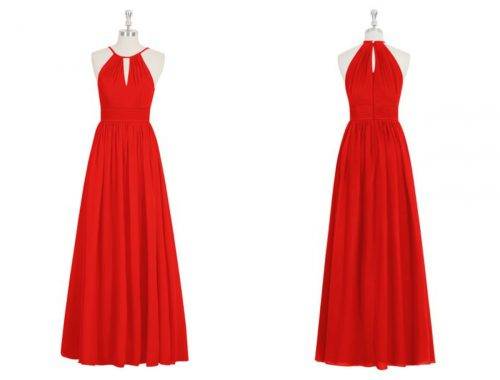 Use Your Powers Sparingly
As the bride, you have the right to requests alterations, and simple changes to make the bridesmaid's dresses more appropriate. But do not "remake" the dress. Do not have the dress altered so much that it no longer looks like the dress your bridesmaid chose.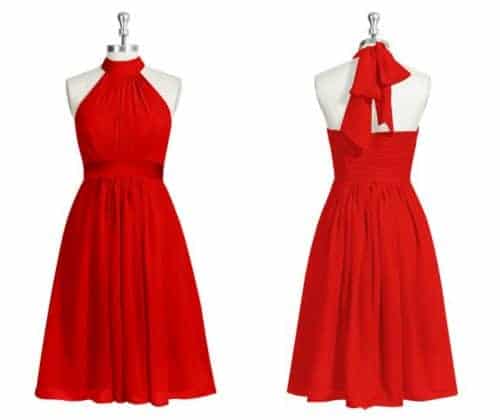 Explain the Limits
Explain to the bridesmaids the limits you expect them to stay with-in. If you choose a metallic fabric, make sure they know, they are not to show up in a super shiny dress that will take eyes away from you. If strapless or v-back dresses are allowed, but you do not want the v to extend to the waist, let them know up front. If you have a friend who has a problem choosing appropriate clothes, pair her up with someone with more taste or go with her when she chooses her dress.
Give a Useful Gift
Consider giving the bridesmaids a gift of matching necklaces, or earrings to wear for the wedding. This brings the looks together and relieves them of the expense of accessories. A gift that can be worn for the wedding and after will be much appreciated.
It is important to have a clear vision of what you want for your wedding, but also to be appreciative, considerate, and thoughtful of your bridal party. Make sure you allow plenty of time for the selection, alteration, and delivery of the dresses. Be ready at least three months before the main event.