This not just your typical garden wedding for it has surpassed the typical nature elements and created an amazing styling that made everything look ethereal, dreamy, and just plain gorgeous. It's like we were being transported to a dimension where fairies and magical creatures exist which is pretty much what our couple wanted to portray from making use of A Midsummer Night's Dream's setting as a theme reference. The church for the ceremony was beautiful in all it's glory, the woods for the photo shoot was perfect for some rustic touches, and the gorgeous garden for the reception was as close as we can get to paradise with all the stars brightly shining down on them through the night.  Our bride's creative taste from being a designer surely paved the way for this wonderful and magical wedding. Congratulations Laura & Dylan!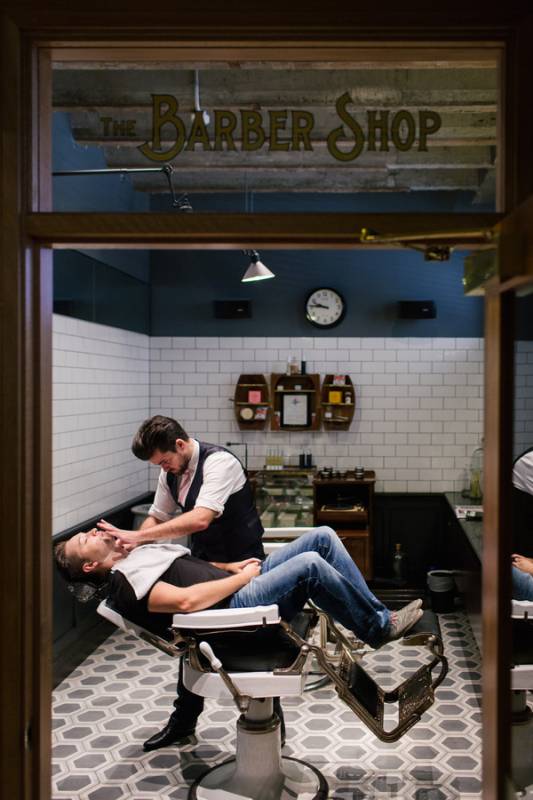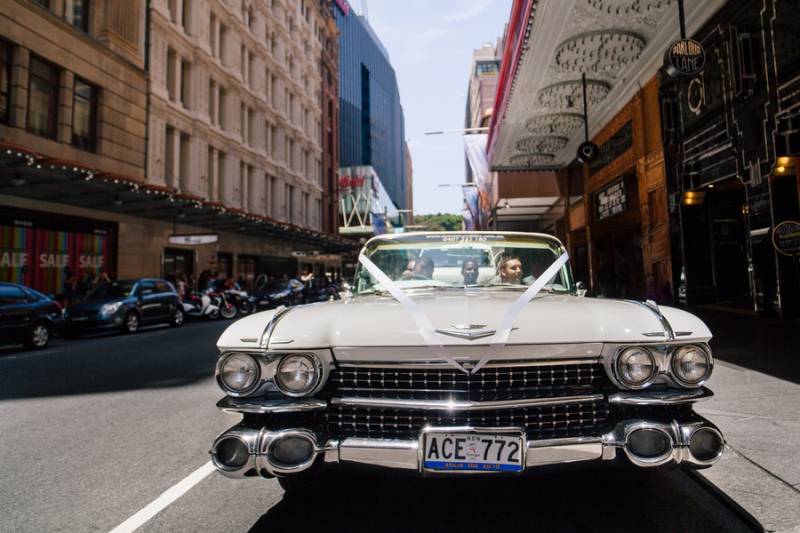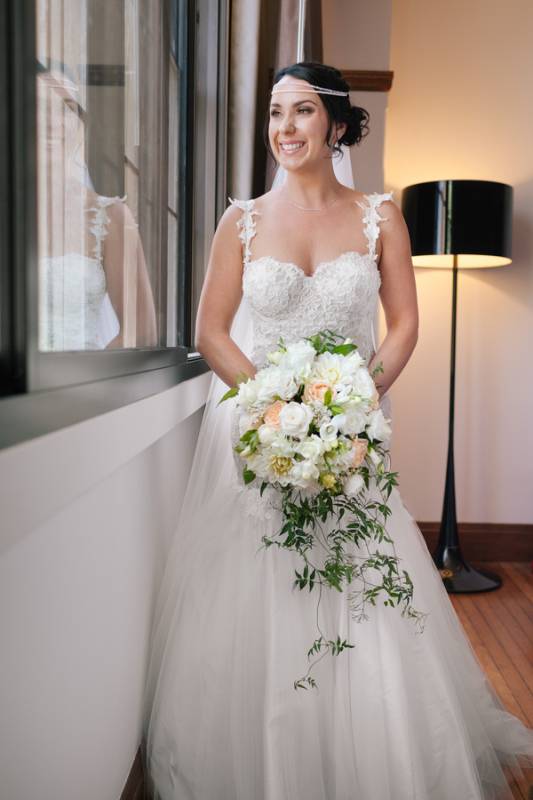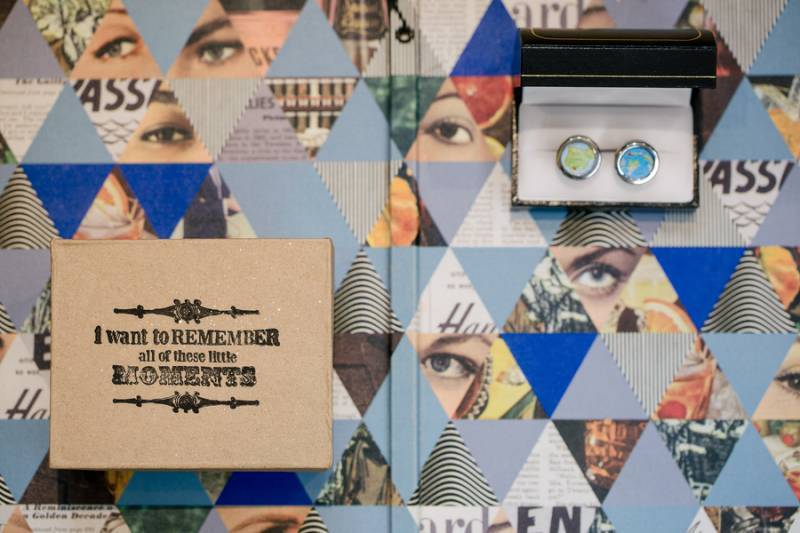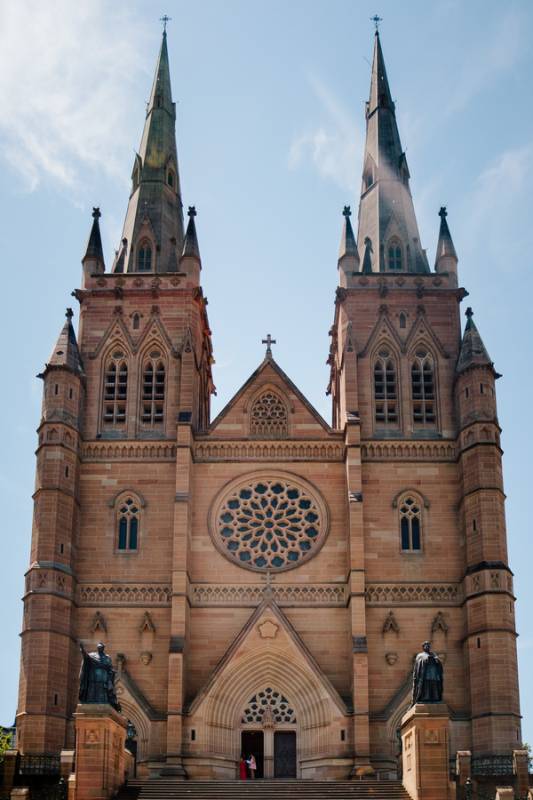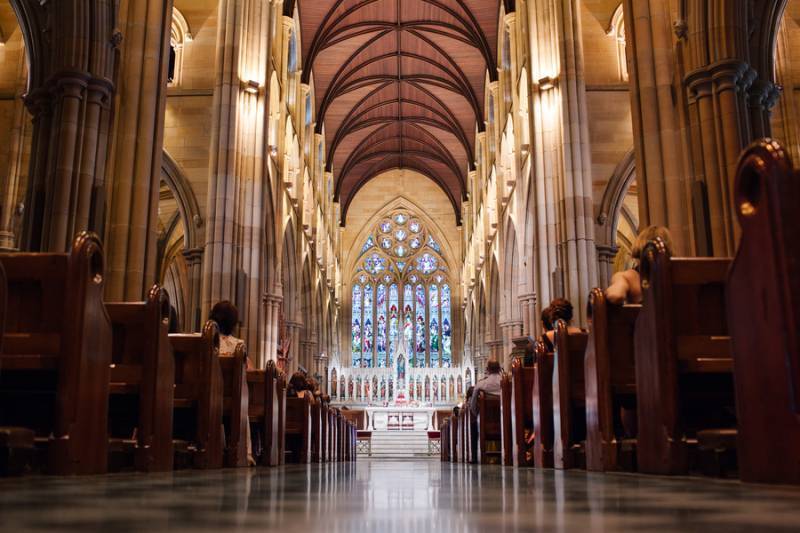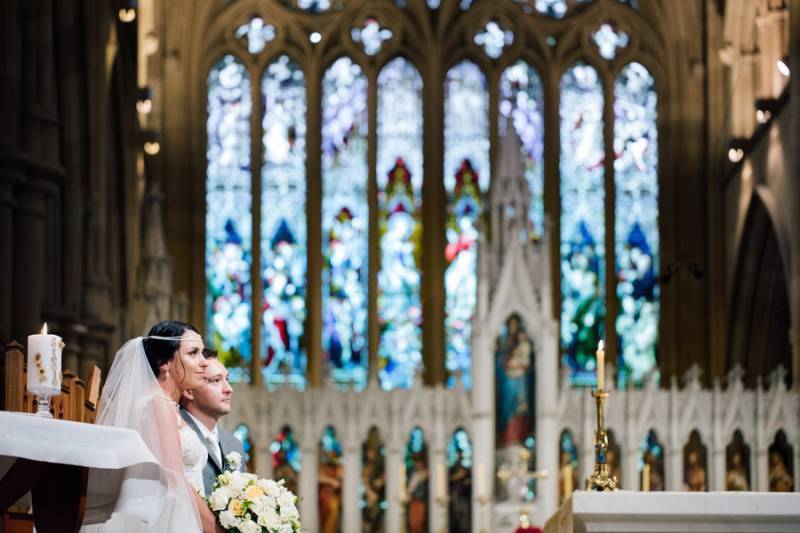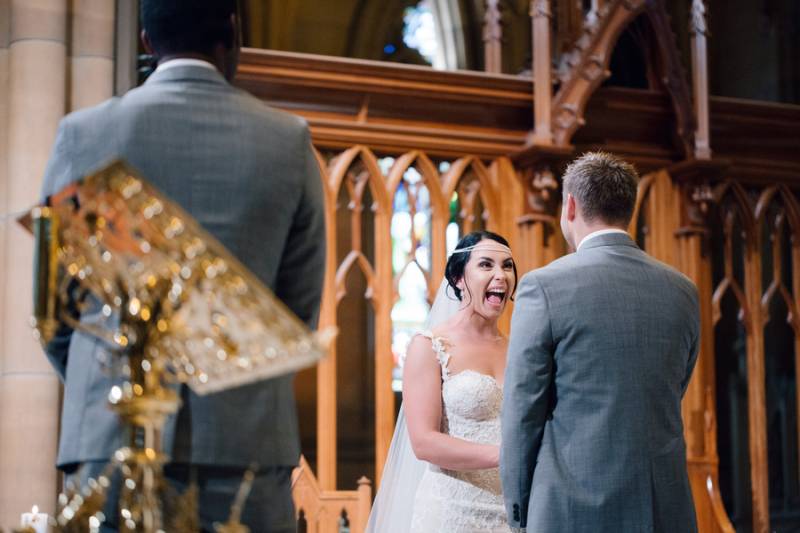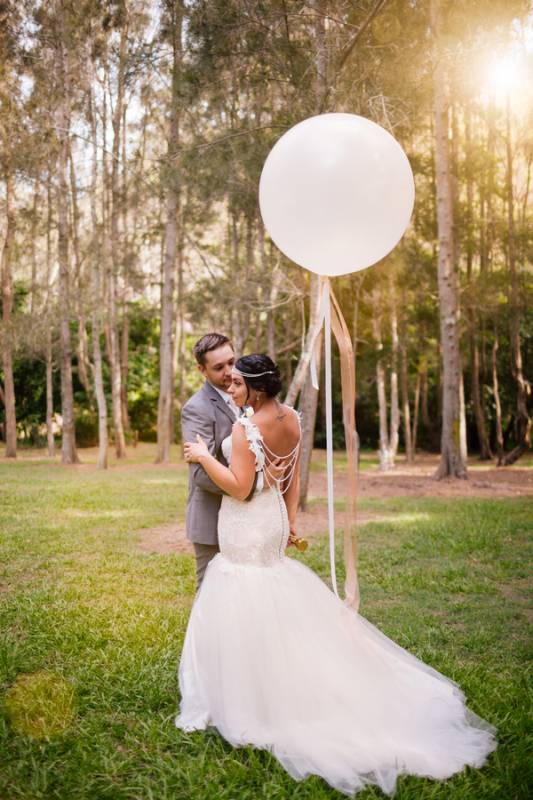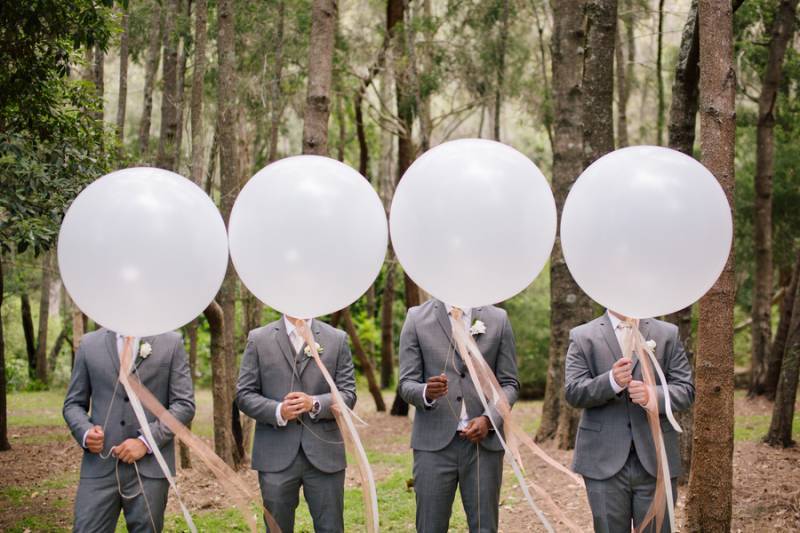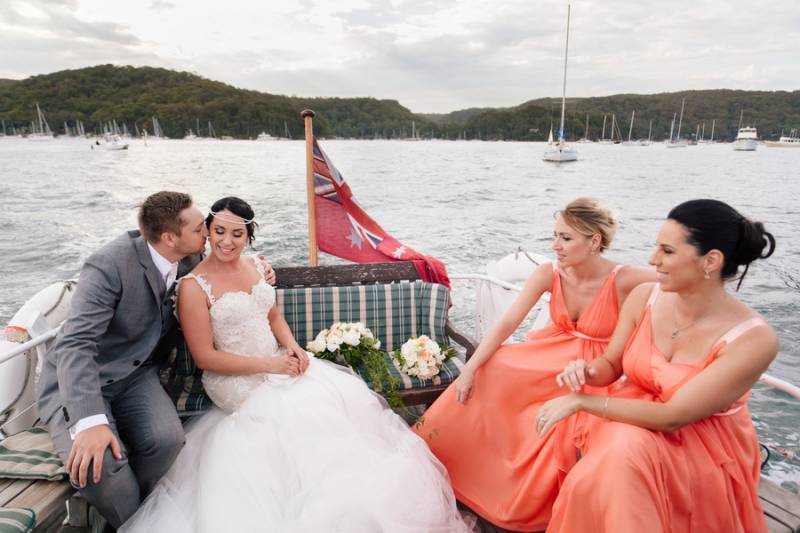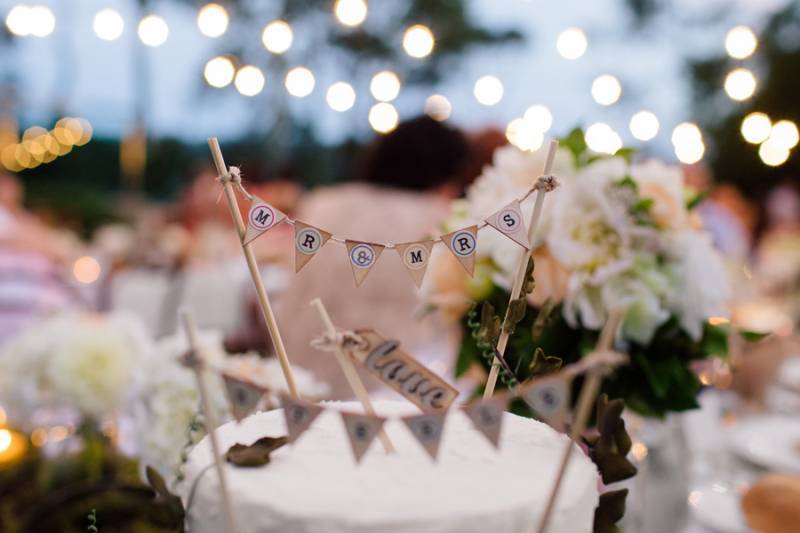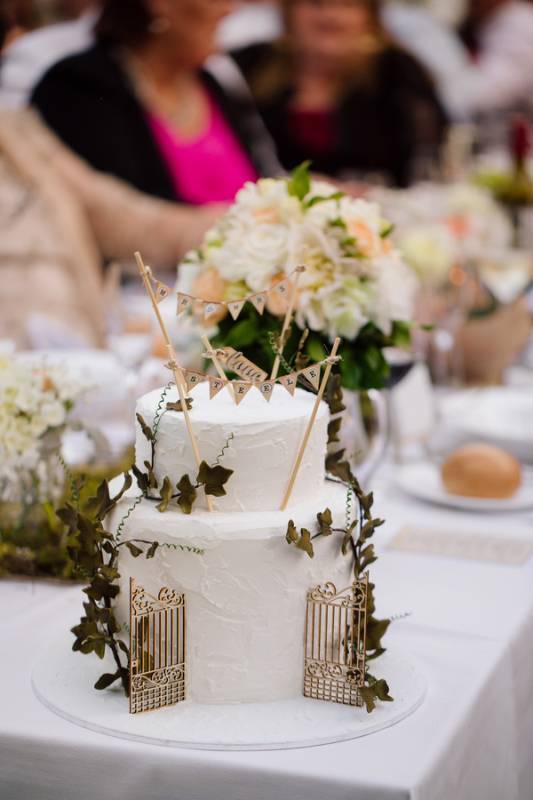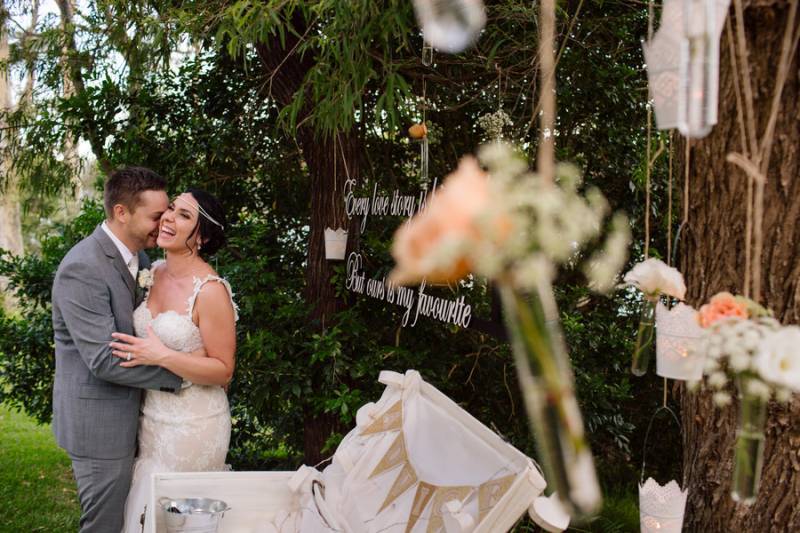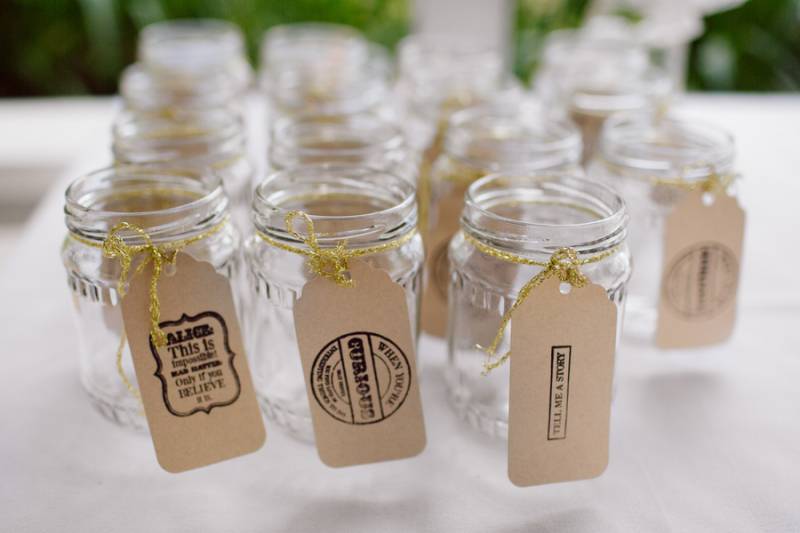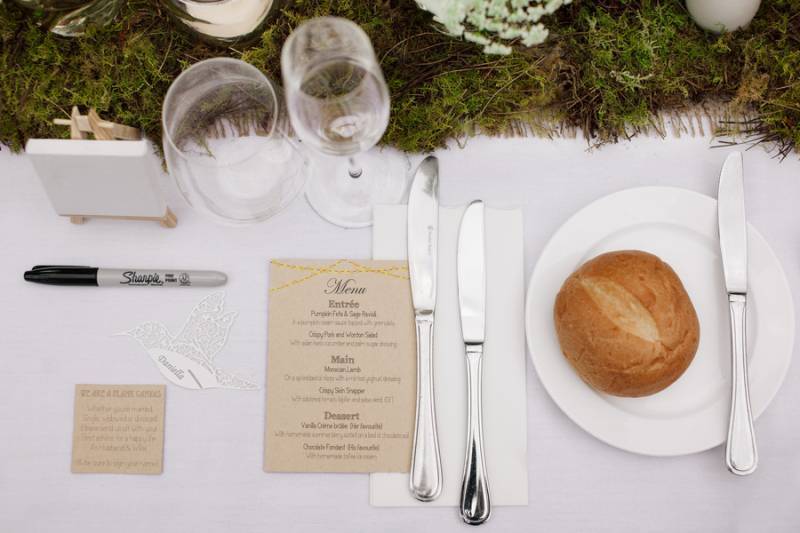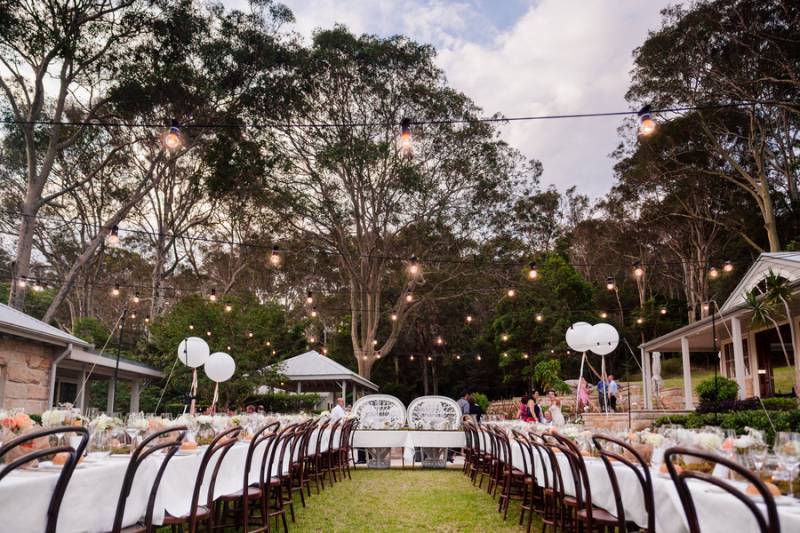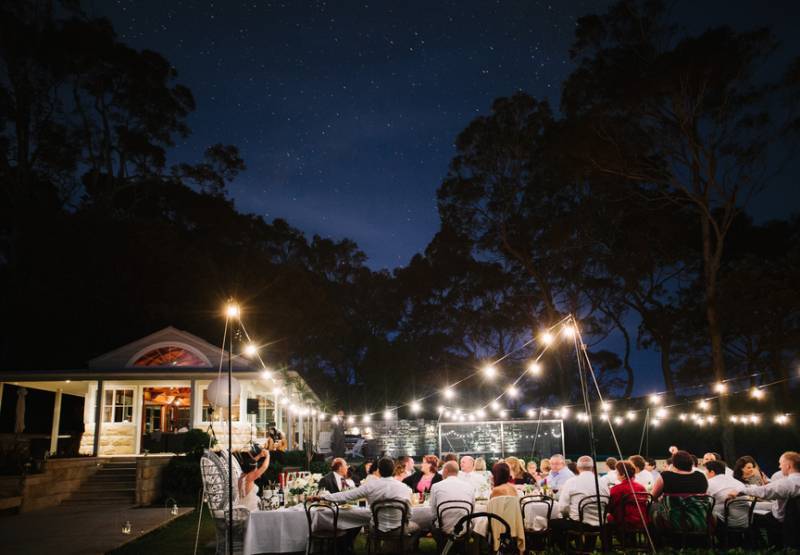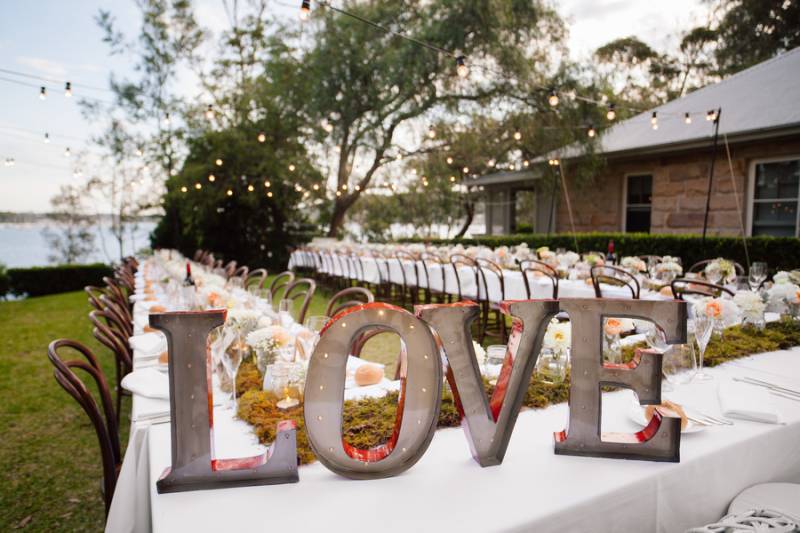 Laura and Dylan's wedding saw their guests transported between exquisite venues into a magical secret garden. The wedding ceremony was held in the grandest of Sydney's churches – St Mary's Cathedral. Drawing inspiration from a Midsummer Night's Dream, their reception was dreamy and romantic with some modern and bold twists reflecting their creativity and individuality.
The groomsmens wore grey tailored suits and began the morning with a shave in a vintage barber shop. The bridesmaids wore coral-toned, delicate floor-length dresses and bouquets of dahlias and peach roses. Laura was embellished from head-to-toe in an ivory silk and french corded gown, with lace bodice and layers of beading. She wore a crystal and pearl headpiece complete with cathedral-length veil.
Laura works as a freelance stylist and designer for The Styling Branch so we knew she had something fabulous planned for her own day. Dylan and Laura's intimate reception was in absolute seclusion out on Scotland Island. Guests arrived by boat and climbed the sandstone stairs to a magical garden full of fairy lights. Their reception was ethereal; woodland tablescapes with moss, scattered tea lights, mason jars and flowers, with a canopy of Edison lights overhead. Their wedding was intimate, romantic and magical for all who were there.
Bride:
Describe your wedding in one sentence?
'A Midsummer Nights Dream' set within 'The Secret Garden
How long have you been together?
2 years
What was the inspiration behind your wedding theme / style?
I have always dreamt of having 'a midsummer nights dream' garden wedding. I wanted to create an intimate, romantic, magical feeling for us and for our guests. And it was EXACTLY as I had imagined it to be.
Favorite detail and/or moment of the day
A moment I will never forget was arriving to Bangalla by boat, climbing the 50 sandstone steps to enter the incredible garden where I saw that my whole vision had come to life! After months of planning and facing all the logistical challenges; such as bringing everything across to the island on a barge just the day prior – it was such a rewarding feeling to walk in and see all our guests (especially our international guests) mingling, drinking champagne, enjoying the music and absorbing the energy of the surroundings… To add to this euphoric feeling, it was my wedding day! – so this was truly a very memorable moment.
Did you undertake any DIY projects, if so what?
Yes – with the help of my amazing father and husband – I hand made all the little details!
From our wedding invitations to the poles that held up the festoon lights that hung above the tables.
My favorite DIY project was my personalized sign for Dylan that hung in the tree in front of us. (Every love story is beautiful but ours is my favourate. )
The guestbook was mini easels for guests to draw or leave a message and then they all put them in a vintage suitcase.
There were succulent plants for guests to take home they had "grow the love tags" international guests had cards with seeds embedded to take home to grow.
Bridal headpeice was handmade
Personalised water bottles.
Cake toppers were made by the bride.
Sources of inspiration for your wedding?
Pinterest is always a great source for wedding inspiration…
Any advice for future brides to be?
All the "stress" in the lead up, pays off in the end I don't want to say 'don't stress', because some times you just can't help it!
Vendors
Photographer:  Hilary Cam Photography Sydney
Wedding dress:  Personalised Weddings Couture
Bridesmaid dresses:  Melissa Kritsotakis
Wedding rings and bride's jewelry:  Cerrone
Makeup:  Hilary Ho
Groom's suit: Roger David
Preparation:  QT Hotel & Barber shop at spaQ
Church:  St Mary's Cathederal, Sydney
Reception:  Bangalla, Scotland Island
Floral arrangements:  The Styling Branch
Cake toppers:  The Styling Branch