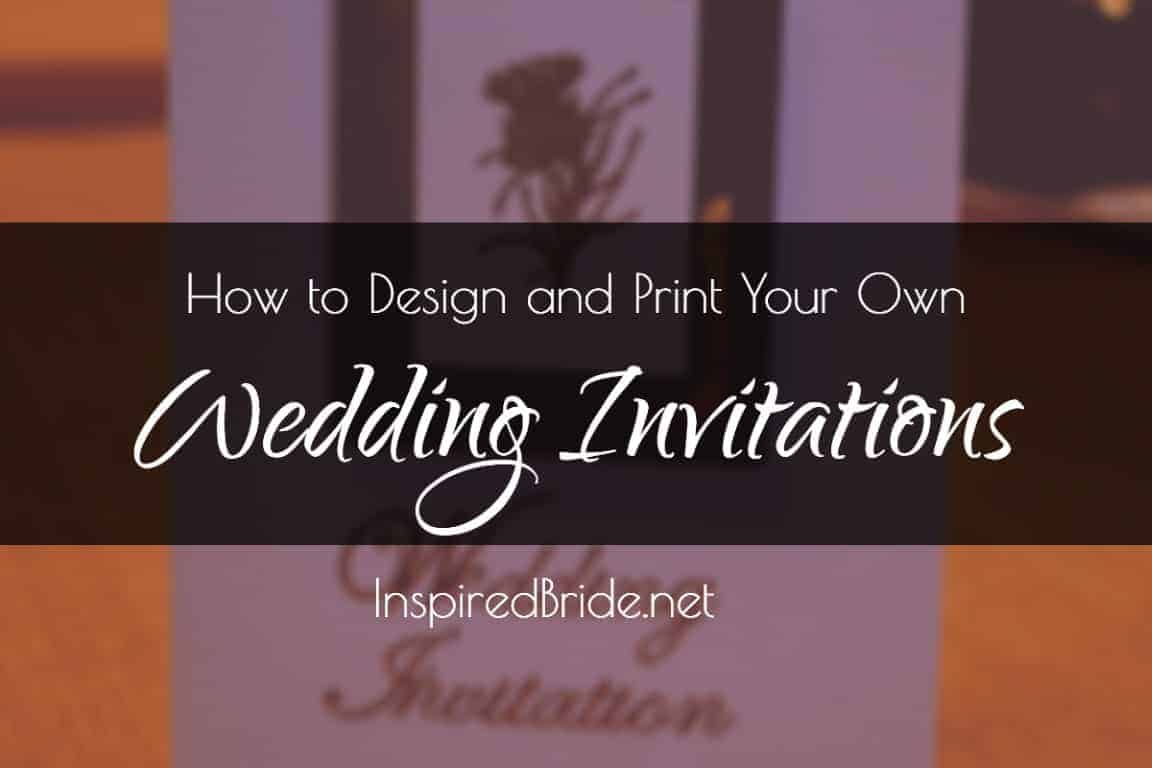 Now that you are committed to planning a wedding, it is time to work out the details. Doing your own wedding invitations is one way to save quite a bit of money.
When To DIY Your Wedding Invitations
It is never too early to start planning designs for your wedding invitations. You may have ideas rolling around in your head, but keep them stored and safe until you have worked out how many people you can afford to seat at your wedding. Once you have worked out a set number of guests, then you may safely DIY your invitations.
There are a lot of tools and resources available if you're going to go down the DIY route. Canva or other services can help get you started full of many pre-made designs. We've also featured many styles in the past which should get your creative juices flowing. If you have the time and skills, you may also prefer to make each invitation by hand.
Designing Your Wedding Invitations
Our friends at GotPrint have a variety of wedding invitation templates that you can print, or you can even upload your own. Clueless on how to start? Here are a few ideas:
Timeless – Chose an image of you and an image of your fiance. In the open space add your name and the details of your wedding.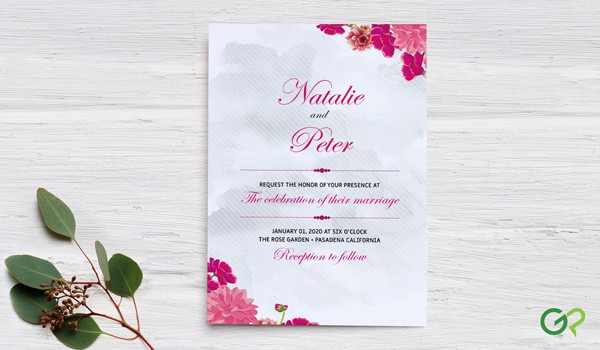 Spring or Summer-Themed. If you are planning a spring or summer themed wedding, consider centering an image of rings or a bouquet on a sunny, flowery, or other spring-themed background. Complete your image with a rounded border and delicate white writing along the bottom of your image.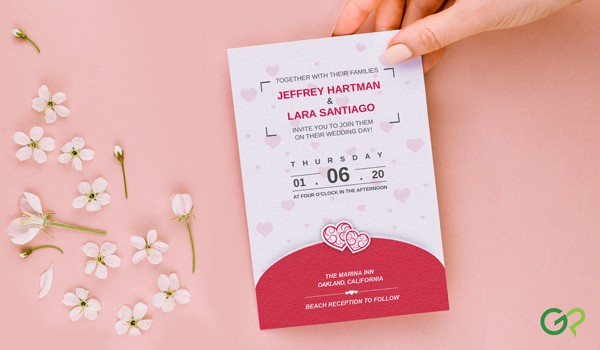 Modern. Pick your colors, pattern and favorite fonts and just do something as simple as this:
Romantic. Choose an image of your own that is simple. Darken the edges of the background and soften the borders around the object of focus in your image. Add bold, large, or elaborate writing to the top and bottom of your image for the perfect touch.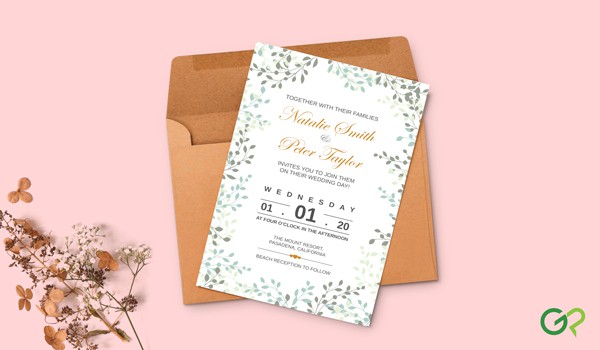 Printing Your Wedding Invitations
Now that you have your design ready. You can visit GotPrint.com to get it printed and shipped to your front door. Here is a step-by-step tutorial to help you create your precious wedding invitations.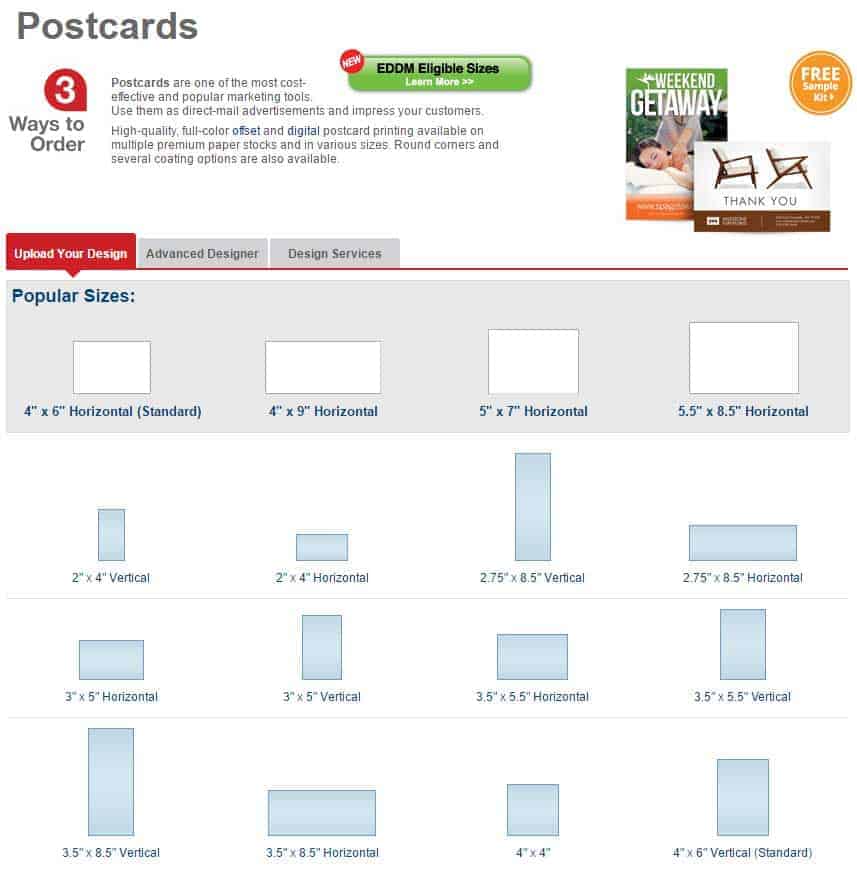 Click HERE which will take you to the Postcard portion of GotPrint.com
Click Shop Now and choose a layout for your invitation.
The next page will ask you to confirm the dimensions of your invitation, choose a paper type, color, and quantity. You may even request to round the edges on your invitations for an additional fee.
Continue down the page to choose proof type, and you will see the print turnaround time, and delivery cost estimation.
Once you have filled out the form, then click Upload.
You will now need to choose a photo from your device to upload, resize, customize and trim. Once you are happy, click continue.
You will be shown your preview. If you would like to do edits, do so now. If you are pleased, confirm terms of service, enter your initials, and add to your shopping cart.
If you are pleased with the details of your invitations, click Checkout.
If you have not already created a user profile, do so after clicking Checkout when you are prompted.
After completing your profile information, complete your billing information, and finally submit your form.
NOTE: You may not alter or edit any information once you have made your purchase.
This is it! I hope you find this guide helpful. Let me know what you think in the comments section below. Also feel free to share your invitation design!