Amy and Corey have been together for almost three years. Their engagement session reflected their common love for craft beers, favorite spots in Columbia and how he popped the question. This couple had the unique idea to include their love for craft beer during their engagement session. Amy and Corey's wedding will take place April 2017 at Stone River in Columbia. They both can't wait for their big day and to celebrate with family and friends! It will be here before they know it! Congrats Amy and Corey!
Click image to enlarge
1

Like. Click to Vote
>
How They Met
They met in downtown Columbia, SC at a bar while hanging out with friends and family. Corey asked Amy to marry him with a classic diamond ring from Brilliance.com in February while they attended a family get together. Amy had no idea what was about to happen and was completely shocked!
A bit about the engagement session….
When choosing the location for their engagement photos, they went back to where it all started. World of Beer in Columbia has always been one of Amy and Corey's favorite spots to meet up with friends and hang out on the weekends. The second half of the session was held in downtown Columbia where they both met and currently live together. Columbia holds a special place in both of their hearts so shooting their engagement session here was a definite must!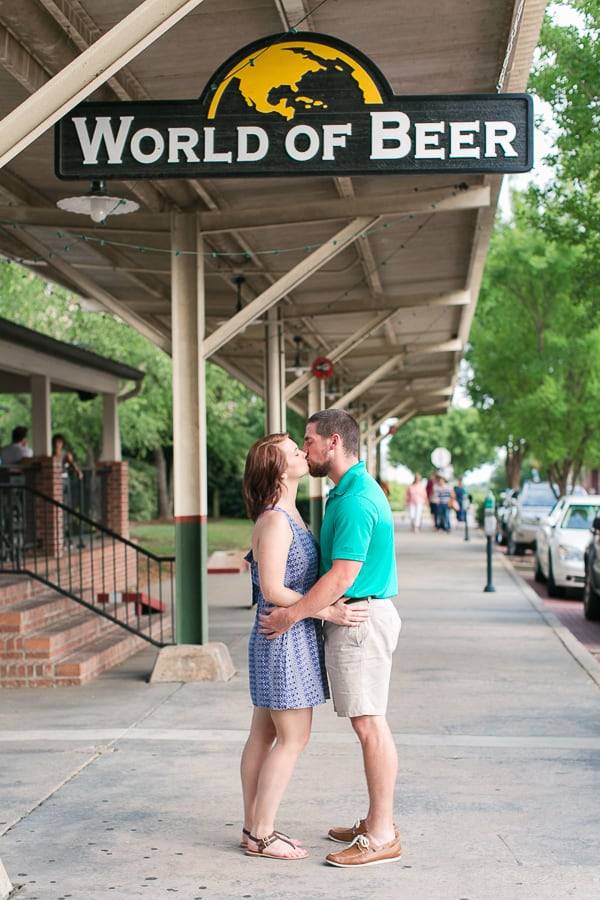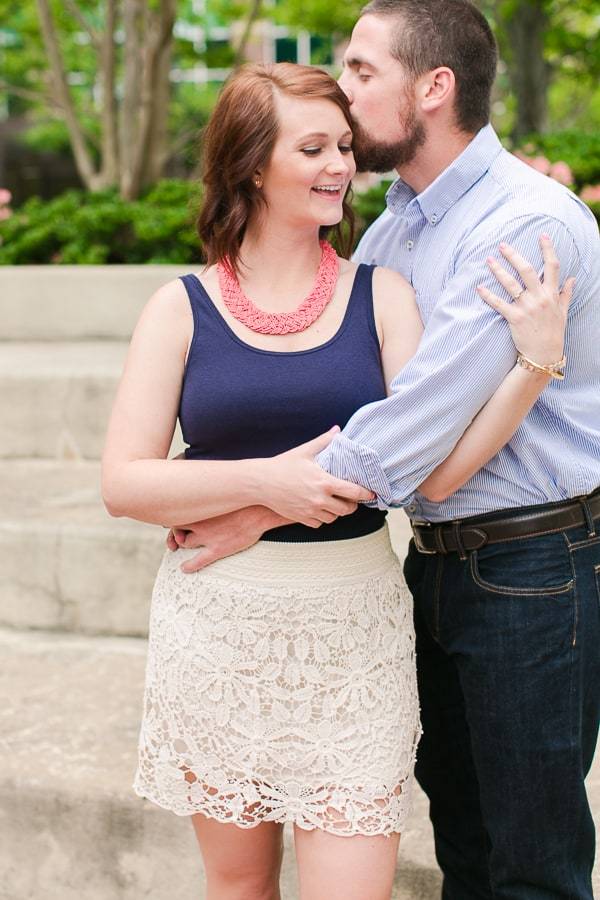 The Photographer's Advice
When discussing engagement session locations, I always tell my clients to think about places that have meaning to them. It means so much more when the location has a connection to the couple. Outfit choices are so important during engagement photos! Make sure you discuss your color pallet and outfit ideas with your photographer before hand. Lastly, make sure you both have fun! I always tell my clients that as long as they have fun during the session there is no way they can mess up! Be true to the couple that you are and enjoy this special time in your life together! It goes by so quickly! — Meredith Jamison
Money Matters
$5,000 – $10,000
VENDORS
Photographer: Meredith Jamison Photography
Other Location:World Of Beer