We've been seeing a lot of glamorous ballroom themed weddings lately, haven't we? How about something a bit different? Fasten your seat belts, because we're taking you to North Carolina! Today, you're going to have a preview of Trisha and Jeff's Burnstshirt Vineyard wedding. It was a perfect day with blue skies, warm weather and a light breeze for all the guests. The lush vineyard turns the whole wedding ceremony into something classic and timeless. The fabulous wardrobe, vibrant bouquets, matching boutonnieres and the gold wedding rings will surely inspire you. But what makes this more special is the reception that bursts with soft pinks and beautiful elements. Ahhh, so dreamy! Okay, we're going to stop right now and let JCM's photos do the rest of the talking. Enjoy!
We're All About the Details!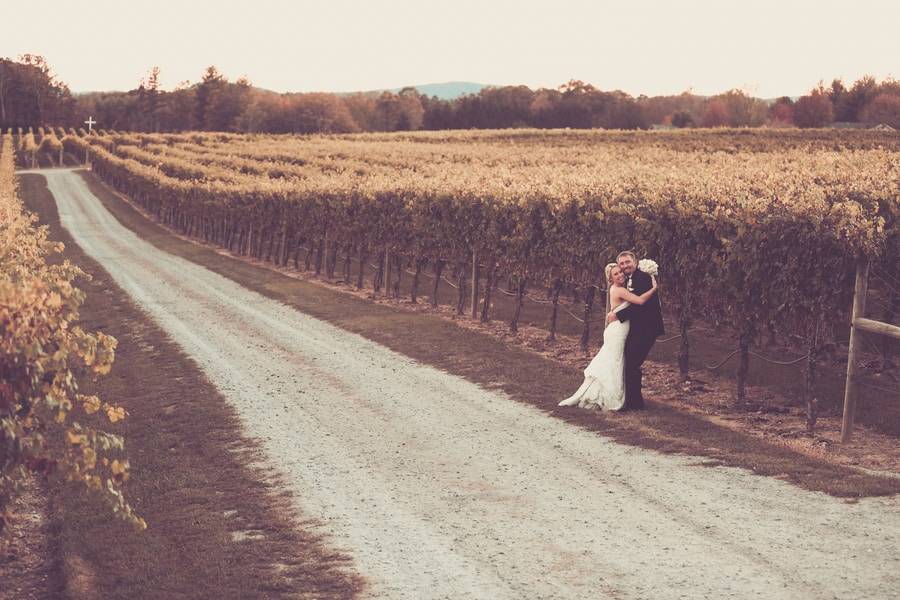 The Wardrobe
The white ivory wedding dress matched the black tuxedo of the groom. It was a perfect dress that fits beautifully with the lush setting.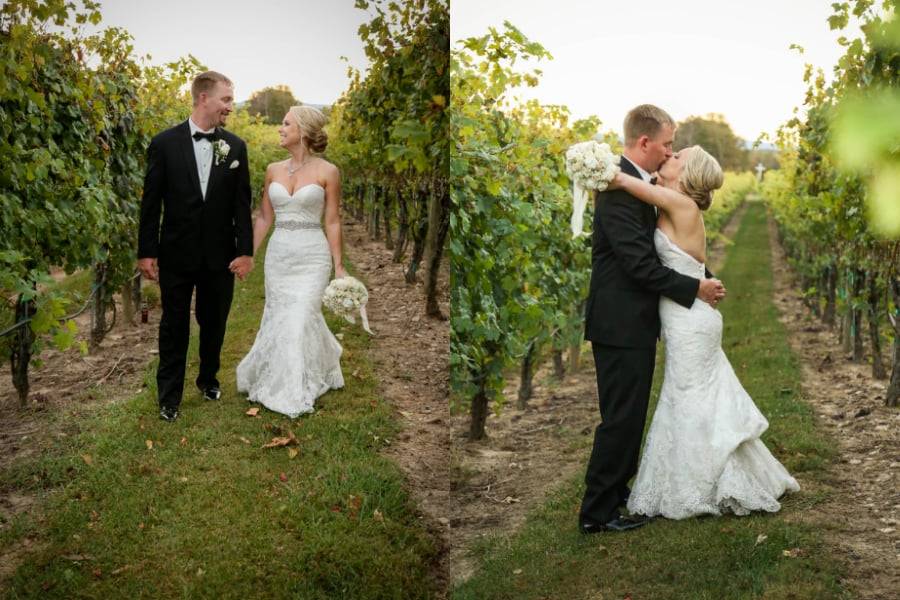 The Lush Vineyards
The Burntshirt Vineyard is not only all about the gorgeous setting but they also offer wine tastings, winery tours, weddings, events and rental properties. A lovely addition to an already beautiful venue.
The Cake
The white layered cake with a lovely floral topper from The Baker's Box deserves to be one of your table center pieces. Every celebration deserves this kind of perfection!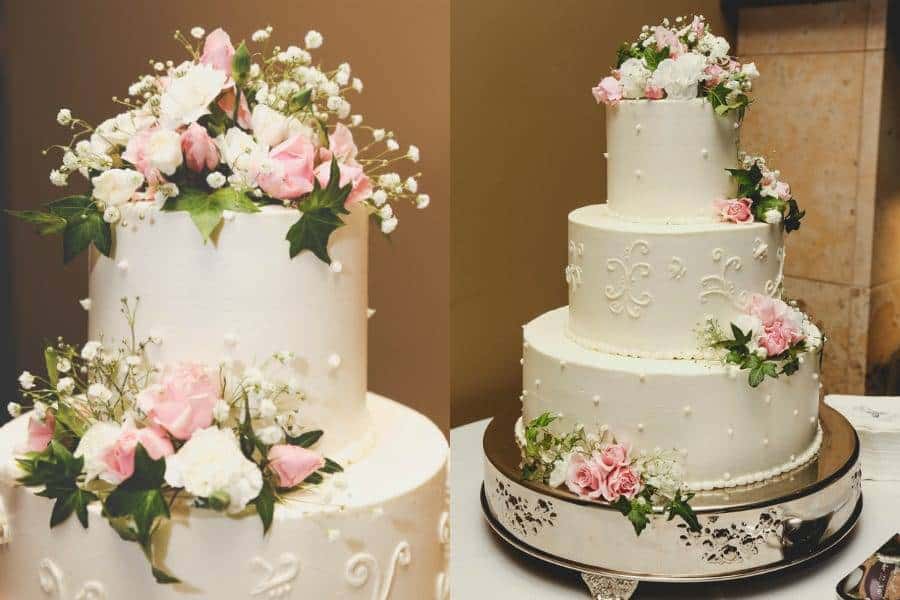 The Reception
The light pinks and soft whites throughout the table setting really gave a nice classic touch to the reception. This color palette really provides a dreamy atmosphere.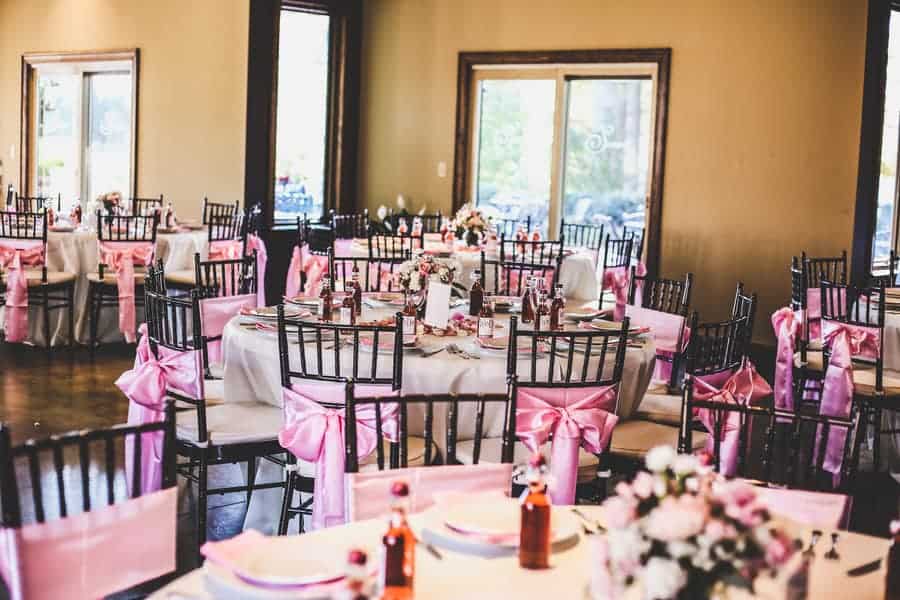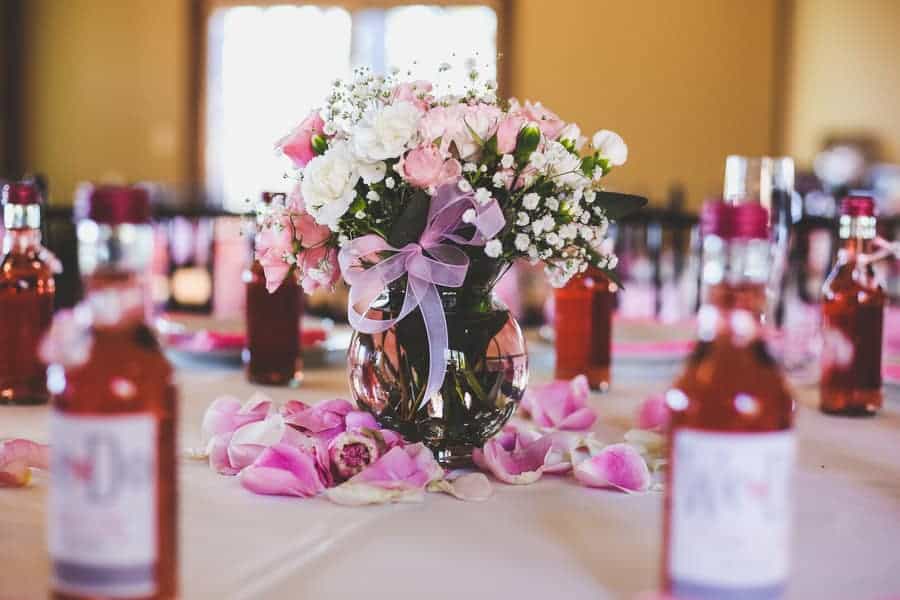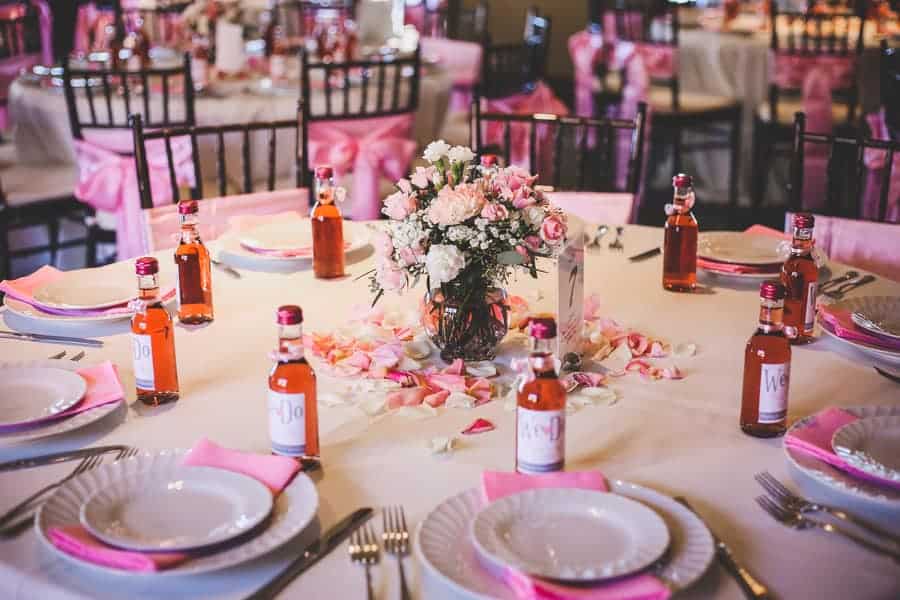 Personalized Crafts
Their gold wedding ring is well designed and perfectly showcased in a personalized pillow. Together with their initials made out of corks, adding a bit of do-it-yourself crafts makes every detail extra special.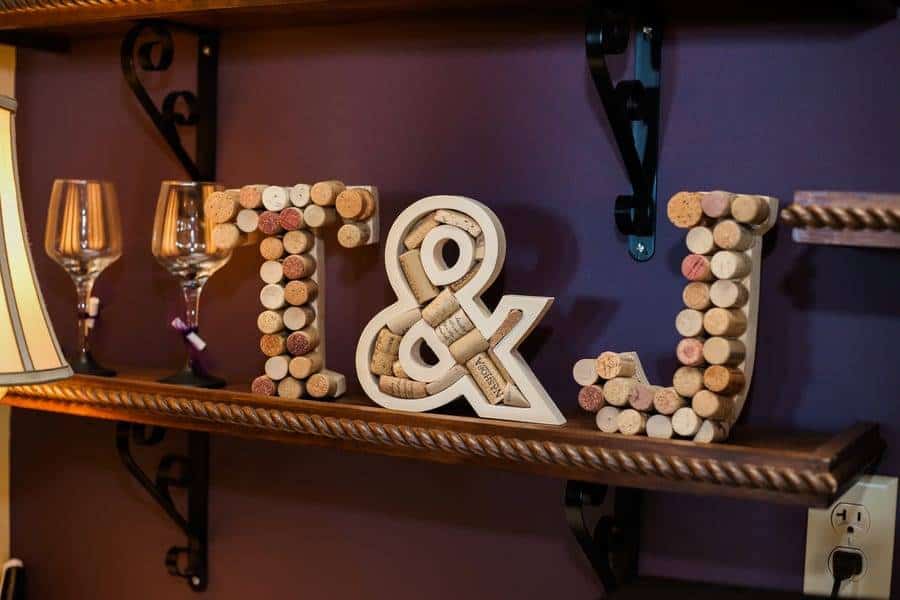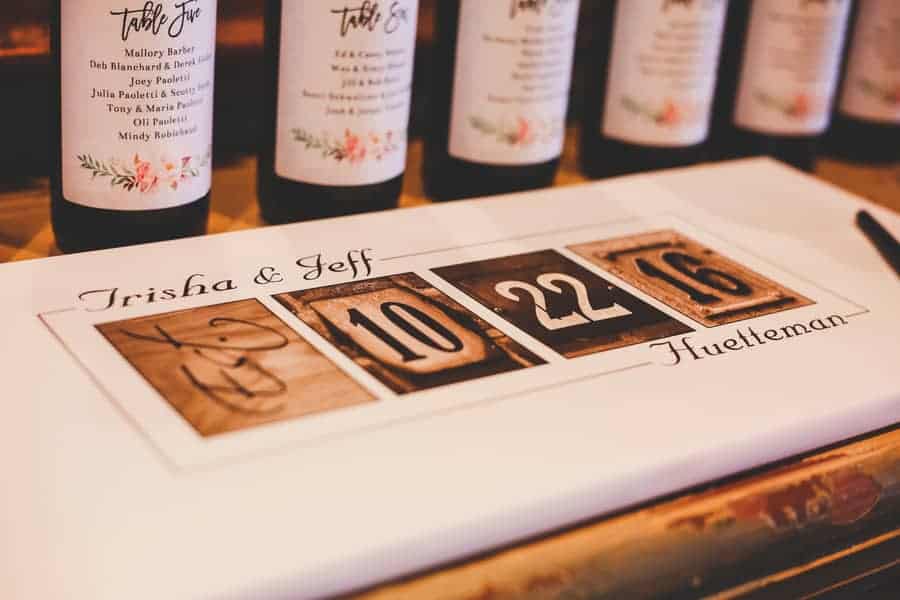 Take this Advice
Make sure to communicate with your photographer regarding the best times and locations to take photos during your wedding day. This will help you really highlight the most important things to you and make sure they turn out beautiful! ~Jennifer Mackey/Photographer
Money Matters
$10,000 – $20,000
About the Photographer
Why are you awesome and what sets you apart? We feel that our ability to connect with the couples we work with is what sets us apart! We seek to build relationship with the clients we serve so that when we show up on your wedding day, you don't say "Hey there's the photographers." You say "Hey there's Jenny & Joe!" We feel by building these connections it puts our couples more at ease to be themselves on their wedding day which leads to better images as comfort on camera is so key! What type of events do you prefer doing (weddings, engagements, bridal shoots..etc)? We absolutely love and primarily shoot weddings and engagements, but we also enjoy bridals, anniversary sessions, and corporate events. What city / state do you operate in? Are you willing to travel? We are based out of Asheville North Carolina, but we travel often for weddings and corporate events and we will have traveled to 5 different states for weddings at the end of this year. Pricing? Our entry level full day wedding coverage starts at $1,800 and goes up from there, but we also do plenty of intimate weddings and elopements throughout the year for those couples looking for something simple. How can potential customers contact you? If anyone would like more information on JCM Photography and what we can offer, they can contact us at our website www.yourjcmphotography.com.
Vendors
Photographer: JCM Photography
Event Venue: Burntshirt Vineyards
Caterer: Catering by Corey
Makeup Artist: Flawless: Airbrush Makeup + Hair Design
Bakery: The Baker's Box